Send a parcel to Turkey from only £12.25
Collection and drop-off service available
Get parcel cover worth up to £50 included
Protect your parcel up to £5000 with extra cover
Send up to 70kg on selected services
Turkey
Turkey was once the seat of the Ottoman Empire, one of the most powerful world forces in history. Today it remains an important nation, connecting the Middle East to Europe by sitting between both the Mediterranean and the Black Seas. Turkey has established itself as a prominent regional power with a global reach, and as a major producer of consumer electronics it enjoys strong trade relationships with the rest of Europe.
Parcel delivery to Turkey is becoming increasingly important, which is why Parcel2Go work exclusively with trusted courier services like UPS, DPD and Parcelforce to ensure that the job is done right. Plus, we'll negotiate on your behalf to get you the absolute lowest prices for international sellers on deliveries to Turkey and beyond, meaning you get cheap parcels with a premium service. So whatever you're posting to Turkey, send it with Parcel2Go.
Get a Quote
Send a Cheap Parcel to Turkey
Our top cheapest prices to Turkey
Express (1-3 Day Delivery)

UPS Access Point™
Drop off your parcel
anytime today
Economy (3+ Day Delivery)

UPS Access Point Euro™
Drop off your parcel
anytime today
Super Economy (4+ Day Delivery)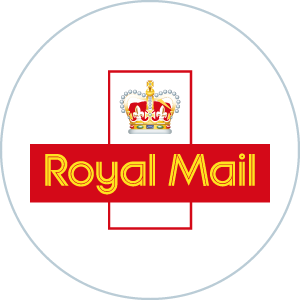 Royal Mail International Tracked
Drop off your parcel
anytime today
What else do you need to know...
Do I need to deal with customs when sending from the UK to Turkey?
There's no need to worry about customs duties when posting to Turkey from the UK. That's because although it isn't a member of the European Union, Turkey does qualify as a part of the EU Customs Union, which dictates that no customs are levied on goods travelling between member countries, making shipping to Turkey even easier for you.
How much does it cost to send a parcel from the UK to Turkey?
We work hard to ensure that postage to Turkey is priced as low as £12.25 when you book through Parcel2Go. And in the unlikely event that you find a price lower than ours, we'll match it thanks to our Lowest Price Guarantee on parcels to Europe.
How should I address my parcel for delivery to Turkey?
Turkish addresses do include a forward slash between the locality and the province names on the second-to-last line, which is a little unusual for postal addresses. If that sound's confusing, don't worry — you can refer to this handy addressing guide issued by the Universal Postal Union for help.
What items can I send?
There are a number of items that won't be permitted for shipping to Turkey. These include:
Lithium batteries and equipment containing them
Drugs
Firearms
Meat and dairy products
For more information about goods you can and can't send to Turkey, check with HM Revenue and Customs. See also our prohibited items page for a list of goods that can't be sent with our couriers.
Always Cheaper than the Royal Mail
| Weight | Royal Mail | Parcel2Go |
| --- | --- | --- |
| 1kg | £12.65 | £12.25 |
| 2kg | £14.70 | £14.50 |
* for parcels under the value of £25