Send a parcel to Romania from only £10.39 exc VAT
Collection and drop-off service available
Get parcel cover worth up to £50 included
Protect your parcel up to £5000 with extra cover
Send up to 70kg on selected services
Romania
When you send a parcel to Romania, you want your package to get to its destination safely and securely. That's why we partner with reputable international courier services such as Parcelforce, UPS and TNT. Not only do we offer the cheapest prices for posting to Romania, we give you the best service you'll find for delivering your parcel.
We take care of the paperwork - but make sure you check the Romania customs website before you book your courier service to Romania. You may experience some parcel delays if you don't check that your items are suitable for postage.
It's also important to note that Romanian national holidays or non-working days (Saturday and Sunday) may have an affect on your parcel's transit estimate.
Scroll down for more information on our shipping prices, useful tips for your delivery and any customs requirements for your parcel. Or you can click the quote button below to get the best price for our services now.
Get a Quote
Send a Cheap Parcel to Romania
Our top cheapest prices to Romania
Express (1-3 Day Delivery)

DPD Drop Off Express
Drop off your parcel
anytime today
Economy (3+ Day Delivery)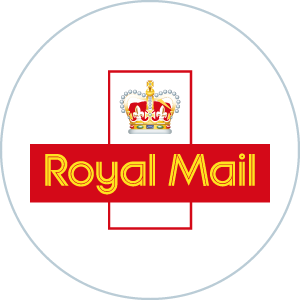 Royal Mail International Tracked
Drop off your parcel
anytime today
Super Economy (4+ Day Delivery)

Evri Europe Standard Parcelshop
Drop off your parcel
anytime today
What else do you need to know...
Do I need to deal with customs when sending from the UK to Romania?
Yes. When you ship a parcel to Romania, your shipment will be subject to customs regulations and fees. Parcel2Go will send you all the documentation you need once you complete your booking with us.
How much does it cost to send a parcel from the UK to Romania?
We've worked hard to make postage to Romania as cheap as £10.39 when you book through Parcel2Go. Plus our Lowest Price Guarantee includes all European delivery service which means that if you find a quote cheaper than ours, we'll match it so that you'll never have to book with anyone else!
How should I address my parcel for delivery to Romania?
There are a few possible ways you can address your parcel to Romania, which might be confusing if it weren't for this handy addressing guide that the Universal Postal Union have put together to help you.
What items can I send?
There are certain restrictions on what can be sent to Romania, as with any other European country. Prohibited items include:
Tobacco and manufactured tobacco substitutes

Fertilisers

Pulp of wood and scrap paper

Copper and nickel

Arms and ammunition
You can contact HM Revenue and Customs for more information, as well as referring to our own prohibited items page for a list of goods banned by our couriers.
Always Cheaper than the Royal Mail
| Weight | Royal Mail | Parcel2Go |
| --- | --- | --- |
| 1kg | £12.65 | £10.39 |
| 2kg | £14.70 | £12.09 |
* for parcels under the value of £25