Send a parcel to Indonesia from only £20.09
Collection and drop-off service available
Get parcel cover worth up to £50 included
Protect your parcel up to £5000 with extra cover
Send up to 70kg on selected services
Indonesia
Want to know the cost of posting to Indonesia? Use our instant quote tool to get the lowest price you'll find in just a few clicks.

With Parcel2Go, you're guaranteed quick parcel delivery to Indonesia. Our international delivery partners have decades of experience between them in getting parcels to their recipients safely and securely.

Shipping to Indonesia means dealing with Indonesian Customs regulations, but it doesn't have to be a chore. We're here to help with paperwork and planning so your items arrive at their planned destination with the minimum of delay.

We recommend checking national holidays and non-working days (Saturday and Sunday). Your parcel might not reach its destination on time if there are delays such as these, so make sure to take them into account when booking.

Our quick quote tool will give you the best price you'll find for parcel delivery to Indonesia - and if you read on, you'll find tips and information on all you'll need to know before you book. Get started now!
Get a Quote
Our top cheapest prices to Indonesia
Express (1-3 Day Delivery)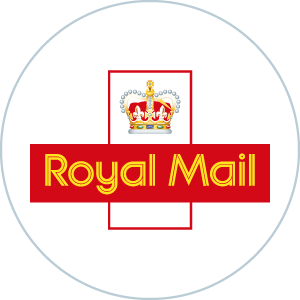 Royal Mail International Tracked & Signed
Drop off your parcel
anytime today
Economy (3+ Day Delivery)

Parcelforce - Global Priority Drop Shop
Drop off your parcel
anytime today
Super Economy (4+ Day Delivery)

Landmark Drop Shop
Drop off your parcel
anytime today
What else do you need to know...
Do I need to deal with customs when sending from the UK to Indonesia?
You'll be required to complete the necessary customs duties when posting to Indonesia since delivery from the UK to Asia is classed as international.
Thankfully, Parcel2Go have got you covered. Whenever you book international delivery with us, we'll send over all the documents you need to get your parcel through customs. That's one less thing to worry about!
How much does it cost to send a parcel from the UK to Indonesia?
Postage to Indonesia starts at as little as £20.09 with Direct Entry Dropshop, only when you buy through Parcel2Go. We work closely with the world's best couriers, including DPD, UPS and TNT, to ensure that the services our customers get are better and cheaper than anywhere else.
How should I address my parcel for delivery to Indonesia?
Addressing to Indonesia is very similar to the UK format. However, since there are a few details that vary from our home style, it's worth familiarising yourself with this addressing guide issued by the Universal Postal Union before you send your parcel.
What items can I send?
The Indonesian list of prohibited items runs parallel with that of China, with both banning things like:
For informed advice on what you can send to Indonesia, we advise getting in touch with HM Revenue and Customs. It's also worth familiarising yourself with our list of prohibited items for goods banned by our couriers.