Send a parcel to Guernsey from only £14.49 exc VAT
Collection and drop-off service available
Get parcel cover worth up to £50 included
Protect your parcel up to £5000 with extra cover
Send up to 70kg on selected services
Our top cheapest prices to Guernsey
Express (1-3 Day Delivery)

UPS Access Point™
Drop off your parcel
anytime today
Economy (3+ Day Delivery)

Parcelforce Worldwide - Channel Islands
Collection Monday
if you book in the next
10 hours
Super Economy (4+ Day Delivery)

Landmark Drop Shop
Drop off your parcel
anytime today
What else do you need to know...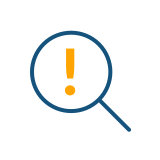 Do I need to deal with customs when shipping UK to Germany?
Yes. When you ship a parcel to Germany, your shipment will be subject to customs regulations and fees. Parcel2Go will send you all the documentation you need once you complete your booking with us.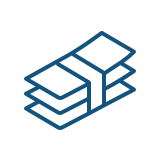 How much does shipping to Germany from the UK cost?
Postage rates to Germany costs as little as £14.49 exc VAT when you book through Parcel2Go. Our low prices are a credit to our ability to negotiate on the behalf of our customers, to provide you with cheap parcels and top-quality service. Plus, with a range of options available on all our services, we can make shipping to Germany completely bespoke to your needs.
How should I address my parcel delivery to Germany?
Because of Germany's strict postage rules, there are a couple of things you'll need to include in your parcel's address label to ensure it is delivered without any problems. Most notably, Germany has a new five-digit post code system that you'll need to adhere to if you want your parcel to arrive at its destination.
Need an example for your postage to Germany? Check out this addressing guide issued by the Universal Postal Union.
What items can I send?
There are several items that are prohibited from shipping Germany, some less obvious than others. These include:
Lithium batteries

Live trees and plants, including cut flowers and ornamental foliage

Opium

Liquids with an alcohol volume of 82% and above

Toy weapons

Videogames
For more information, contact HM Revenue and Customs, and refer to our prohibited items page for goods that can't be handled by our couriers.