Send a parcel to the Canary Islands
from only £10.80
Collection and drop-off service available
Get parcel cover worth up to £50 included
Protect your parcel up to £5000 with extra cover
Send up to 70kg on selected services
The Canary Islands
If you're looking to send a cheap parel to the Canary Islands - we're here to help you!

Our prices are the best you'll find - and we don't just offer you cheap postage. We also guarantee safe delivery, using our network of international delivery partners who reliably work to get items across the world quickly and securely.

To send a parcel to the Canary Islands, you'll need to deal with Customs regulations for your items. Be sure to check your parcel follows the rules, and it'll be easier to get your parcel to its destination with the minimum of fuss.

Another tip is to check that you're not trying to send your parcel to the Canary Islands on a national holiday or non-working day (Saturday or Sunday). This might cause a hold up with your delivery, so check before you book to avoid disappointment.

Use our instant quote tool below to get the lowest price we can offer. We've also listed useful tips and further information to know before you book below - read on to find out more.

Get a Quote
Send a Cheap Parcel to Canary Islands
| Parcel Weight | Price | |
| --- | --- | --- |
| 1kg Parcel to Canary Islands | from £10.80 | Quote & Book |
| 2kg Parcel to Canary Islands | from £11.75 | Quote & Book |
Our top cheapest prices to Canary Islands
Economy (3+ Day Delivery)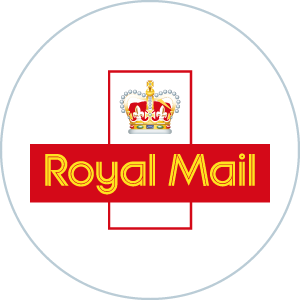 Royal Mail International Tracked
Drop off your parcel
anytime today
What else do you need to know...
Do I need to deal with customs when sending from the UK to the Canary Islands?
Despite being located closer to Africa than Europe, the Canary Islands are actually a territory of Spain. However, there will be mild taxes charged on items from the UK, which means that you will need the right declaration forms for your parcel when posting to the Canary Islands.
Luckily, we're here to help. When you book a delivery with us, we'll send you over all the documentation you need to ensure that your parcel gets through customs without a hitch.
How much does it cost to send a parcel from the UK to the Canary Islands?
Postage to the Canary Islands costs as little as £10.80 when you order through Parcel2Go. Plus, you can customise your order to ensure that its tailored to both your needs and your budget, whether you want collection and drop-off to parcel cover and signed delivery.
How should I address my parcel for delivery to the Canary Islands?
As the Canary Islands are part of Spain, you should actually address your parcel in the same way that you would a Spanish address, only with the island name (e.g. 'TENERIFE') and the territory ('THE CANARY ISLANDS') on the last line of the address in block capitals.
You can refer to the Universal Postal Unions guide to Spanish addresses here.
What items can I send?
Although the import regulations are for the most part fairly standard in the Canary Islands, there are a few strange entries that you might not suspect are banned from import. These include:
Asbestos
Melatonin samples
Playing cards
Shark cartilage
For more information about what you and can't send to the Canary Islands, contact HM Revenue and Customs. You can also refer to our prohibited items page.
Always Cheaper than the Royal Mail
| Weight | Royal Mail | Parcel2Go |
| --- | --- | --- |
| 1kg | £12.65 | £10.80 |
| 2kg | £14.70 | £11.75 |
* for parcels under the value of £25