Present-wrapping seems to be a gift granted to some and not to others.
There are those presents that you receive that are wrapped so pristinely that you feel bad even thinking about desecrating it for the prize inside. Then, there are presents that look like they were wrapped by a blind t-rex.
Yet, there's a group of people that can produce the former time and time again. And for those to whom wrapping doesn't come naturally, it's a mystery how they do it.
Well, let it be a mystery no longer. Here at Parcel2Go, we've put together a fool-proof guide to wrapping presents like a pro that'll have you cheerfully punning 'That's a wrap!' when you're done, rather than that deflated sigh you've let out every Christmas Eve till now.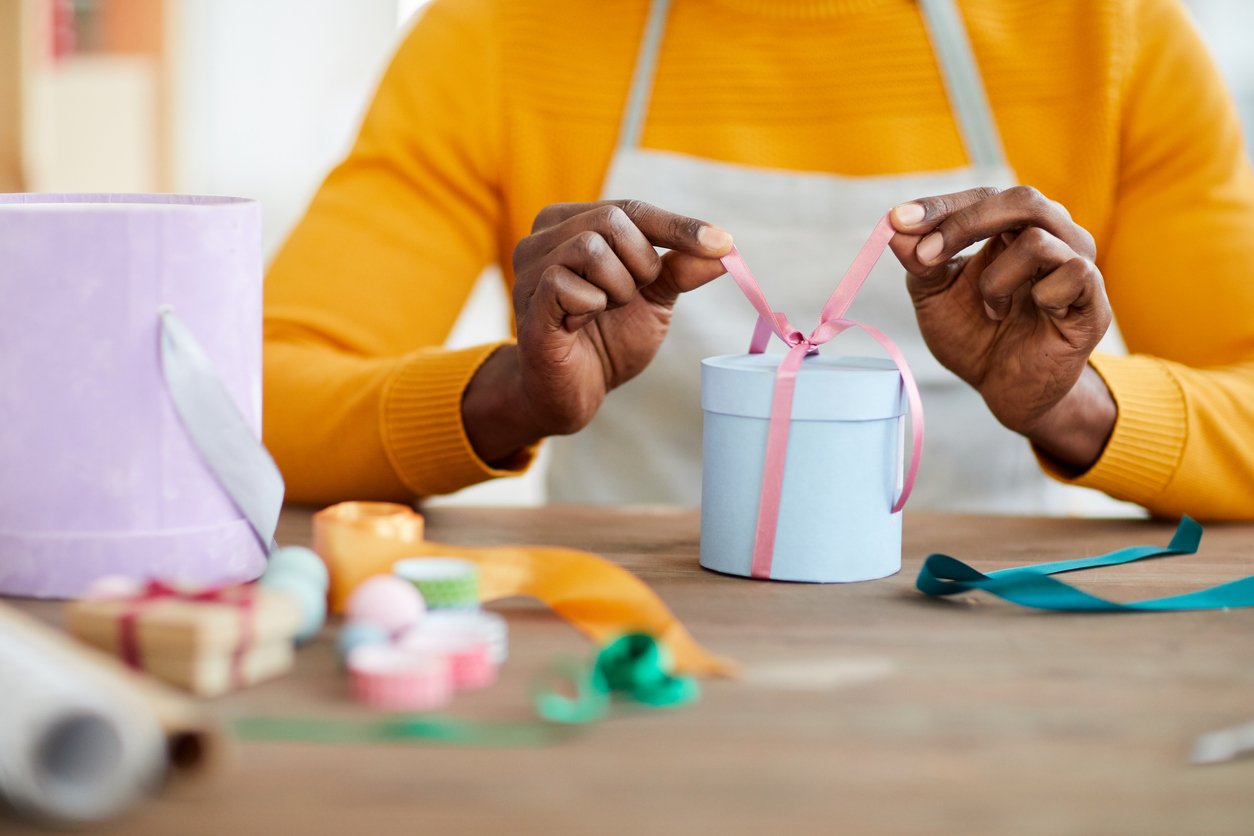 Wrapping Materials
If you're not using the right tools from the outside when it comes to your Christmas wrapping, you're setting yourself up to fail.
Tape — If rolls of tape are an age-old foe for you, it's time to upgrade. Get yourself a couple of tape dispensers and fear losing track of the tape end no more!
Ribbons — This is optional, and only really recommended for those who are at a high enough tier of 'present-wrappery' to feel confident using them — which, if you're reading this post, you probably aren't. That's okay, though, because you can cheat by using a stick-on bow instead.
Scissors — Wrapping pros often have a trusty pair of office scissors (known in wrapping circles as 'gliders') that make that smooth glide cut a product of intent, rather than the freak accident we often treat it as.
Wrapping paper — Don't feel constrained to the norm of wrapping paper. Get creative. Try using things like old newspapers or maps instead. It'll make people think you're quirky and cool rather than just someone who sucks at wrapping gifts.
Which takes us to our next point.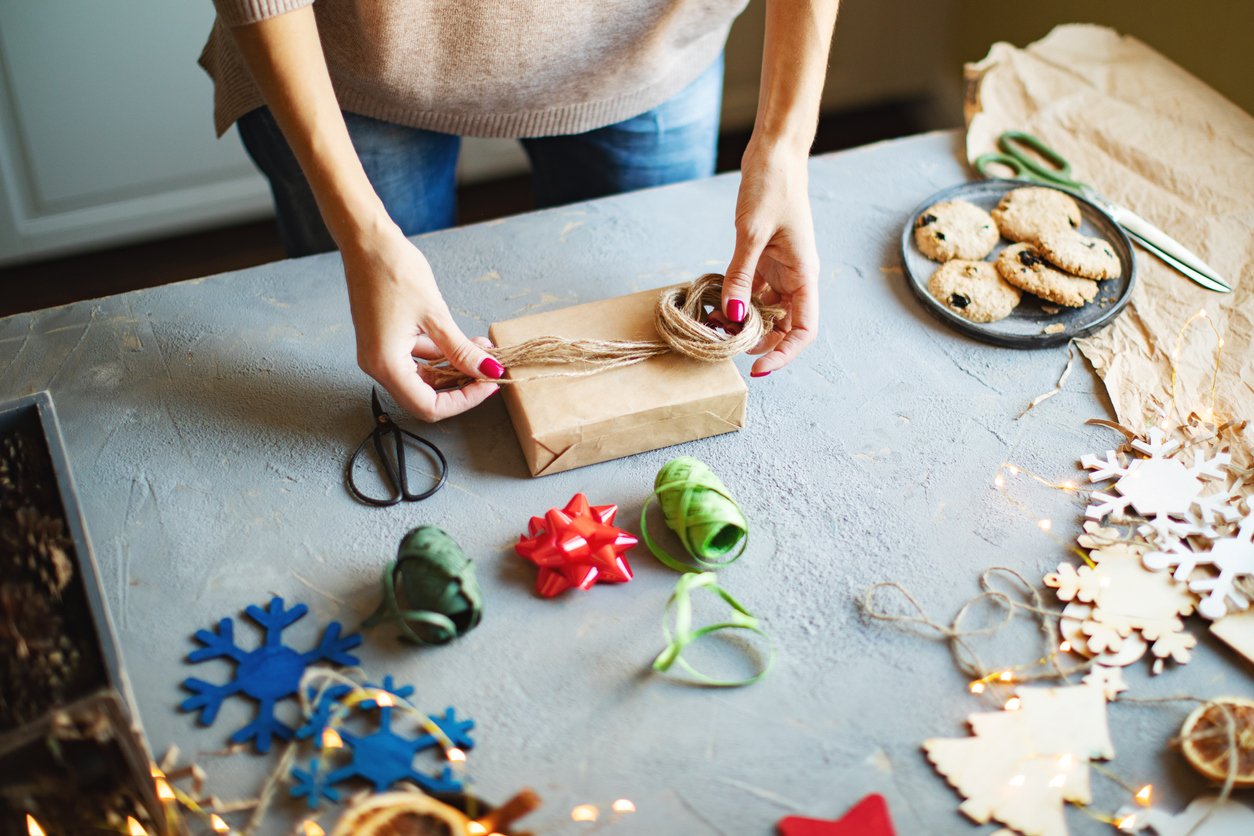 Wrapping Technique
Wrapping technique is almost always the downfall of any aspiring gift-giver. With a bad technique, one resorts to wrestling the wrapping paper into submission, which is why it always looks so dishevelled when it's handed to the unlucky friend whose name is on the tag.
That said, here's how you can wrap a present well the traditional way, known as 'the Mum Wrap'. Though other methods are available, it's best to walk before you run, so we're sticking with this classic approach.
Place your gift in a box, upside down in the middle of your wrapping paper.




On the horizontal side of the paper, take one side and fold it over to the bottom of your gift.




Do the same with the other side ensuring there is a decent amount of overlap.




Take the edge of the overlapping side and fold it under to give you a nice smooth crease.



P

lace on top of the other side and pull tight.




Tape it together.




Take one of the remaining sides and flatten down the top against the side of the box.




Straight-crease the edges to create two flattened triangles.




Fold each side in and crease so the triangle is flat against the side of the box.




Fold in the edge of the remaining flap to create a crease. Flatten against the side of box and tape.




Repeat with the final side.




Add ribbon and name tag.




Rejoice.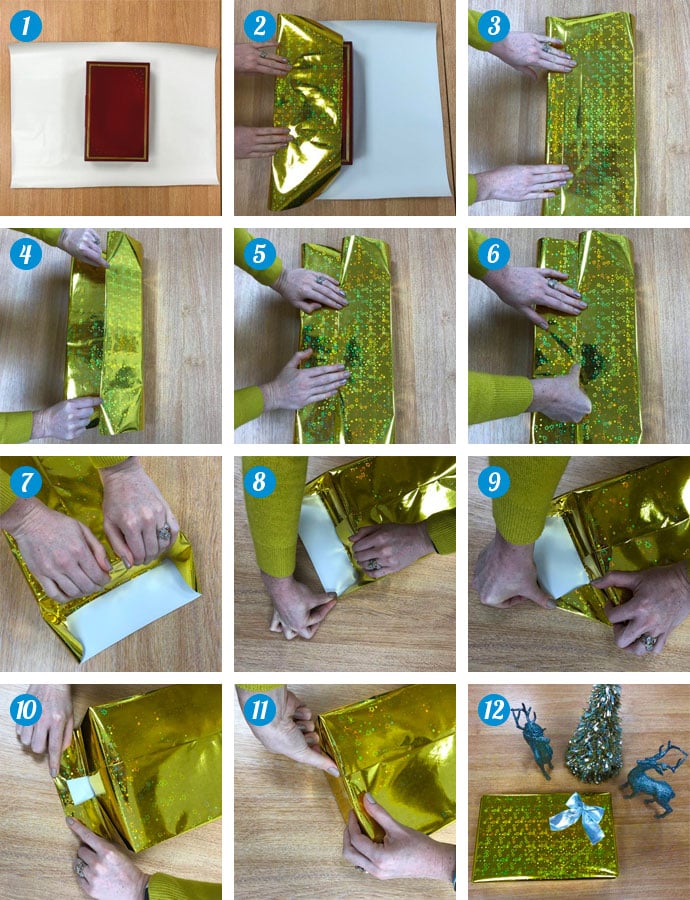 If your present now looks anything like ours, congratulations! You've finally learned how to wrap a present just like your mum. You've made her proud.
Packaging Gifts
If your family or friends live far afield, it's likely that you'll want to send your Christmas presents in the post give them to Santa for him to deliver them on your behalf.
In which case, wrapping the present is only half the battle. It's important that you properly package your gift for delivery so that it arrives in pristine condition.
A few tips:
Choose a box that matches the size of your gift. Too big and the box could collapse; too small and there won't be any room for any protective lining.

Use a new corrugated double-walled cardboard box for a sturdy outer layer.

Fill in all space between your item and the box wall with appropriate packaging materials. Polystyrene chips, for example, won't work for slim items that could slide between them.

Check that the items you're sending aren't

prohibited for delivery

.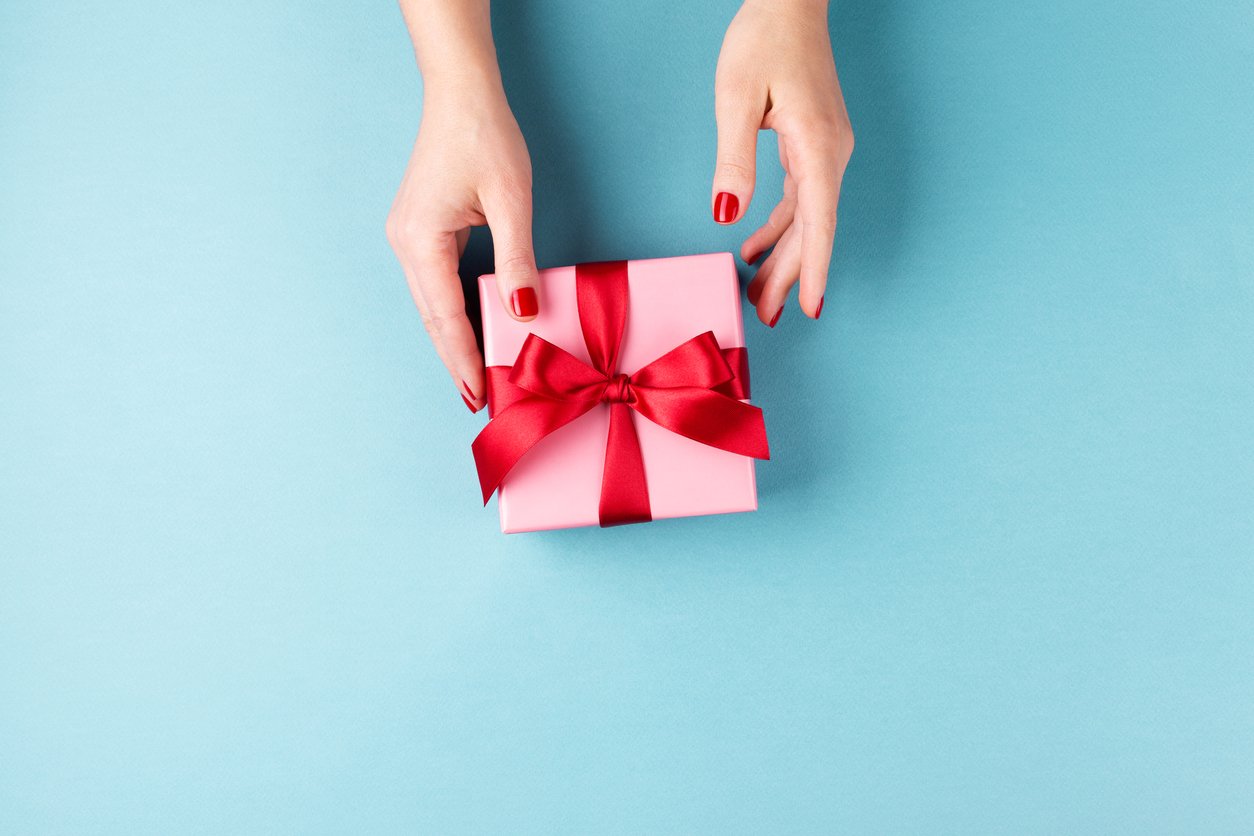 Parcel Delivery
Once that's done, ensure you select a reliable courier for your parcel delivery. You can compare couriers at here at Parcel2Go.com based on price, destination and delivery speed. Around this time of year, it pays to choose a reliable courier brand like UPS, DPD, TNT or Parcelforce.
By implementing these useful tips, you can look forward to Christmas, secure in the knowledge that you can handle any wrapping task that comes your way.
If you still can't hack it, just get a loved one to wrap it for you. We won't tell.