Present wrapping comes naturally to some people. If you're not one of those expert wrappers (and we're guessing you're not, if you've found yourself here) then you'be come to the right place!
Here at Parcel2Go, we've put together a fool-proof guide to wrapping presents like a pro so you'll never have to be embarassed when exchanging Christmas gifts again! Make Christmas 2022 you're year.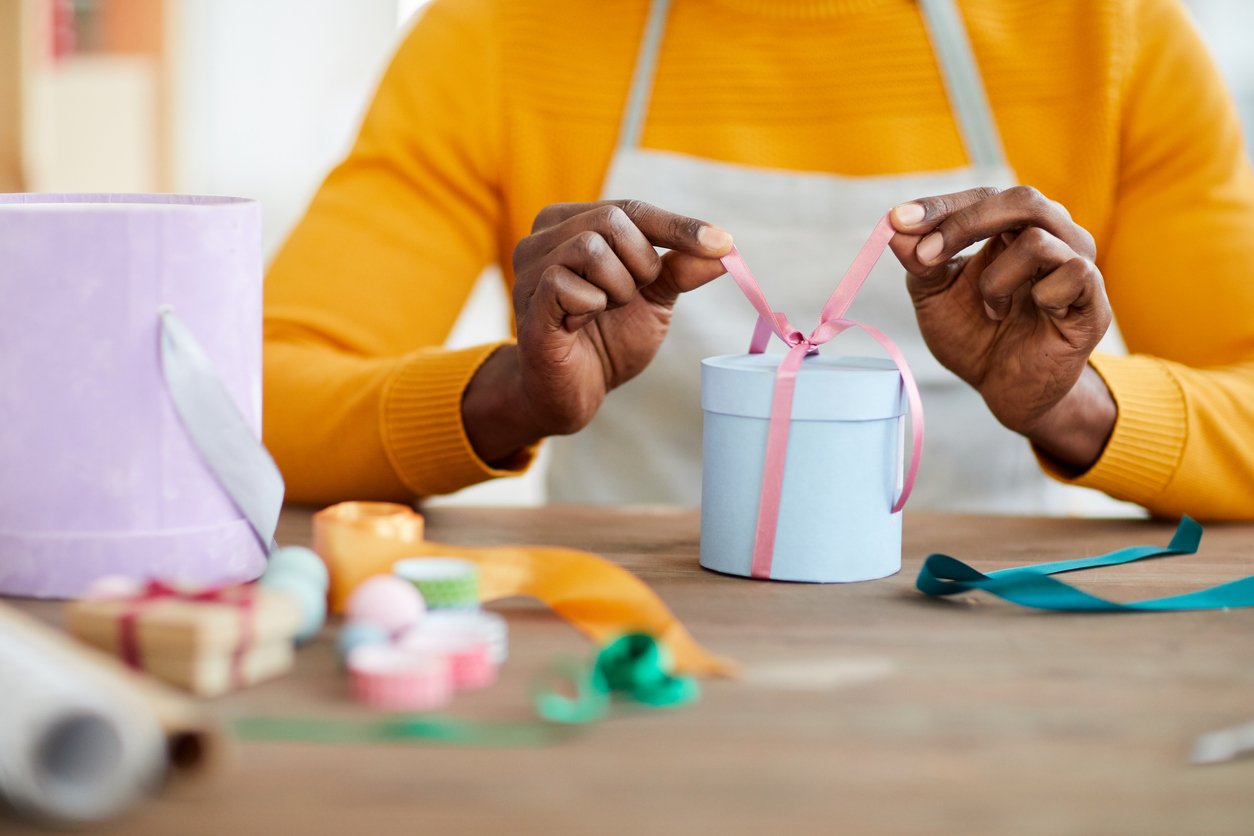 Wrapping Materials
If you're not using the right tools for wrapping presents, it's no wonder your gifts aren't turning out how you'd like them to.
Tape — If rolls of tape are an age-old foe for you, it's time to upgrade. Get yourself a couple of tape dispensers and fear losing track of the tape end no more!
Ribbons — This is optional but an add that special touch to your Christmas gifts. To save time, you can use stick-on bows instead.
Scissors — Wrapping pros often have a trusty pair of office scissors (known in wrapping circles as 'gliders') that make that smooth glide cut a product of intent, rather than the freak accident we often treat it as.
Wrapping paper — Don't feel constrained to the norm of wrapping paper. Get creative. Try using things like old newspapers or maps instead. It's better for the environment and means your gifts will stand our under the Christmas tree.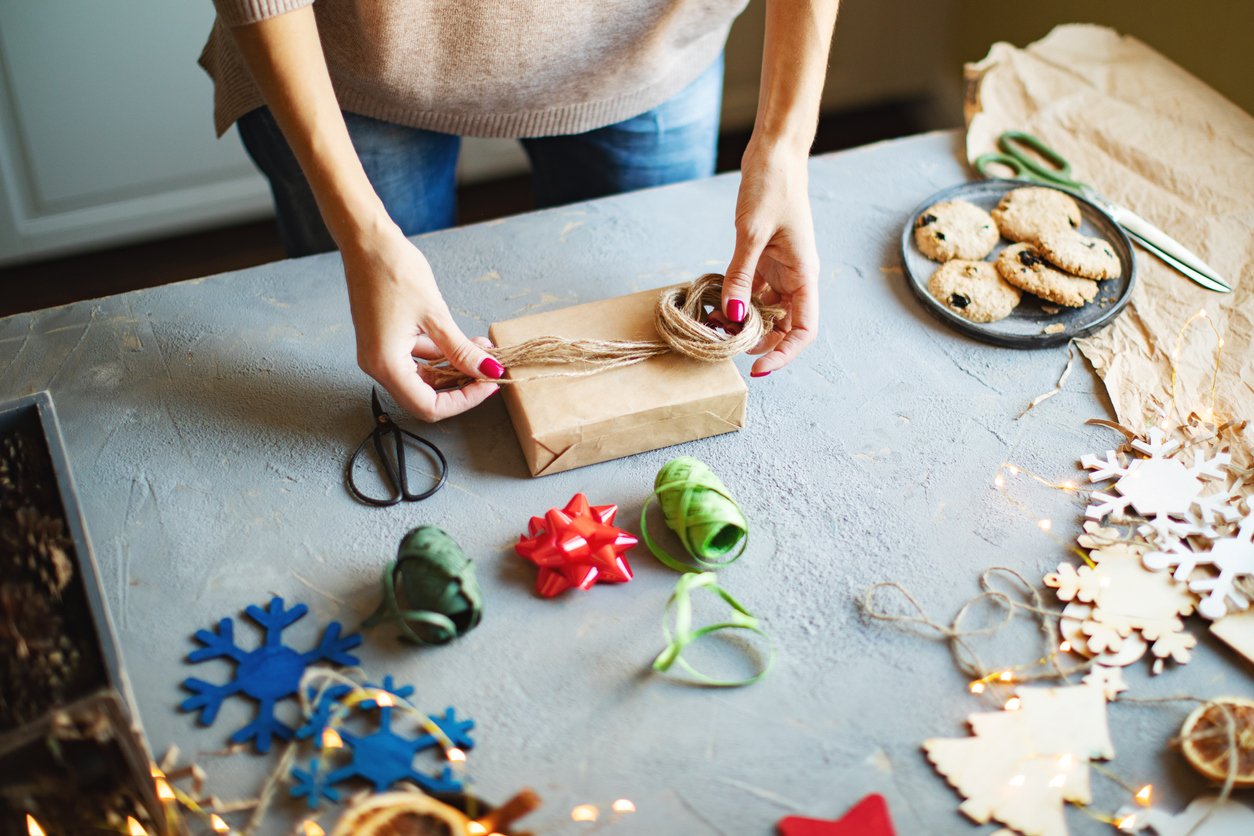 How to Wrap Presents
Let's get onto how to wrap a present.
Wrapping technique is almost always the downfall of any aspiring gift-giver. It does take practice, but once you nail it down, you can be sure you get the technique right every time.
Here's how you can wrap a present well the traditional way:
Place your gift in a box, upside down in the middle of your wrapping paper.




On the horizontal side of the paper, take one side and fold it over to the bottom of your gift.




Do the same with the other side ensuring there is a decent amount of overlap.




Take the edge of the overlapping side and fold it under to give you a nice smooth crease.



P

lace on top of the other side and pull tight.




Tape it together.




Take one of the remaining sides and flatten down the top against the side of the box.




Straight-crease the edges to create two flattened triangles.




Fold each side in and crease so the triangle is flat against the side of the box.




Fold in the edge of the remaining flap to create a crease. Flatten against the side of box and tape.




Repeat with the final side.




Add ribbon and name tag.




Rejoice.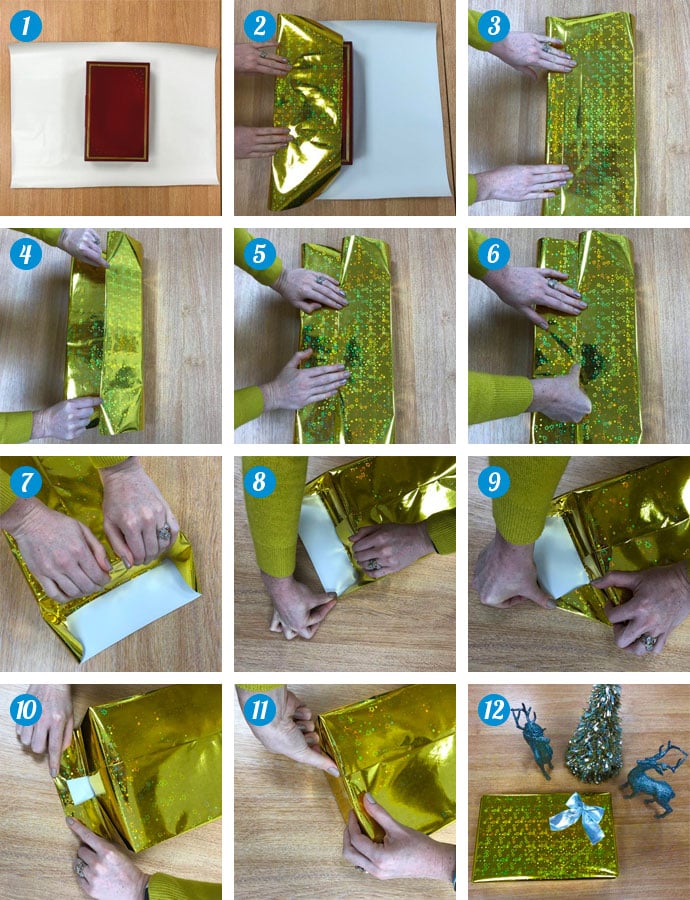 If your present now looks anything like ours, congratulations! You've mastered how to wrap a present like a pro and can apply this to every Christmas gift you wrap this year.
Sending Christmas Gifts by Post?
If your family or friends live far away, you'll want to send your Christmas presents in the post give them to Santa for him to deliver them on your behalf.
It's important that you properly package your gift for delivery so that it arrives in pristine condition.
A few tips:
Choose a box that matches the size of your gift. Too big and the box could collapse; too small and there won't be any room for any protective lining.

Use a new corrugated double-walled cardboard box for a sturdy outer layer.

Fill in all space between your item and the box wall with appropriate packaging materials. Polystyrene chips, for example, won't work for slim items that could slide between them.

Check that the items you're sending aren't

prohibited for delivery

.
Make sure you check our last posting dates before shipping your Christmas gifts, so you can be sure they'll arrive on time.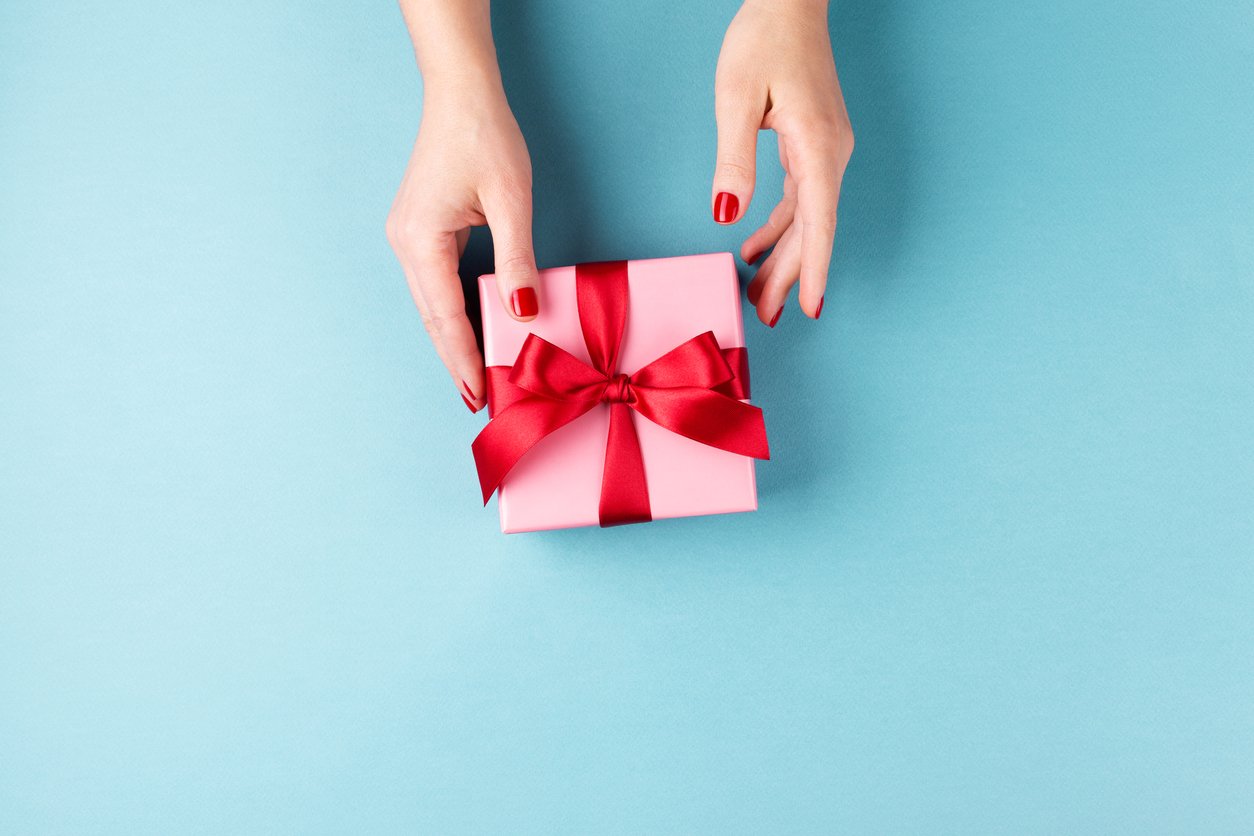 Parcel Delivery
Once that's done, ensure you select a reliable courier for your parcel delivery. You can compare couriers at here at Parcel2Go.com based on price, destination and delivery speed. Around this time of year, it pays to choose a reliable courier brand like UPS, FedEx Express, or Yodel Direct.
By using this handy guide, you can look forward to Christmas safe in the knowledge that you can handle any wrapping task that comes your way.
If you still can't hack it, just get a loved one to wrap it for you. We won't tell.