Reading second hand books is usually much cheaper and helps protect our environment, so the market for selling second hand books is huge. And now more and more people are buying and selling second hand books online.
If you want to sell second hand books, Parcel2Go will look after your shipments. With the cheapest shipping prices in the UK, Parcel2Go offers a variety of reliable couriers from just £2.15 exc VAT.
Here's the best places to buy and sell second hand books online for you along with a quick description of each retailer.
Where to Buy Second Hand Books Online
OXFAM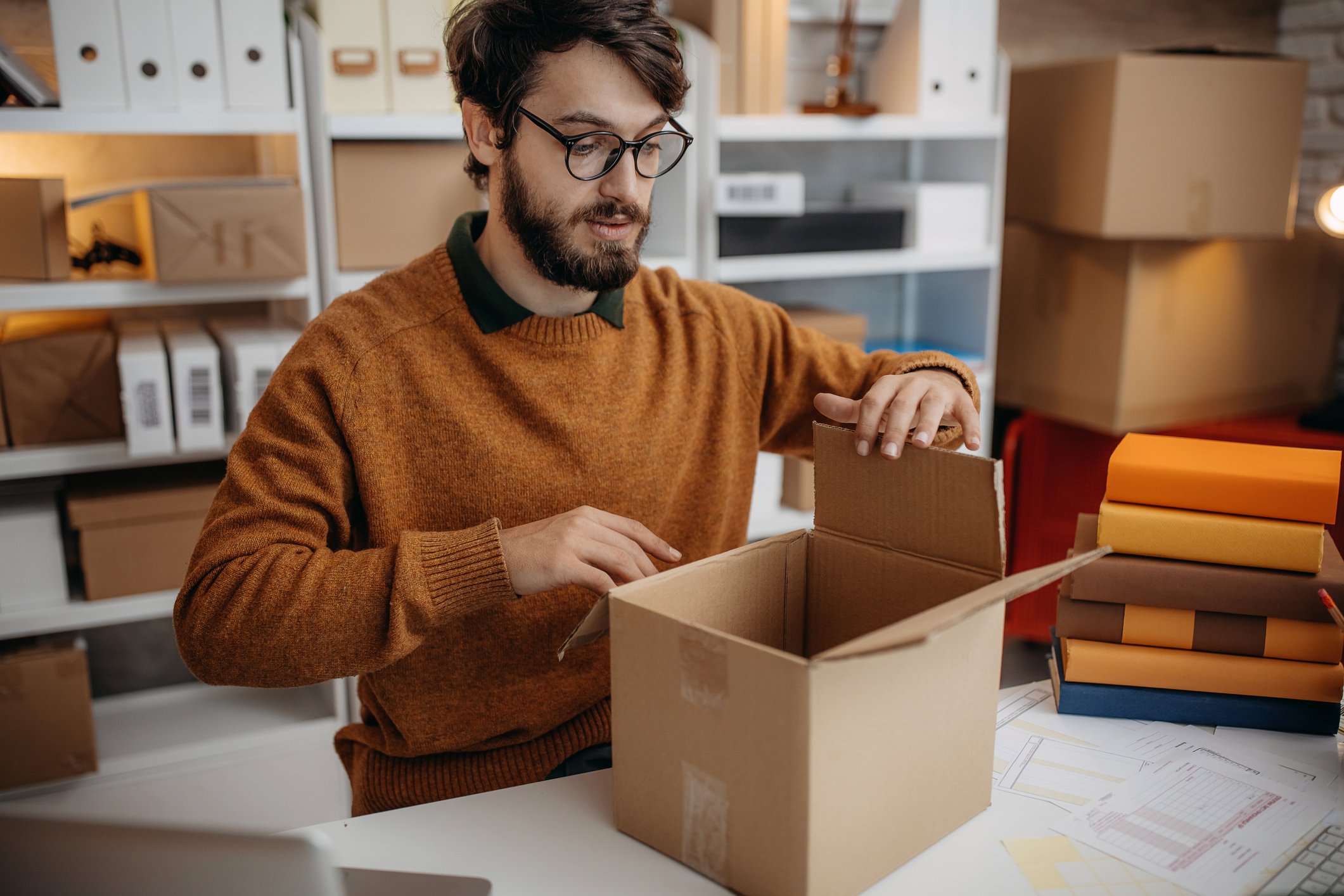 About OXFAM
OXFAM is one of the biggest online second hand books retailers worldwide, where you can choose from over 100,000 titles available online.
The main goal of OXFAM is to support communities in need around the world by selling new and second hand books coming from that have been donated. So when buying from OXFAM you are supporting a variety of charity activities including fighting poverty, world inequality, and women's rights.
Why Buy from OXFAM
Oxfam's clear and user-friendly website means you can easily find your favourite title. And even if you don't have a title in mind, you can filter by a variety of genres. Among second hand books, OXFAM also offers brand new ones which can be purchased online or at OXFAMS's high street stores.
World of Books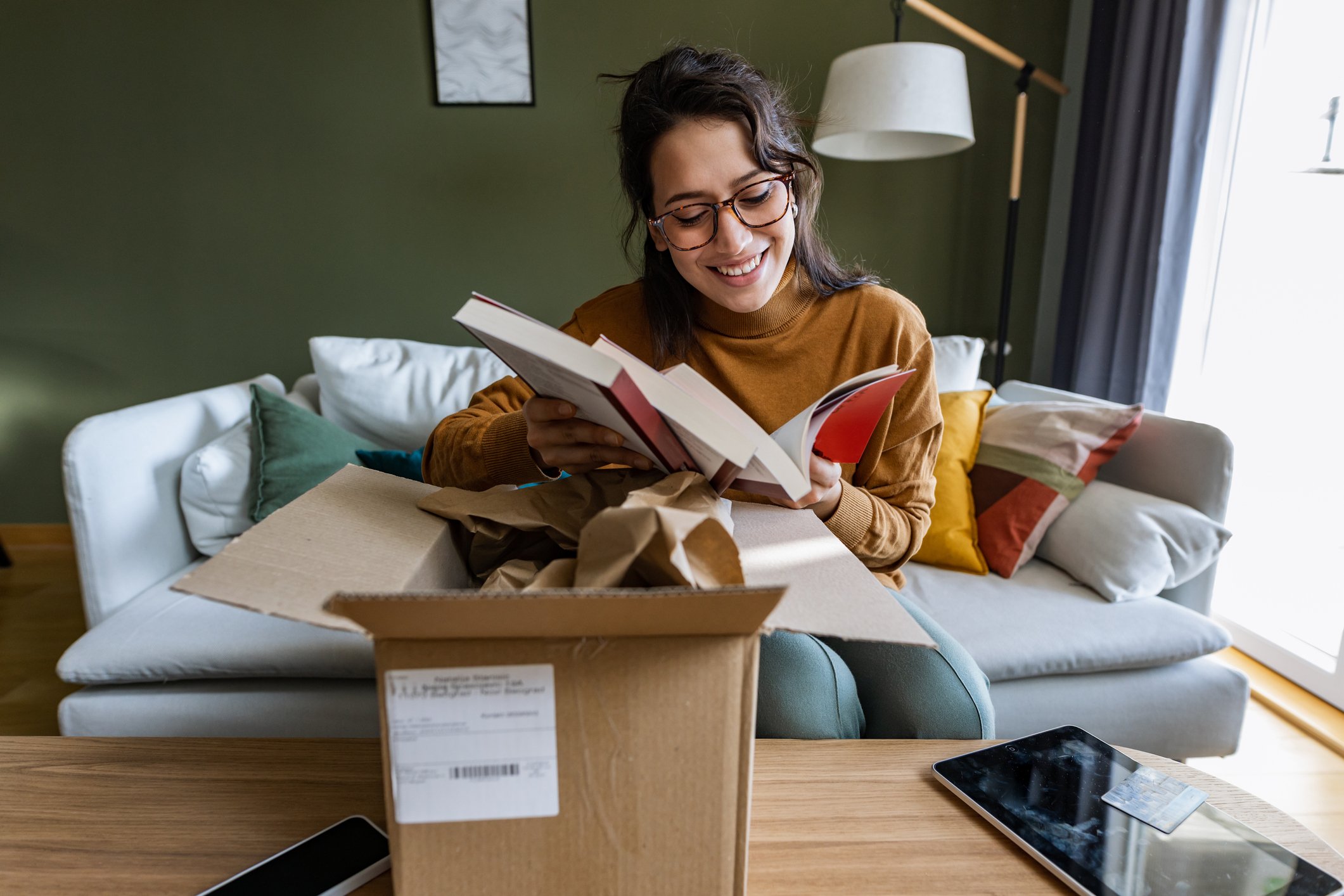 About World of Books
World of Books is one of the biggest second hand books retailers in the UK. The company's main vision is to help the environment by encouraging people to recycle literature. This online retailer thinks books should be in constant circulation, rather than being left dusted on a shelf after a few days of reading.
Why Buy from World of Books
World of Books has very competitive prices, extremely good customer service, and is engaged in a variety of charity activities. Among the vast amount of second hand books, you can also buy video games and movies. And if you're a little bit old school, you can find a variety of music CDs and Vinyl too.
The layout of the website is very clear and the whole book searching experience is easy. If you don't have a title in mind, use a price filter and take it from there!
AbeBooks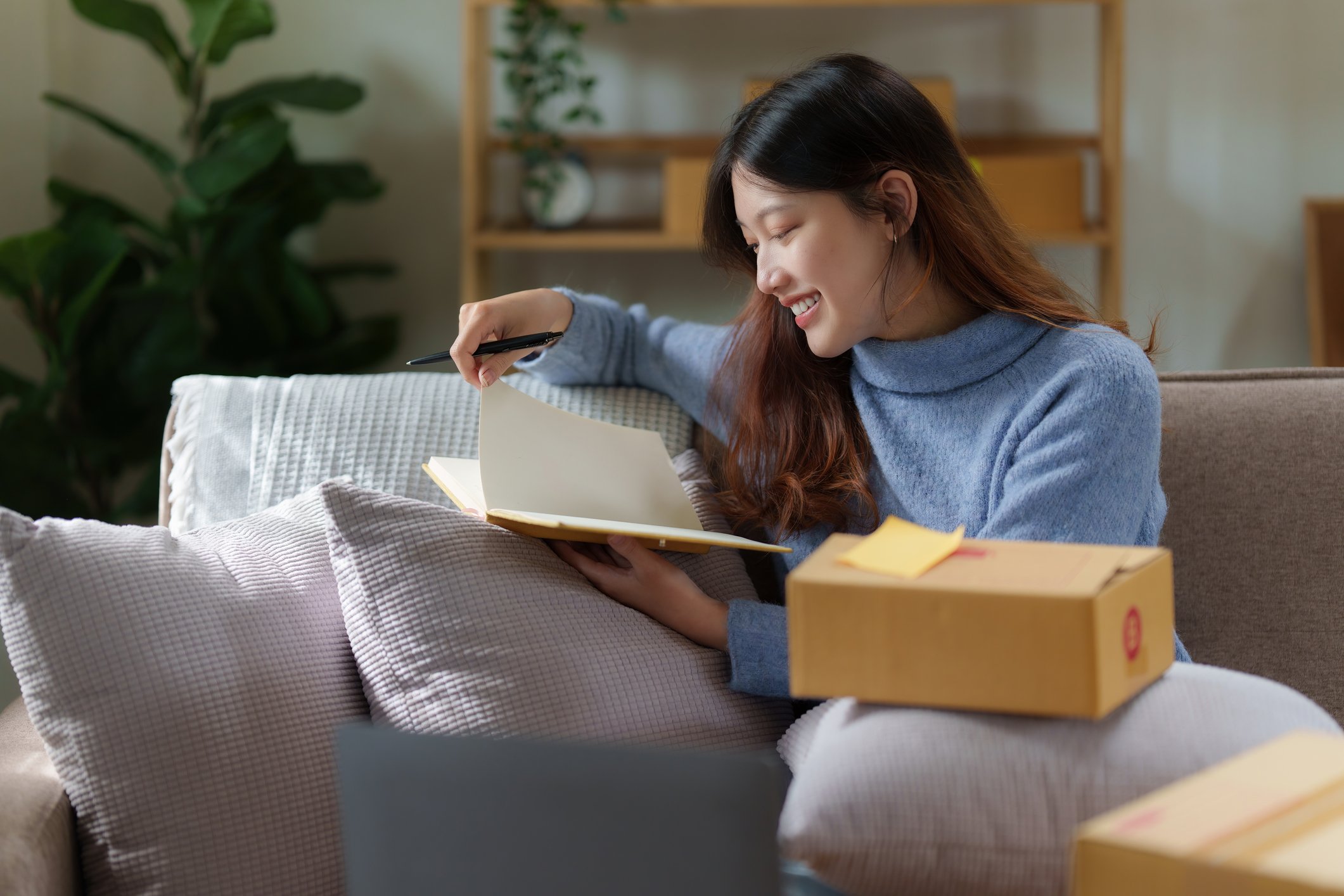 About AbeBooks
AbeBooks offers a great selection of second hand books along with fine art and collectable papers.
It's a global online retailer with a huge and active online community. You can exchange ideas and look for inspiration on one of the online forums on AbeBooks website. It's especially good if you are looking for books from outside of the UK as the items listed on AbeBooks come from over 50 different countries! Ideal for second hand academic books.
Why Buy from AbeBooks
The whole website is well designed and you can search for independent sellers near your location. Great if you want to support your local community and help the environment at the same time!
If you find yourself buying and reading books often, find the best apps for book tracking.
Best Places to Sell Second Hand Books Online
Webuybooks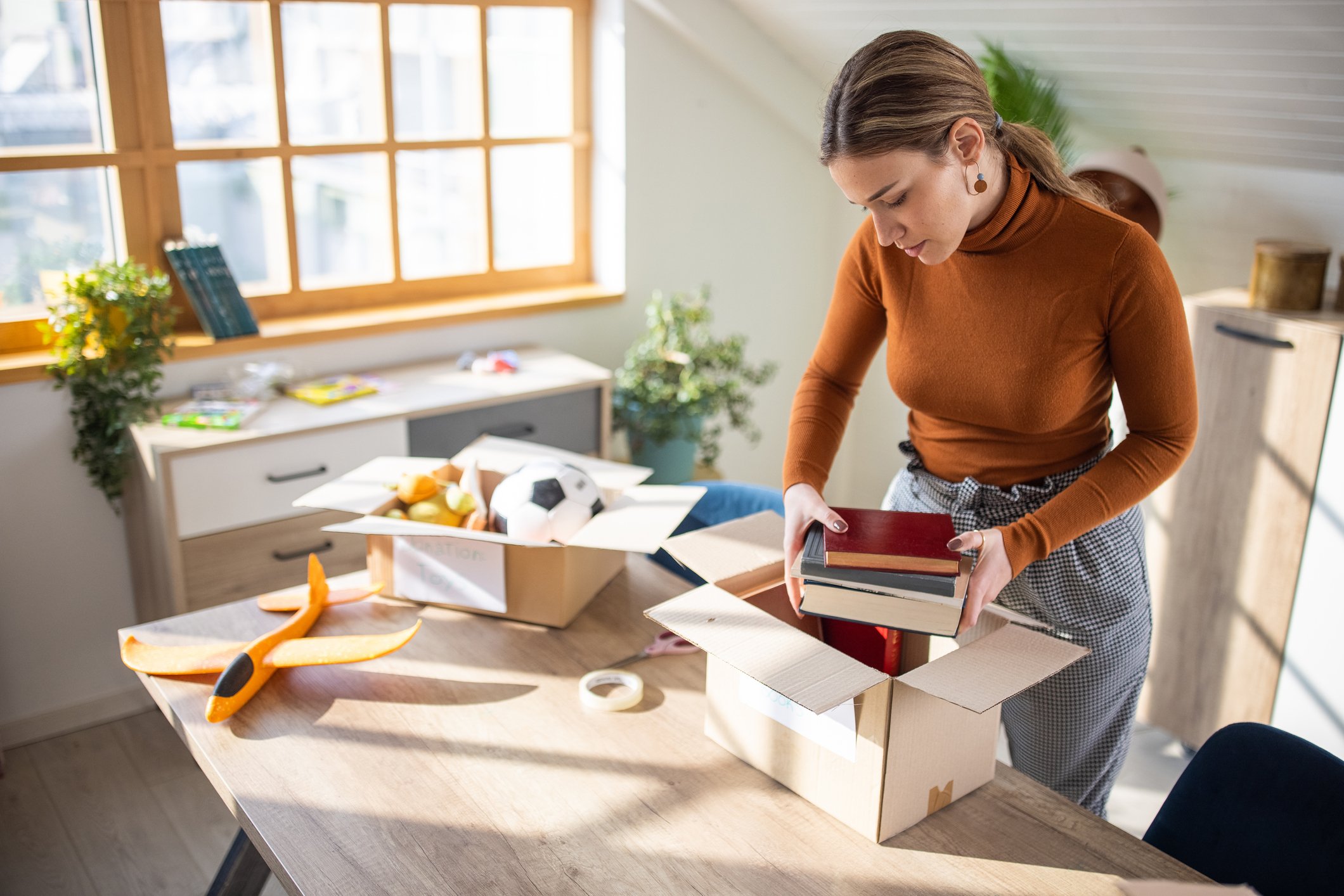 Why Sell on Webuybooks
Webuybooks is especially good for regular sellers of second hand books as the website offers a variety of rewards - you can benefit from vouchers bursting your profit and an extremely fast and secure payment system. The whole selling process is extremely easy and time efficient as well.
Webuybooks is one of the biggest digital sellers of second hand books in the UK. The company specialises in buying books from the initial owners and reselling or recycling used titles. The main company vision is to allow all people to have access to often expensive books by offering much cheaper second hand products.
How to Sell on Webuybooks
Webuybooks allows you to sell second hand books in four quick steps where all you need to provide is either an ISBN number (unique number assigned to a book) or a barcode.
We put Webuybooks in first place on our list due to a commitment to helping the environment and its very easy and secure selling process.
eBay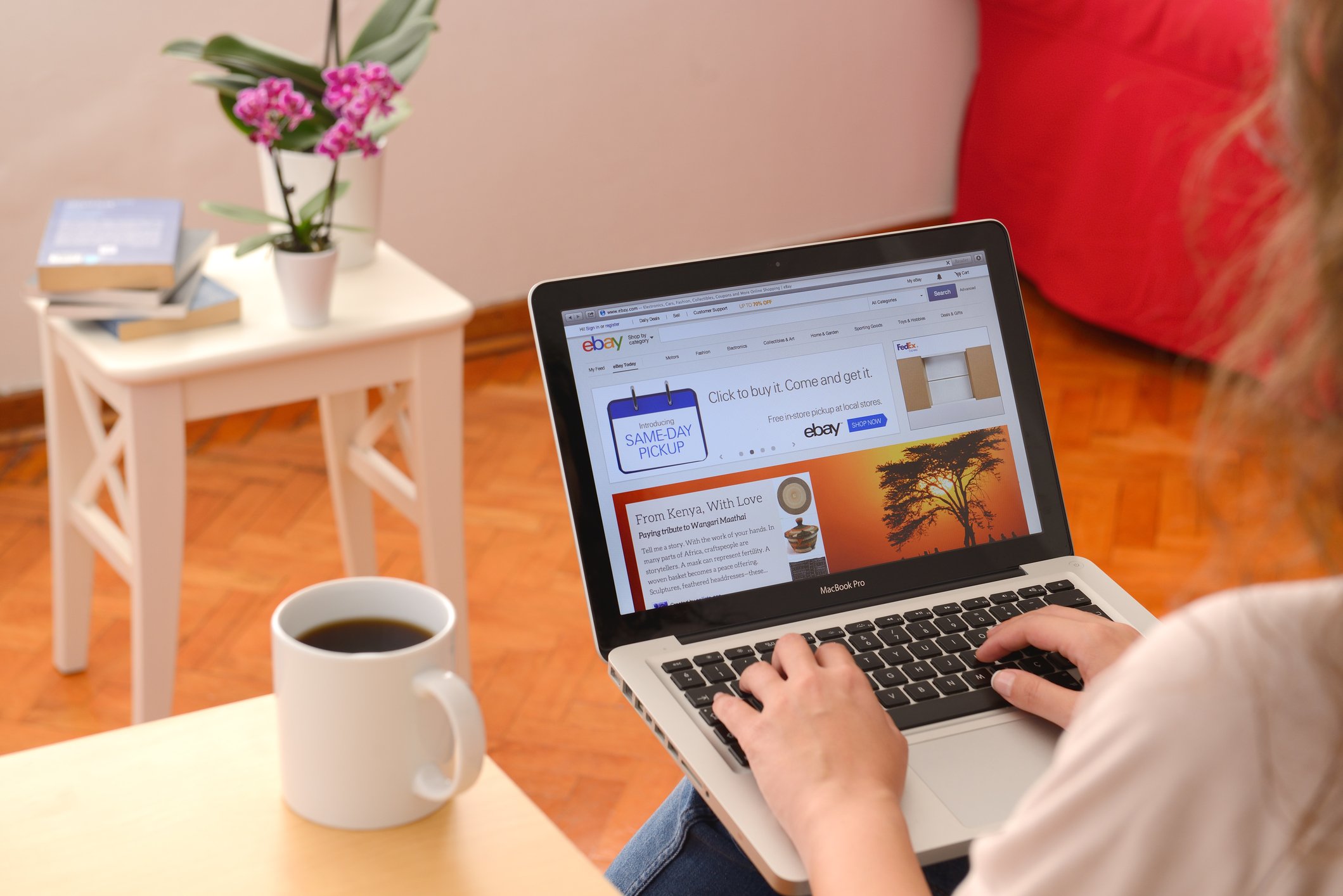 Why Sell on eBay
eBay is ideal if you decide to sell a book which is generally hard to get. Selling on eBay means you can reach niche buyers interested in getting rare second hand books. When it comes to rare finds, you could potentially make very good money setting up an eBay auction - a feature unique to eBay.
How to Sell Books on eBay
Selling second hand books on eBay is easier than you may think. The interface is extremely user friendly and the whole process of listing a book on the website is very quick.
All you need to do is to scan a barcode or provide the ISBN number and eBay will create a listing for you, including all necessary book details.
Using eBay will allow you to compare other books similar to yours and decide on a price you want for your second hand book. You will need to provide a quick description of your book with a general condition. Looking at competitor's descriptions can help you with your wording. And a photo is highly recommended as this will enhance your transparency among the buyers.
Did you know Parcel2Go is the cheapest way to ship with eBay and any major marketplace? When you link your parcel delivery with our free shipping management tool, Smart Send, access the cheapest parcel delivery in the UK starting at just £2.15 exc VAT!
Amazon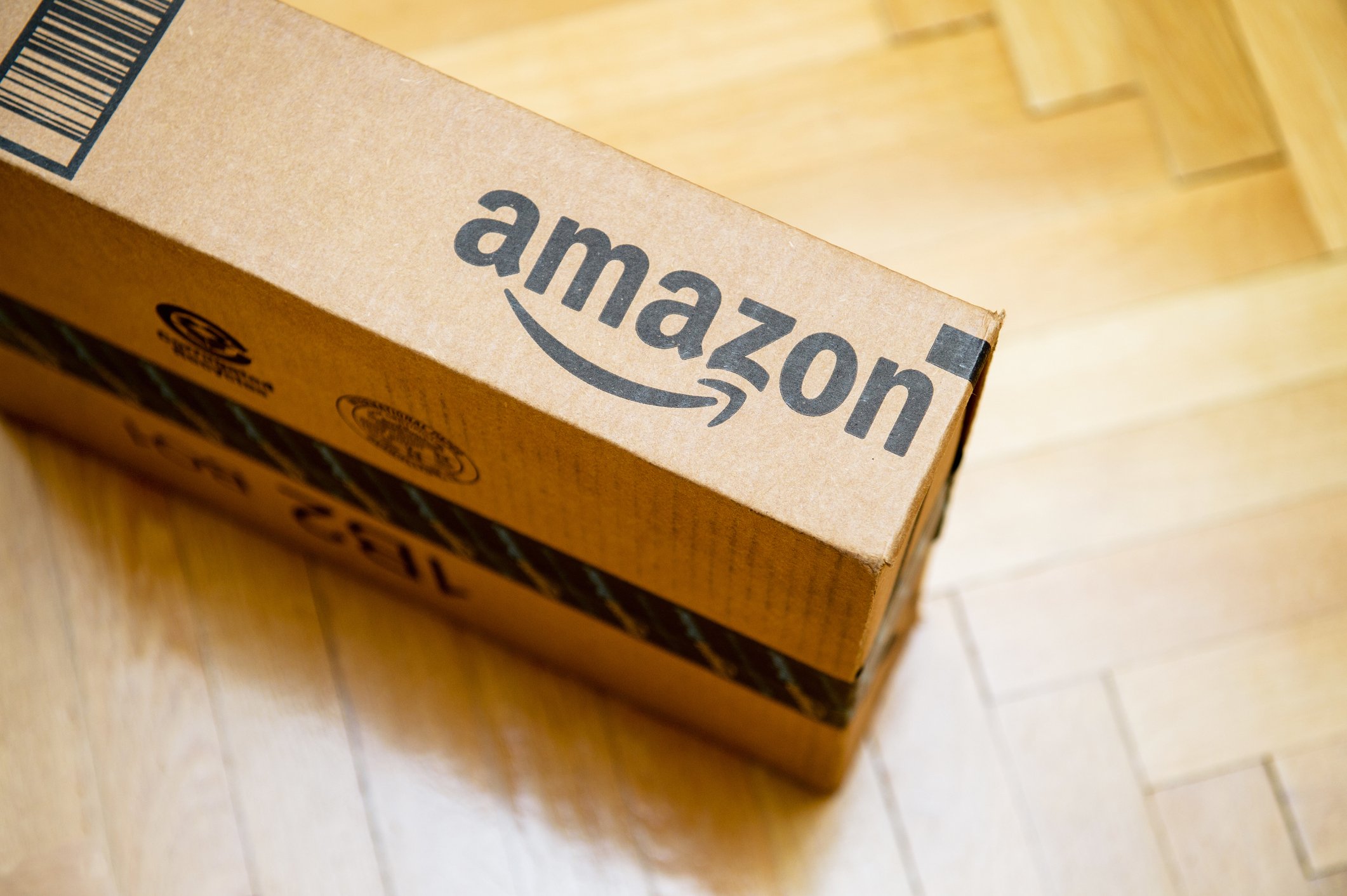 Why Sell on Amazon
Selling second hand books on Amazon can be a little bit more time consuming but there are many benefits. The company has a very good reputation among both buyers and sellers. The potential customer base is much wider than the one on eBay. Amazon is especially recommended for popular book titles and if you have a large amount of second hand books to get rid of.
You could sell second hand books that are in general demand for a higher price but bear in mind you will be dealing with much stronger competition due to the large amount of online sellers.
How to Sell Books on Amazon
There are lots of very helpful and free Amazon online tools that will make creating your own digital shop a straightforward process. We recommend doing some research on how the second hand books you list are selling before you put a price tag on it.
If you're thinking about sending multiple book copies from different marketplaces we have a solution for you! Smart Send not only lets you access the cheapest prices but it allows you to keep track of all of your deliveries from one place.
Investing in Second Hand Books
If you're interested in investing in vintage and rare books, read our short guide on how to buy to invest and what things you should be considering before spending your money and time.
Some books gathering dust on your shelf can be worth a small fortune or make someone else very happy!