The meaning of expedited shipping can be a little vague. Expedited shipping includes any form of delivery that's guaranteed to arrive at its destination faster than the standard shipping method.
Standard delivery will normally take over 3 days. Expedited shipping is an upsell on standard delivery - it's faster shipping. Expedited shipping can include:
Next-day shipping
Express-delivery
2-day delivery.
In a world where customers are used to being able to get things fast, it's more important than ever to meet their expectations on how quickly they can receive their orders from your online store.
That's where expedited shipping comes in. By letting your customers know they can expect fast shipping, you can help boost your conversion rates and slash your shopping cart abandonment rates.
How Long Does Expedited Shipping Take?
When a customer chooses expedited shipping, they will expect next-day delivery. But if your parcel arrives within 1-3 days, you can still call it expedited shipping!
At Parcel2Go, we offer a range of speedy delivery services such as same day, next day, and 2 day delivery that will get your parcels to their destinations ahead of standard 3+ Day services.
Which Items Can I Send With Expedited Shipping?
As long as it's not on our list of prohibited items, you can send any item with expedited shipping!
If you're making an international delivery, it's probably best to check the restricted items for that country before you send your parcel too. Luckily, with Parcel2Go, we'll provide all the information you need to make your international shipping as smooth as possible. This includes restricted items for your destination, specific customs documentation and a range of international services at the best prices!
And if you need any extra help, our 24/7 customer support team is here for you.
Cost of Expedited Shipping
Expedited shipping doesn't have to be expensive when you send with Parcel2Go:
Next-Day starts from just £2.74 exc VAT
2-Day delivery services start from just £2.15 exc VAT
Expedited international delivery services start from just £14.02 exc VAT
Get a quote today and see how much you could save on expedited shipping.
Benefits of Expedited Shipping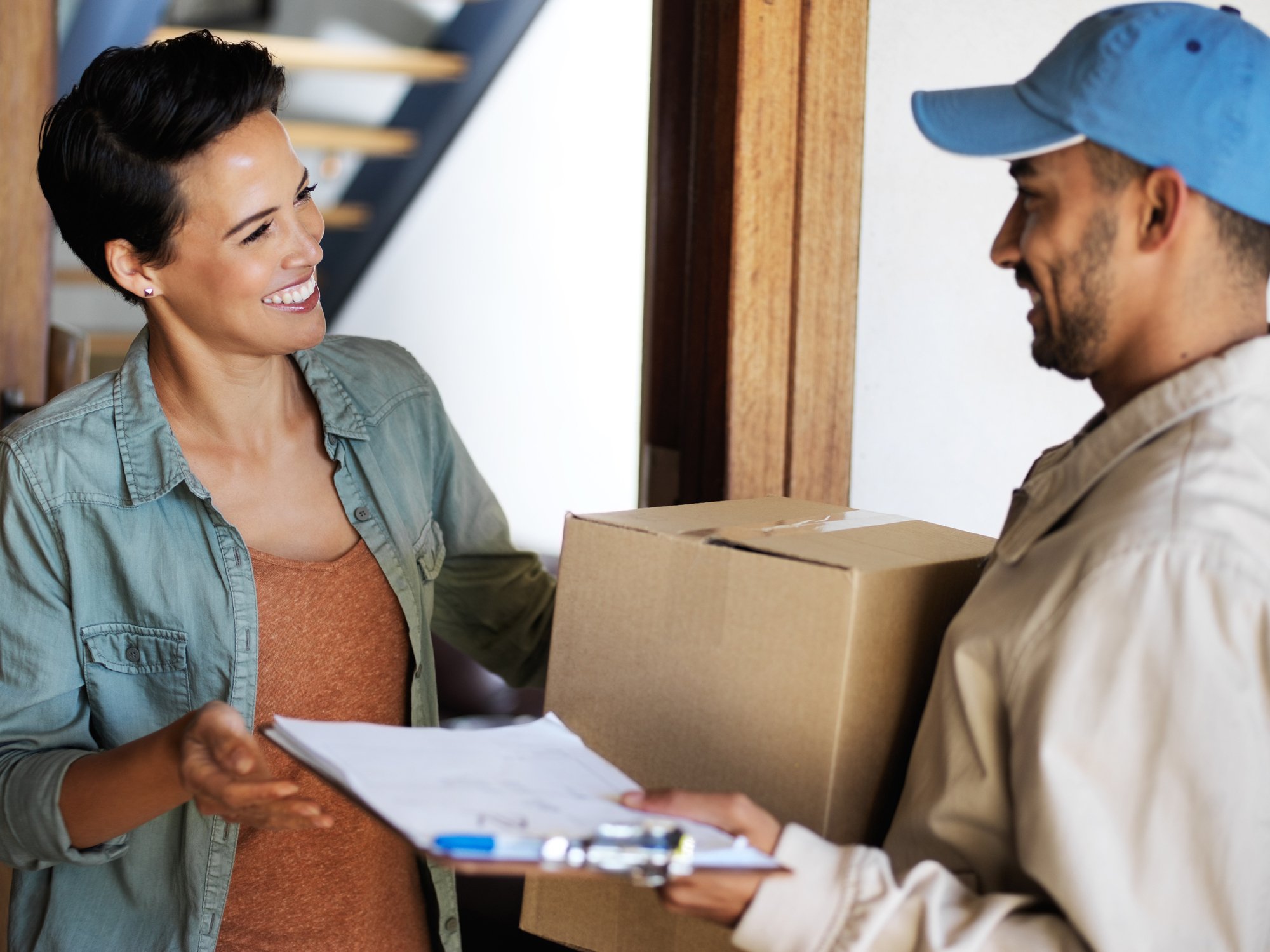 According to research, 62% of customers expect their delivery to arrive within 2 days. Of those, 53% say that delivery speed is a deciding factor when it comes to where to buy from, and 46% say they abandoned their shopping carts because of poor delivery times. Same-Day delivery is a huge draw for some, with 50% of respondents saying they would pay more to receive their goods on the same day.
When deciding on your business's marketing strategy, a range of delivery options can give you an edge over your competition.
But just because your customers expect fast delivery times, does that mean you should give it to them?
Yes, fast shipping is important, but not if it's going to impact your profit. There are several factors you'll need to consider before deciding if expedited shipping is right for your business.
How to Choose Expedited Shipping for Your Business
Before you decide if expedited shipping is something you can offer your customers, asking yourself the following questions can help you make sure your strategy is robust.
1. What Shipping Options Does Your Competition Offer?
Being competitive on shipping can give you the edge. A first step should be to see what your competitors are already doing. Then making sure your business offers a range of faster and more cost effective delivery options can give you a vital edge.
2. Is Your Business Capable of Offering Multiple Delivery Options?
Offering a range of fast delivery options seems great on paper, but if your business doesn't have the capability or costs to handle expedited shipping, it's best to put it on hold for now.
But with Parcel2Go, there's always other ways to grow your business!
Our Smart Send shipping management platform could be a great way to help you manage your shipping across multiple online marketplaces. Smart Send is completely FREE to use, and will track all your deliveries in one easy-to-use dashboard.
It also automates your shipping and gives your customers accurate delivery estimates too, allowing you to focus on growing your business knowing your shipping is being handled reliably!
Our Top Tips for Setting Up Expedited Shipping on Your Website
So, you've calculated the costs and added expedited shipping to your online business, now it's time to add it to your website!
These are some of our top tips for how to set expedited delivery up on your website effectively:
Think about an order cut off time - work out an achievable cut off time for you to accept next-day delivery orders. You can then clearly advertise this across pages on your website to encourage customers to place orders before a specific time for next-day delivery.
Offer free expedited delivery with a qualifying spend - a great way to boost your average order value (AOV) is to consider offering free expedited delivery when your customer spends over a certain amount.
Give your customers tracking links - as well as fast delivery, customers love to know when their parcel will be arriving. With Parcel2Go, all our shipping comes with free parcel tracking so your customers can keep an eye on their items every step of the way.
Are You Ready to Use Expedited Shipping?
Did you know Parcel2Go is the cheapest way to send a parcel both in the UK? Because we continually negotiate the best prices with the UK's most-trusted couriers, we're able to bring you cheap shipping without compromising on quality.
You can be confident offering your customers the option of expedited shipping, knowing that our Lowest Price Guarantee will make sure you get the cheapest postage cost — if you find a comparable service cheaper elsewhere we'll match the price.
Get a quote to compare costs and set up your expedited services today.