TikTok has only been around since 2018, but it's still growing - and fast!
Now a household name, the TikTok algorithm makes it easy for users to discover new content meaning you could be the next viral sensation with just one successful, free-to-upload TikTok video.
It's free to open a business account and you don't even have to come up with your own creative marketing ideas because you can just piggyback onto one of the many TikTok trends circulating the internet at the time. So if you want to reach more customers in a creative way that won't blow your marketing budget, TikTok is for you!
But it's important to know that you don't have to open a TikTok account to get your products on TikTok.
Using affiliate marketing by reaching out to popular TikTok users could be a great way to boost your business without having to commit so much time to another social media channel.
Let's look at both ways of using TikTok to see which could work best for your business.
TikTok Stats
TikTok videos can now be up to a maximum of 10 minutes long, allowing much more scope for creativity. With recognisable filters, special effects, and music, TikTok trends are everywhere.
And unlike most social platforms, you don't need to have a lot of TikTok followers to get a lot of views on your TikTok ads.
Let's look at the most recent stats:
The TikTok app has been downloaded over 2.6 billion times
18% of marketers are using TikTok
TikTok users open the app over 8 times a day
TikTok influencers get an average engagement rate of 15.86%
55% of TikTok users have brought something after seeing the brand on the app
With so many customers using TikTok to shop, getting your business active on the platform is a great opportunity for growth.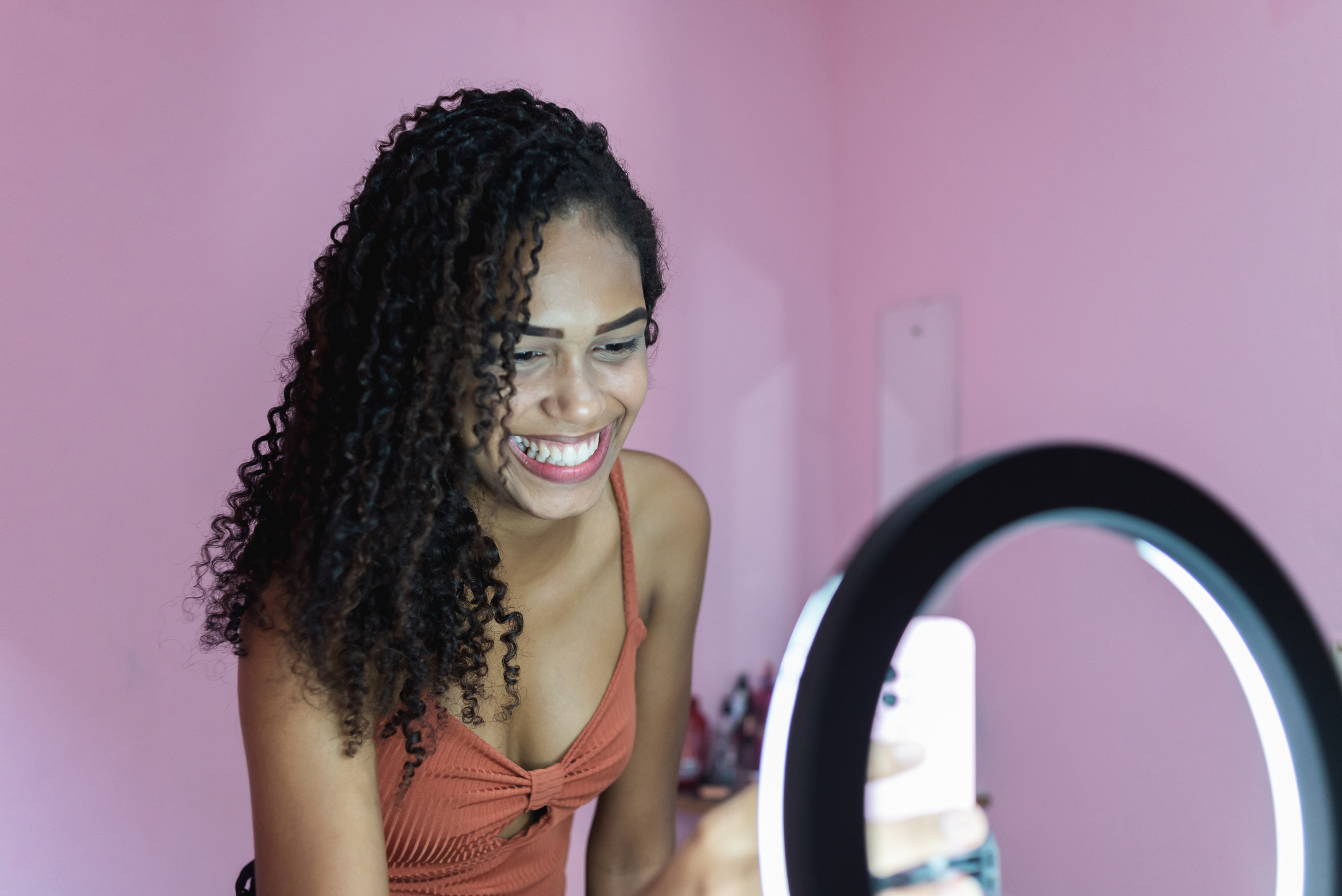 'Don't Use Ads, Use TikTok Videos'
If you want to get on the trend of making TikTok video, you'll need to set-up a business account first. Then, before you launch into making content, take your time to research TikTok trends. Some great examples of TikTok trends that are working for small businesses right now are:
TikTok trends are changing all the time, so keeping up to date and on the ball will help your videos from growing stale.
The Best Time to Post on TikTok
Wondering when to post on TikTok? Well, as with TikTok trends, that changes a lot too.
Most of your success with TikTok will come from the content you post and how you interact with your TikTok followers. Over time, you'll get to know when the people interested in your videos are most active, but according to Shopify, these are currently the best times to post on TikTok UK:
Tuesday: 9am
Thursday: 12am
Friday: 5am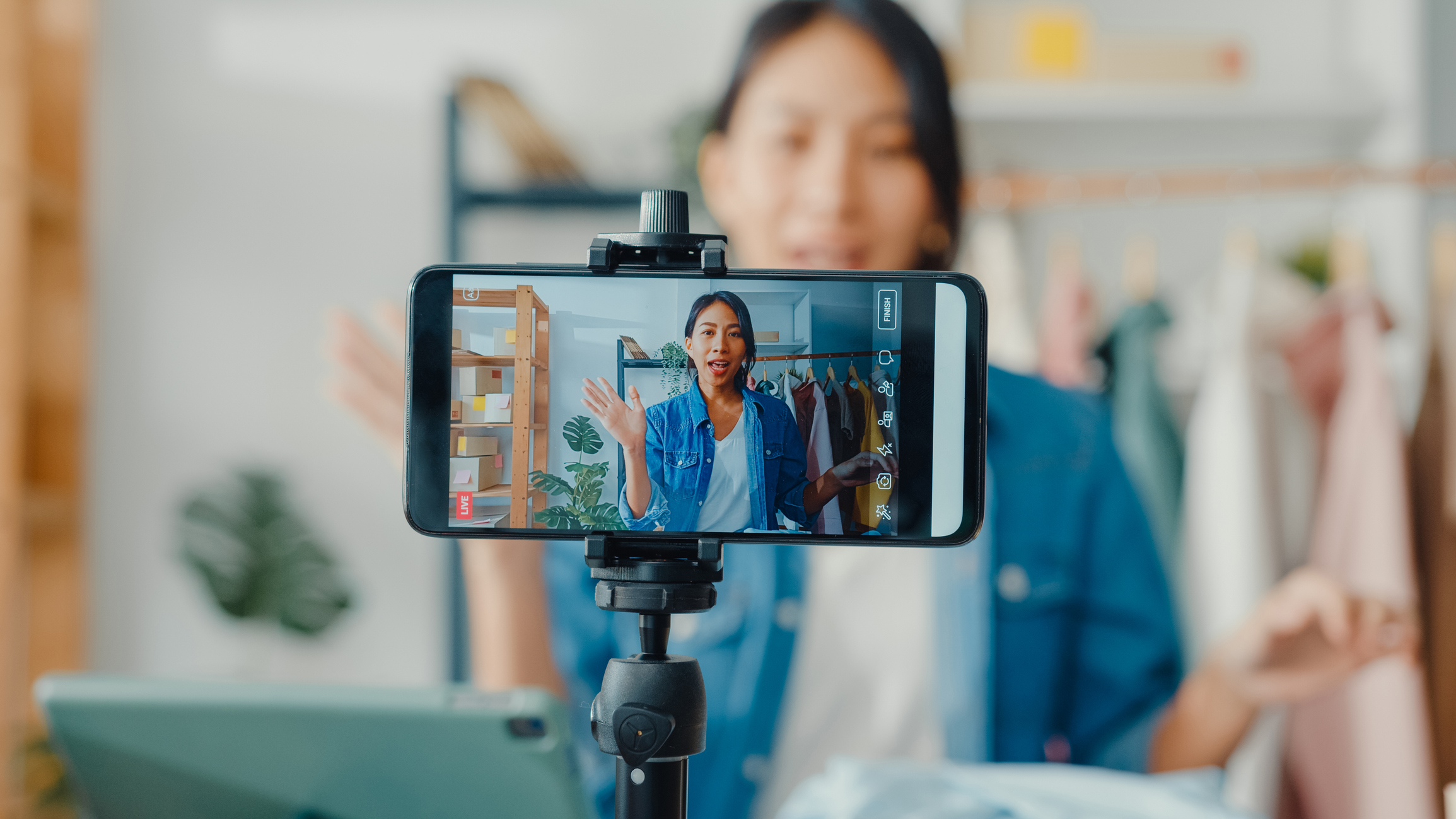 Using Affiliate Marketing on TikTok
So you want to get your products on TikTok but you don't have time to make your own content? That's where getting in touch with TikTok influencers can help you. Here's how to get started:
Find Your Affiliates - Spend time researching and finding people you want to work with. Think about what you can offer them, and more importantly, what you can offer their audience. It's important to make sure their audience are your target market, so for example if you sell hardware items, check out TikTok users like Paint Warrior.
Make a Strong Offer - You'll need to pay your affiliate marketers a commission for each product sold, but if this is your first venture as a business on TikTok, it could be worth offering their followers a discount code too. Making a generous offer from the beginning can help build your reputation and spread the word on your business quickly.
Track Your TikTok Profits - Make a date to check in with your affiliates to see if your affiliate marketing on TikTok works for your business. TikTok is an everchanging platform, so it's important to track your progress and pull back where you need to!
Using affiliate marketing is a great way to save yourself time and the labour costs of hiring someone to do your TikTok videos for you.
And if saving time and money is a priority in your business, don't forget that Parcel2Go offers the cheapest parcel delivery in the UK, starting at just £2.25 exc VAT.
Be sure to check out our free shipping platform, Smart Send, which lets you automate your parcel delivery and manage all your orders from one place - no matter how many sales channels you use! Parcel2Go has a host of tools to make shipping a business simple and stress free.