In the current climate emergency, all businesses can try to minimise their environmental impact and take steps towards reducing their carbon footprint. Whatever business you run, operating in an eco-friendly way is easier than you think.
There are steps businesses of all sizes can take to reduce their environmental impact. Let's take a look at what reducing your carbon footprint really means for your business.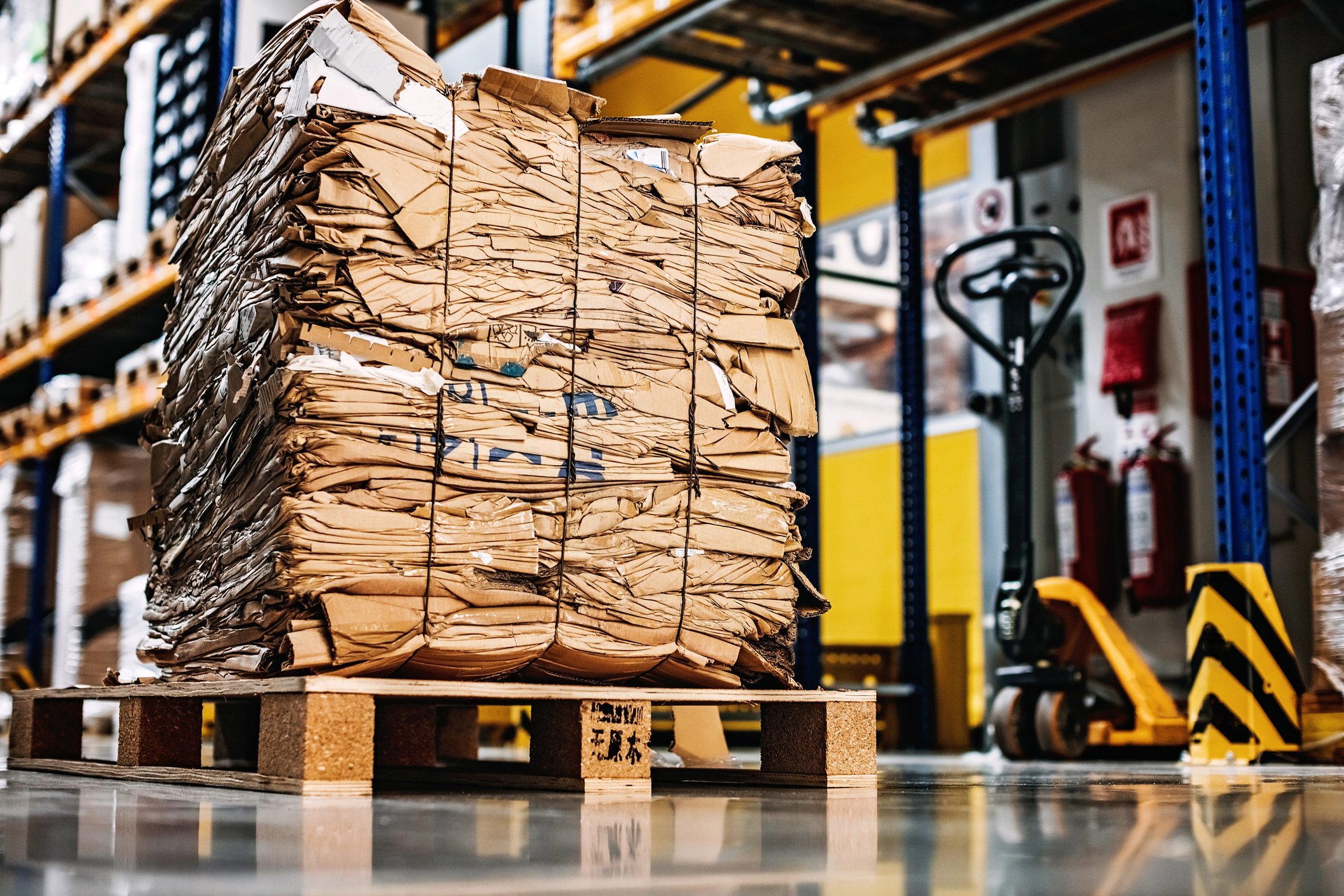 What is a Carbon Footprint?
A carbon footprint is defined as the amount of carbon dioxide released into the atmosphere as the direct result of the activities of an individual, organisation, or community.
For example, we would calculate the carbon footprint of a bottle of water by including the carbon dioxide (or equivalent) emitted during the manufacture of the bottle, as well as during the transportation of the bottle to the customer.
Carbon Emissions
There are both human and natural sources of carbon emissions - made up of carbon dioxide, methane, and nitrous oxide.
Natural sources of these greenhouse gases include decomposition, ocean release, and respiration.
Human sources include activities such as deforestation, cement production, and the combustion of fossil fuels such as oil, gas, and coal.
Calculating Carbon Footprint
The carbon footprint of your business can be calculated using a few tools.
We like this carbon footprint calculator from the Carbon Trust, which helps SME's answer the question of how businesses can reduce their carbon footprint.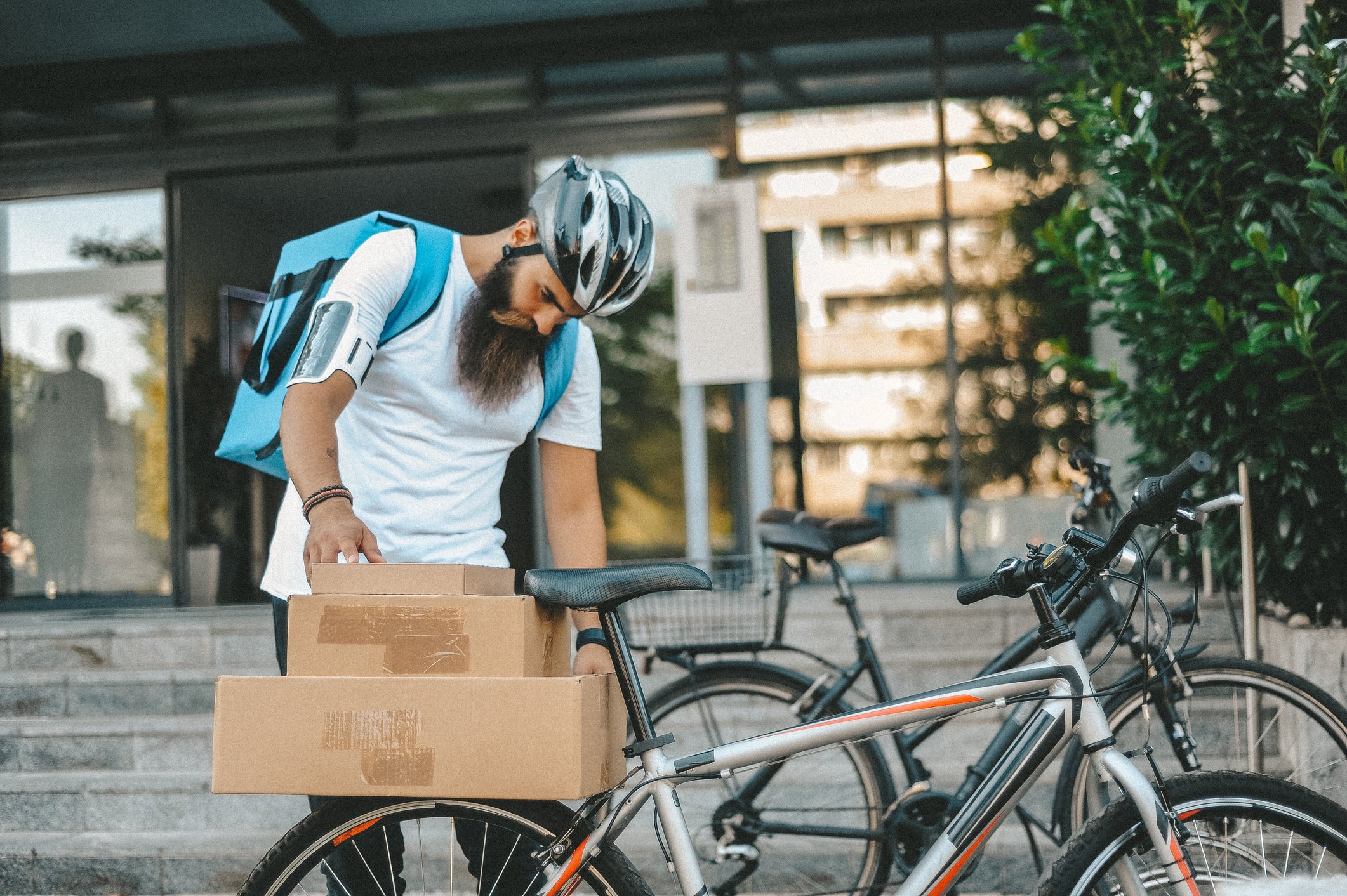 How to Reduce Your Carbon Footprint
1. Switch off and unplug
This is a top tip for all businesses, and one of the easiest ways to reduce your carbon footprint.
Leaving lights on in rooms that aren't being used is not only wasteful for your budget but is bad for the environment.
Get into good habits by turning lights off when you leave a room and check that devices are unplugged when not in use – a charger will still drain electricity if it's plugged in but not charging.
2. Recycle
It's one of the most obvious ways businesses can reduce their carbon footprint but making it easy to recycle at work will ensure you succeed.
Set up a recycling area and make it clear what can be recycled and how the waste should be separated. Remember that confidential waste should be shredded first.
3. Use recycled resources
If you send a lot of products out to your customers, using recycled packaging can go a long way to reducing your carbon emissions.
Take a look at our article on eco-friendly packaging ideas for some inspiration.
4. Choose sustainable suppliers
You can show off your eco-friendly credentials by making a commitment to use other sustainable suppliers.
DPD, for example, have made great strides in reducing their carbon footprint with the use of eco-friendly vehicles and optimised delivery routes.
And when you book with Parcel2Go, you get the most competitive prices from DPD.
5. Switch long-distance meetings to online
Because of the pandemic, most of us are used to using Zoom meetings to keep in touch with one another.
Technology to facilitate remote collaboration is better than ever, so making the move to remote meetings when long-distance travel is involved should be no problem. It's a simple way to slash your carbon emissions whilst saving time and money at the same time.
6. Ditch paper and keep docs digital
Resisting the urge to print your documents is a great way to reduce your carbon emissions in the workplace. Don't print any documents unless you really need to and make them double-sided when you do.
Not only are digital files more secure, but you'll also save on paper, printing costs, and electricity by switching the printer off when not in use.
7. Use public transport or promote car sharing
Less traffic coming into your place of work means big reductions to your carbon footprint.
Make it easy for employees to choose greener ways to make their way into your workplace by offering perks for using public transport, offering cycle to work schemes, and making it easy for colleagues to find car-share options.
8. Use a drop-off delivery service
Drop shops are perfect for saving time by not having to wait around for parcel collections from your business address, which would also increase your carbon emissions. A drop-off service involves taking your parcels to a local drop off point where the courier will collect it later.
Parcel2Go work with a variety of couriers so when you book your shipments with us, you can visit up to 25,000 drop shop locations across the UK, even if you don't have a printer.
With prices starting from just £2.15 exc VAT, it's a flexible, hassle-free way to get your parcels delivered quickly as well as reducing your carbon footprint.
Get a quote today to see how much you could save.