With the number of parcels we send looking to double by 2030, parcel delivery companies will need to make sending parcels quicker, more efficient, and more eco-conscious in order to keep up with customer demand. In a market where customers want faster home delivery, let's take a look at how we might make use of new technology to supercharge how we send parcels in the future.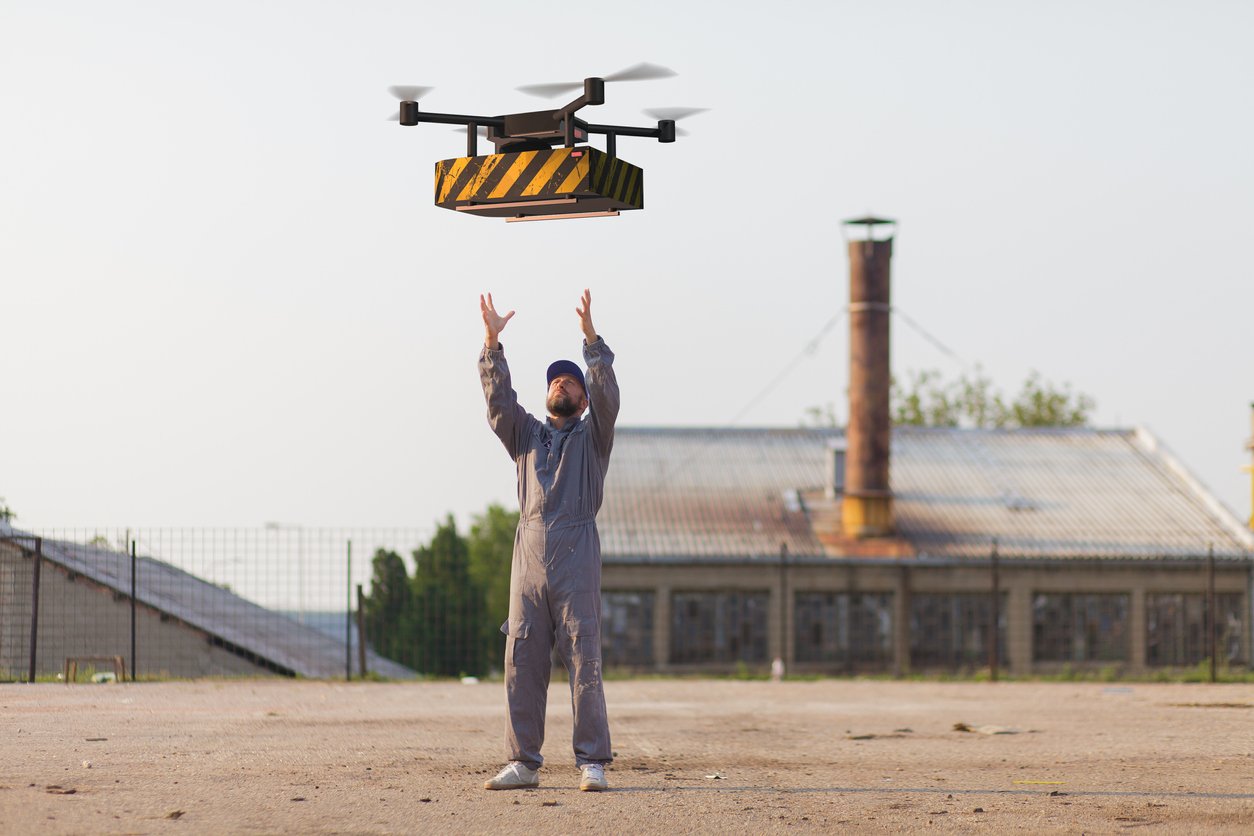 Artificial Intelligence
No longer something we only see in futuristic films, it seems as though AI is everywhere these days. Perhaps one of the most exciting technologies around at the moment, it has the potential to transform the supply chain by increasing efficiency in everything from anticipating orders to managing deliveries.
There are lots of ways AI can change the way we send a parcel, for example:
- Ai technology can be used to create the most efficient routes for delivery fleets, saving time, cost, and emissions on every single parcel delivery.
- Ai algorithms can be used to predict more accurate delivery times for customers. Using a combination of historical delivery information as well supply chain data, companies will be able to let customers know exactly when they can expect their product to arrive on their doorstep before they even order it.
Autonomous Vehicles
Something that could make a huge difference to the future of parcel delivery is the idea of using an autonomous vehicle as a last-mile carrier.
As self-driving car technology evolves, it consequently opens up plenty of possibilities for fast home delivery. Amazon, Tesla, Gatik, and Kar-go are just a few of the companies currently testing self-driving vehicles with a view to providing innovative ways of sending parcels in the future.
These autonomous vehicles will potentially be equipped with lockers, giving the added benefit during the pandemic of making the delivery process contactless. However, this solution would require someone to be able to receive the parcel which poses some challenges for making the delivery service as convenient as possible.
In the future, it may be possible for some kind of Ai technology to enable parcel deliveries without human intervention. Even so, it's predicted that 80% of last mile deliveries will be made by autonomous vehicles by 2025.
Drone Delivery
Particularly for those of us sending a parcel to a remote location, drone delivery could be the future.
We've already seen the advent of Amazon's Prime Air service which delivers packages up to 5lbs within 30 minutes or less, but now even the Royal Mail is getting started with trials of drone delivery.
Testing the solution in the Isles of Scilly, the Royal Mail is conducting trials of drones that are able to carry up to 100kg worth of mail at a time. This is equivalent to a typical delivery round.
The drones are also able to fly in bad weather and are obviously not dependent on tide times which could make a huge difference to the parcel delivery service in our remote communities.

Last Mile by Foot
Okay, so it's not as high-tech as delivery drones or AI, but keeping one step ahead (pun intended) of the demand for eco-friendly delivery services is a big tick when it comes to setting up the home delivery service of the future.
Looking at what changes can be made to last-mile delivery is perhaps where the most excitement lies in this respect.
In the effort to reduce the requirement for motorised vehicles as a last-mile carrier, Amazon Logistics are looking to start what it's calling a 'Last Mile Logistics Hub'. The first will see 39 parking spaces in the London Wall Car Park transformed into a distribution hub.
Packages will be sent to the distribution hub and then deliveries within a 2km radius will be made on foot or e-cargo bikes rather than by motorised vehicle.
A further five Last Mile Logistics Hubs are planned by the end of 2025 so we're certain that this is a trend that is certainly set to increase.
Want to Send a Parcel?
When you book through Parcel2Go, you'll get free door to door tracking on your deliveries, as well as the option to add some extras to your service, including signatures upon delivery and inclusive Parcel Protection.
Get a quote today to find the cheapest ways to send packages.