To get an idea of the challenges business owners face when it comes to shipping to the EU, we spoke to four business owners who use Parcel2Go to ship their products internationally. They talked us through the challenges they faced and offered some great advice for other businesses.
Shipping to the EU changed last year because of Brexit, and we explain all of these changes and what they mean for your business in our International Shipping Hub. We even get into the nitty gritty of customs declaration forms and VAT - so be sure to check it out!
But there's nothing we value more than our customers and getting feedback from the people who know best. We also think their advice will be invaluable if you're on the cusp of shipping overseas.
So let's get into what you had to say.
Who We Spoke To
We spoke to:
Paul, who provides products for practicing tattoo artists and owns 50% of his company
John, who owns a business that manufactures wooden frames
Arran, selling prop bits for plastic cars into America as the owner of his business
Paul E, owner of a branded logo company
Why do you use Parcel2Go?
Mostly, these business owners said they use us because we're cheap, convenient and easy.
Paul E liked our PrePay function and how simple it was to make sure his recipients didn't have to pay customs when he used P2G. Arran uses FedEx through Parcel2Go which he found cheaper than going to FedEx directly.
John said, "We use your service because you arrange bulk collections with multiple couriers which makes it cheaper for us and provides multiple options for shipping."
Which couriers do you use for international shipping and why?
Paul says it's all about going for the courier that has "good pricing and acceptable delivery timeframes."
As John's main business is in America and China, he recommends FedEx for reliability from collection to customs to delivering quickly. Arran and Paul E agree that they mostly use FedEx for worldwide shipping.
And while it's ParcelForce Drop Off or UPS for John when it comes to shipping into the EU, Paul E uses DPD because he can use his PrePay to pay for custom charges through DDP.
(We know all the Ds and Ps can get confusing, but DDP is where you pay all customs, duties and fees before sending goods to your recipient in an EU country. DDP means customers get a much smoother shipping experience and don't have to pay extra for their parcel to arrive.)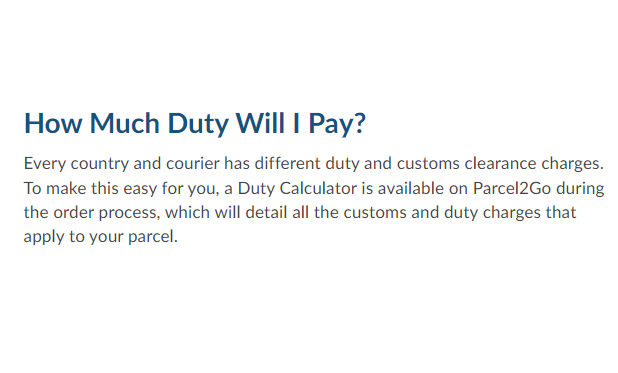 How easy do you find shipping parcels internationally?
"Very easy," says Arran, with Paul E adding, "and simple."
John says the booking process is straightforward enough but advises you to double check the weight and dimensions of the courier service you choose to be sure you don't book and then have to cancel later on.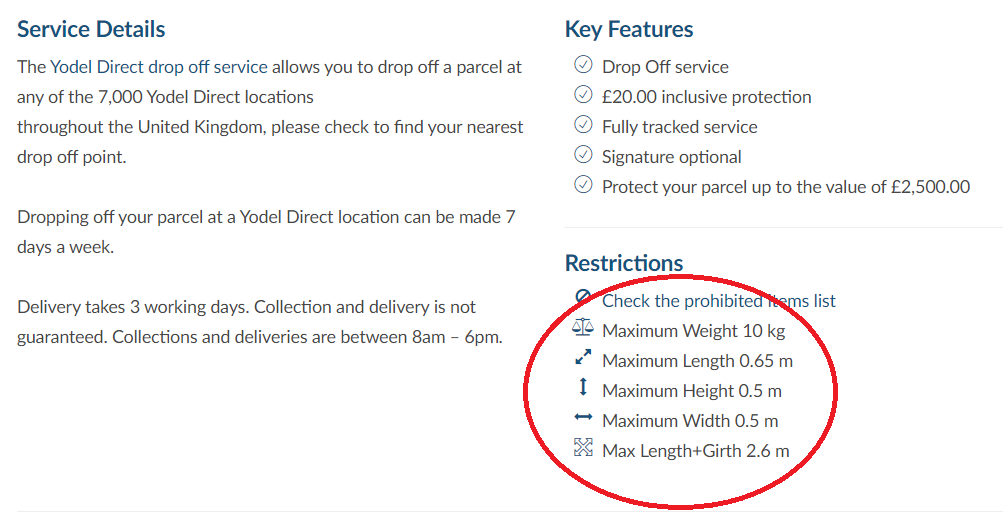 How have you navigated the EU shipping changes over the last 12 months?
John doesn't ship too much to the EU but because his products are highly sought after, he finds that customers are willing to pay those extra charges. But in Paul E's logo company, they pay the customs charges before the parcel is collected (DDP), which he finds easier now they use DPD as their main courier.
Whether you pay customs or ask your customer to pay will always depend on your business, the price point of your products, and the frequency at which you ship into Europe.
Arran says it was much harder at first but now they ask for more details from the customers, although sometimes they have to go back to them because different countries require different details. We agree with Arran that a clear line of communication with customers works best!
Paul jokes that his shipping department manager got a pay rise.
What challenges have you come up against with shipping to the EU?
Arran says, "The main challenge is some countries require extra numbers to ship to business addresses. If you ship to a German business they need VAT, EORI and a tax number of someone living in the country, so you have to ask for these from customers as well as their home addresses." It can be challenging when your customers are also businesses themselves - you can find some helpful info on EORI numbers here.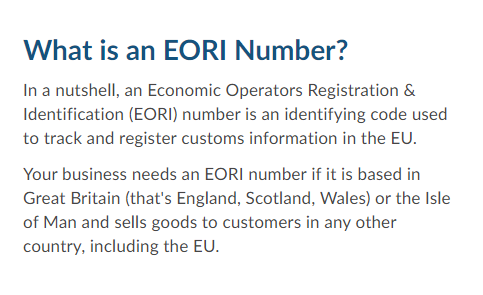 Paul E and John didn't experience too many challenges with the changes but Paul noted that he finds Israel's customs particularly hard to deal with.
Have you had to alter your businesses in any way because of shipping changes?
Paul and John said no aside from "making our customers aware of the extra charges."
Aaron and Paul E both spoke about having to charge their EU customers more now to cover the costs of shipping overseas.
What advice would you give other small businesses?
"Don't panic, it's not as hard as you think. I always get asked how I ship my items due to the extra charges and paperwork but it's not that hard, charges are not always required and parcels tend to leave customs inspection fast," says Arran. We agree - it's just about making the processes part of your business parcel delivery routine.
John spoke more specifically about the couriers he'd recommend: "Use UPS for express EU delivery and ParcelForce Drop Off for economy EU delivery, FedEx for USA and China and ParcelForce for any postcodes that FedEx doesn't ship to."
Paul reminds you to declare all paperwork correctly and Paul E recommends using the services you have at your fingertips:
"Use a service like Parcel2Go, it finds the address, you can use PrePay to pay for DDP, and it's a very reliable service."
And how do you think Parcel2Go could support you more when shipping to the EU?
"More countries to be included within the DDP scheme. We can send parcels to France and Germany and cover DDP, however for Spain for example, our customers always have to pay customs which can result in some delays. So allowing DDP to be available for other countries will allow me to pay before we ship," Paul E says.
Thanks Paul, we're always working on expanding the services we offer so you can make the most of parcel delivery with us. In fact, we may have something in the pipelines to solve this issue - so watch this space and we'll update you when we do!
Arran says he hasn't had any major problems but sometimes he needs to add in an EORI number but we don't ask for it on our paperwork.
That's true, customs declaration forms aren't always the most detailed, no matter who you ship with, because one size doesn't fit all and it can be confusing to those that don't need to use all aspects of the forms. That's why we only include the essentials on our custom declarations. But you're doing the right thing adding it in manually when it's needed, Arran.
Thanks!
At Parcel2Go, we value your feedback and are always happy to open up these kinds of conversations. We're international shipping experts, but our job is to bring you great parcel delivery solutions, so we know how important it is to hear from people in your kind of role - business owners who actually use our services. So we hope that this discussion in particular has helped you if you're curious or struggling with shipping to the EU as a business.
We also spoke to Office Manager, Sarah, who handles all the shipping for her company. Read about Sarah's experience for a more in depth discussion on EU shipping.
Remember, if you need help with any part of the shipping process, our customer service team is available to help you 24/7 too.