If you're a small business or simply want to sell some of your extra items, Facebook Marketplace could be an option for you. The marketplace is free to use, with billions of active users and various communities that provide huge potential customers for your various items or products.
Let's go through the basics of Facebook Marketplace, prohibited items, shipping, and how you can begin to effectively sell household items or grow your business.
And, if you need to send your items in the post, delivery with Parcel2Go is guaranteed to be the cheapest way to send your products. Get a quote to compare courier services and postage costs.
How Does Facebook Marketplace Work?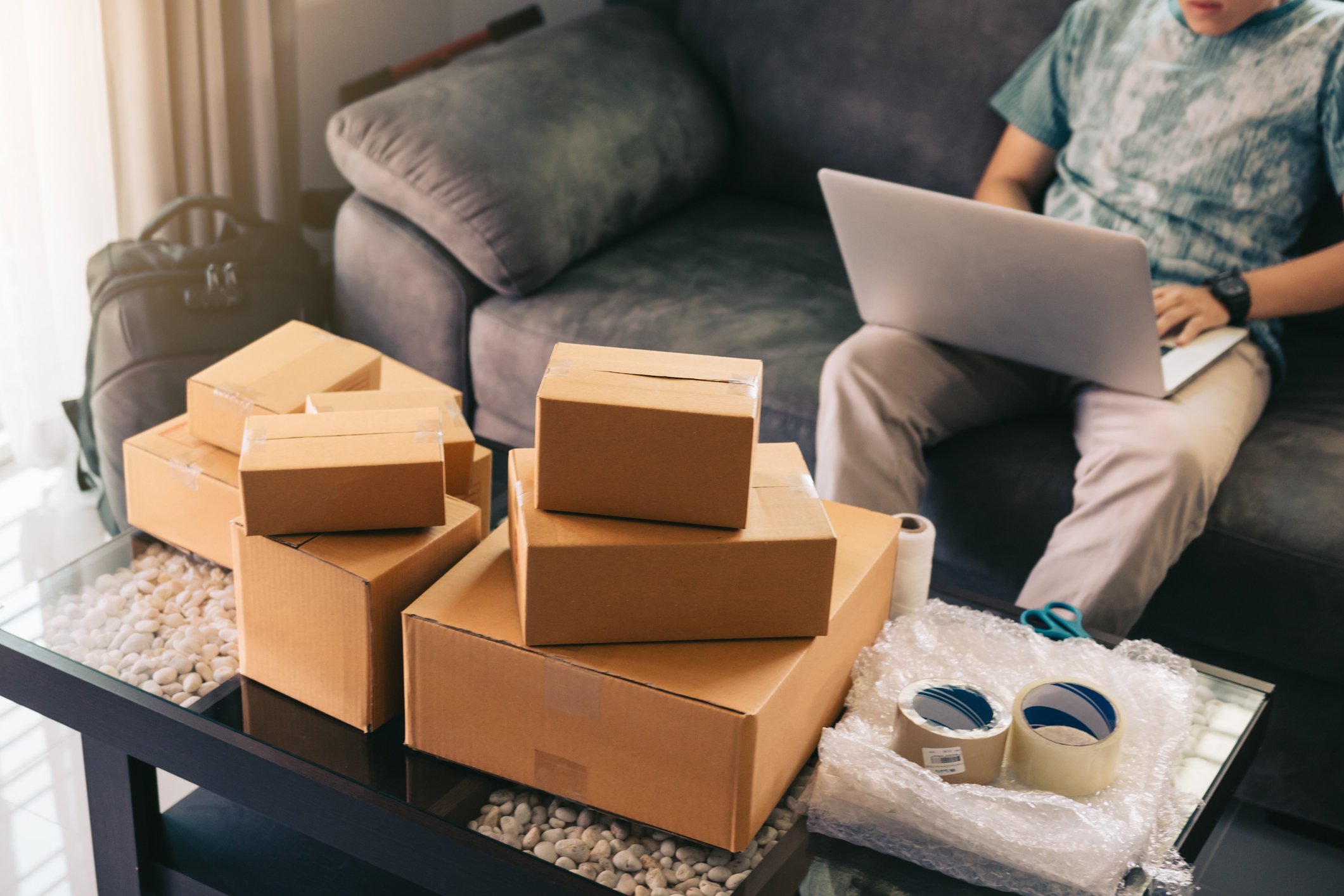 Listing Products for Sale on Facebook Marketplace
Facebook's Marketplace has become so popular due to its simplicity and convenience. You only need a Facebook account to begin listing your items. After that, you'll have full access to the marketplace:
Navigate the 'Marketplace' icon in the 'Menu' section - Then, tap the 'Create new listing' button to start.
Select which type of listing you want to create - Either 'Items', 'Vehicles' or 'Properties for sale or rent'.
Pick a category for your item - This helps buyers find the relevant items they're looking for so make sure your item fits the category.
Add your location - Specify which area you're in to ensure your product will be shown to the customers in your area (this will be a general location, not your specific address).
Add details to your listing - Begin adding the specifics to your listing, including what it is, how much you want to sell it for, any photos and videos to demonstrate the product etc. See below for our tips on selling on Facebook marketplace!
Hit publish - Now you're all set and your items are live on the market! Be sure to check your messages regularly to see if anyone is interested.
Facebook Marketplace Prohibited Items
Before you make your listing, think about whether your items can be sold on the marketplace. Facebook will check your listing before it's made public to make sure your item is safe and eligible to be placed on the market. Things such as animals and alcohol are strictly banned from being sold across on Facebook, so be sure to check this full list of prohibited items to make sure your items are good to go.
Selling Fees and Shipping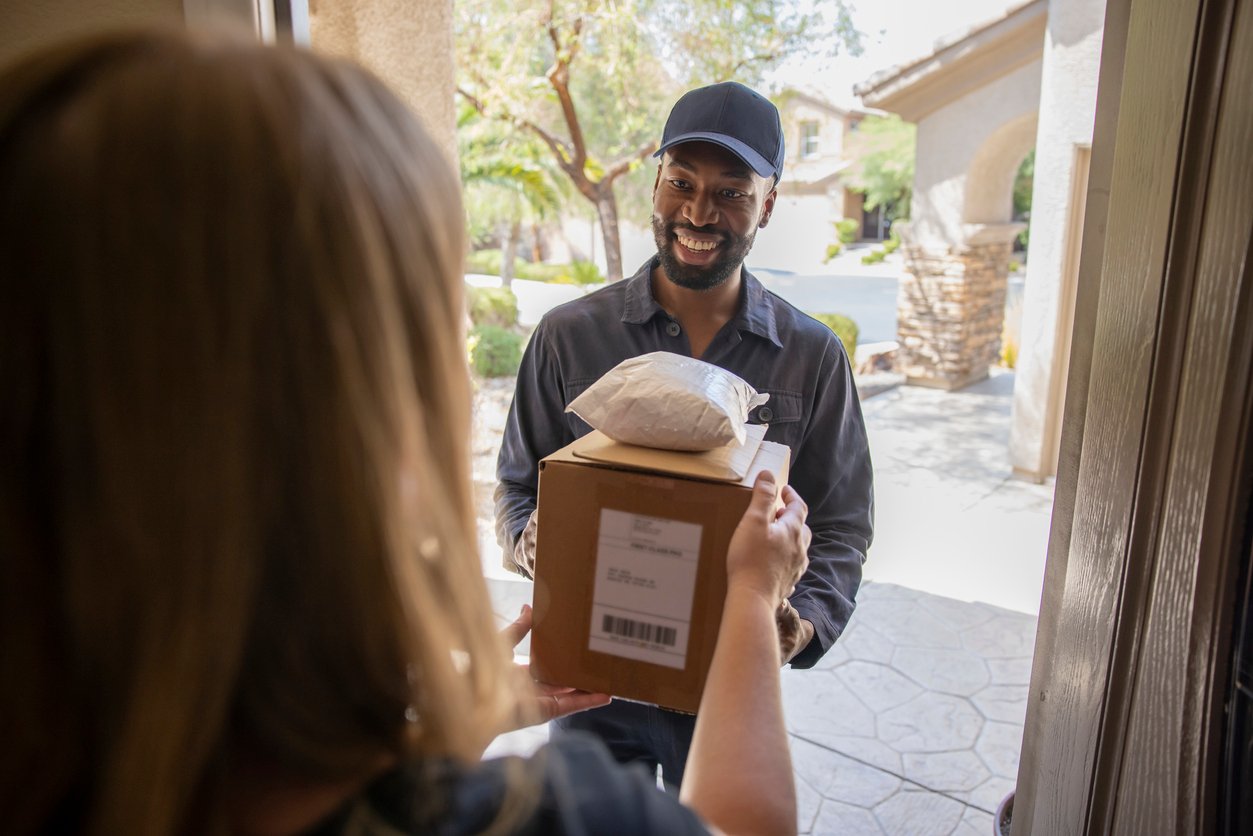 As opposed to other online marketplaces, Facebook is unique in the fact that there is no fee when selling locally - all the money goes to you! All you would need to do is simply arrange an in-person delivery or drop off for your product once it's sold.
However, if you are looking to sell your products across the UK, or even abroad, you may want to consider shipping through couriers. When creating your listing, simply select that you want to offer shipping.
Facebook offers shipping on items priced between £1 - £500. These are delivered by standard couriers such as Royal Mail and DPD as they ensure your products will be delivered within 10 days - but there is a fee that comes with this. The buyer would have to pay for the shipping fee while you would pay 2% (In the US, sellers pay 5%) of the total cost.
Parcel2Go not only offers a variety of courier services for you to choose from, but also at some of the UK's best prices. Get a quote today and see how much you could save.
Tips for Selling on Facebook Marketplace
Now that you know how Facebook marketplace works, it's time to start making the most of your listings. We've compiled a few useful tips to help you stand out and make your sales:
Research your products prices - Pricing your products competitively on Facebook Marketplace is essential when attracting customers. Try to do some research on similar products and prices on the platform before making your listing - you don't want to price your products too high or too low as this could deter potential buyers.
Think about your product description - Your product descriptions are vital in convincing potential buyers to purchase your products. Be sure to provide accurate and detailed descriptions of the products you're selling whilst enticing your readers to buy. Focus on the features and benefits of the product but remember to mention any relevant information, such as dimensions and material.
Use high-quality Photos - The quality of your product images can make or break the success of your sale - no one wants to see blur! Use natural and clear lighting, and take photos from different angles to provide a broader view of the product. It's also good to avoid stock images downloaded from the internet, as these may not accurately represent your items.
Respond to any messages quickly - We all want things to be done quickly, especially when buying something we really want, so it's important you answer any questions or concerns your customers may have. Respond professionally but also in a friendly manner to help build your brand and trust for future purchases!
Be honest - Remember to provide accurate information about the product, no matter what condition it's in. This will help to avoid misleading your customers about your product which may result in negative feedback and damage your reputation on the marketplace.
Provide excellent customer Service - Maintain your brand and trust by always providing the best customer service you can. Whether a customer wants to return a product or simply has a question about your store - always make sure you respond timely and always be professional.
Using Smart Send to Manage Your Parcel Delivery
Using more than one marketplace to sell items online? Make your life easier with Smart Send - the 100% free shipping management platform by Parcel2Go. Made with businesses in mind, this tool enables you to manage all your deliveries from one easy-to-use dashboard.
With 100+ available services and at the cheapest domestic rates, you can be sure that your products are being delivered securely and on-time all at affordable prices. Sign up today!