A strong website can make all the difference when you're trying to win new customers.
Whether you're hosting content, selling a service, or listing items, your website is your shop window. It gives you a platform to build your brand, demonstrate your authority, and showcase your various products or designs.
While building a website might seem difficult, it can actually be quite straightforward! Let's look at how to build a website that will help your business go from strength to strength.
How to Create a Business Website in 7 Easy Steps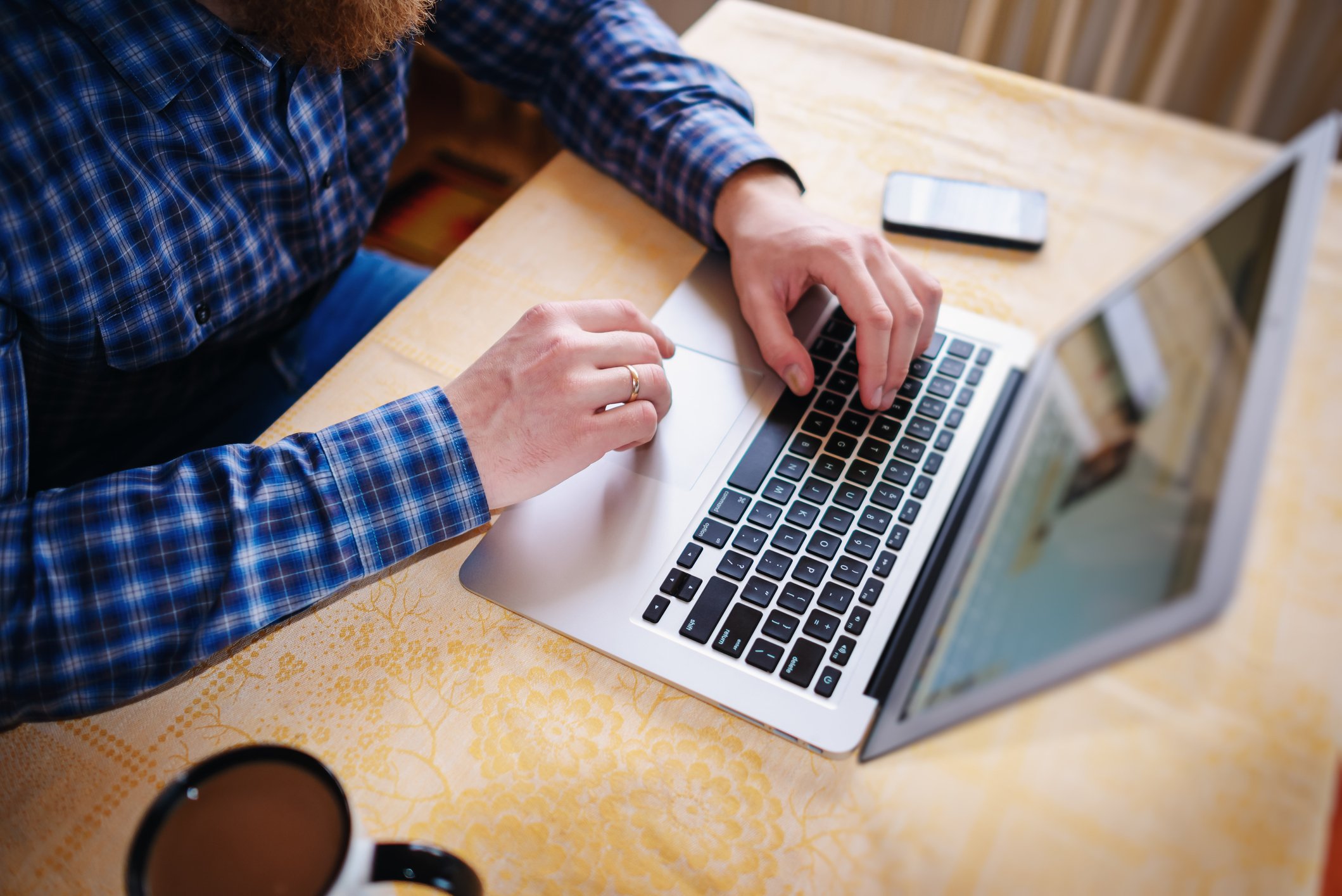 1. Decide on the Purpose of Your Website
The first thing you'll want to do before you design your website, is to decide exactly what you want your site to do. Do you want ecommerce functionality, or do you want to host a series of blogs or a portfolio that encourages customers to contact you? Deciding the purpose of your website early can help you to build it even faster.
You'll also want to decide on a consistent tone of voice and a visually unified design to help you build your brand.
2. Buy a Domain Name
Your domain name is the name associated with your website address. For example: www.parcel2go.com!
When choosing your domain name, it's best to get one that's as closely related to your business name as possible. You'll probably find that popular or competitive domain names are already taken or will be very expensive.
Ideally, opt for a '.co.uk' or a '.com' domain as these will give your website (and your business) authority. These domains not only look professional, they'll also show up higher in search results which is definitely what you want.
When you're building your website in the UK, you can buy a domain name through GoDaddy or 123 Reg for prices that won't break your budget!
3. Set Up Your Web Hosting
Once you've built your website, you'll need to put your content online for your customers to browse on the internet. This is where web hosting comes in.
When you pay for web hosting, you're renting out a space on a company's server. When your customer visits your domain, it will send the relevant page files to the browser your customer's using to view your website.
Some website builders like Squarespace have domain and web hosting all under one roof, but you can easily arrange web hosting yourself.
Factors you'll need to consider are:
Storage limits
Bandwidth
Cost
You'll also want to know if your hosting provider will take care of your SSL certificate, or if you'll need to get your own for your website.
If you're not sure where to start when it comes to how to host a website, this list from PC mag is a good start!
Website hosting cost starts from around £8.39 per month with Zen Internet.
4. Choose Your Website Builder
There are loads of platforms you can use to build a website yourself. Some are free and some will charge a monthly or an annual fee.
Some website builders we like are:
If you're looking to build an ecommerce platform, EKM gives you everything you need to start running your online shop quickly and easily.
Benefits of EKM:
Domain names and web hosting included.
Secure servers guaranteed.
Payment options are available for ecommerce websites.
A range of customisable themes to suit your brand.
UK based account managers and support.
Price starts from just £19.99 per month.
Integrates with Smart Send for EKM deliveries giving you access to the cheapest parcel delivery quotes in seconds.
Like the sound of it? Try it out for free with a 14 day free trial.
Formerly known as Magento, Adobe Commerce offers you unlimited ecommerce customisation.
Adobe Commerce Benefits:
Cloud based web hosting means you don't need to source a separate hosting provider - you'll have a dedicated web team ensuring your site is running at peak performance.
Manage multiple marketplaces with the same platform.
Achieve highly personalised shopping experiences.
The platform is very visual and highly customisable.
Fast loading web pages means this powerhouse platform will keep pace with your business – it can handle 80,000 orders every minute.
It's mobile friendly and designed with advanced SEO in mind!
Wix's unrivalled customisation options make it the world's most popular e-commerce platform.
Mostly free to use, there are some paid options available if you want some customisable options.
Perfect for designers and those who want to sell their services through a portfolio, Squarespace's responsive designs will make sure your website will look stunning on any device.
There're plenty of templates to choose from and you can add ecommerce features too. Sounds like it could be the website builder for you? See our 5 reasons to choose Squarespace.
5. Map Out Your Website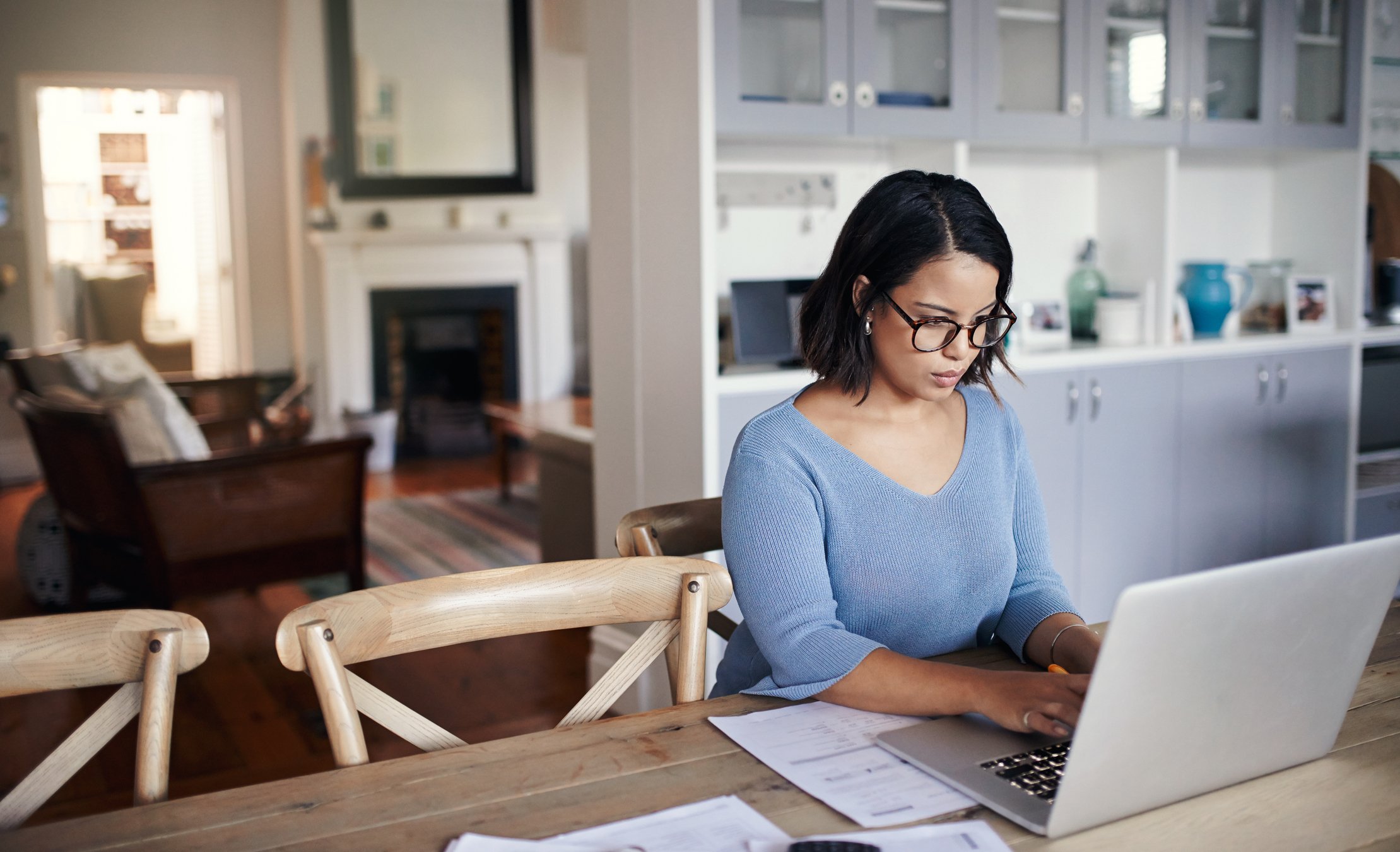 Before you build your new website, you'll want to decide what pages you're going to have and how everything will link together.
Do some research and see how your favourite websites do it. Our tip is to keep it simple!
But customers will at least expect to see pages such as:
Homepage
Contact
About Us
Services
If you're planning an ecommerce site, make sure you include buttons with a clear call to action such as 'Buy Now' or 'Go to Basket'.
6. Add Your Content
Now you've got your basic website all planned out, you can start adding the content that will bring it to life! This includes the images and words that will tell the story of your brand, as well as selling your services or making your products irresistible.
When planning your content there's lots to think about.
5 Website Design Tips:
Stick to just a few colours and keep them consistent so you don't overwhelm your customers – your design will look neat and professional.
Don't pack too much in – white space is your friend.
High quality, personal images will help you build your brand, boost engagement, and provide authenticity.
Remember to use search friendly terms but make sure your content is relevant to your audience and speak with authority. Keep all your important content at the top of the page.
Design your website with mobile users in mind first – and use a legible consistent font.
7. Promote Your Website
Once you've built your beautiful new website, you'll want to shout about it.
Your marketing plan will include things like social media advertising and content marketing to help promote your business and drive customers to your website.
There are plenty of ways you can do this – through free advertising on social media or by using pay-per-click ads.
Ultimately, your budget will dictate what you do, but reviewing the analytics of any advertising campaign once it's complete will be key to seeing what works for your website and what doesn't.
Ready to Start Selling?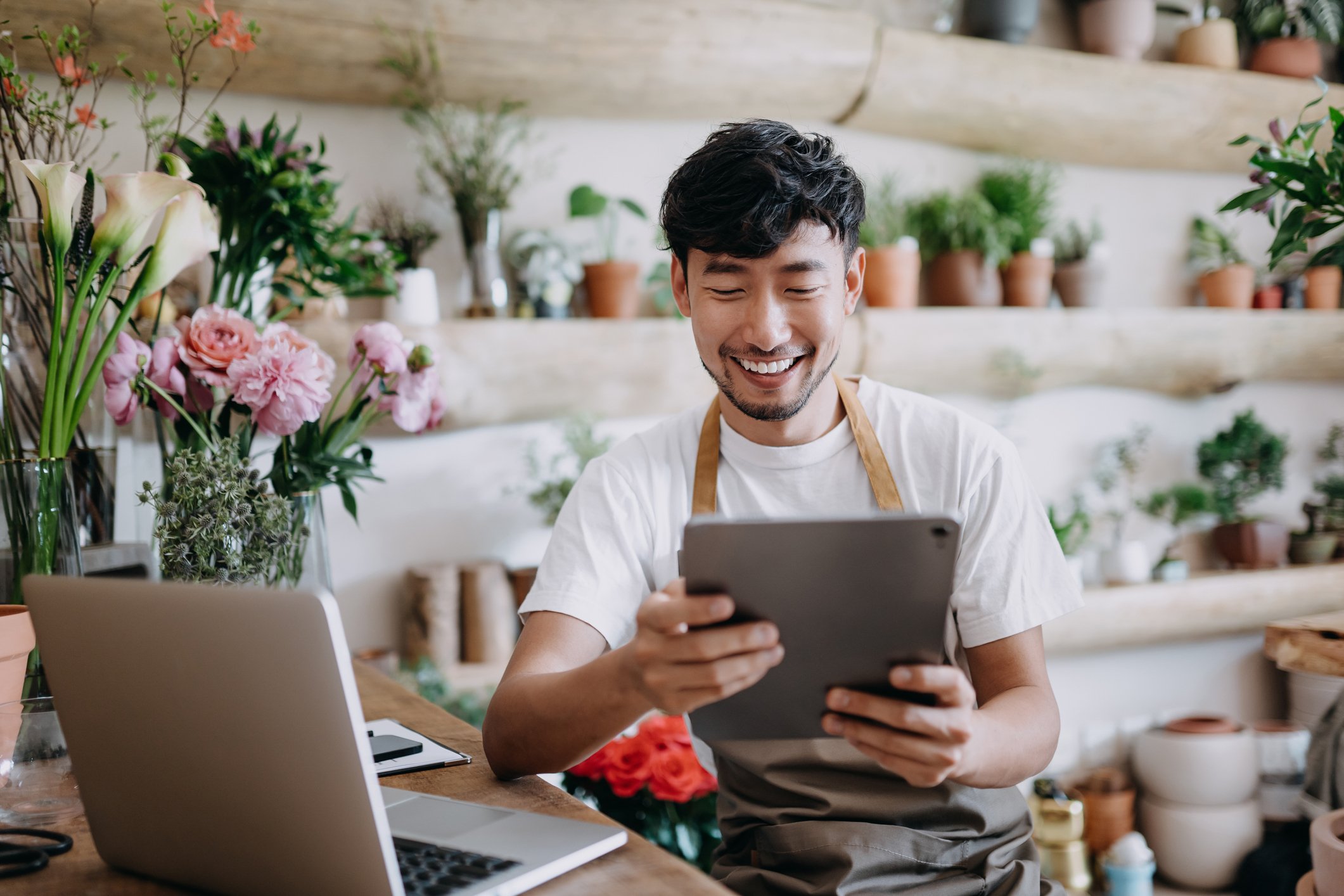 At Parcel2Go, we offer the cheapest shipping in the UK so if you use us for your business delivery you can be sure to keep your shipping budgets low.
Get a quick quote to see how much you could save. And why not check out Smart Send, our free shipping management platform that allows you to grow your business all while keeping your shipping in one place!