Royal Mail are experiencing severe delays to all international shipping services due to a cyber attack on 11 January 2023. The courier has confirmed that deliveries within the UK will be unaffected.
An investigation has been launched into the Royal Mail cyber breach to resolve issues as soon as they can. The courier has asked customers not to use Royal Mail international shipping until then.
Parcel2Go will keep you updated if anything changes.
Have you booked a Royal Mail delivery?
If you used Royal Mail international shipping to send a parcel and your item has already left the UK, your parcel delivery should not be affected by the disruption.
If you booked with Royal Mail International and your item has not yet left the UK, then your delivery may be subject to delays.
You can find out if your parcel has left the UK by using our free Royal Mail tracking if you booked your delivery with Parcel2Go.
If your delivery is booked but you haven't yet taken your parcel to your local drop off point, get in touch and we can help you switch to an alternative delivery service.
Alternatives to Royal Mail International
As Royal Mail has asked customers not to send any parcels or letters overseas, you might be looking for another way to send a parcel abroad.
It's never been easier to compare courier services than with Parcel2Go. Just enter your parcel's dimensions and destination into our quick quote tool, and we'll show you all your shipping options.
We ship to over 180 countries and territories across the globe from just £7.99 exc VAT. Here's some of our best international shipping services below.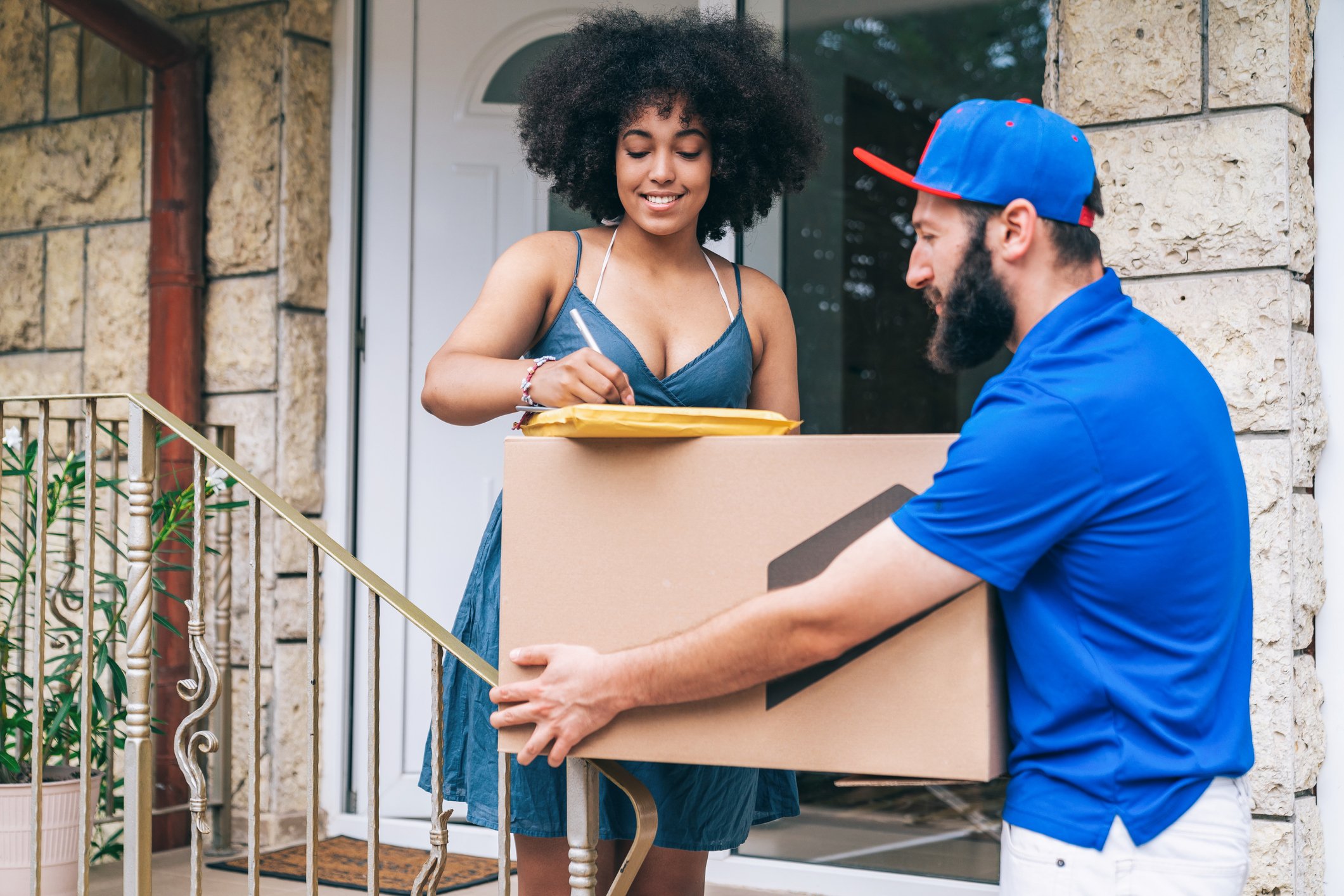 1. DPD
DPD is one of Europe's largest courier services. And with parcel drop off services throughout the UK and around the world, you can trust your DPD delivery to arrive safely and on time.
Whether you need collection or drop off delivery, express or economy shipping - DPD has a service to suit your needs.
Shipping to Europe and the rest of the world with DPD starts from just £7.45 exc VAT.
2. FedEx Express
Despite increased demand over the festive period, FedEx remained one of our most reliable couriers for delivering parcels without delay. With 1,200 service centres across the globe, you can choose from economy or express delivery with FedEx.
Shipping internationally with FedEx starts from just £12.32 exc VAT.
3. Evri
Evri Drop Off
With over 7,000 drop off locations across the UK and an option to print labels in store, shipping internationally with Evri is one of the easiest ways to get your parcel from A to B.
Send a parcel to Europe for just £5.79 exc VAT with Evri ParcelShop or to the rest of the world from £8.29.
Evri Collection
Evri collection is a convenient way to send a parcel overseas if you'd rather have your parcel collected from the comfort of your own home or place of work.
International postage with Landmark starts at £8.40 exc VAT.
5. Norsk Global
Whether you want to send a parcel to Australia or the USA, Norsk Global has over 4,600 drop shops in the UK and a variety of economy shipping options.
International shipping with Norsk Global starts at just £7.33 exc VAT.
Ship Internationally with Parcel2Go
When it comes to international shipping, we work with a variety of trusted couriers alongside Royal Mail who can deliver your parcel on time and on budget. Get a quote to compare your options.
When you send a parcel abroad with Parcel2Go, we'll send you all the customs documentation you need so you won't have to worry about any unnecessary delays to your delivery.
Sending a parcel to Europe? Since the UK left the EU, the way we ship to European countries has changed. Check out our International Shipping Hub for information on sending gifts to Europe, paying import fees and customs declarations.
You can find lots of helpful information for both consumers and business shippers.
Alternatives to Royal Mail for UK Shipping
Although the Royal Mail cyber incident has only affected Royal Mail international shipping, the courier have experienced delays over the last year due to ongoing strike action. In 2022, over 115,000 Royal Mail postal workers chose to strike over pay disputes as union members ask for a pay rise in line with inflation.
The CWU have said that we should expect more Royal Mail strikes in 2023, although there are currently no upcoming strike dates.
If you usually ship with Royal Mail, the strikes may have impacted you or your business during the festive period. If you're considering other options for UK shipping in the new year, Parcel2Go can help with your parcel delivery.
Check out our alternatives to Royal Mail UK shipping below. Or for more information about the Royal Mail strike, check out our Royal Mail strikes page along with common FAQs.
8 Royal Mail Delivery Alternatives
If you're looking for an alternative delivery service, whether you're shipping as a business or an individual, we have put together a list of 8 courier services shipping within the UK.
1. Yodel Direct
For price-conscious senders, Yodel Direct provides very budget-friendly service options. Yodel Direct delivers to every postcode in the UK mainland with full tracking included with every order. This is a drop off parcel service with thousands of Yodel Direct drop off points, and you can send parcels weighing up to 10kg. Deliveries are generally made between 8:00 - 18:00.
2. Fedex Express
Fedex Express services are very reliable when it comes to operating without delay. Fedex Express offers economy and express deliveries throughout the UK and abroad for international deliveries. Delivering approximately 3.1 million parcels every day, Fedex Express is a reliable courier service for personal and business users alike.
3. DHL
While some carrier networks can become overloaded in the wake of the strikes, DHL remained fully operational. As one of the most well known courier brands across the globe, DHL is a reliable delivery service to get your parcel to where it needs to be. You can book a DHL service to collect a parcel from your doorstep. Or use DHL drop off services with over 3,500 DHL drop off ServicePoints across the UK.
DHL prices start from £7.25 excluding VAT for drop off services, and from £8.11 excluding VAT for DHL collection.
4. UPS
UPS services operated consistently and without delays during Royal Mail's Christmas strikes. UPS is the world's largest parcel delivery company, delivering more than 15 million parcels a day around the world. UPS offers UPS Access Points, which are convenient locations for dropping off your parcel locally, with UPS collection services also available to pick up your parcel directly from your doorstep.
UPS prices start from £6.19 excluding VAT for drop off services, and from £12.45 excluding VAT for UPS collection.
5. Evri
The trusted courier is another great option for parcel delivery that is budget-friendly. Evri currently offers three options for delivering your parcels. Evri collection can pick up parcels directly from your home or office and deliver them door to door.
Evri Drop Off allows you to drop your package at your local Evri Parcelshop, with over 7,000 locations across the UK and an option to print labels in store. Evri Postable allows you to quickly and easily send a range of items that fit through a letterbox, including clothes, books, small accessories, toys, and many more.
6. InPost
Known for its convenience and affordability, InPost's locker service is a favourite among UK shippers. InPost is a 24/7 fully automated, parcel locker service with over 4,000 locations across the UK. InPost allows you to drop off your gifts safely and securely in a pre-booked locker which will then be collected by InPost couriers and delivered to its destination.
InPost prices start from £3.03 excluding VAT.
7. DPD
DPD saw a huge increase in demand during Royal Mail strikes, likely as they are trusted to deliver parcels nationwide. DPD offers parcel drop off services throughout the UK as well as around the world. Use DPD next day services to allow for flexible delivery options.
DPD prices start from £7.45 excluding VAT.
8. DX
If you'd like to ship with DX, use one of the courier's collection services - DX48 and DX24 are perfect for those looking for quicker delivery options. And you can keep up to date with your DX delivery by tracking your parcel for free with Parcel2Go.
DX prices start from £7.99 excluding VAT.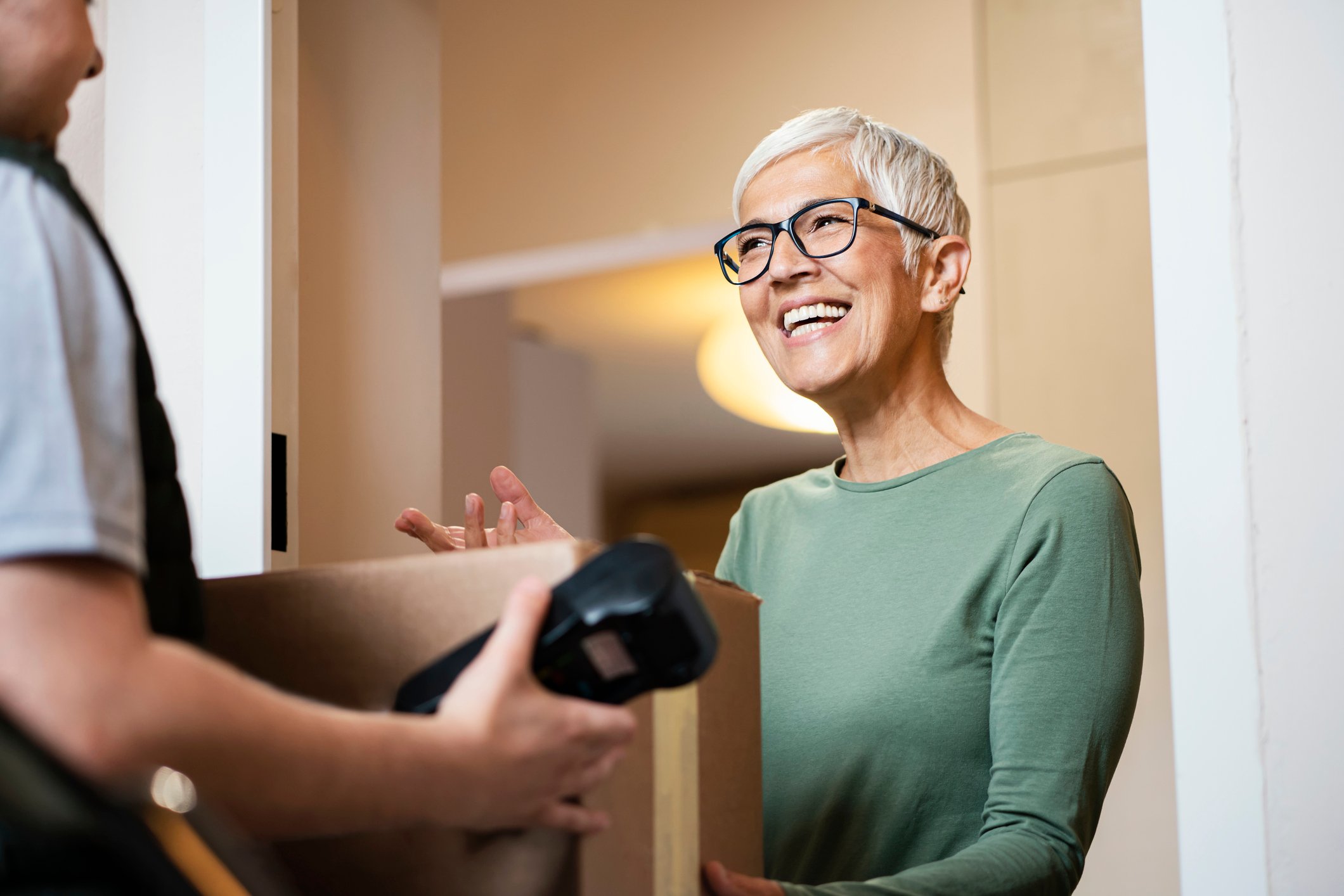 Parcel2Go, the UK's largest courier comparison site, is an easy way for you to compare prices and find the cheapest parcel delivery for your gifts and business shipping this Christmas.
With postage rates starting from £2.15 excluding VAT, get a quote to see your options and how much you could save.