Loads more options...
About Parcel2Go.com
Parcel Delivery Tools
Choose Your Country
UPS Access Point™
Price From:
£5.69 exc VAT

This service uses UPS Standard service. The service allows you to drop your parcel in to one of their many outlets saving you having to wait in for the driver to collect. Delivery will be made within 1-2 working days.

If your parcel is dropped off at your local Access Point before 12 noon it will have a greater chance of next day delivery.

Collection and delivery are not guaranteed but currently enjoy a very high success rate.

Please also note that any under-declaration of your parcels weight or size could also result in additional surcharges
Buy This Service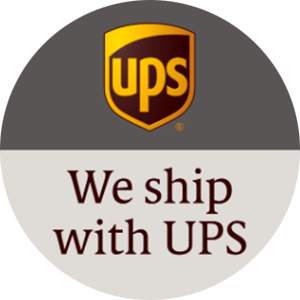 UPS are one of the most instantly recognisable parcel couriers with their brown vans and uniforms, as well as this they are one of the leading parcel couriers in the world with distribution centres throughout the world making them a premier choice.
UPS is building a network of locations across the UK.
UPS Access Point
delivery allows customers to select any one of their convenient locations for package drop off, of pre-labelled parcels. Each location is hand-picked based on its location and layout, making the experience fast, friendly and efficient.
You will be able to drop your parcel off at one of the UPS Access Points seven days a week to make things all the more easier for you. We are able to collect parcels from our parcel drop off points the same day or following day, dependant on the time of drop off and will deliver your parcel within 1 working day, ensuring speedy shipping. You will then be able to track your delivery with our online parcel tracking service, and we offer compensation cover for extra peace of mind.


Compensation cover available up to £2,500


A maximum of 30 parcels per order
20kg maximum parcel weight
80cm maximum parcel length
Powis
Great reliable service
Very easy to do, got my label packed up the goods and dropped it at the access point which was a shop not far from me. Got full tracking information and all went very smoothly from start to finish. Will be using again.
---
I found the pricing good collection and deliver very good also being able to fully track the parcel from collection to delivery very good highly recommend this company
---
Fantastic value for money, used about 6 or 7 times now, drop the parcel in at your local shop and it's arrived by midday the next day more often than not. And for the price it really is spot on!
---