Loads more options...
About Parcel2Go.com
Parcel Delivery Tools
Choose Your Country
Hermes ParcelShop
Price From:
£1.99 exc VAT

The myHermes Parcelshop service allows you to drop off your parcel at one of their many outlets hence saving you having to wait in for the driver to collect! Your parcel will be delivered within 2-5 working days, after the parcel is collected from the Hermes store. Collection of the parcel from the Hermes store usually occurs within 1 working day. Whilst every effort will be made to do this collection and delivery cannot be guaranteed.

Delivery will be made anytime between 8am & 8pm.

Buy This Service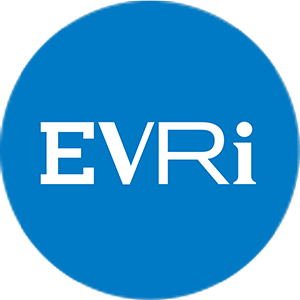 As one of the UK's most reliable courier services, at myHermes we will put the utmost of care into delivering your parcel right from the word go, and now thanks to our parcel drop off service you can get your parcel sent off much faster. We have myHermes Parcel Shops throughout the UK, so you should always be within reach of one. You can find your nearest my Hermes parcel shop by checking via the Parcel2Go website now.
You will be able to drop your parcel off at one of our connected Parcel Shops seven days a week to make things all the more easier for you. We are able to collect parcels from our
parcel drop off points for myHermes couriers
the following day and will deliver your parcel within two working days, ensuring speedy shipping. You will then be able to track your delivery with our online parcel tracking service, and we offer compensation cover for extra peace of mind.
This service is a non-guaranteed signature service. Tracking will be available throughout the delivery of the parcel and conform to eBay Buyer Protection Rules.
To find out more, don't hesitate to contact a member of staff now.
Please note that there is zero included compensation cover on this service but we will refund your carriage in the event of loss or damage provided you can demonstrate that the parcel was adequately packaged. You can, of course, opt to buy cover up to £1000 during the order process.


15 kg maximum weight
1.2 metres maximum dimension
Take the 2 shortest sides (in cm), add them together then multiply by 2.
Take this total and add the longest side.
The grand total must be less than 225cm e.g. a parcel measuring 30 * 40 * 50 would be ((30 + 40) * 2) = 140 plus 50 = 190cm
Ford
Quick pick up quick delivery
Very good service will recommend to others
---
Put into system on Sunday, arrived Tuesday. Couldnt be better
---
Great service, easy to use and a great price.
---