Loads more options...
About Parcel2Go.com
Parcel Delivery Tools
Choose Your Country
DPD Classic European
Price From:
£11.87 exc VAT
Delivery service by DPD Europe. 3-5 working day economy delivery throughout worldwide destinations (Please note that some destinations produce slightly longer transit times).
Collections are between 9am – 5.30pm. Collection and Delivery are not guaranteed but currently enjoy a very high success rate.
Buy This Service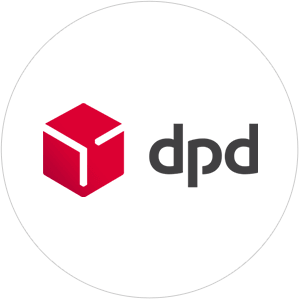 Do you find yourself having to send a lot of parcels? Maybe you have your own business, you sell online, or you have to send gifts to relatives who live overseas? Whatever your reason for sending parcels, you'll want to make sure that they arrive at their destination quickly and securely.
Parcel2Go is partnered with courier firms such as DPD, which is renowned for its outstanding customer service when it comes to parcel delivery. DPD Europe offers great value deals on parcel shipping and a high-quality service, whether you're sending parcels for business purposes or to residential addresses.
DPD couriers understand that you may be anxious when sending valuable parcels. That's why DPD customers benefit from £20.00 compensation cover for loss and damage, giving you the ultimate peace of mind. If you're sending a valuable item through the post, there's also additional compensation cover available up to the value of £500. Parcels sent with DPD must be 30kg maximum in weight and 1.75m maximum in length.
As if that wasn't enough, there are plenty of additional benefits when you use DPD:
DPD is a subsidiary company of Geopost, one of the largest European delivery firms, so sending parcels internationally is not a problem.
Using up to eight times less co2 emissions than air, it's a greener way to send parcels abroad.
With a closed network DPD to DPD collection to delivery, customers benefit from much higher security when sending parcels, which is ideal to ensure parcels are delivered securely.
Parcel2Go.com has a useful parcel tracking tool, so you can trace your DPD delivery at each stage of the process.
Parcel sending is fast thanks to the large fleet of 26,000 DPD vehicles across Europe and 800 depots in 31 European countries.
We send a 1-hour collection time slot text to the customer on the morning of collection.
We also offer a 1-hour delivery time slot text in a number of countries on the morning of the delivery.
Take advantage of our great benefits when sending parcels today.
30 kg maximum parcel weight
1.75 m maximum parcel length
Comerford
Efficient and effective
Good price and prompt effective service, thank you
---