Send a parcel to Greenlandfrom only £8.82
Collection and drop-off service available
Get parcel cover worth up to £50 included
Protect your parcel up to £5000 with extra cover
Send up to 70kg on selected services
Greenland
Don't let the name fool you — Greenland isn't as green as it sounds, since 80% of its land is covered in ice. Even so, an extensive history of association with Europe has kept Greenland afloat economically, with a prime location to ship its primary export — fish — to both Europe and North America. In return, shipping to Greenland is always in fairly high demand.
Parcel delivery to Greenland is easy with Parcel2Go. We work with some of the world's leading international courier services — including DPD, Parcelforce and UPS — to negotiate top-quality service without the hefty price tag. That means that with Parcel2Go, your parcels get from A to B in no time, and at the lowest price. Get a quote today.
Get a Quote
Send a Cheap Parcel to Greenland
Our top cheapest prices to Greenland
Express (1-3 Day Delivery)

FedEx International Priority® DropOff
Drop off your parcel
anytime today
Economy (3+ Day Delivery)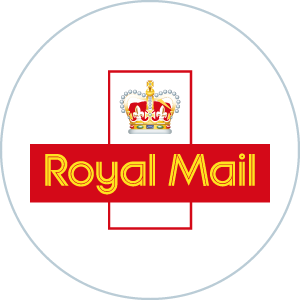 Royal Mail International Tracked
Drop off your parcel
anytime today
Buy This Service
What else do you need to know...
Do I need to deal with customs when sending from the UK to Greenland?
Items sent from the UK to Greenland will need to go through international customs to safely get into the country, but posting to Greenland isn't as complicated as it sounds. When you book an international delivery with us, we'll send you the proper declaration forms you need to get your parcel from A to B without any problems.
How much does it cost to send a parcel from the UK to Greenland?
When you book through Parcel2Go, you can get postage to Greenland for as little as £8.82. Plus, we have the widest range of couriers available of any UK comparison sites, ensuring you get the best available deal without having to shop around. That means more cheap parcels for you without any added fuss.
How should I address my parcel for delivery to Greenland?
Greenland is actually a territory of Denmark, which means addressing a parcel there isn't quite as simple as writing "GREENLAND" at the bottom of the address. Instead, you'll need to address it to "DENMARK" and add the ISO Alpha 3 code for Greenland ("GRL") onto the postcode.
Sound confusing? Don't worry — the Universal Postal Union have commissioned a useful addressing guide for you to refer to.
What items can I send?
The following items are prohibited for import into Greenland:
Weapons, explosives and ammunition

Pornographic materials

Pets and animals

Counterfeit money

Illegal drugs
For further information, get in touch with HM Revenue and Customs. You should also refer to our prohibited items list for goods not fit for handling by our couriers.
Always Cheaper than the Royal Mail
| Weight | Royal Mail | Parcel2Go |
| --- | --- | --- |
| 1kg | £17.60 | £12.06 |
| 2kg | £20.15 | £13.46 |
* for parcels under the value of £25