Send a parcel to the Cook Islands from only £24.10
Collection and drop-off service available
Get parcel cover worth up to £50 included
Protect your parcel up to £5000 with extra cover
Send up to 70kg on selected services
The Cook Islands
On the hunt for a low-cost, safe way to send a parcel to the Cook Islands? We've got the solution!
With Parcel2Go, you're guaranteed stress-free delivery of your items to their intended recipient. We only work with the most experienced international delivery service providers, such as TNT, UPS and Parcelforce, to make sure your items are protected and delivered at speed.
Postage to the Cook Islands means dealing with Customs regulations. Don't worry, we're here to give you a hand with the paperwork. We'll give you the latest advice on what items you're permitted to send, and help you with any paperwork you'll need to fill.
Before you book through Parcel2Go, make sure that there aren't national holidays or non-working days (Saturday and Sunday) on your intended delivery date that could affect your delivery estimate.
Get our best prices for booking a courier to the Cook Islands by clicking the quick quote button below, or read on for more information that will help you in your decision.
Get a Quote
Our top cheapest prices to Cook Islands
Express (1-3 Day Delivery)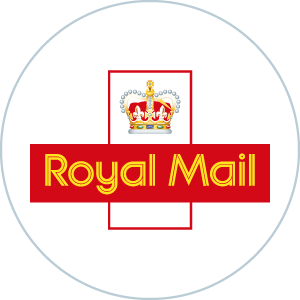 Royal Mail International Tracked & Signed
Drop off your parcel
anytime today
Economy (3+ Day Delivery)

DPD Air Classic
Collection tomorrow
if you book in the next
8 hours
Super Economy (4+ Day Delivery)

Landmark Drop Shop
Drop off your parcel
anytime today
What else do you need to know...
Do I need to deal with customs when sending from the UK to the Cook Islands?
You'll need to attach a customs declaration form to your parcel before posting to the Cook Islands, but not to worry, because we'll make it easy. Once you've booked your order with us, we'll send you the forms you need along with your label, taking the pressure off you.
How much does it cost to send a parcel from the UK to the Cook Islands?
Shipping to the Cook Islands costs as little as £24.10 when you book your delivery through Parcel2Go. That's because we negotiate with all of our couriers to get better prices for our customers than anyone else.
How should I address my parcel for delivery to the Cook Islands?
You can find examples of how to address a parcel to the Cook Islands and a list of the islands by referring to this addressing guide put together by the Universal Postal Union.
What items can I send?
The following items aren't permitted to be imported into the Cook Islands for various legal reasons:
Fruit and meat
Livestock
Narcotics
Fireworks and firearms
Gunpowder and ammunition
You can contact HM Revenue and Customs for more information, and refer to our prohibited items page for a list of goods that aren't permitted to be handled by our couriers.