Send a parcel to Belizefrom only £21.70
Collection and drop-off service available
Get parcel cover worth up to £50 included
Protect your parcel up to £5000 with extra cover
Send up to 70kg on selected services
Belize
Looking to send a parcel to Belize? At Parcel2Go, we connect you with leading courier partners including DPD, UPS and TTNTto organise quick and efficient delivery for an unbeatable price.
We're the leading choice for parcel deliveries that are safe and secure, and we take all the stress out of booking a courier to Belize. Don't worry about delays - we'll help you get set up so there's less chance of a hold up.
As with all deliveries abroad, you'll need to make sure your delivery won't coincide with national holidays and non-working days (Saturday and Sunday). You'll also need to check you meet Belize's Customs requirements. These factors might cause your parcel to get held up during its delivery, so it's best to check before you book.
Try our services now for brilliant value-for-money prices, with impeccable service as standard. Read further down the page for more on our pricing for postage to Belize, potential considerations to make and delivery timings. Click below for an instant quote!
Get a Quote
Our top cheapest prices to Belize
Express (1-3 Day Delivery)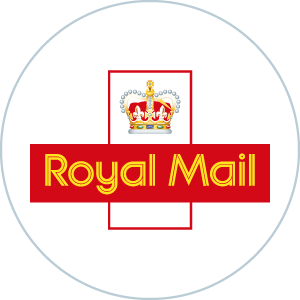 Royal Mail International Tracked & Signed
Drop off your parcel
anytime today
Economy (3+ Day Delivery)

FedEx International Economy® DropOff
Drop off your parcel
anytime today
What else do you need to know...
Do I need to deal with customs when sending from the UK to Belize?
Though you will need to carry out all the necessary customs duties when posting to Belize, it needn't be stressful. In fact, when you book an order with us, we'll make sure you have all the documentation by sending it over to you with your label, so you can be sure you're parcel will get to its destination without a hitch.
How much does it cost to send a parcel from the UK to Belize?
It only costs £21.70 for postage to Belize when you book through Parcel2Go. We're able to get the lowest available prices for our customers because we negotiate with our couriers to ensure that whether it's within the UK, Europe, or anywhere in the world, you'll always get the best price with us.
How should I address my parcel for delivery to Belize?
The address format for Belize is fairly minimal, and doesn't even use a postcode. That being said, the Universal Postal Union have put together a useful example for you in case you need a reference point.
What items can I send?
The three types of items outlined as illegal for import by Belize's customs office are:
Narcotics and illegal drugs

Firearms without an accompanying permit

Pornographic material
However, there's no guarantee that Belize doesn't prohibited any other items as well, so familiarise yourself with our prohibited items list and contact HM Revenue and Customs to ensure that your item is permitted for postage before you send it.