Send a parcel to Andorra from only £12.25
Collection and drop-off service available
Get parcel cover worth up to £50 included
Protect your parcel up to £5000 with extra cover
Send up to 70kg on selected services
Andorra
To send a parcel to Andorra is simply a breeze when you use Parcel2Go. Booking a courier to Andorra with our instant quote tool is quicker than saying "How much will it cost me?"
With our years of delivering parcels to all the corners of the globe and our trusted relationships with international courier services such as Parcelforce, DPD and UPS, we'll get your parcel sorted in no time at all.
It's important for all customers to be aware that national holidays and non-working days (Saturday and Sunday) might impact your package's estimated delivery time. We also recommend taking the important pre-delivery step of checking if your item will meet Customs requirements for Andorra before booking.
We're dedicated to giving our customers the lowest prices and the best information for postage to Andorra. That's why we've got all you need to know before you book laid out on this page.
Keep scrolling to find out more, or book your delivery now by clicking the instant quote button below.
Get a Quote
Send a Cheap Parcel to Andorra
Our top cheapest prices to Andorra
Express (1-3 Day Delivery)

UPS Access Point™
Drop off your parcel
anytime today
Economy (3+ Day Delivery)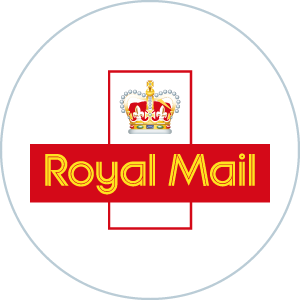 Royal Mail International Tracked
Drop off your parcel
anytime today
What else do you need to know...
Do I need to deal with customs when sending from the UK to Andorra?
Although Andorra is a part of Europe and uses the Euro as its currency, it's not an official member of the European Union, which means that parcels from the UK will be treated as international. That means that you'll need to fill out all the appropriate customs documentation if you want to send goods to Andorra.
No need to panic, though. When you book through Parcel2Go, we'll send you everything you need to ensure that your parcel gets to where it needs to go without encountering any problems along the way.
How much does it cost to send a parcel from the UK to Andorra?
With Parcel2Go, postage to Andorra starts at prices as low as £12.25. That's because we work alongside our couriers to get cheap parcels with great service, passing on the savings to our customers. Plus, our Lowest Price Guarantee means that we'll match any prices you find that are lower than ours, meaning posting to Andorra is always cheapest with us!
How should I address my parcel for delivery to Andorra?
Because Andorra is caught between France and Spain and doesn't have a post office of its own, post is managed by both French and Spanish authorities. That means that dependent on the region of Andorra, you might need to adjust your address label slightly to make sure the handler understands it.
Luckily, the Universal Postal Union have created this handy guide for anyone feeling perplexed.
What items can I send?
There's no published list online that specifies what goods you can and can't send to Andorra. As a general rule, avoid sending meat, plant products, and — obviously — any illegal substances.
To check the legislation around a specific item, you can contact the Andorran Customs authority, or consult with HM Revenue and Customs. For a better idea of items generally banned in the post, check out our useful prohibited items list.
Always Cheaper than the Royal Mail
| Weight | Royal Mail | Parcel2Go |
| --- | --- | --- |
| 1kg | £12.65 | £12.25 |
| 2kg | £14.70 | £14.50 |
* for parcels under the value of £25