#1
The UK's top curated online marketplace. All Partners are handpicked and high quality… so you'll be in good company!
All sellers are handpicked and high quality... so you'll be in good company!
39,000,000
Unique visitors to the website a year.
£1,000,000
Is what notonthehighstreet most successful partners earn a year.
5,000 +
Partners feature and sell their goods on NOTHS.
About
Notonthehighstreet is a unique, curated marketplace; home to 5,000 of the UK's best small creative businesses - referred to as its Partners - up and down the country. Partners who in workshops and home studios, are busy carving, baking, sourcing and making unique homeware and thoughtful gifts for over 3 million customers.
Founded in 2006 by Holly Tucker MBE and Sophie Cornish MBE, notonthehighstreet is a well loved and trusted brand shining a spotlight on small businesses through its innovative marketing campaigns and ever-evolving tech and data platform.
By the end of FY20, over 220 of its Partners have each made sales of over £1million with the platform, and more than £1billion of sales have been generated since the company launched.
What sets notonthehighstreet apart from other marketplaces
Carefully Curated
Notonthehighstreet hand-selects every one of its partners and looks for quality – they're looking for unique ideas, thoughtful execution and a certain impossible-to-describe sparkle.
Proud of Small
Its partners hand-make or source their products on a small scale. And when offering customisation, it's about so much more than printing names en-masse. Customers work together with notonthehighstreet partners to create bespoke, thoughtful items that are easy to love.
They Stand for Something
Notonthehighstreet champions creative entrepreneurs nationwide and does everything in its power to help customers discover them.
Want to Become a Notonthehighstreet Partner?
If you've got a passion for making or sourcing the most thoughtful and unique finds, take a look at their introductory pack with more information on becoming a Partner here.

Find out more about the application process here and take a look at their FAQs here.
Top tips before you apply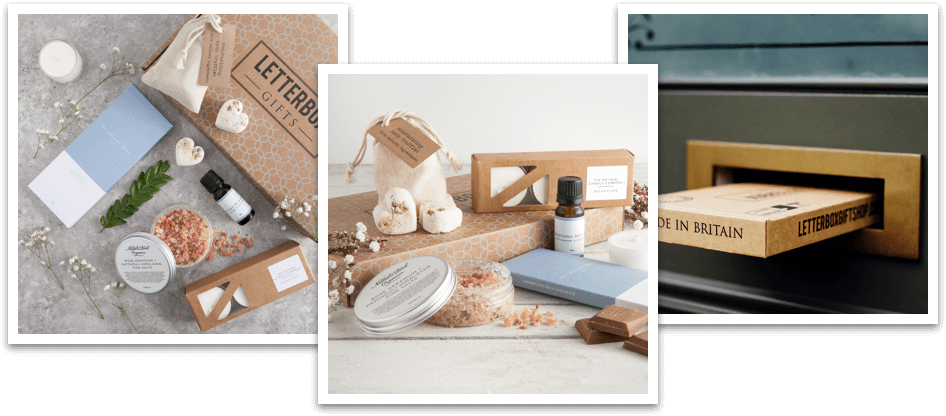 Notonthehighstreet.com list...
...everything 'from jewellery and clothing to homeware, experience days and more.' They're openminded about unique product offerings of all types and are constantly looking to further diversify their product mix, meaning you'll find an incredibly broad array of goods listed on their site. So, don't be put off if your product range is a bit niche. If you're an independent designer‐maker, designer‐manufacturer or a small boutique retailer with a vision, you could be just what notonthehighstreet are looking for!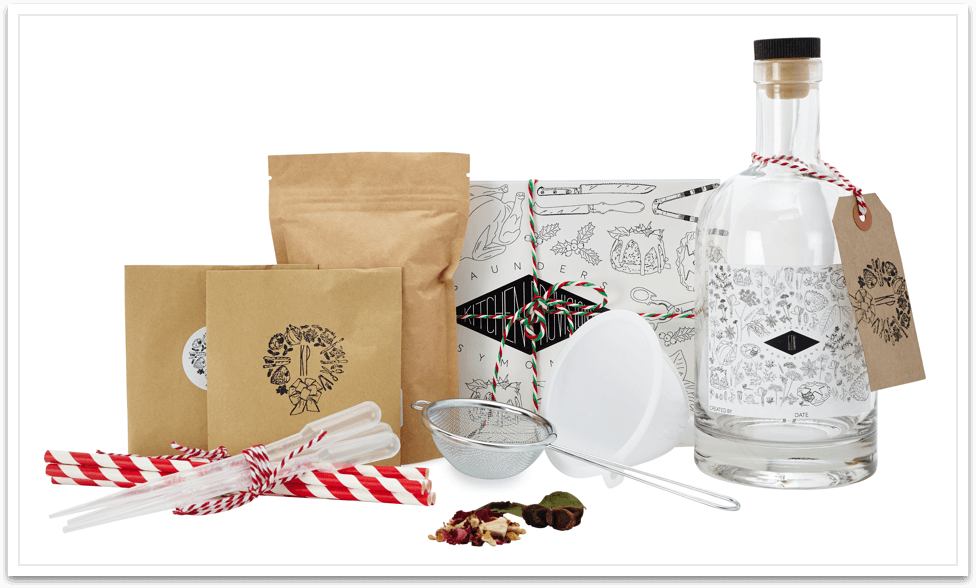 Product Pictures
A picture is worth a thousand words... and Not on the High Street's experts assert that they only work with businesses that 'knock their socks off.' That alone is a reason to ensure you include the highest quality snaps you can in your application. While most brands will have product images on their website already, it's worth evaluating their suitability before you apply.
A memorable product image that tells a story and gives an idea of the craft involved is sure to get you noticed by notonthehighstreet's experts. While professionally shot images aren't necessary, good quality pics are a must, so don't be afraid to spend some time getting your image proposition right! If necessary, be prepared to dust off your camera and get creative!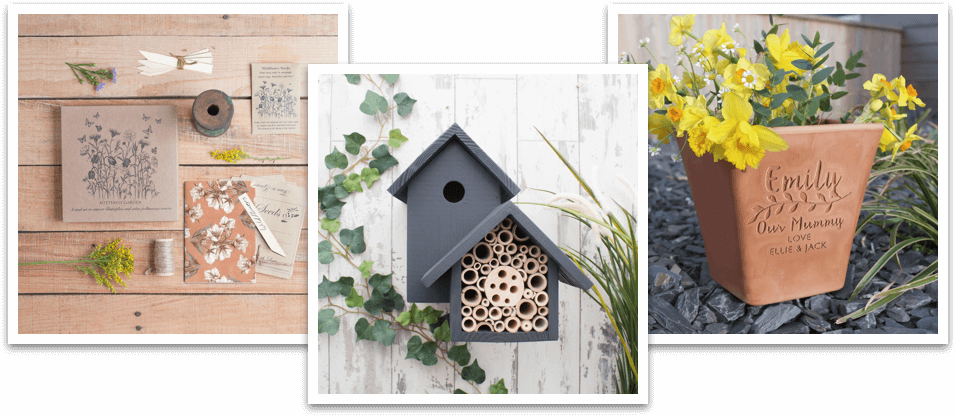 Learn from other sellers
It's a good idea to learn from other companies already on notonthehighstreet. Simply search for your niche or product category on site to get a real insight into the types of images, descriptions, style and feel they're looking for in new sellers. It's also a good way to assess whether your product images are up to scratch before applying.
Becoming a 'notonthehighstreet' partner
So, you want to showcase your talent and bring your creative works to a highly engaged and relevant audience? Follow our step by step guide and you'll be a top seller on NOTHS in no time!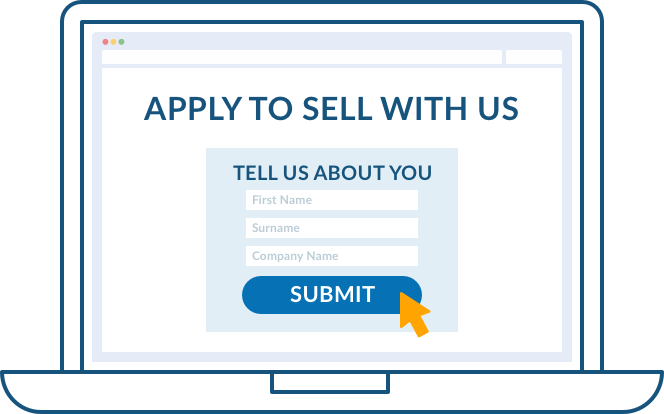 Step One
Your first port of call is to fill out notonthehighstreet's online application form. Along with general information on your company, its website and the type of products you offer, be prepared to describe your vision, process and product range in detail. Try and convey your brand's uniqueness as best you can, and offer some insight into why you do what you do.

Partnerships are currently only open to businesses with an address in the UK or Ireland. If you business doesn't have a website, you're asked to provide clear photographic representations of your product range via Flickr or another similar phot sharing application.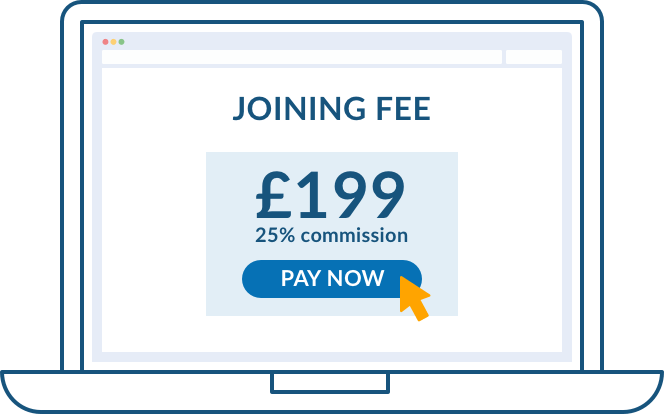 Step Two
Your products are great, your pics are glossy, your pitch is on point; you've been invited to join ' notonthehighstreet'... what now?

The next step is to pay a one‐off joining fee of £199. After payment, you have 3 months to get your listings live on‐site. Then, for every one of your products sold on the marketplace, notonthehighstreet take a 25% cut.

Although these costs may seem a little unusual, notonthehighstreet' cut covers the integration of your products into their marketing mix (including SEO and PR) and a range of business guidance and support services to help you succeed is also included. Plus, you're not charged to list new products like on other online marketplaces, so... swings and roundabouts!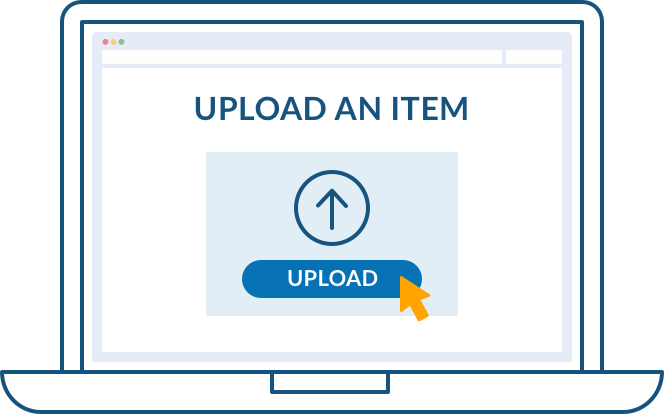 Step Three
Ok, so your products are ready to fly off the shelves. Now it's time to get your proposition ready to make an impact. The best way to 'set out your stall' and ensure you hit the ground running is to put time into your online listing and make your brand memorable to online shoppers.

Alongside quality product images, descriptions and vital information (think T&Cs, returns and delivery info) notonthehighstreet encourage companies to share their brand story, inspiration and ethos with browsers. Basically, information that makes your company unique and memorable.
Why Choose Parcel2Go to Send Your Notonthehighstreet Items?
The UK's #1 Comparison Site
Parcel2Go is the UK's Number One Comparison Site. With competitive rates and optional features, you can be sure that one of our couriers will be right for you. Our couriers include some of the biggest brands including Parcelforce, DPD, TNT and myHermes.
Competitive International Rates
Plenty of notonthehighstreet sellers ship their goods internationally, with thousands of products delivered each month outside the UK. Parcel2Go provide unbeatable international parcel delivery services.
Over 31,000 Drop Shops
With thousands of drop shops peppered throughout the UK, you're sure to find one near you.
24 hour Customer Service
We aim to give peace of mind to all our customers with round the clock customer support.
Getting a quote for your parcels is easy. Get a Quote below and enter the details of your parcel (its weight, height and length), click Quote & Book, and choose the courier quote that's right for you. Simple.
Get a Quote