With everyone getting ready for Black Friday, Cyber Monday is another reason why consumers love shopping this time of year. Each year shoppers seek out new opportunities to try and improve on their deals from previous years.
Imagine you urgently need a new laptop for work or your iPhone has been dropped one too many times, standing in a never-ending queue and braving all kinds of weather may seem like the end of the world. However, if you are one of those people that loves online shopping then you are in luck. Cyber Monday is the opposite of Black Friday meaning you are able to shop online and find the best deals from the comfort of your home.
Luckily for you, huge retailers are planning their best deals of the year to ensure you shop with them. Good things come to those who wait and this is exactly why you need to wait for Cyber Monday. Every year Cyber Monday presents us with the most unique and explosive deals of the year, so they are not to be missed!
At Parcel2Go, alongside getting the best deals on Cyber Monday, we want you to get the best deals on parcel delivery, click here to get the most affordable parcel delivery.
With Black Friday also on the horizon, why should you wait until Cyber Monday?


When is Cyber Monday?
Monday 2nd December 2019
Benefits of Waiting to Shop Until Cyber Monday
Not Having to Queue
With a rapid increase in online shopping, standing in queues is very unheard of now unless you are an individual who loves getting a new iPhone every time they release. A huge difference between Cyber Monday and Black Friday is that you are able to shop from the comfort of your home. With so many Cyber Monday sales and promotions, going to a shop to purchase your items may seem like a wasted trip.
Many Retailers Offer Free Shipping
With many retailers offering free shipping, there may seem like no need to physically go to the shop at all. You will be able to save money on petrol and most importantly, get your items delivered to your door free of charge. Free shipping is one of the reasons consumers love particular retailers and continue to buy with them all year round.
You Can Read Customer Reviews
Another reason why you should wait for Cyber Monday is that you are able to see customer reviews of products online. Customer reviews may sway your decision on a particular purchase, saving you time and money. Reviews can add significant value to your purchase and may even provide specific answers that you needed in order to make that purchase.
Large Retailers Often Sell the Same Stock
On Cyber Monday, large retailers often sell the same inventory and as we all know shopping online can be really quick, especially when comparing the price of an item. However, if you were to physically go to the shop and compare these prices manually, it would take you twice as long. Retailers tend to increase the amount of stock that is available online as this is to target a worldwide demographic.
Retailer-wide Discounts and Offers
As Cyber Monday is only online, you will only get offers online. A big advantage of Cyber Monday is that retailers will offer you a discount across multiple product categories so you can potentially get a bigger discount across a wide array of items.
However, watch out for the specific products that get marked down as you might be in for a huge steal.
Plan Your Cyber Monday
By planning this huge discounted day you will be able to stay in control. You will be able to decide what you need and how to get it. Like with everything, planning leads to success and with Cyber Monday, you don't want to miss out on anything.
Here are a few things to think about before you immerse yourself in Cyber Monday:
Outline what you need to buy

Pick your favourite retailers

Compare discounts prior to Cyber Monday if retailers have promoted them

Aim for smaller products and travel deals
What Should I Be Looking Out for On Cyber Monday?
With retailers throwing discounts and promotions at you from the start, it's hard to see what you should be keeping your eyes peeled for. Here at the main categories that get a lot of attention:
Technology
Cyber Monday is a great time for you to purchase that new smartphone that you've been wanting all year round for. This is the time to purchase the technical items you need. Whether you want a new iPhone or a new camera, don't miss out on Cyber Monday sales!
Holidays
One thing to note is that travel deals are often overlooked or forgotten about on Cyber Monday. Some of the best discounts may surprise you, so keep your eyes peeled to get the best holiday deals! Why not surprise your family with a holiday this year because let's face it, you deserve it.
Fashion and Jewellery
As you can imagine, fashion and jewellery is a popular category among consumers for Cyber Monday. Cyber Monday is a great time to indulge in some retail therapy and grab those pair of trainers you've been eyeing up for a while.
Toys and Games
Heavily discounted toys just before Christmas? With Christmas only a few weeks away, plan your gift-giving by getting your children the toys that they've been asking for all year. With retail giants Amazon and eBay offering the most exclusive offers on toys, it is going to be hard to resist!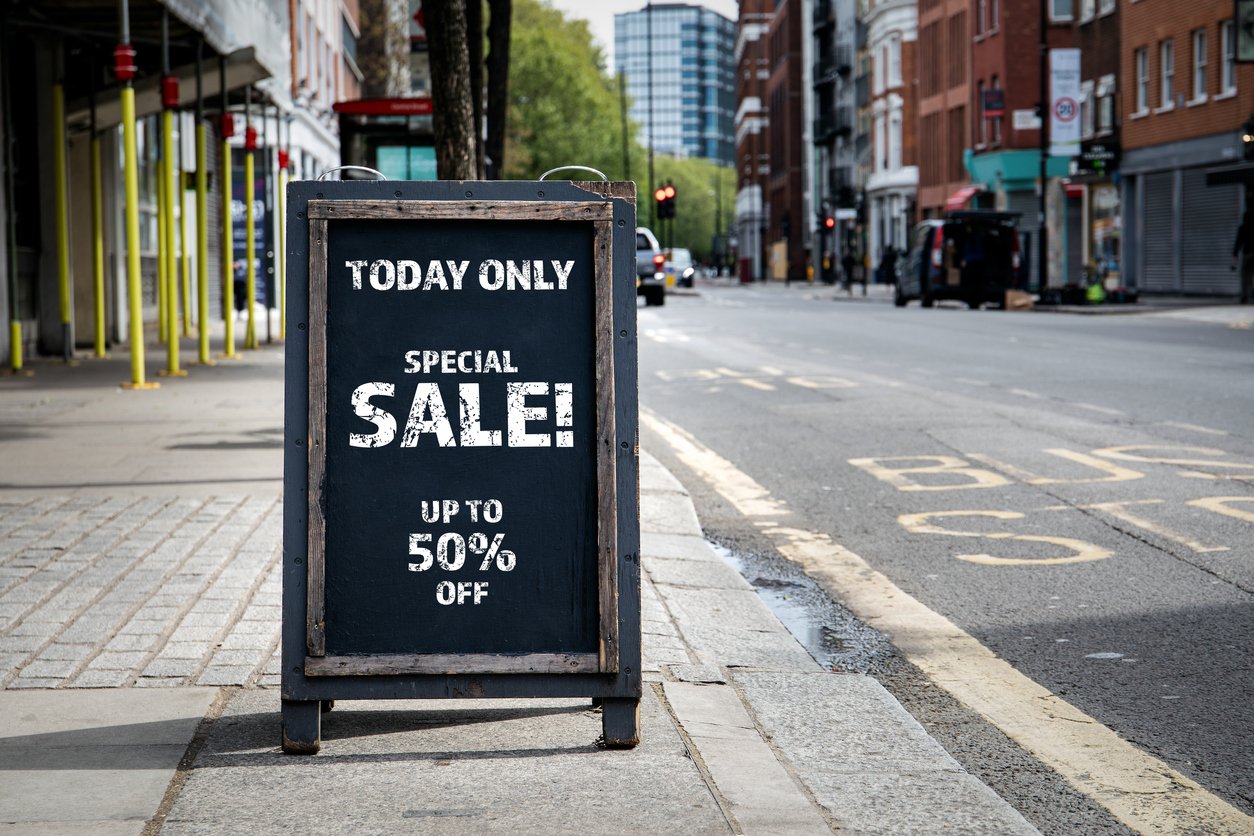 Conclusion
With Cyber Monday around the corner, this is your chance to get what you missed from Black Friday. Cyber Monday sales only occur once a year so don't miss your chance to get a heavily discounted holiday or that phone contract that you've been meaning to change. Remember, Cyber Monday means you can compare and view all online deals at the comfort of your home!
Here at Parcel2Go, we want you to get into the festivities early by indulging yourself in all of the Cyber Monday deals this year. However, if you are looking for the cheapest parcel delivery alongside your Cyber Monday deals, look no further, we've got you covered! Get a free quote today to see how much you could save.