This year Easter will fall on Sunday 4th April.
Even though Coronavirus restrictions are beginning to ease across the country, it may still be difficult to get together with loved ones, especially if they live abroad.
If you're spending Easter in different countries this year, why not make them smile by sending a parcel abroad? Shipping internationally is really simple, and now that the prohibited items list has changed to allow non-perishable food items, it's even easier to send them a special treat.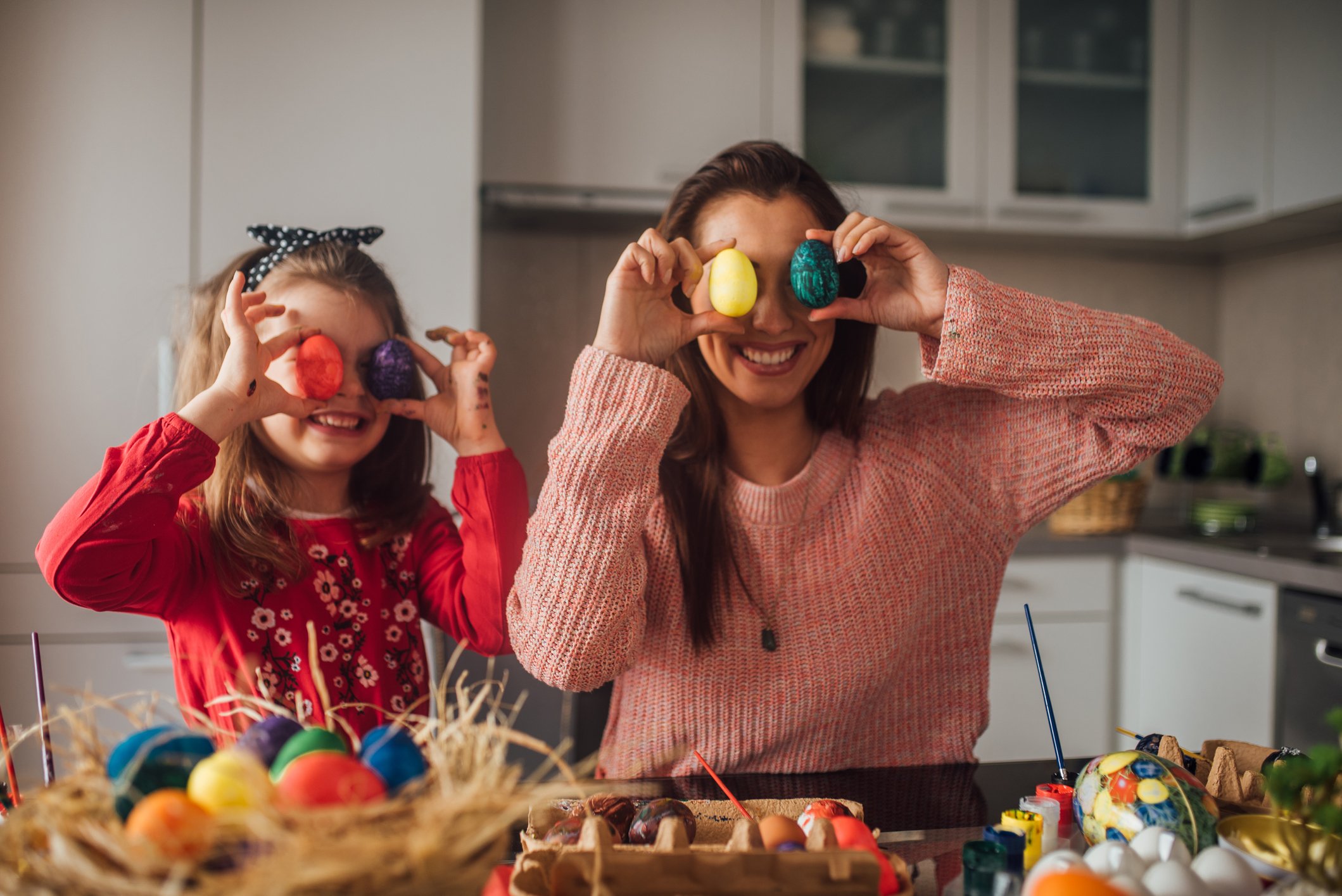 Make Them Smile by Sending an Easter Hamper
Of course, it's easy to buy Easter eggs online and arrange for shipping internationally, but creating your own Easter hamper can make it even more special.
Just find a wicker basket or a pretty box and then pack it full of special gifts to create an Easter treat that will mean so much.
Here are a few ideas of what to include:
Easter Eggs
The rules have changed recently to allow non-perishable food items to be sent internationally. As a general rule, if you want to send food items abroad, you'll need to make sure it has a shelf-life of more than 6 months from the date of shipping.
This means it's ok to buy Easter eggs from a shop and add them to your Easter hamper.
If you want to double-check the items you've bought to send to your loved ones will be acceptable, you can check the full details here.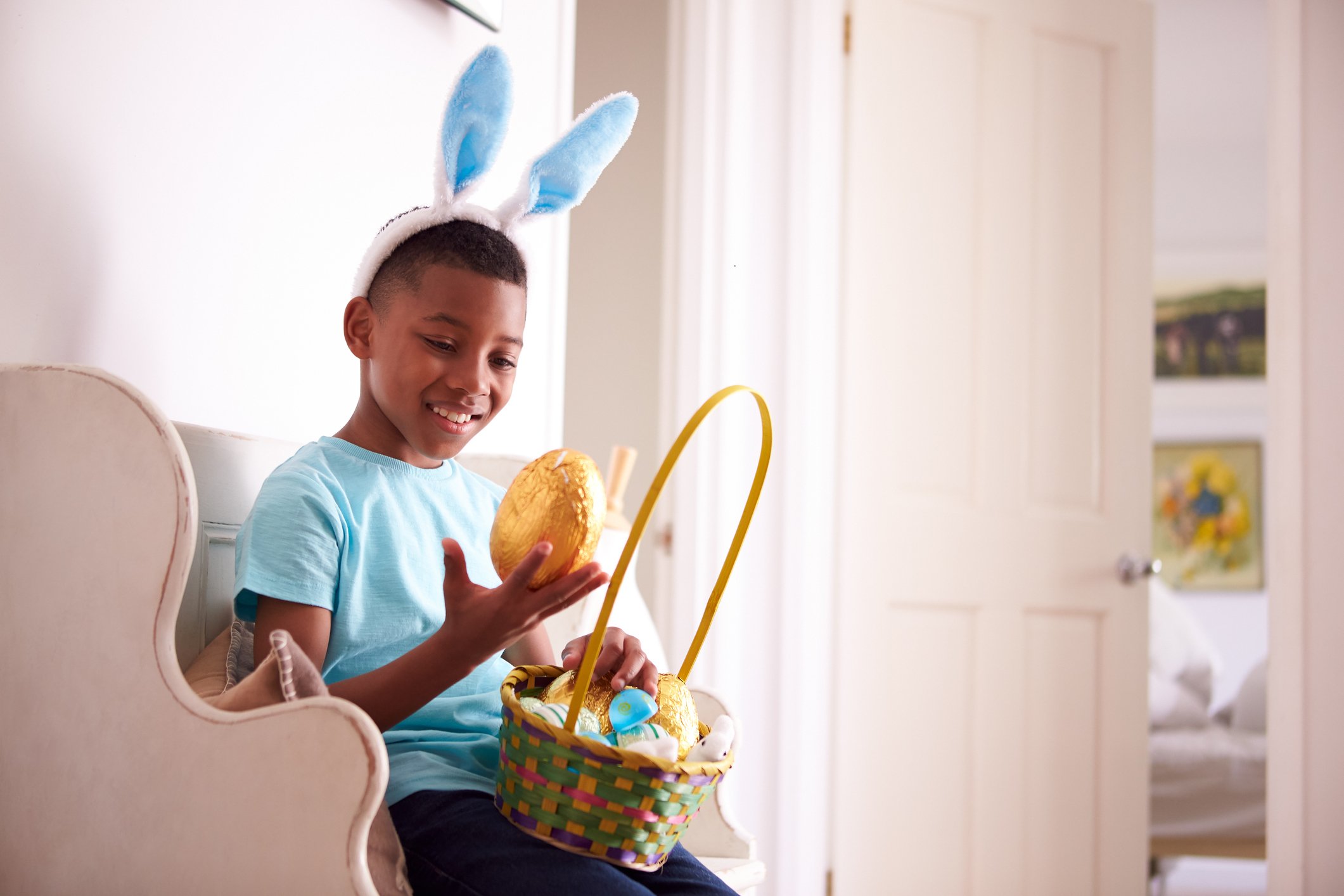 Easter Decorations
When it comes to Easter decorations, we love a fluffy yellow chick or two.
If you're sending a parcel for young children, why not include some Easter-themed craft sets or some wooden eggs that they can paint and decorate the home with?
We love this paint your own Easter egg craft set.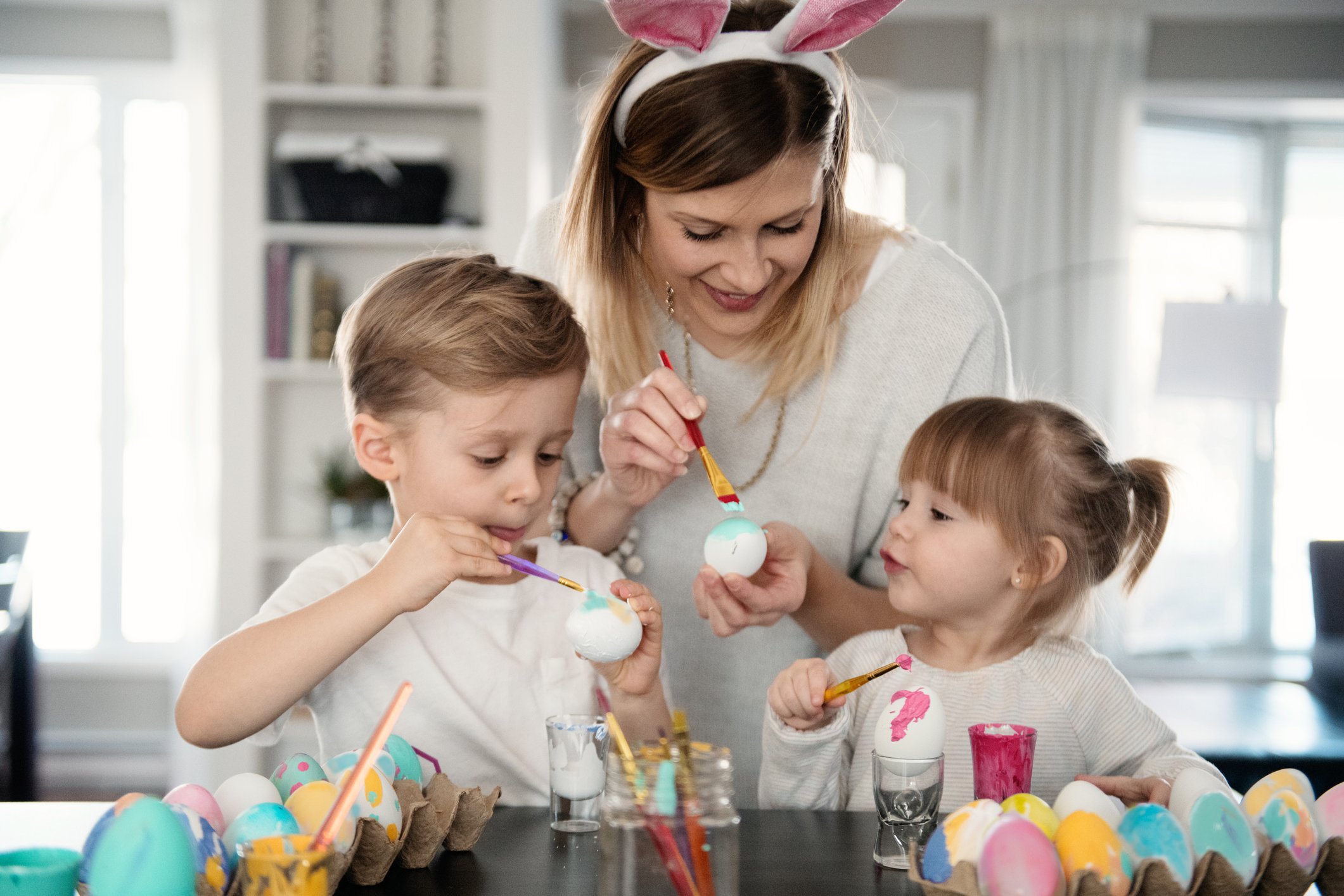 A Special Recipe
One of the best things about Easter is sharing special treats with loved ones.
Unfortunately, it's not possible to send home-baked goods when you're shipping internationally, but how about sending them the recipe instead?
You could add a cake tin and utensils to your hamper, or even include some of the ingredients if they are on the permitted list of items.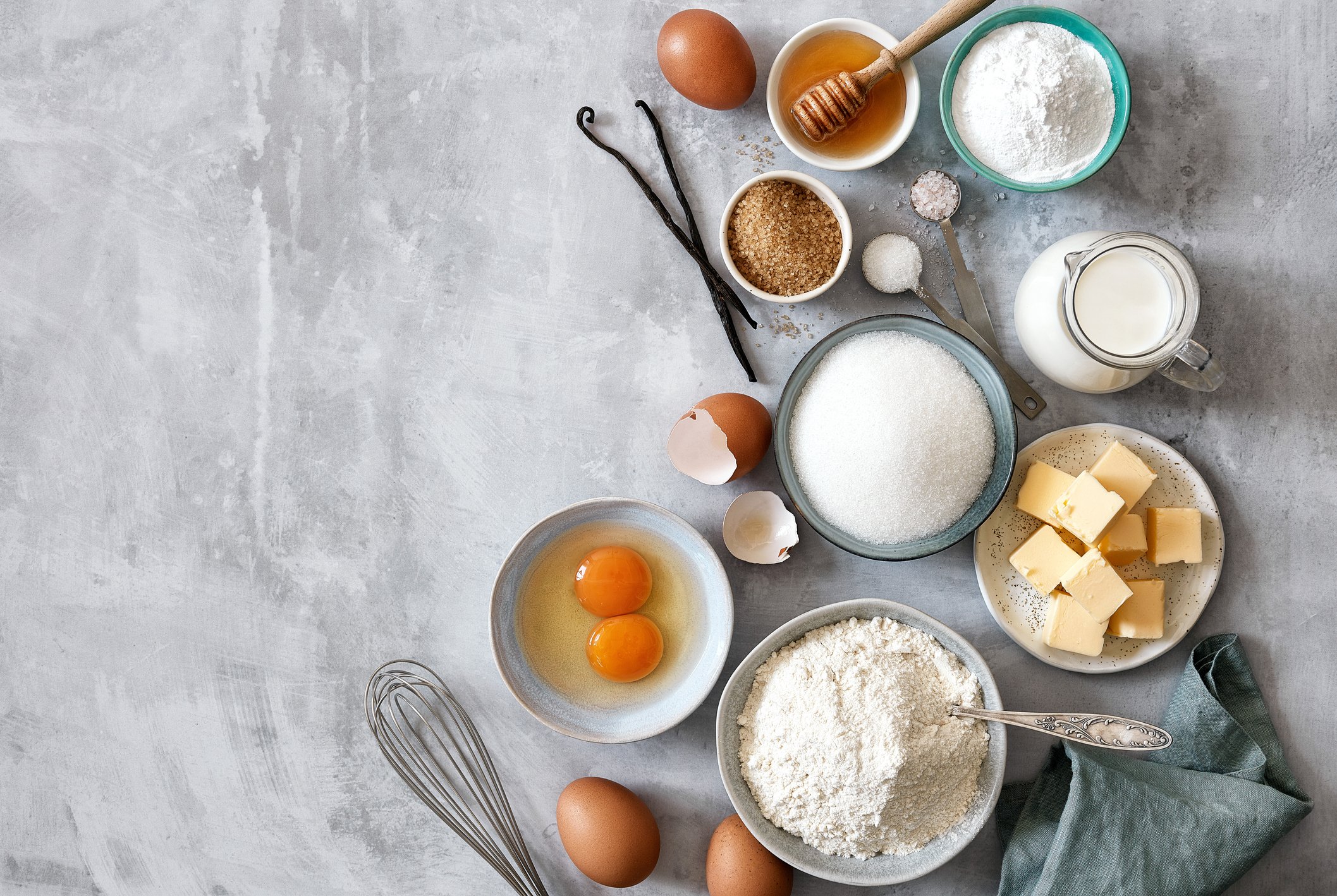 Baking Kits
You might not be able to include some fresh hot-cross buns in your hamper, but baking kits are a great alternative.
You can pick some up in your local supermarket or even order some online to add to your hamper.
This lovely Hot Cross Bunny Baking Kit has a shelf-life of 6 months includes everything they'll need to make some delicious Hot Cross Bunny Buns.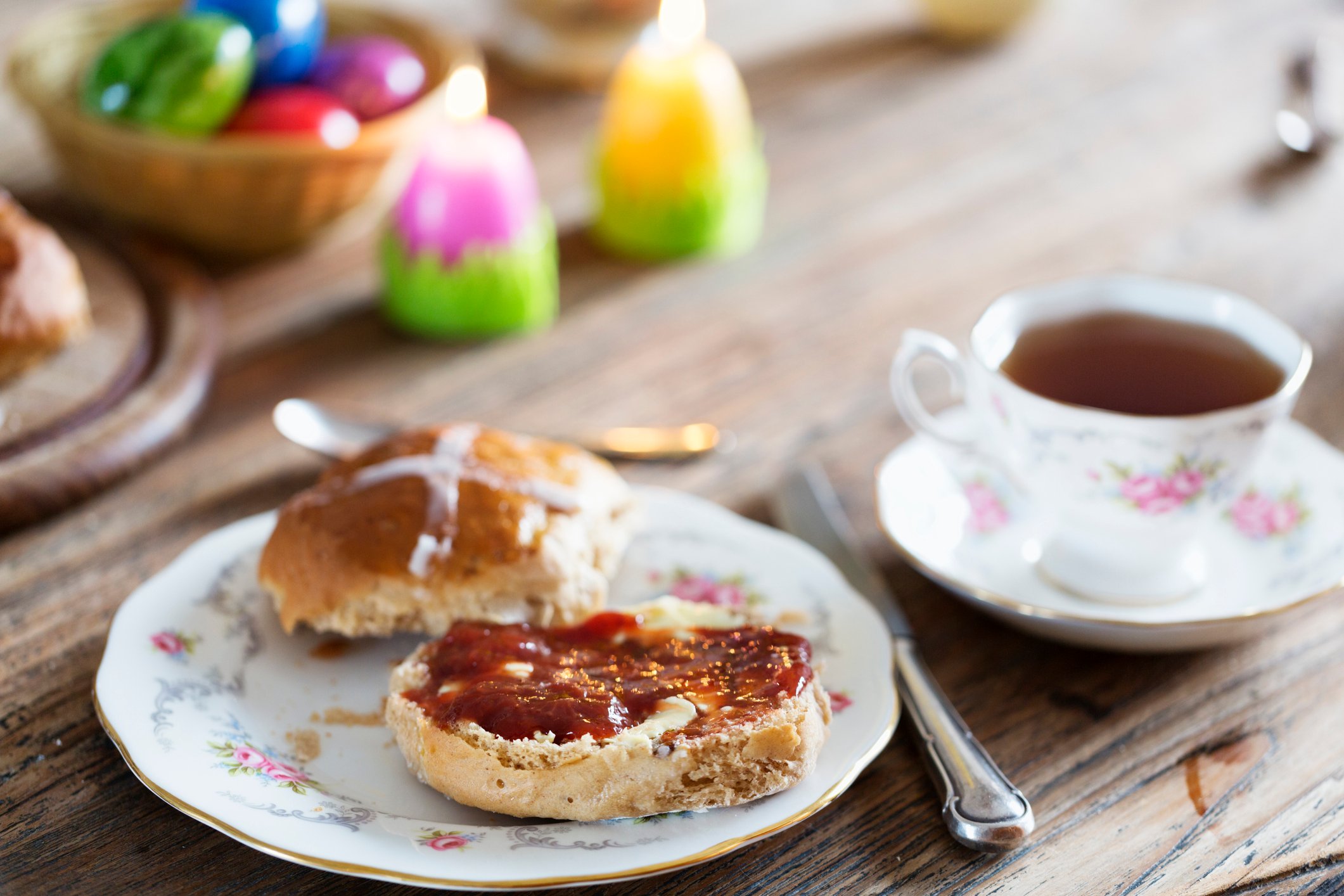 A Taste of Home
Just because you can't be together at Easter, it doesn't mean you can't give them a taste of home.
Make their Easter egg-stra (groan!) special by sending them some special treats that they can't get hold of where they're living.
Think things like Quality Street, Cadbury's chocolate, Percy Pig sweets, and maybe even some good old British tea!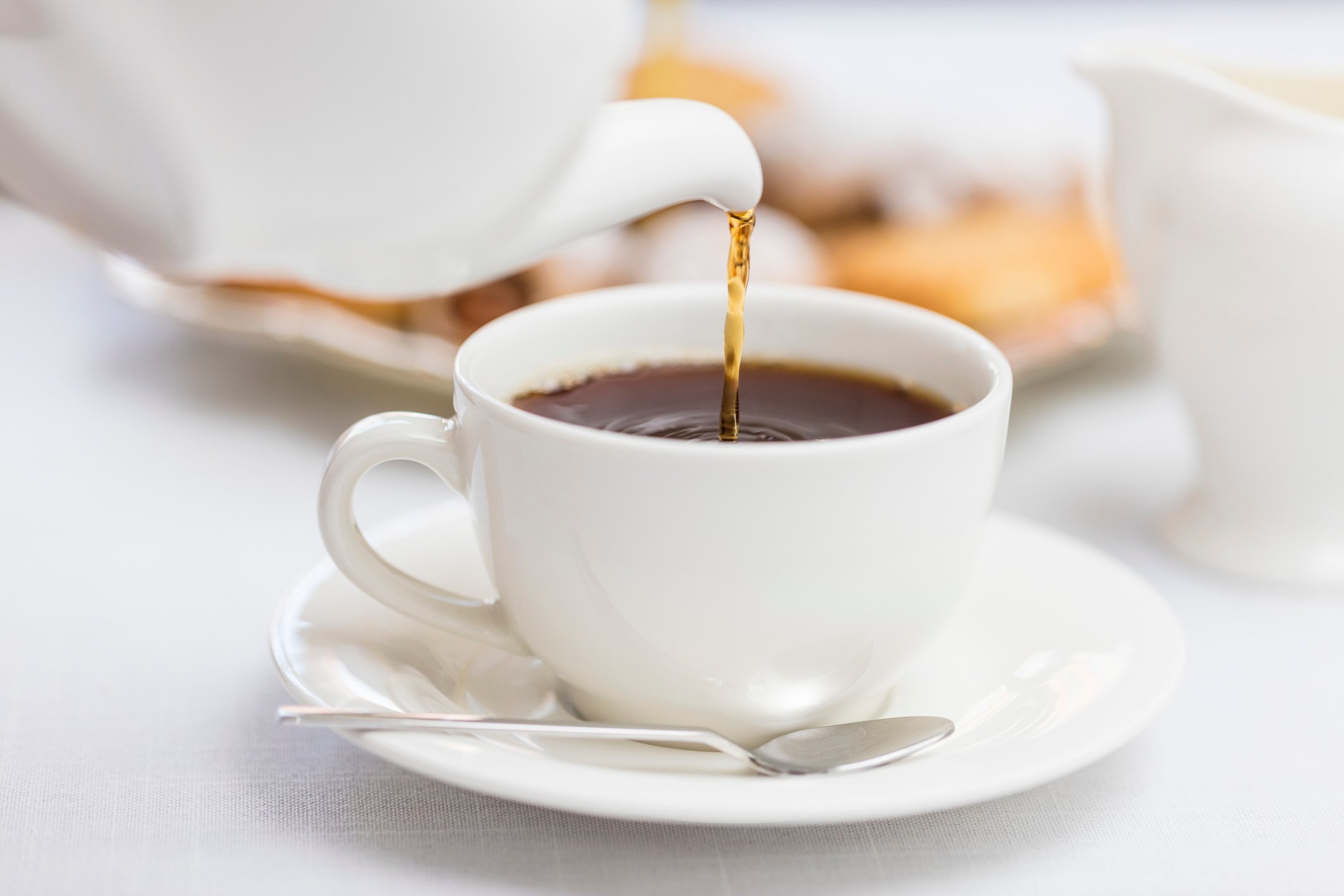 Shipping Internationally from UK
Now you've filled your hamper, you're ready to send internationally. Make sure you pack it well and have a look at our helpful guide to sending a parcel abroad for some top tips.
Once you're ready you can get a quote, then all you'll need to do is sit back and wait for your special Easter hamper to make their day.
Which Services Should I Use for Shipping Internationally?
In order for your non-perishable items to arrive in time for Easter, we suggest you use the following services:
DPD Drop Off Express is a fast, cost-effective way of sending parcels with a reliable international courier. Once you've booked you can drop off your parcel at a local drop shop for a DPD courier to come and collect.
Find out more information on DPD Drop Off Express.
DPD Air Express allows senders to ensure their parcels are prioritised for the fastest international delivery. Be aware, parcels being delivered to Finland, Denmark, Norway or Sweden will be delivered to the recipient's closest Parcel shop.
Find out more information on DPD Air Express.
As we cling back to the new normal, going the extra mile for our loved ones is crucial right now. Sending a little gift to let them know you're thinking about them can go a long way. Get a quote to see how much you could save on sending internationally today!