As consumer behaviour continues to evolve, businesses need to adapt to customer demand and look for ways to innovate effectively. One way that businesses can adapt is to use a parcel courier comparison app like Parcel2Go.
Our app gives businesses the tools to deliver the best possible experience to their customers. With the use of our in-app features, businesses can now manage their sold items effectively, tailor their preferences and send parcels with ease.
We've recently updated our app with new features that we know businesses will love. From an all-new booking journey to providing a wallet option for in-store label printing, there is now very little you can't do with our app that you can do on our website.
As businesses may still be confined to their homes, we're making parcel delivery easy by continuing to offer our collection services. With our collection services, there is no need to travel to your local drop-off point, you can have a courier collection a parcel from you safely with the correct COVID-19 cautions in place.
Quote, send and track a parcel with our collection services like never before.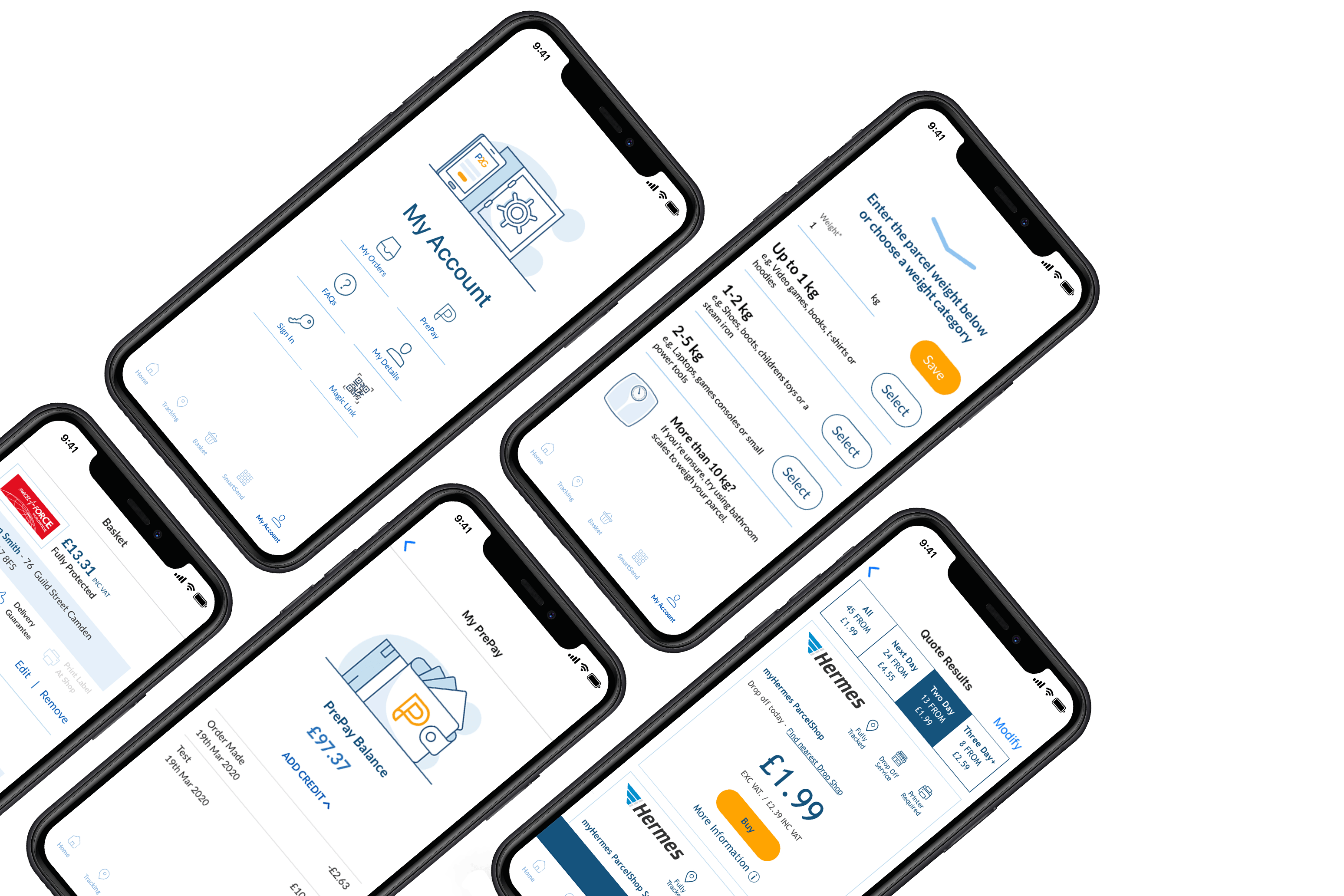 1) Unrivalled postage costs
When developing our new app, we set about the challenge with the understanding that businesses don't want to be overpaying for parcel delivery, which is why we keep our postage costs to a minimum. Whether you are looking for next day delivery, drop-off services or shipping in bulk for your online business, the Parcel2Go app has everything you need.
A common problem amongst businesses is they are inclined to use the Royal Mail as that is the traditional way of sending a parcel. However, with our quick quote tool on the app, businesses will be able to get cheaper prices than the Royal Mail with the tap of a screen.
If your business tends to have a busy schedule, you may need to drop multiple parcels off at a local drop off, or if your business is based at home, you can have parcels collected from you just as easily.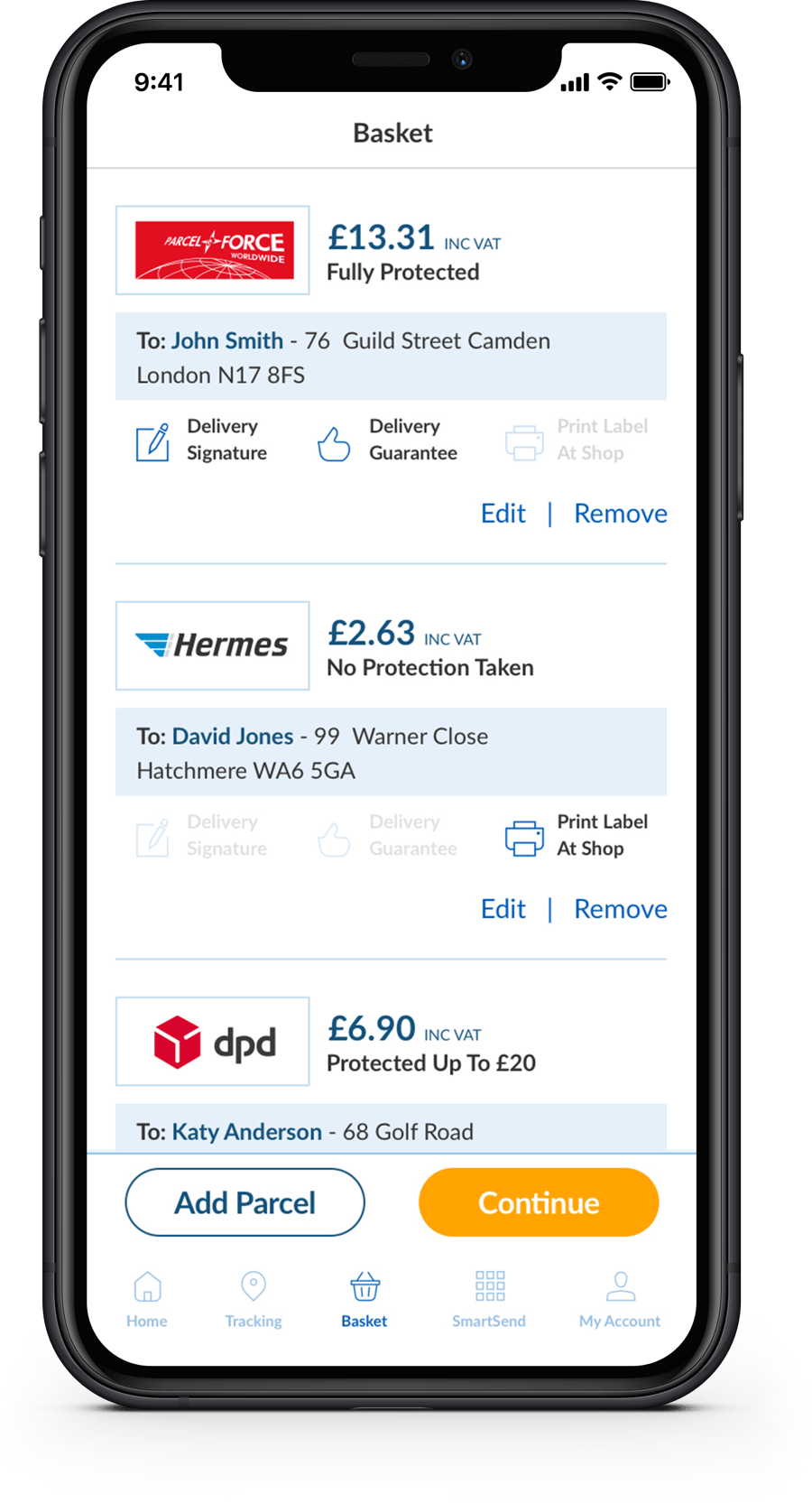 2) Extensive range of courier services
We only recommend couriers services online that we trust. By offering an extensive range of domestic and international couriers, the P2G app allows businesses to easily find the right courier service for their individual needs.
Here are a few services we believe will increase your business' efficiency:
*Based on 1kg
Next Day Delivery from £1.99 exc VAT
Next Day Delivery from £4.89 exc VAT
Next Day Delivery from £5.70 exc VAT
We understand that sending a parcel should be easy. That's why businesses can now find their nearest drop off location and opening times within our app.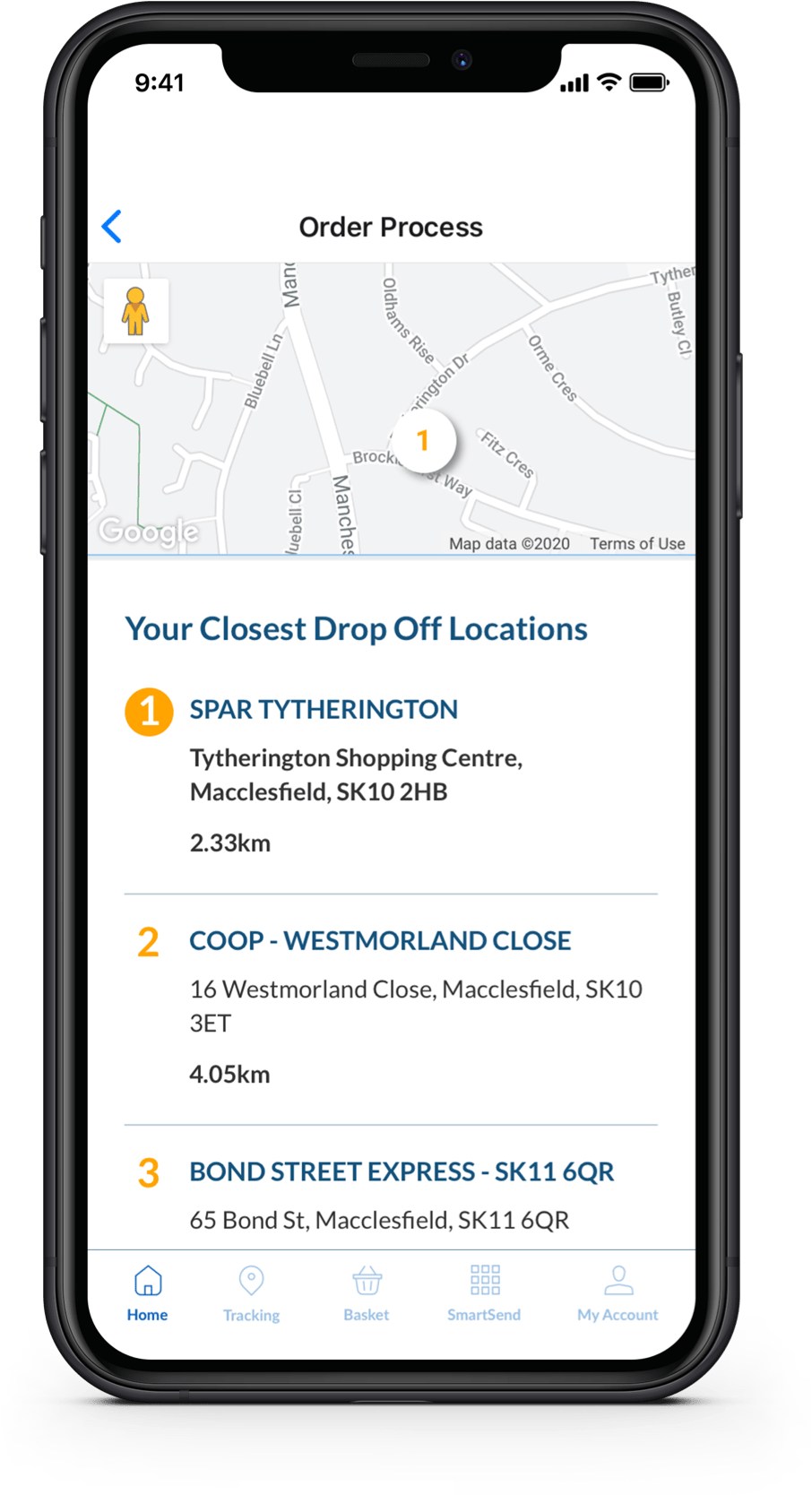 3) Manage all of your orders
Whether you are a start-up or a successful business, you might be wondering how you can keep all of your orders in one place to increase your efficiency, and ultimately be more successful.
Smart Send is the ultimate shipping solution to manage all of your e-commerce shop deliveries on the Parcel2Go app.
Tired of Fulfillment by Amazon? Use Smart Send…on the P2G App!
If your business sells with Amazon, you will be familiar with their strict selling guidelines you have to abide by to be successful. This can be stressful and most importantly, unnecessary.
Although it seems easy to sell with Amazon, there are some disadvantages you should be made aware of:
Unlike Smart Send, Amazon charges fulfilment and storage fees
Long-term storage fees and inability to make a profit
May incur more returns due to an easy return policy
Amazon has strict guidelines for preparing and shipping your items
Tracking inventory can be hard to control and see what's available
The Rule Manager tool within our app allows you to see what items have sold, automatically showing your preferred couriers and who you are sending to.
With Smart Send, you will be in control of your shipping instead of abiding by Amazon's strict guidelines. Using Smart Send can help you ensure your business's shipping experience is handled carefully and professionally on the go.
Find out more about Smart Send and see how it can make your business more efficient.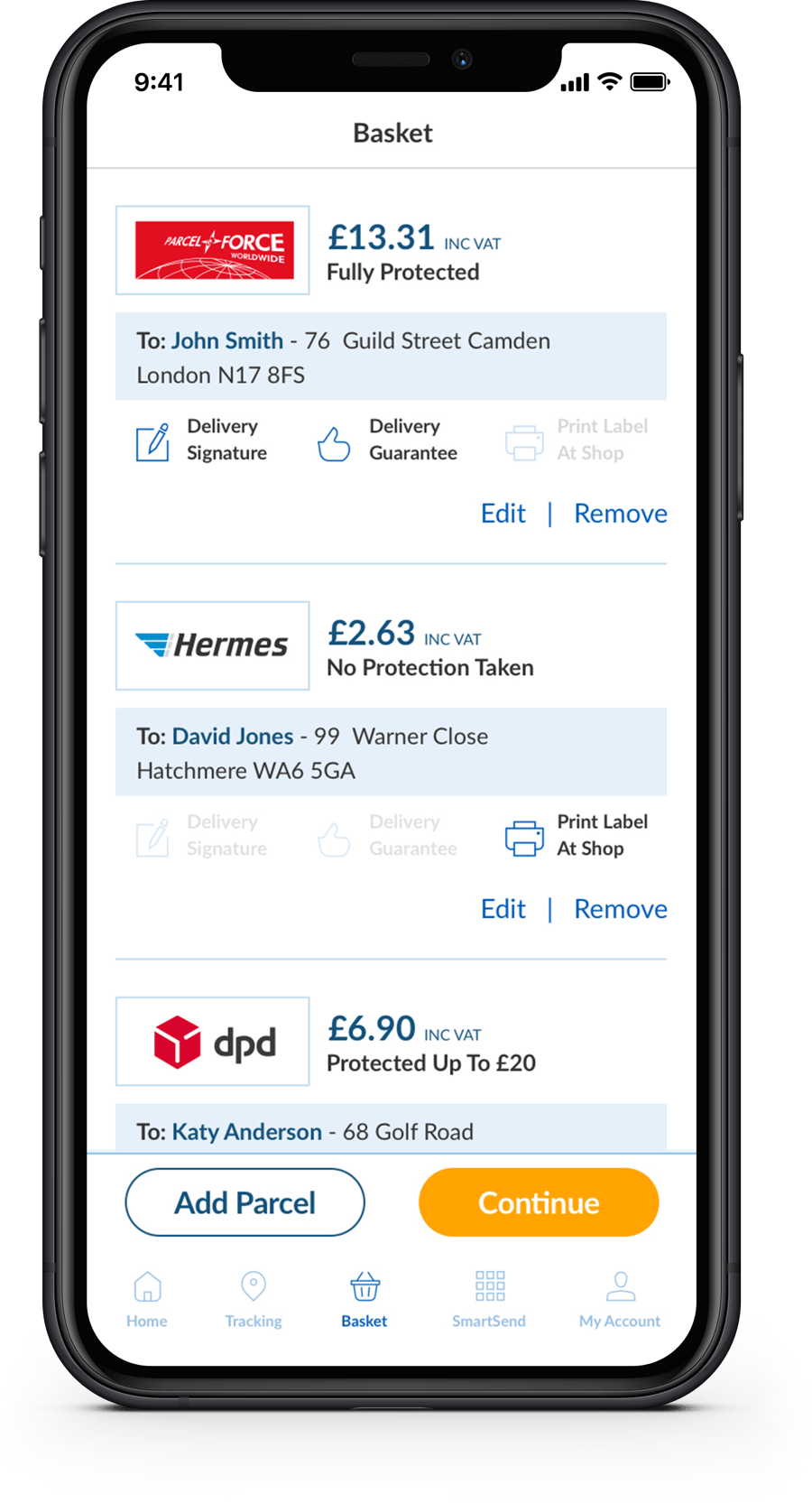 4) International shipping
When it comes to the Parcel2Go app, international shipping is as easy as 1,2,3.
Many businesses use International shipping to reach more customers and effectively manage all of their international parcels in one place. We give businesses the capabilities to make this happen, enabling them to send to over 180 countries on our app.
The couriers we work with within our app offer many unique benefits that the Royal Mail doesn't when sending a parcel abroad. Luckily, our couriers' page is laid out for you in a table explaining what each offers.
Brexit and COVID-19 Update
As COVID-19 rules and regulations are still in place in many countries, we recommend that you check our COVID-19 page to get the latest updates on destination restrictions before sending. Please see the page to see if a country you are sending to is being affected by delays.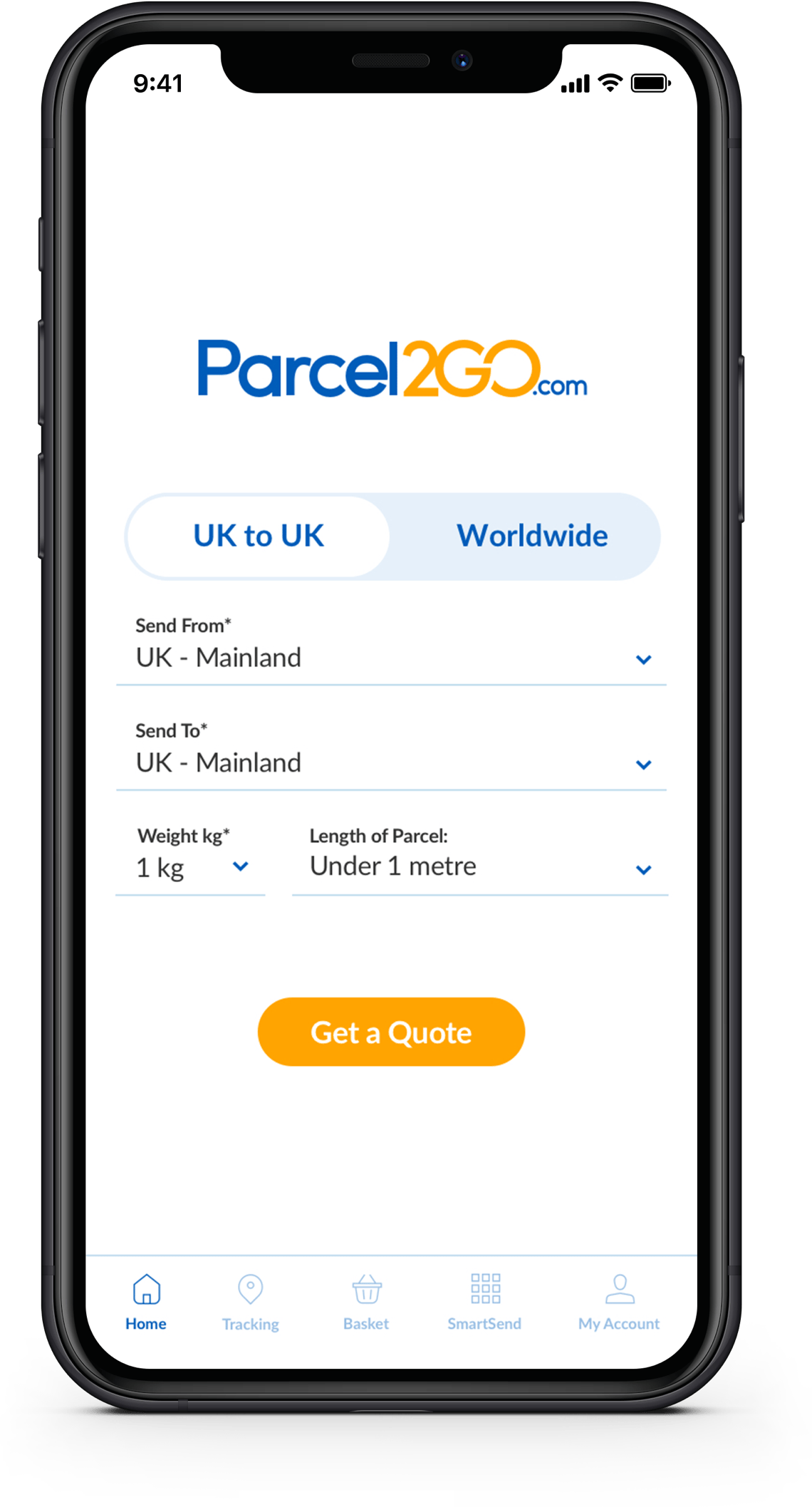 5) Convenience and flexibility
Mobile apps have become a huge part of the way businesses communicate, make mobile payments, and form new relationships.
Imagine if you could board a train and book a parcel from the UK to Australia at the same time. This is not only doable, it is essential for all businesses to stay ahead of their competition.
By ensuring all of the functionalities of our website are within our app, we want businesses to understand how convenient it is to send and manage parcel delivery with our app. With the industry's biggest and best couriers with the widest range of services right at your fingertips, what are you waiting for?
Where Can I Download the App?
The app is free to use and can be downloaded via the Google Store or Android or the App Store for iPhones.
We always value your feedback to help us improve and develop our app, please feel free to contact us with any suggestions or thoughts: p2gappfeedback@parcel2go.com