Whether you're a relatively small business or an established SME, the world of ecommerce is competitive and ever growing. So how can you stand out? You can start by not overlooking the importance of packaging.
Packaging often gets overlooked because when you have a great product, you might feel like that's enough. How it gets to the consumer is just a formality, right?
Well, not always and definitely not when it comes to rising above your competitors. For example, if you're selling candles that are quite similar to another brand and your products arrive in a brown box but your competitor's arrives in a branded box, carefully wrapped in coloured tissue paper, with a handwritten note on how much the customer's purchase means to them… I think I'd know where I'd go next time I needed a candle!
And with over 90,000 people type "unboxing" into YouTube every month, the process of slowly opening a parcel can be really exciting for customers. Who doesn't want to feel like a kid at Christmas?
So let's get inspired by looking at:
Brands that Get Packaging Right
Tiffany & Co's Iconic Blue Box
If you know nothing about jewellery, maybe you've not even seen the Audrey Hepburn classic, there's a good chance you're still aware of Tiffany's simple yet iconic branding.
Tiffany's signature blue means that as soon as someone receives one of their jewellery boxes, they know right away that they're about to receive some luxury bling. The excitement of seeing the box might even be better than the gift inside, but it's all about igniting that feeling before you even reach the product.
The key to succeeding as a luxury brand - staying recognisable and making the consumer feel special. Every blue box is the same and yet you feel like the only person in the world when you receive one.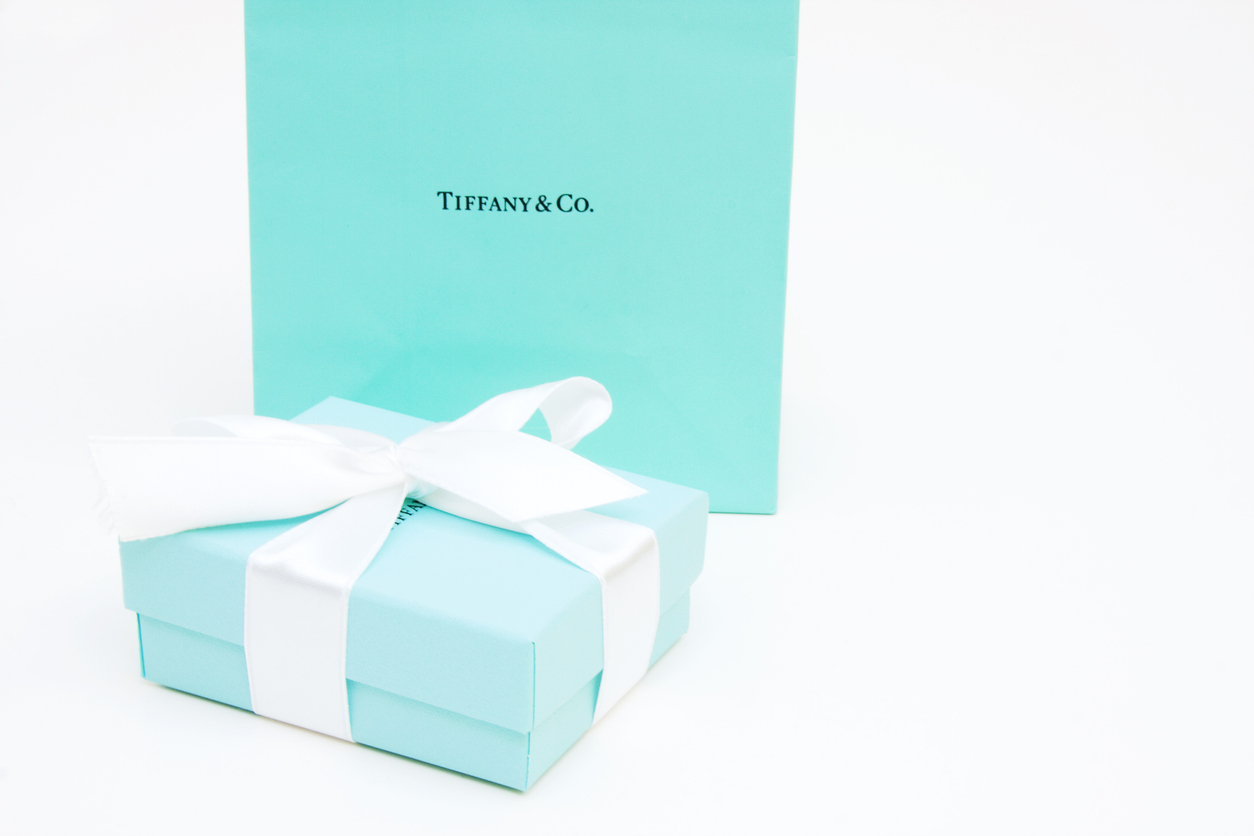 Top Take: While we know most small businesses don't have the worldwide recognition of Tiffany & Co (yet!), this is just a large-scale example of how to make your product packaging memorable with something as simple as the consistency of colour.
NYC Spaghetti by Alex Creamer
Ever bought a product just for the packaging alone? We think Alex Creamer's NYC Spaghetti design would be one of those purchases.
You might be thinking why would you buy this spaghetti when you can get a packet from your local supermarket for about 30p? But the simple answer is because it's different and so fun that you almost forget the actual product is just pasta.
The NYC Spaghetti was only a concept and yet it featured in several packaging books and blogs, which just proves its genius!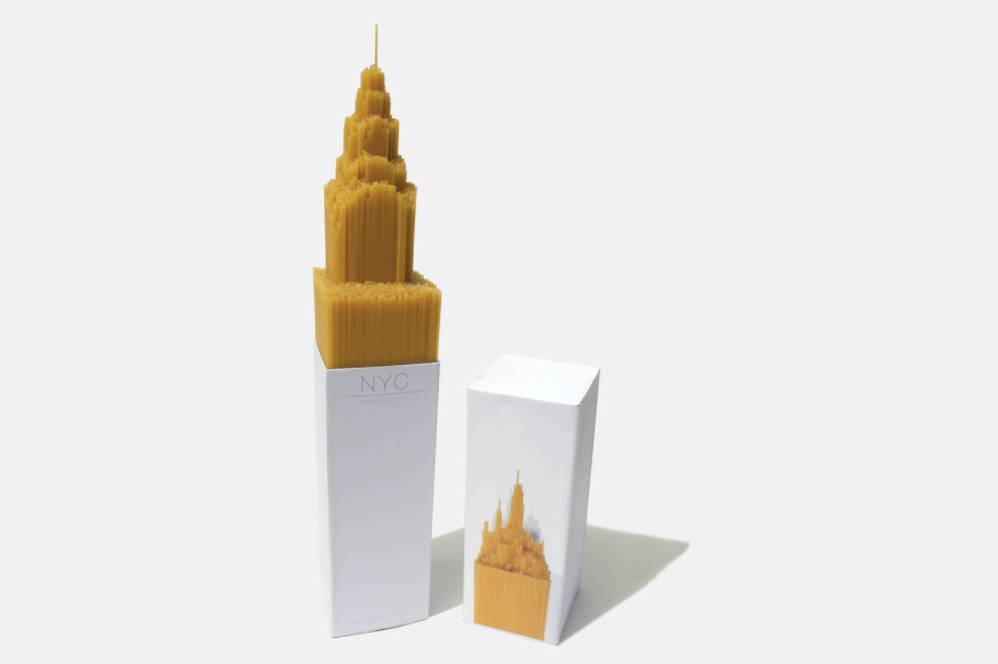 Top Take: Your packaging should be an extension of your product. No matter what you're selling, have you thought about how you could package it in a different way to how everyone else is? It doesn't always have to be groundbreaking but a little scratch on the surface can go a long way.
Sustainable Packaging with ASOS
As of January 2023, it was revealed that 81% of consumers are demanding sustainable packaging. So being eco-friendly is not only better for the environment, but also your business.
Take ASOS, who have been working to make their packaging as sustainable as possible and are aiming to eliminate all 'problematic and unnecessary' packaging by 2025. They've done this by:
using a variety of different packaging sizes to fit products without any waste
using 100% recyclable materials
streamlining formal and workwear packaging to leave just two pieces of packaging for every ASOS DESIGN shirt - a single cardboard collar and a recyclable outer mailing bag that's made from 90% recycled content.
But don't let this kill your creative side! ASOS still creates unique and eye-catching designs all while remaining eco-friendly.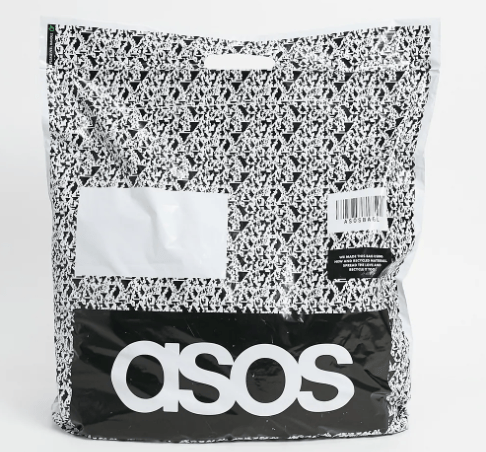 Top Take:Eco friendly packaging is important to a lot of consumers, so stripping things back for the sake of the environment could be a real selling point for your business. And it's important that your packaging always reflects your brand's values. Read how to make your packaging more sustainable.
The Iconic Apple Packaging
If you've ever bought an iPhone, there's a good chance you still have the box it came in - but why?
Apple perhaps has one of the simplest packaging designs, yet it remains iconic across the world, proving that you don't always need complicated designs to have an impact on your customers' experience.
Instead, Apple focuses on the actual unboxing experience. Starting from when we see the clean and simple box, to the feeling of friction when slowly opening it and finally hearing the whoosh of air rushing out when the box is opened - revealing the actual product. It was revealed that Steve Jobs actually spent countless hours making Apple packaging a "theatre" - and it clearly worked!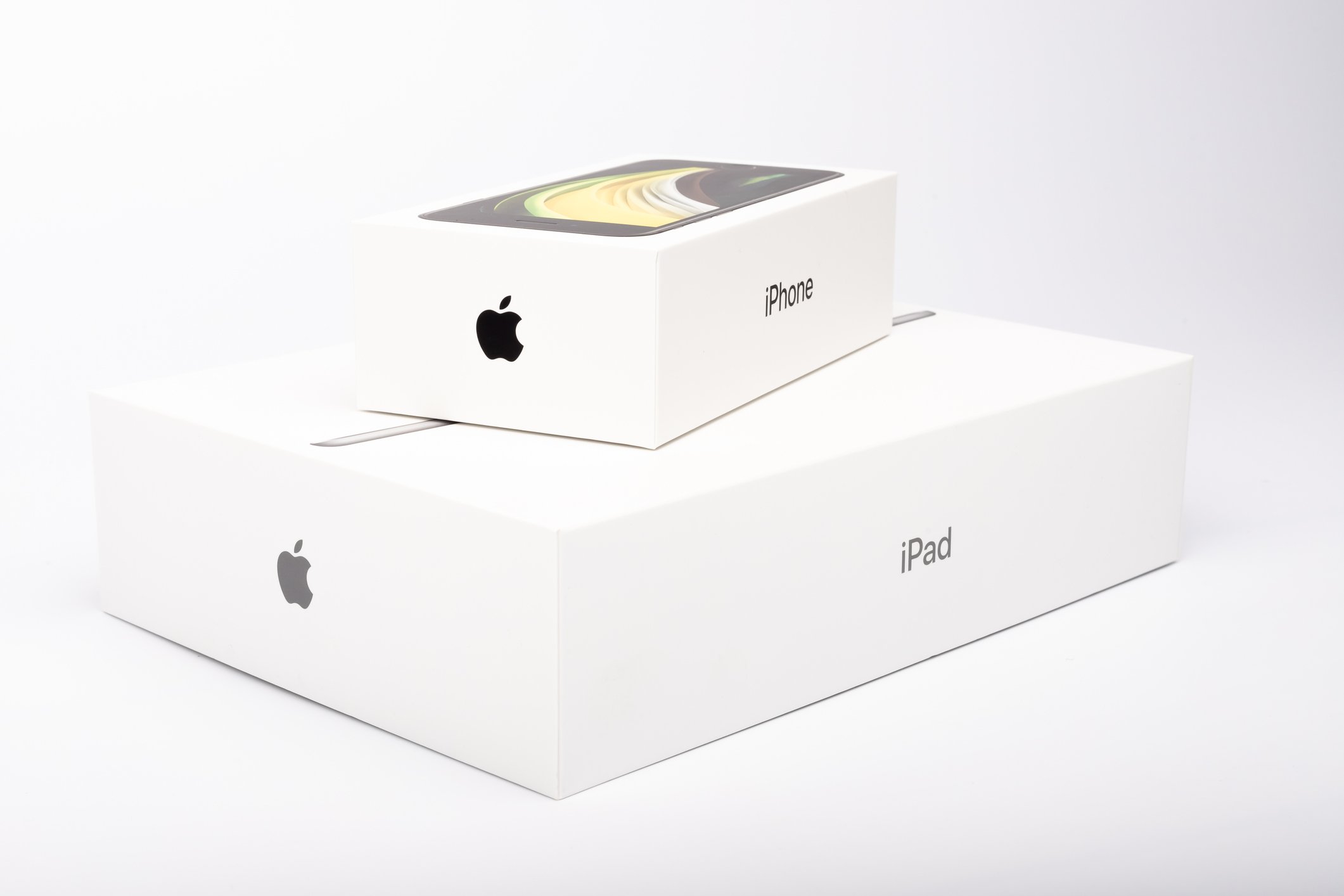 Top Take: Consider when designing your packaging, think about the experience your customer will go through. How do you want them to feel? How can you build excitement and anticipation?
Cadbury's Personalised Products
We all know someone who simply loves chocolate and Cadbury's is a classic - who doesn't like it?
The thing about Cadbury is it's always been recognisable for the rich purple colour and 2 glasses pouring milk. That's been the same for nearly 2 centuries. So when thinking about how they could optimise their packaging without losing that strong branding, Cadbury made it simple by offering personalisation.
One research report by Epsilon found that 80% of consumers are more likely to buy from brands that offer personalised experiences. It makes sense then, why the chocolate selling giant created the same great products, with the option to add names, messages and pictures to the packaging.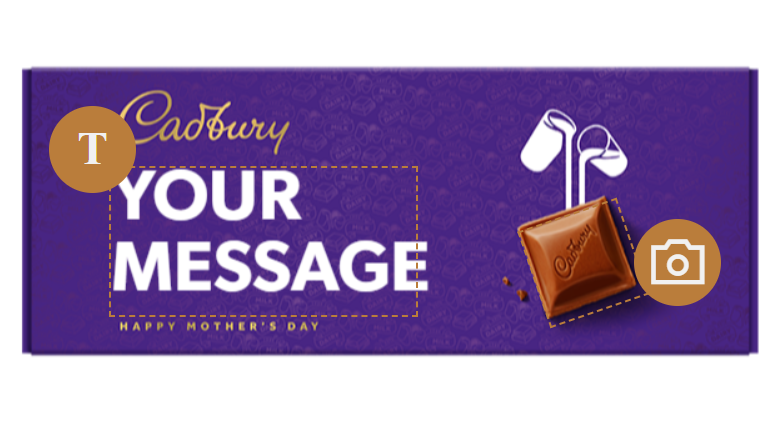 Top Take: Just because packaging is normally thrown away, doesn't mean consumers should want to bin it. Offering a custom packaging option will make your customer's feel like your product is a gift within another gift, and they'll really value the entire receiving experience.
What We've Learnt
At the end of the day it's all about branding, branding, branding.
Everything you include in the package, from the product to the paper it's wrapped in, to a business card or personalised message right out to the box, should be branded where possible.
Think colours, typography, shapes, textures, fonts, the order you pack your parcel in…
How do your orders reflect your brand on the other side? Have you made that experience of opening up your items as exciting as it possibly can be?
If a person has purchased a product from you it's because they either need or want it, so every bit about the parcel they receive should remind them of that. Whether that's by stripping back your design to show off your sustainable packaging or going hard on the colours and patterns to remind them how exciting it is to receive one of your products.
3 Quick Ways to Personalise Your Packaging
1. Include a Handwritten Note
We appreciate this isn't for those who have a high volume of orders to low staff ratio because let's face it, handwritten notes are time consuming! But there are a few ways you can get around it: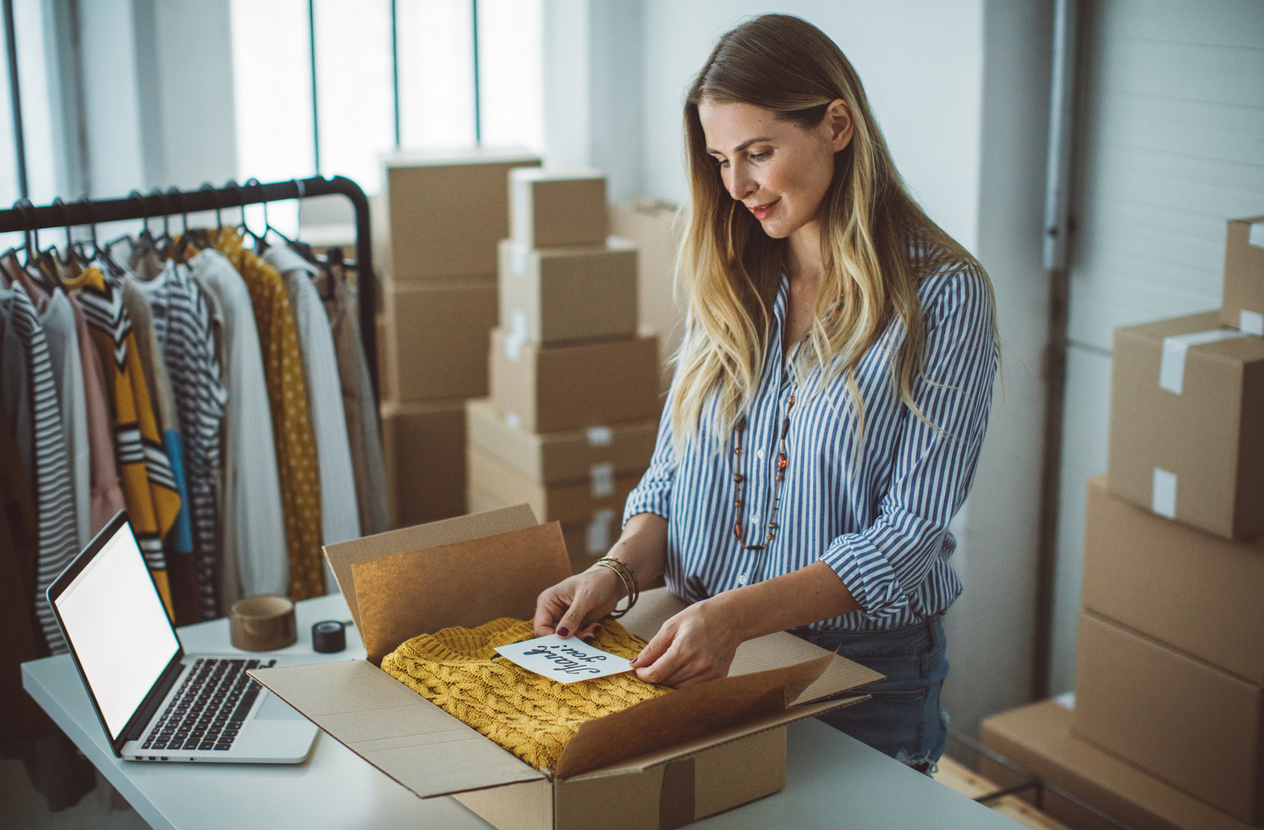 2. Freebies!
Offering freebies in your product package may seem out of reach if your business doesn't have cash to spare, but where most small businesses fall down is by thinking freebies need to be large or significant to have a positive impact.
Consider what you're selling. If it's stationary, could you include some free branded stickers? Selling garden accessories, could you throw in a free pack of seeds? Clothing? How about a free hair scrunchie?
And if you want to be clever, you can put a limit on your freebies - e.g. the first 30 orders of the month get a free X.
It's all about the little things and making sure the buyer feels appreciated. It's important to get across the message of 'here's a freebie for you because we are grateful for your custom'. That personal touch is what keeps customers revisiting your store.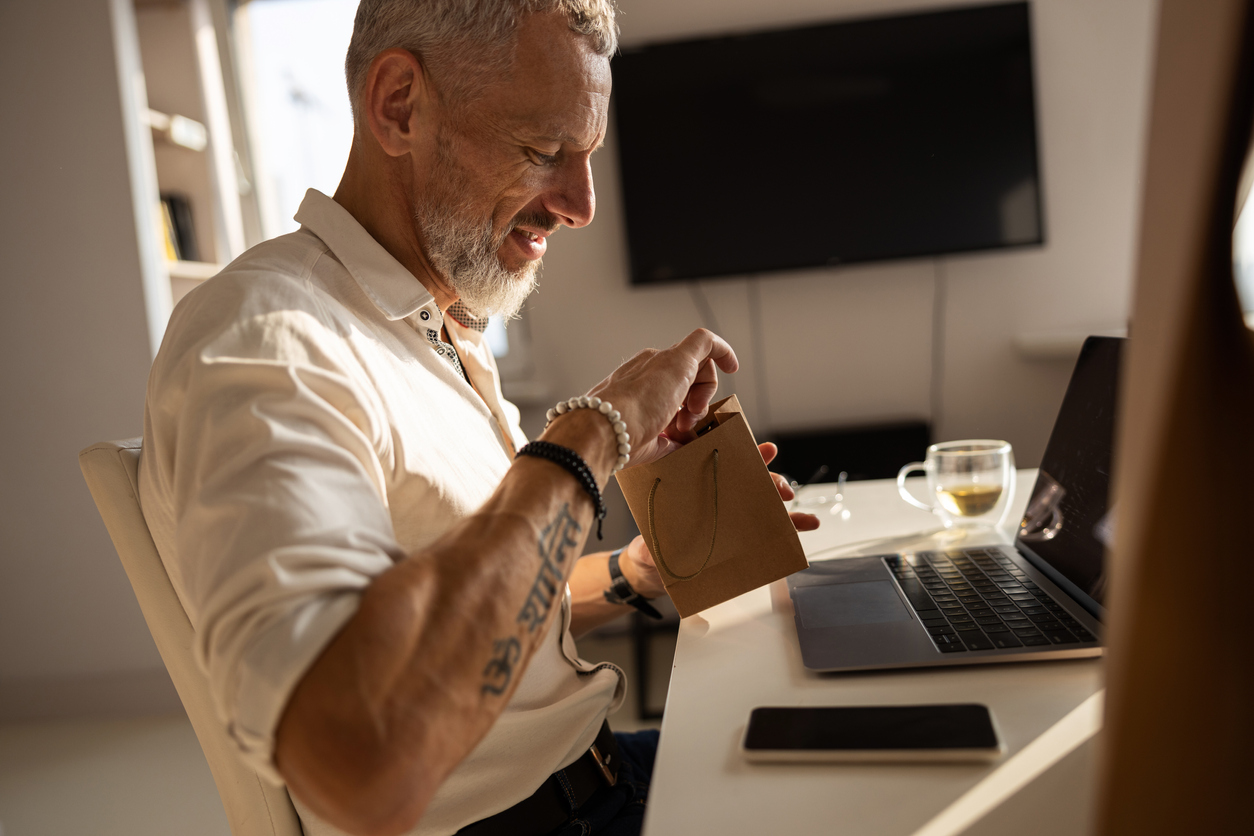 3. Use Unboxing Videos
On YouTube there are many unboxing videos with millions of views, showing that people don't want to just see the end product.
Have you thought about how you can make your unboxing experience unique? You probably spend so much time packaging parcels, it's a good idea to sit down and open one up to see your items from a consumer lens.
Once you make the unpacking process special, you could then:
gift one of your products to an influencer
include a video of a friend opening up one of your packages on your website
create short videos to quickly show off your unique packaging - use platforms such as TikTok and Youtube Shorts
reverse it and show the packaging process on your social media
This allows your customers to share the excitement and anticipation of opening a gift, before they even order it themselves. And remember to keep the video authentic and natural - that's the charm of unboxing!
If you think you've got your packaging sorted, unboxing videos can highlight the high quality of the packaging and the delivery process.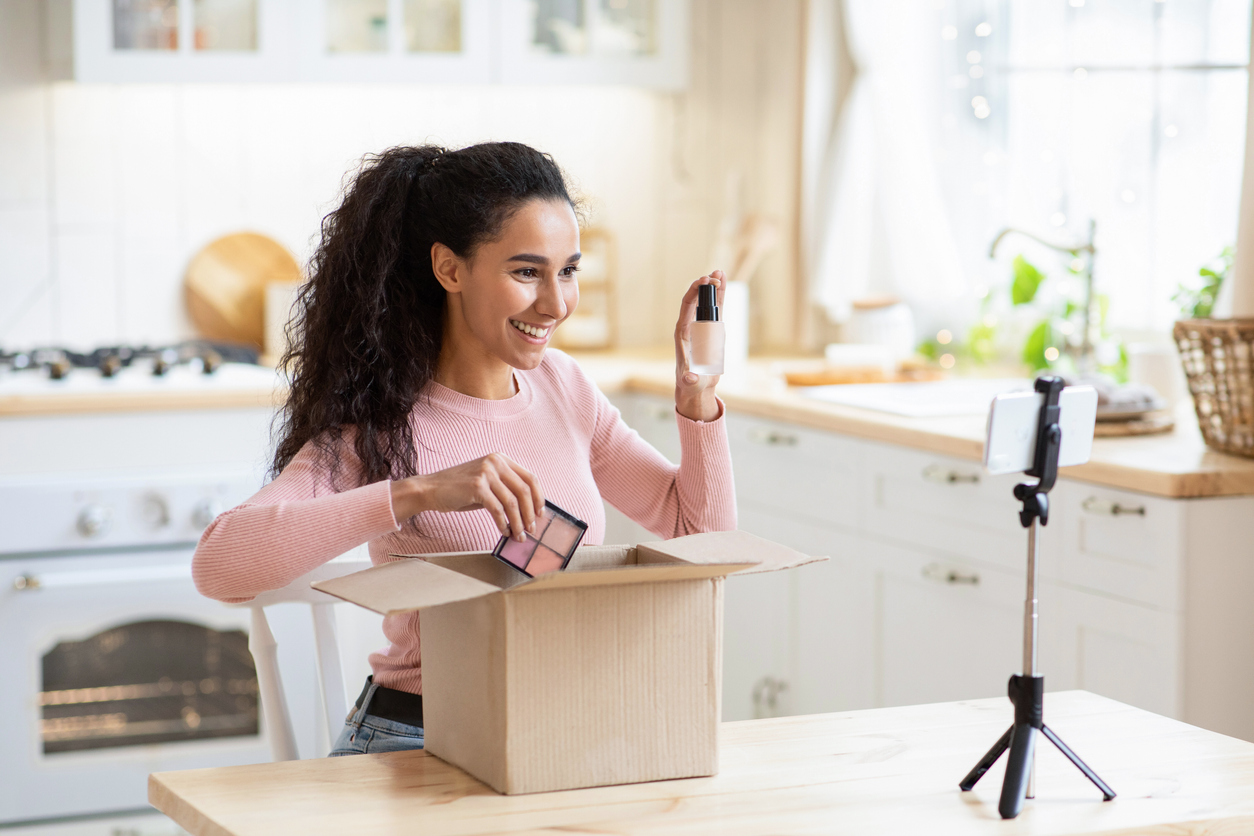 Shipping With Parcel2Go
Did someone say delivery process?
As the UK's leading courier comparison website, we work with the best couriers in the business for both UK and international delivery. No matter what you're shipping, we're sure to have the right service for you at a low price.
And if reading this article has made you stressed about the time you don't have to spend on packaging, we've got a solution for that too!
Smart Send is our free shipping management tool - it allows you to:
have multiple channel integrations
manage all your orders in one place
automate your orders
And so much more to save you time on parcel delivery so you can spend it elsewhere! We're passionate about parcel delivery and we love to support small businesses and SMEs as much as we can - so if you haven't already, get your parcel delivery quote today.