If you're a budding Amazon seller or a small business owner looking to sell successfully online, the first thing you need to do well is to ensure you're as organised as possible when it comes to taking and processing your orders efficiently. Afterall, the ability to offer your customers a pleasant transactional experience increases the likelihood that they'll trade with you again or recommend you to others.
Selling on Amazon's global marketplace is an effective way to reach millions of potential buyers; and although it comes with its perks, increased demand for your product online can also stretch the resources of smaller businesses, particularly at busy times of the year.
Organising and consolidating all of your orders to CSV files will save you admin time and more importantly, ensure you've got more time to promote your product and ship your orders. By understanding what a CSV file is, you'll have more of an insight as to why it can benefit your online selling experience.
So, What Is a CSV File?
A CSV or 'comma separated value' is a simple file format that is used to store data such as a spreadsheet or a database. Files in the CSV format are easily imported to and exported from programmes that store data in tables, such as Microsoft Excel.
Here is a step-by-step process to convert your orders to a CSV file from Amazon:

1) When you are selling on Amazon, you can easily download an Order Report from your Amazon account. Simply navigate to Orders > Order Reports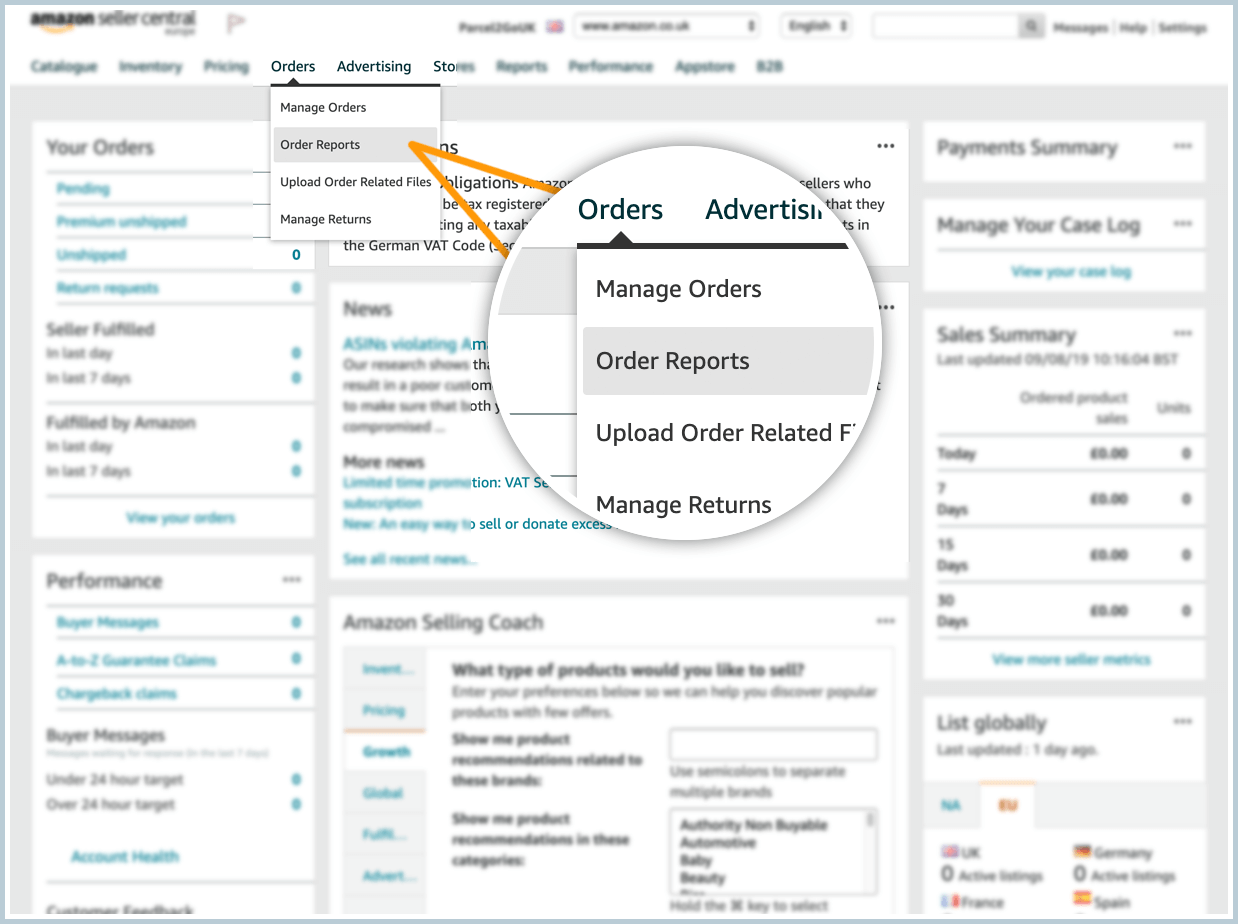 2) Next, select the date range that you need for your order report. When you have selected, click Request.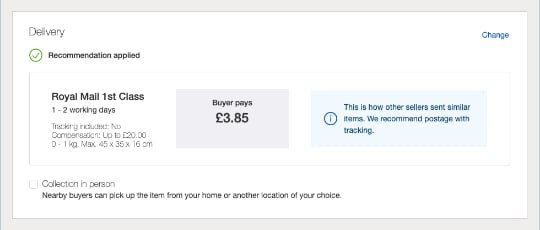 3) In the Scheduled Report Settings section, there is an option to schedule a report when you need it.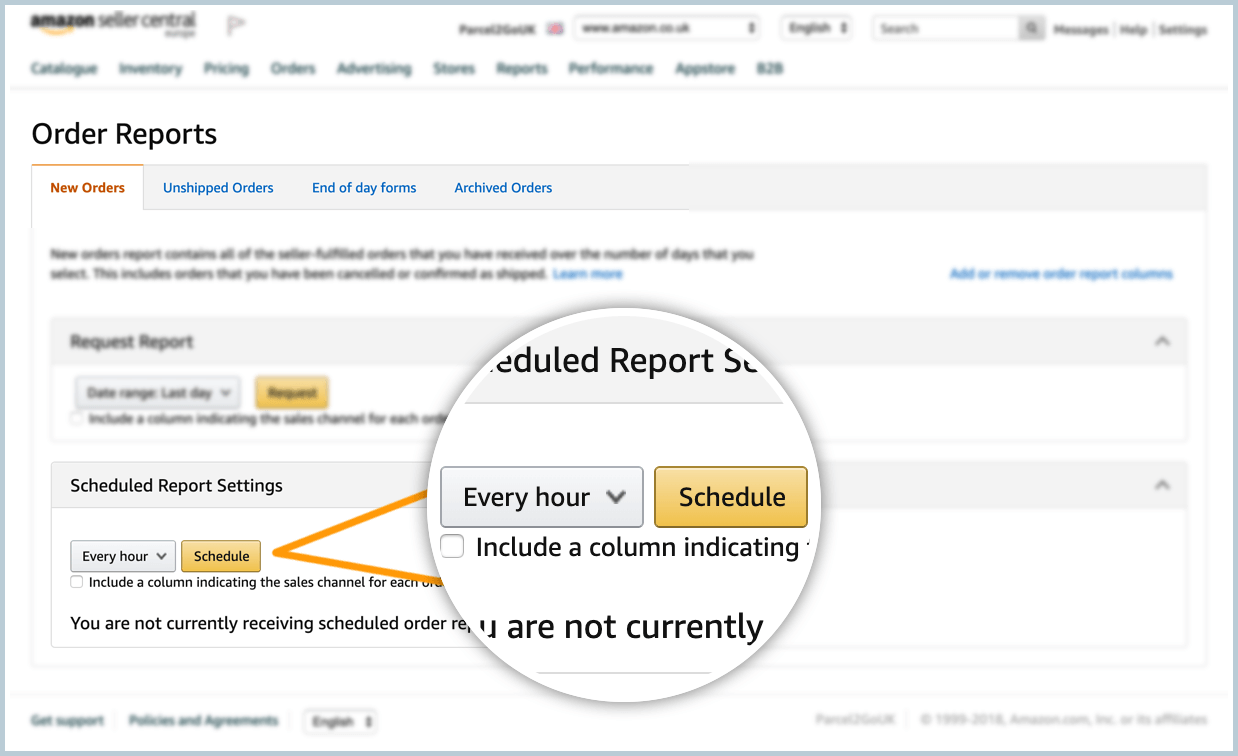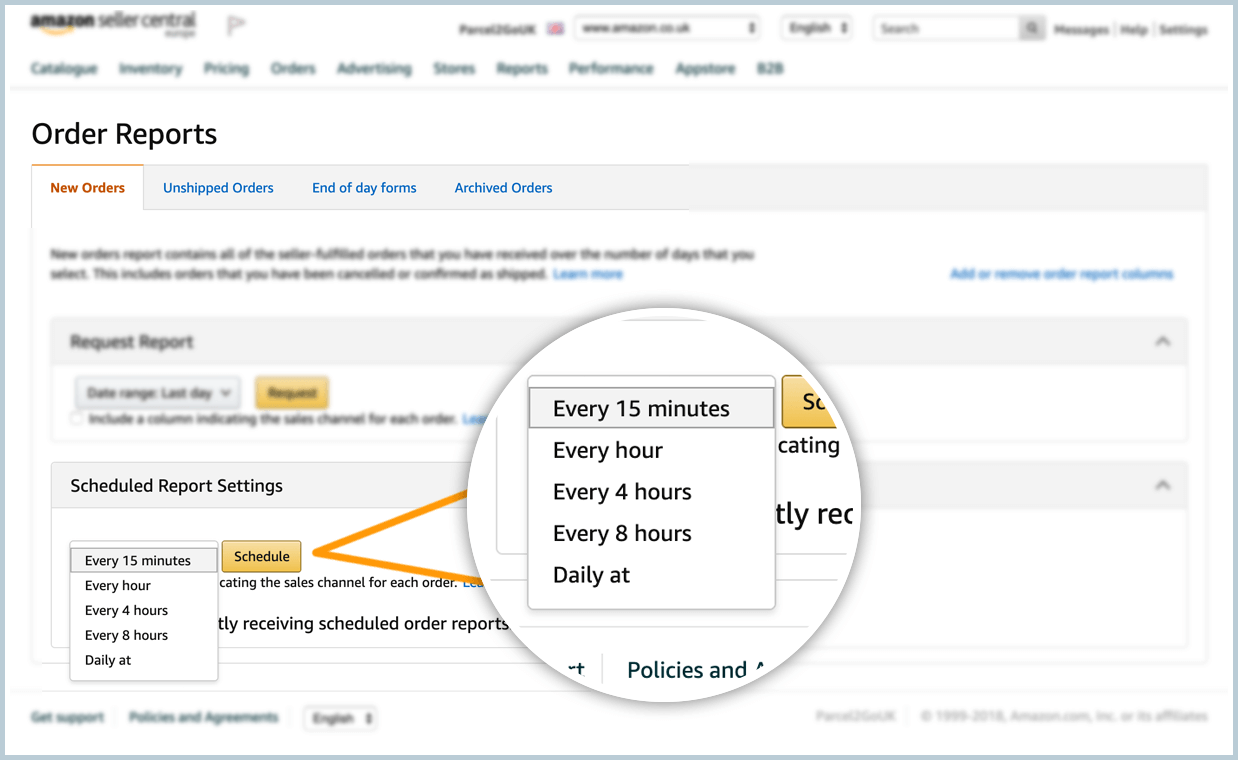 4) A .txt file will then be downloaded, which you can open in a spreadsheet in Microsoft Excel, before converting it.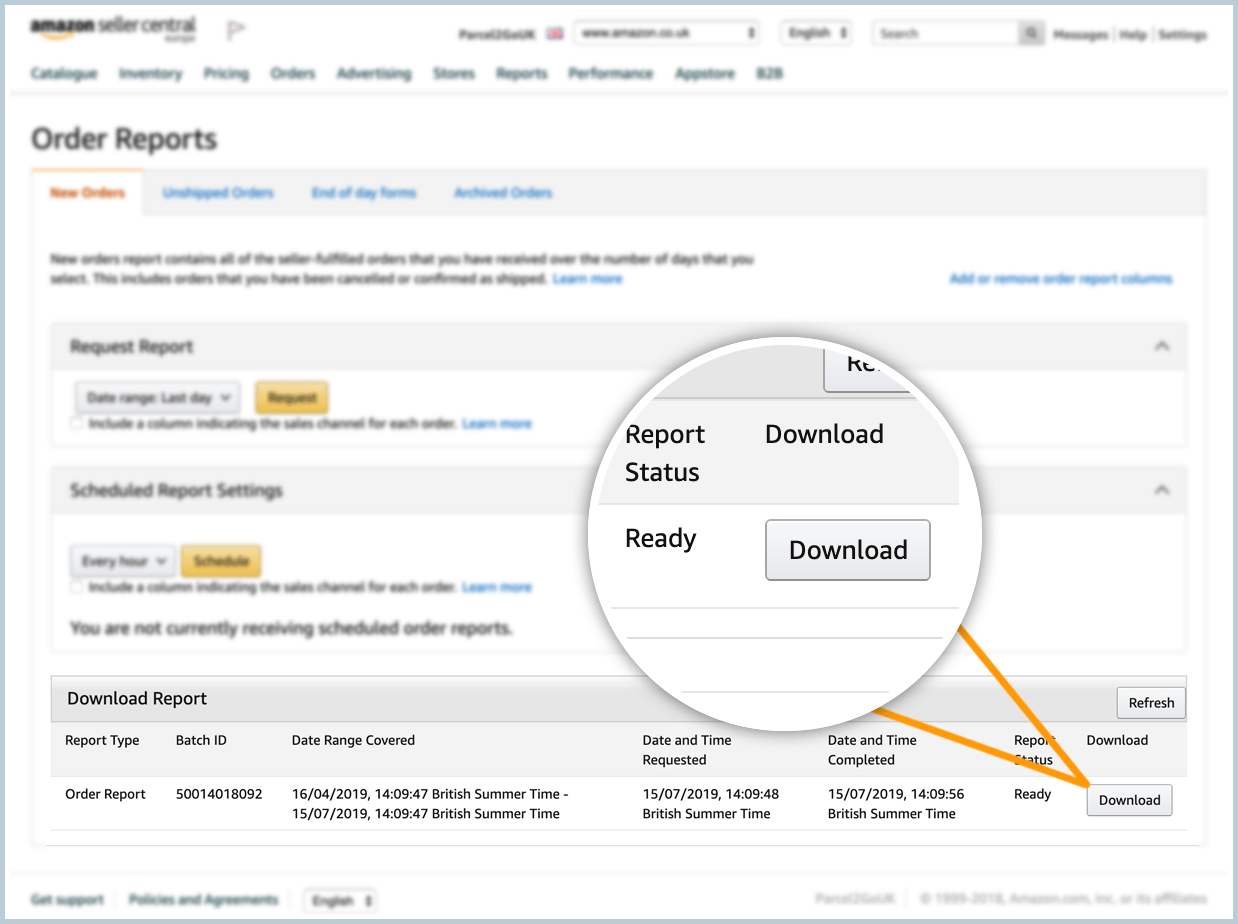 5) From there, you can save the spreadsheet in Microsoft Excel as a .csv file.
An Example of a CSV file
When exported as a CSV file, this is how information within would be displayed:
Name,Email,Phone Number,Address
John Smith,john@example.com,123-456-7890,123 Fake Road
Owen Jones, owen@example.com,0121-456-1234,456 Fake Street
Now that you know what a CSV file is, you need to know how to upload it and use it with Smart Send.
Uploading a CSV File
Sign in/ Register with your Parcel2Go.com account

Upload your CSV file with Smart Send

Start sending with Smart Send
Here is a video explaining how to create a CSV file: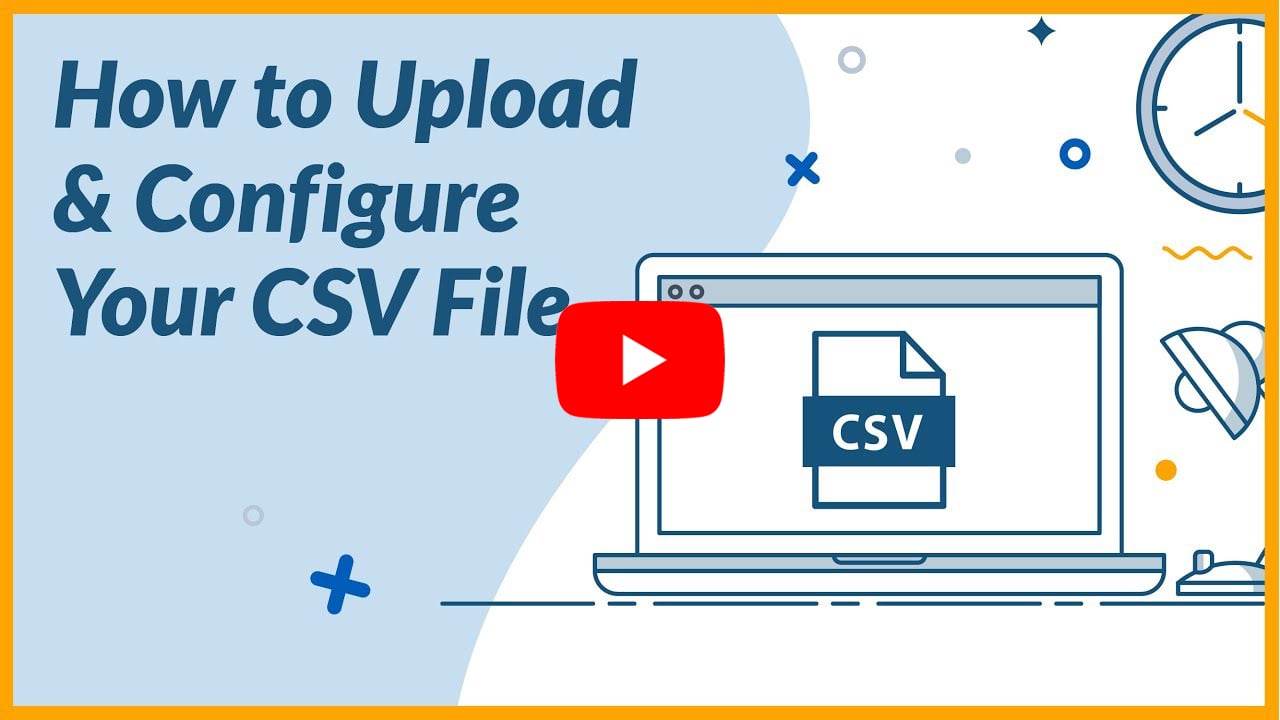 Why Should I Be Using a CSV File?
Simply, you can use this CSV file to streamline and keep all of your data in one place which can create a lot of benefits for you, including:

Saving you time manually writing out each order
Using Smart Send to document all of your CSV files containing your Amazon orders
Selling on Amazon
If you are an online seller who doesn't yet sell on Amazon, you should certainly consider it. Amazon offers many opportunities for you to succeed online and equips you with many of the required tools to do so.
Using a CSV file offers many benefits to enhance your online sales, however, Amazon enables its sellers to expand their reach selling across the world.
Conclusion
By now you should know what a CSV file is and how to upload it to our Smart Send tool. By implementing this easy-to-use file into your everyday selling lifestyle, you will be able to save time on bulk orders meaning you can focus your time on increasing your orders. Furthermore, you will be able to construct CSV files as needed so that you can easily upload and edit them in Smart Send.
Smart Send gives you the opportunity to send all of your orders for multiple marketplaces, in one place. As well as Amazon, this unique shipping solution can be used with a range of online marketplaces such as eBay, Prestashop, Shopify and many more.
Parcel2Go offers a wide choice of couriers and services at the most affordable prices in the UK. Get a quote today!