If you're looking to make a start on your e-commerce venture, chances are you've already come across Etsy and Folksy. These two platforms have made a bit of a name for themselves as the go-to marketplaces for handmade, vintage goods - but which one is the best fit for your business?
With over 86,000 live sites on Etsy and a thriving community on Folksy, it's clear that Etsy holds the upper hand in terms of popularity. But that doesn't necessarily mean it's the best fit for you! Each platform offers unique selling points and features that could benefit your store, making the decision a lot closer than it seems. So, let's take a closer look at both platforms.
And when it comes to shipping, Parcel2Go offers fast and reliable delivery at some of the most competitive prices in the UK - starting at just £2.15! Get a quote today to see how much you can save for both Etsy shipping and Folsky delivery services.
What Selling Features are Available?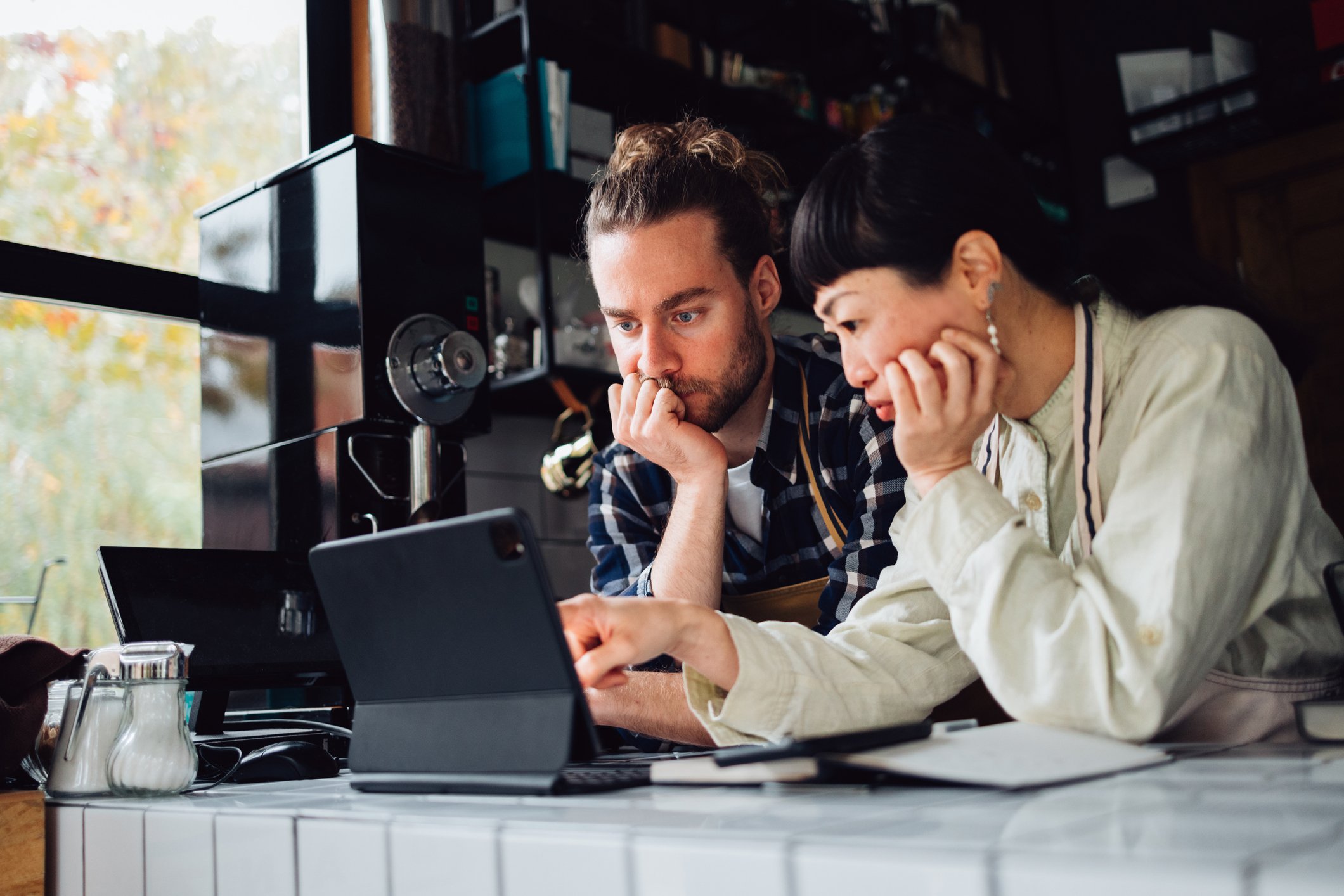 When choosing a platform, the range of features plays a crucial role. After all, slick features can make running your store a whole lot easier. While Folksy focuses more on artists and small budget retailers, Etsy appeals to a broader audience and offers a wider range of features.
Please remember that not all features are available with every package, so make sure you take a look at each platform before you make a decision.
Folksy Features
While Folksy offers less features than Etsy, it still provides enough functionality to build a basic store. Some standout features are:
Unlimited product listings with Folksy Plus.
Opportunity to feature listings on Folksy's social media, newsletters and blog Posts.
Communities and forums
Easy store customisation
Commissioned artists available to help with store design
Basic shop analytics
Free google shopping adverts for applicable products
But note that Folksy at this moment is only available to sellers based in the UK!
Etsy Features
Etsy is leading the race in terms of features in this comparison, offering extensive and easy ways to get the most out of your online store. Such as:
Unlimited listings
Opportunity for listings to be featured on Etsy's marketing channels
Bulk listings and across multiple channels
Simple store design with Etsy's pattern tool
Detailed analytics
SEO tools
Offer discounts to customers
International selling opportunities
Top Take: Etsy takes the edge in terms of features, offering some of the most robust tools to build out your online store. But you can certainly use Folksy to build a basic shop.
Which is Better Value for Money?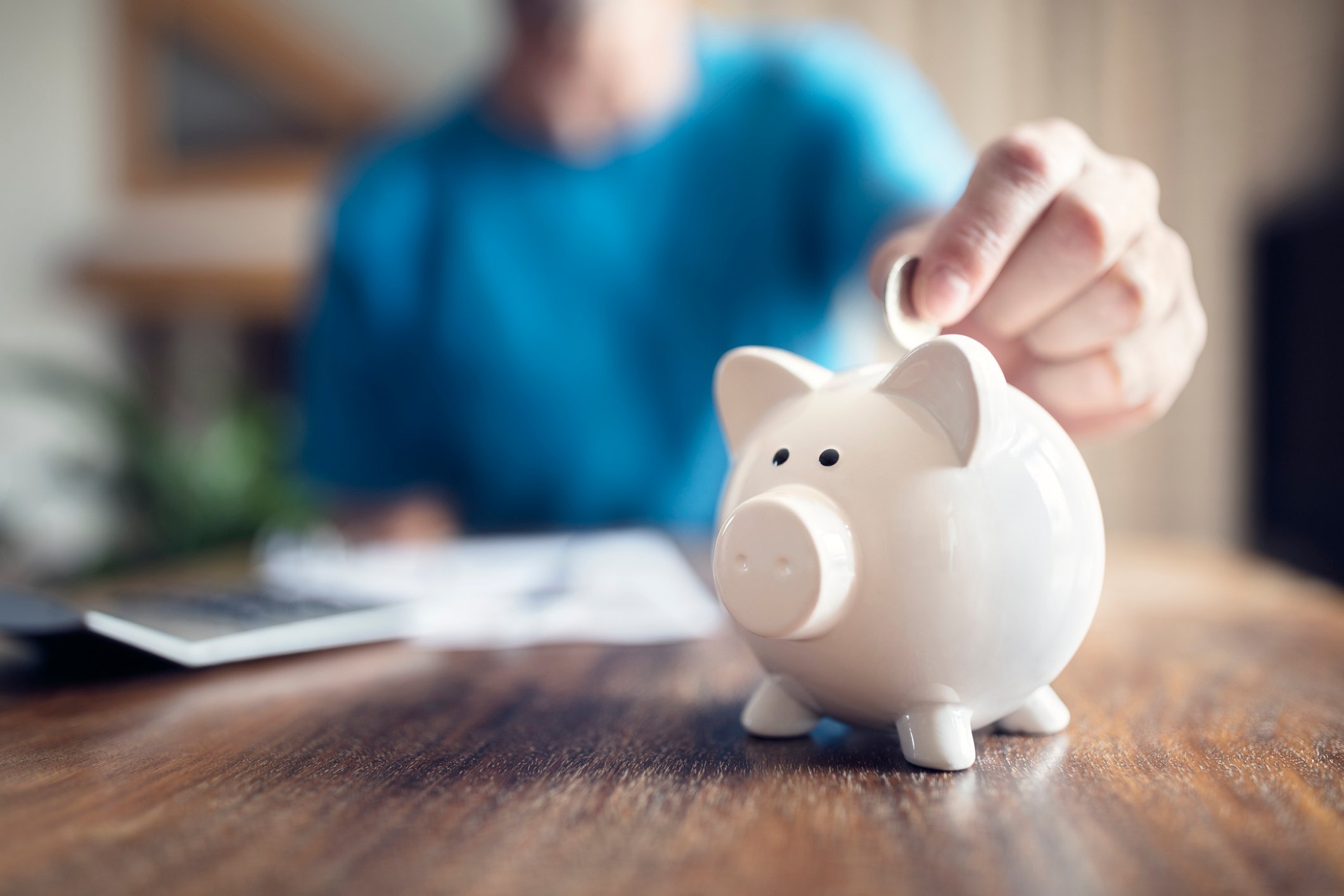 Features are a big thing to consider when choosing where to sell your products online, but finding the best value for your money is essential! To make sure you're getting the most profit, you want to be clear on how much it costs to sell and ship your products.
Etsy Fees
Signing up and creating your store with Etsy is completely free, but there are costs when selling your items. It's £0.16 to publish a listing on Etsy, but you get the freedom of listing as many items as you want. These listings last until your product is sold or for 4 months, in which then the listing will have to be either made again or removed completely.
After selling your item, there will be a 6.5% transaction fee on the sale price (including delivery). And, if you accept payments through Etsy, there will also be a 4% + £0.20 processing fee on the sale price.
Once you're comfortable with Etsy Shop and your products are starting to get noticed, you could choose to upgrade to Etsy Plus for just $10 per month to get access to:
15 listing credits
$5 USD Etsy Ads credit
Restock requests
Discounts - These are on promotional materials like custom packaging, domains and more.
Advanced shop customisation - Such as carousel banners and displayed products
Folksy Fees
Folksy position themselves as being a cheaper alternative to Etsy while still giving you a good platform to grow your business. When setting up a store with Folksy, you can choose from two subscription options - Basic or Plus.
The basic account is designed for those who are just finding their feet on the platform. Charging £0.18 for every listing you make and a 6% plus VAT commission fee once sold - giving you the freedom to explore and try out the platform.
But if you decide to sell more on Folksy, the Plus account might be the way to go! This account would cost you either £7.50 per month or £75 per year and provides additional features to help build out your store, such as:
Unlimited free listings
Exclusive trusted supplier discounts
5 extra photos per listing
Free daily relists
Be aware that with both packages you will still need to pay 6% plus VAT commission on each sale you make.
Top Take: With both platforms charging listing fees at similar prices, it's hard to find a winner on price. But with Folksy Plus, the unlimited free listings may give you some extra peace of mind in terms of budgeting!
Calculating Shipping Costs
Both Folksy and Etsy estimate their shipping costs based on weight and size, where it's going to and number of items. This shipping cost will appear as an additional fee that your customers will have to pay.
But to make your shipping simple and convenient, why not use Parcel2Go? You'll have the freedom to choose from a variety of couriers and services from as little as £2.15! Get a quote today.
Sell on Etsy and Folksy with Smart Send
You might want to consider having your shipping all in one place. We know that parcel delivery can be a time consuming, admin heavy task - which is where Smart Send comes in.
When you use Smart Send when shipping your Etsy orders, you can:
After you link your Etsy account with us, your order's details will be automatically transferred to your Smart Send account – parcel delivery has never been easier!
And shipping through Smart Send means you can access the cheapest shipping prices in the UK, from just £2.15 exc VAT!
Which is Easier to Use?
When selling your handmade goods, you don't want to waste any time setting up your shop. And should there be any issues, you want the peace of mind knowing there's a range of support to help you through. Let's see how Etsy and Folksy compare!
You'll need an account to begin selling on both Etsy and Folksy - so if you're interested, simply head to their website and sign up!
How to Set Up a Folksy Shop
Setting up a Folksy store is easy! After making your account, all you'll need to do is decide how you want your shop to look. Whether that be with your own banner and avatar – or if you want to save some time, choose from one of Folksy's ready-made designs.
When setting up your shop, make sure you include:
Profile picture - Ideally this will be a 170 x 170 pixels square and should be unique to your store.
Banner - This should be at least 978 pixels wide and 200 pixels high. Try creating one using Canva with existing images of your products or you can choose from one of Folksy's stock images.
Shop and seller details - This should include contact links, a short description about you/your store, details about buying from you such as returns policy and shipping times!
Shop tagline – A short summary of your shop in just one line - make sure it's enticing!
Then it's time to list your items! Folksy make it simple to begin selling, only needing couple of steps to get your products on the market:
Title and product description - This should accurately describe what you're selling and appeal to your customers!
Product photos - Get up to 3 photos with a basic account to show off your products.
Pricing - This should be the final price of your product. Do some market research to make sure your products are priced well.
Shipping costs - List your shipping costs with your product. Ship with Parcel2Go to get a variety of services and couriers - get a quote today!
Folksy Support
If you have any problems when setting up your Folksy shop, you'll be glad to know that there's multiple support channels you can use.
The most help you'll find is in the Folksy 'Knowledge Base'. This page includes all the information and answers around common FAQs to help with smaller issues.
But if you need any additional help, Folksy provides various communities and a dedicated support team to find help for your specific problem. The support team will answer any question or issue via an email! However, with no 24/7 support available, you may need to wait to get a reply.
How to Set Up an Etsy Shop
Setting up an Etsy Shop may seem like a complex task but it's actually quite simple - see our guide on how to start an Etsy business for some more useful information!
The first thing you'll need to do is fill in your 'shop preferences'. Add basic details such as language, location and currency. This is optional but will allow your store to run more smoothly.
Then all you'd need to do is customise your shop with:
Profile picture
Banner
Order receipt banner - This will show at the top of your customers' receipts when they buy from you!
Shop tagline
Then it's time to list your items for sale. When creating a listing on Etsy, you want to make sure you're adding:
Product photos or video - Up to 10 photos can be used or 1 video lasting 15 seconds.
Product descriptions - Briefly describe your product in 140 characters.
Category and type - This makes sure customers will see your product when they search for a specific type.
Automatic renewal - You can easily have your items relisted automatically after a 4 month period. You can check this box when making your listing but be aware this will cost you $0.20 each time.
Production partners - If you have help in the production of your item, you can include the details of who helped you to give them some extra credit!
Tags - Etsy allows up to 13 tags on your product listing. These make it easier for shoppers to find your items based on associated keywords!
Etsy Support
If you need some help with setting up your shop, Etsy provides some helpful guides you can read. These include tips such as the best product photos, memorable shop names and recognisable branding.
Similarly to Folksy, Etsy has also provided a useful hub for all things support. The Etsy Help Centre is available 24/7 and gives Etsy sellers all the general information and FAQs they need to ensure their shop runs smoothly. Find articles, communities and guides updated regularly!
And if you need more help, the Etsy support team is a great place to start. Have the freedom to choose either live chat, email or phone and be connected with someone who can provide advice for your specific query. The email service is available 24/7 and you'll be prompted with an estimated time to get your reply.
Top Take: Even though Etsy takes a little longer to set up, the extra features Etsy provides will make your listings a whole lot easier! And with the wider range of support Etsy provides, it's much easier for new Etsy sellers to use.
Final Thoughts
In the end, when it comes to choosing between Folksy and Etsy, there is no definitive answer. It all depends on your specific needs and goals for your business.
Both platforms offer unique selling points and appeal to different types of sellers and buyers. Folksy embraces the handcrafted charm with its focus on British sellers and a supportive community. Etsy has a wider audience, more features, and a global marketplace that can potentially benefit your business in the long run.
Consider your target audience, the nature of your products, and the level of support you need. It's smart to evaluate your priorities and choose the platform that best suits your aspirations.
And if you decide to sell on both platforms, don't forget you can manage your parcel delivery all from one place with Smart Send.