Yes! You can send chocolate and other foods domestically in the post, as long as it's not perishable. That means it's not fresh or won't spoil for a long time.
So as long as you don't need to keep your chocolate refrigerated and it has a long shelf life (generally 6 months or longer), you can ship chocolates to friends or customers!
Use Parcel2Go for the cheapest shipping in the UK and a quality service you can rely on. Get your quote today or check out our prices below.
Cheapest Way to Send Chocolate by Post
Send chocolate by post with Yodel Direct for just £2.19 exc VAT.
Or use Evri ParcelShop from just £2.15 exc VAT.
Next Day Chocolate Delivery
If you've left shipping to the last minute, don't worry, we have loads of next day delivery services starting from just £2.74 exc VAT with Evri Postable Next Day. So you can make sure your chocolate gifts arrive in time.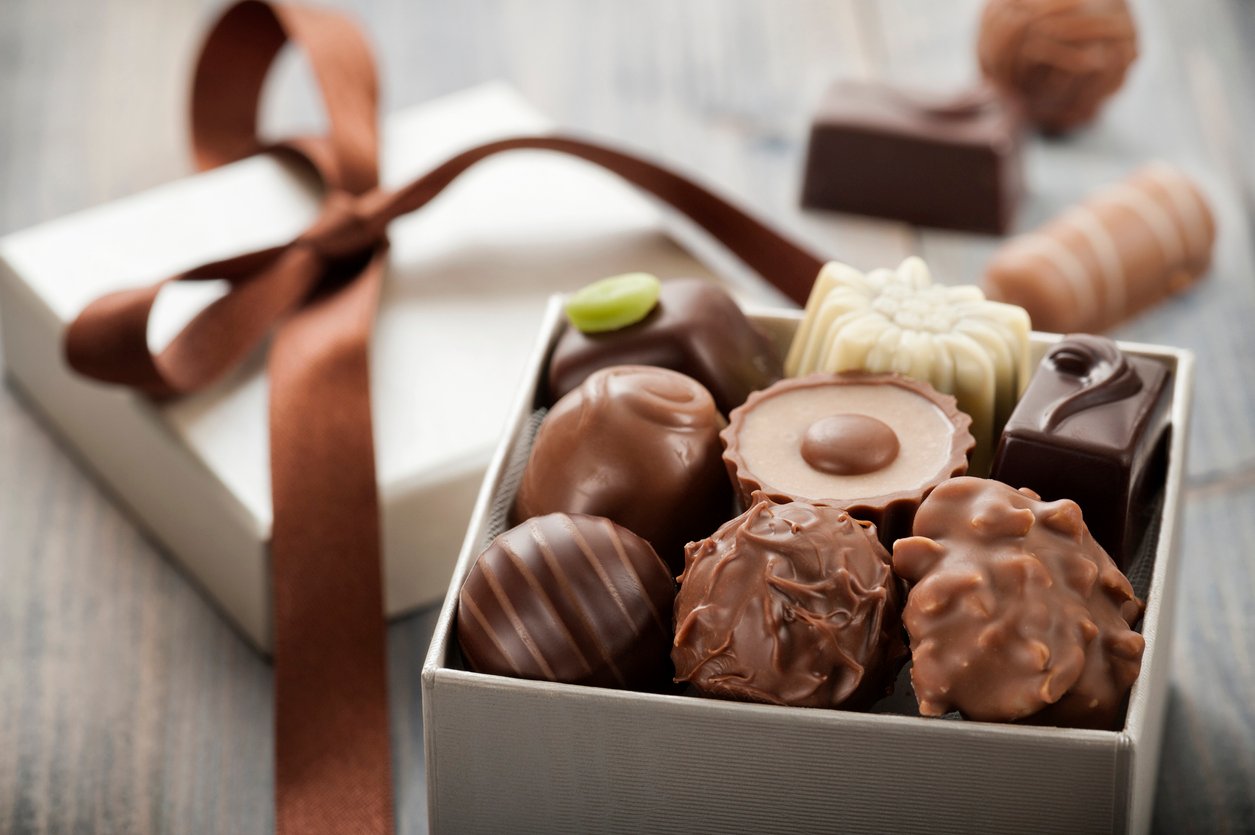 How to Package Your Chocolate Delivery
Although chocolate may have a long shelf life, shaped chocolate such as chocolate Santas or teddy bears are prone to melt because they can be thin and have a chalky texture, for example if it's white chocolate.
So to prevent your chocolate delivery from melting before it arrives, make sure you package it correctly so it stands a better chance in transit. To keep it cool, you could use:
Unfortunately, you cannot ship liquids or gels with most couriers, so avoid using gel cooler packs or ice packs as your parcel cannot be protected for loss or damage if you ship prohibited items.
It's also important to know that if your chocolate is broken on arrival, couriers will not be responsible for this. Luckily, chocolate tastes just as good broken, but to prevent this, you could make sure your parcel is well padded and you could even wrap the chocolate box in bubble wrap.
After ensuring your chocolate is protected from heat and breakages, just pop it in a cardboard box that's the right size. Then enter the size and weight of your parcel into our quote tool to choose the service that best suits your needs and complete your booking!
Can You Send Chocolate Abroad?
If you want to send your chocolate overseas, it's good to know that most countries accept non-perishable foods, such as chocolate, into their country and through customs with no issues.
There are some exceptions, for example you can't ship Kinder eggs into America. But it's easy to see what you can and cannot ship abroad by using our prohibited items list and filtering by the country you're shipping to.
Take a look at all of our international shipping options to find cheap and reliable shipping overseas with Parcel2Go. Or for information on tax and sending to the EU, visit our international shipping hub. It's important to know that you don't need to pay tax on gifts sent to the EU up to the value of €45 (about £39), so small chocolate gifts most likely won't be taxed at all!