Voice search has become increasingly popular in 2019 with a prediction of more than 50% of searches will be via speech in 2020. Its growing adoption proves that voice search is widely deemed a more convenient and faster way to complete certain tasks instead of manually typing a search query into a device. With the average person able to type around 40 words per minute but speak around 150 words per minute, this allows for greater efficiency and less effort.
Google's CEO Sundar Pichai announced that one-fifth of searches on Google are now voice searches. As the increase of digital assistants continues, optimising website content is even more crucial for businesses to ensure their online stores are voice friendly.
Here at Parcel2Go, we want to keep you up to date with new and current developments in the courier service industry. Voice search could have a big impact on parcel delivery, saving customers time by easily updating them on their parcel's delivery progress, as well as answering simple queries and frequently asked questions. Whatever way you look at it, for businesses and ecommerce stores, voice search will be a huge factor when planning your on-site content in the future.

Facts About Voice Search
How to Prepare for Voice Search?
Keyword research is a subject that has been covered vastly when speaking about how to improve your ranking success. With voice becoming more popular with search, companies need to understand how customers use this technology and how they can adapt to it. Ensure you are asking the right questions with the right command words.
For example, "who, what, where, how, can..."
Supplying these key command words alongside your subject query will expand your keyword set even further.
Improving site speed is crucial to be able to succeed with voice search. As it's primarily used on mobile, your site should be well optimised to ensure great results. A page that takes five seconds to load is 90% more likely to suffer from bounce backs, compared to ones that load in just one second. The bounce rate or bounce backs are how long a customer stays on your site for.
One key factor to consider when aligning with voice search is to constantly keep content updated by following the current trends within your industry.
For your company's SEO ranking to succeed, your local SEO needs to be at the top of your priority list. 39% of voice search users are looking for business information. Ensure your Google My Business page is up to date. This means that your current address, contact details and opening hours should be listed.
When customers are conducting a voice search, they will almost certainly be using the phrase "near me." In terms of courier services, a customer may ask, "OK Google, [courier] drop shop near me."
Bear in mind, to appear in relevant search queries, you shouldn't add the phrase "near me" to your content, as it is simply adding a location intent to a search.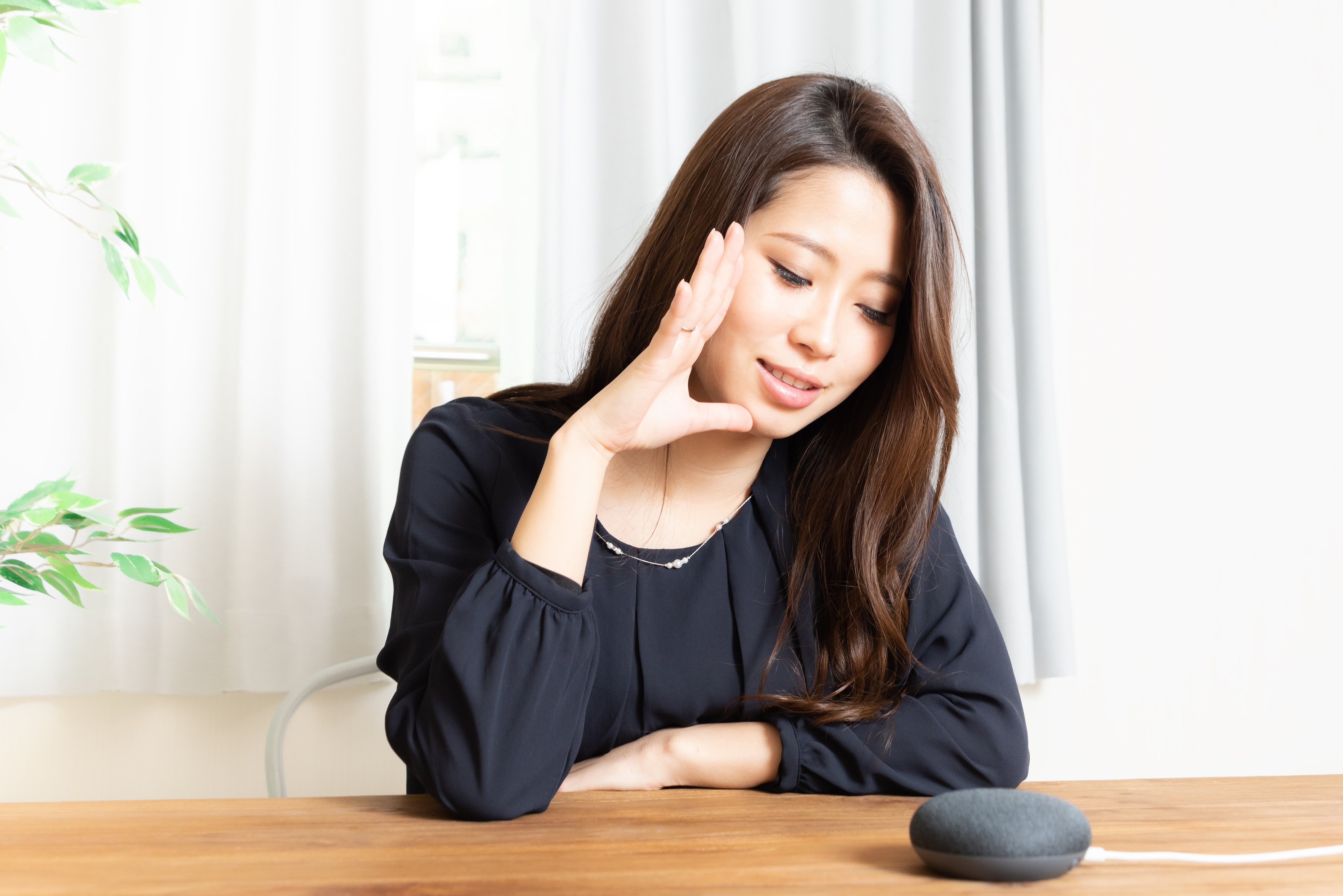 How Will Voice Search Affect Parcel Delivery: A Prediction
Due to voice assistants such as Amazon's Alexa and Google Assistant, a customer would previously have to log into a dashboard to check the location or status of a parcel. With voice search, users would be able to simply instruct their personal assistant to fetch the information for them.
For example, "Alexa! where's my parcel?"
Of course, the mechanics are a little more complicated but that is how the final statement would be displayed. However, tracking updates would be almost immediate with voice search - this will help courier companies react better and faster in key situations, delivering better customer service.
A user will be able to speak to the assistant and ask, "Alexa, what are my high-priority alerts?" – the assistant will be able to extract this data from the core system. These alerts would be able to cover up-to-date informations such as delivery success/ failure and other actionable events.
Language barriers have always been a silent problem for courier companies and now there is a solution. With voice search, you have the choice of a range of languages to break down that barrier. This would be a big jump forward in true globalisation of logistics and supply chain movement.
Conclusion
As voice search becomes more advanced, it will continue to be aligned with parcel delivery services. It is predicted that voice search could save a huge amount of time for senders and courier companies alike, leaving the more traditional ways of tracking a parcel behind. Introducing voice search will allow companies to focus on more time on various other jobs which can increase the overall efficiency.
Ensuring that website content is constantly updated and made conversational makes it easier for customers to find you. Make sure you do your research and stand in the shoes of your potential customers to ask the important questions that they would want to know.
Parcel2Go are here to keep you up to date with current trends about courier services and cheap parcel delivery. Make sure you grab a quote today!