Whether your child is creating a Christmas shoebox for school or you're leading your own shoebox appeal project, it's important to know how to pack your Christmas box correctly.
Including the right items is key to having your gift delivered seamlessly to a child this Christmas!
Here's everything you need to know about sending Christmas shoeboxes this year.
What is Operation Christmas Child?
Operation Christmas Child is an initiative started by charity Samaritan's Purse. It's the biggest shoebox appeal initiative. Every year, Samaritan's Purse collects shoeboxes filled with toys and school supplies and ships them to children in need around the world.
Anyone can donate and shoeboxes will be collected between 14-21 November 2022.
The charity has over 1,000 drop-off locations around the UK where you can leave your Christmas shoebox and Samaritan's Purse will pick it up and deliver it for you.
Find your nearest Samaritan's Purse drop off location here.
Or if you are running your own shoebox appeal as part of your business or organisation and have over 100 shoeboxes, you can request a collection.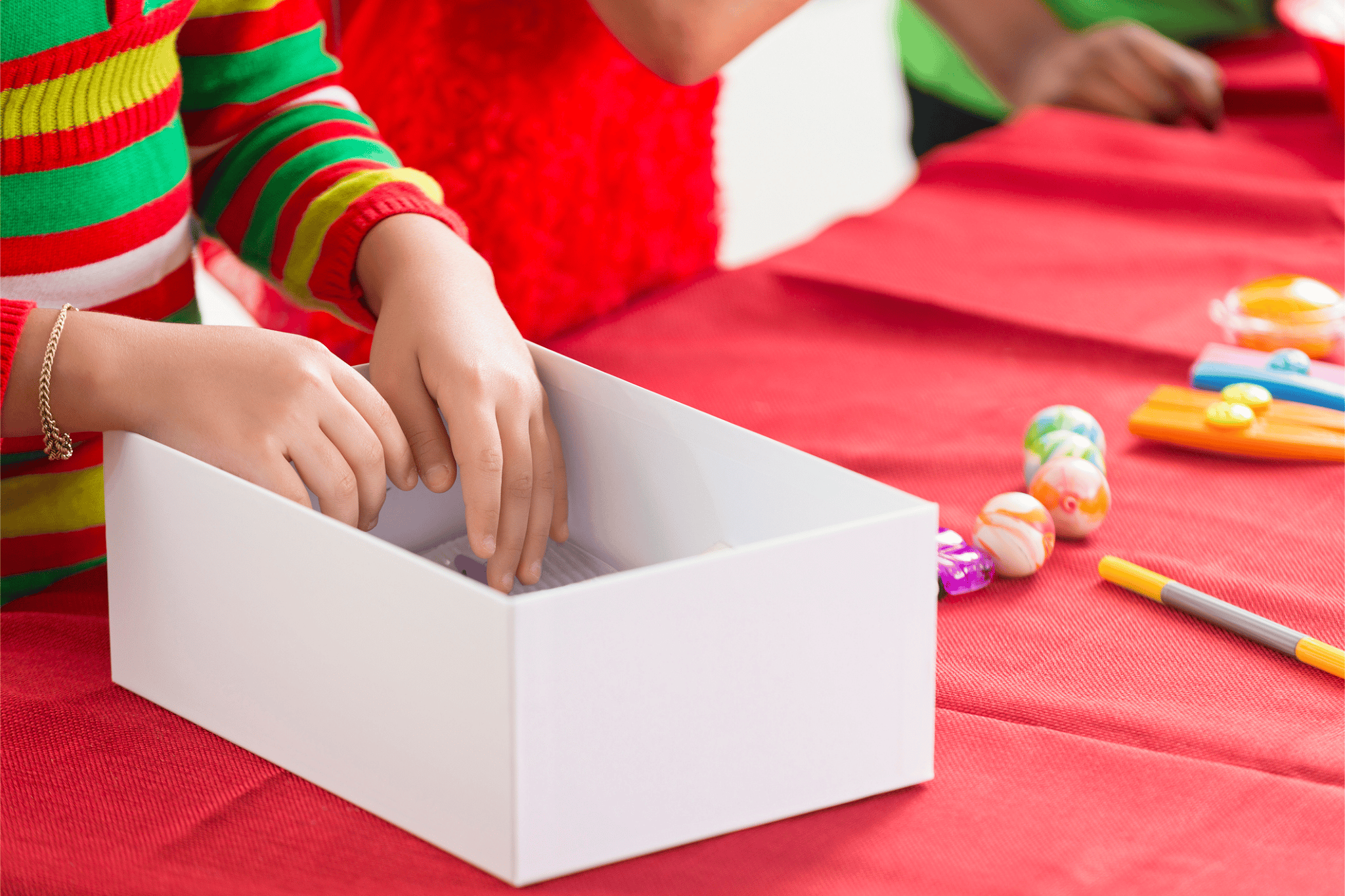 How do I Donate a Christmas Shoebox?
There are 2 ways you can donate:
Pack a shoebox online for £20
Fill your own shoebox and donate £5
Your online shoebox includes your £5 donation towards project costs for Samaritan's Purse. This is a super easy way to send a shoebox and your organisation can set up a page with a target goal and track your donations. Here's Parcel2Go's Christmas Boxes page.
If you choose to pack your box yourself, follow these simple steps on the Samaritan's Purse website.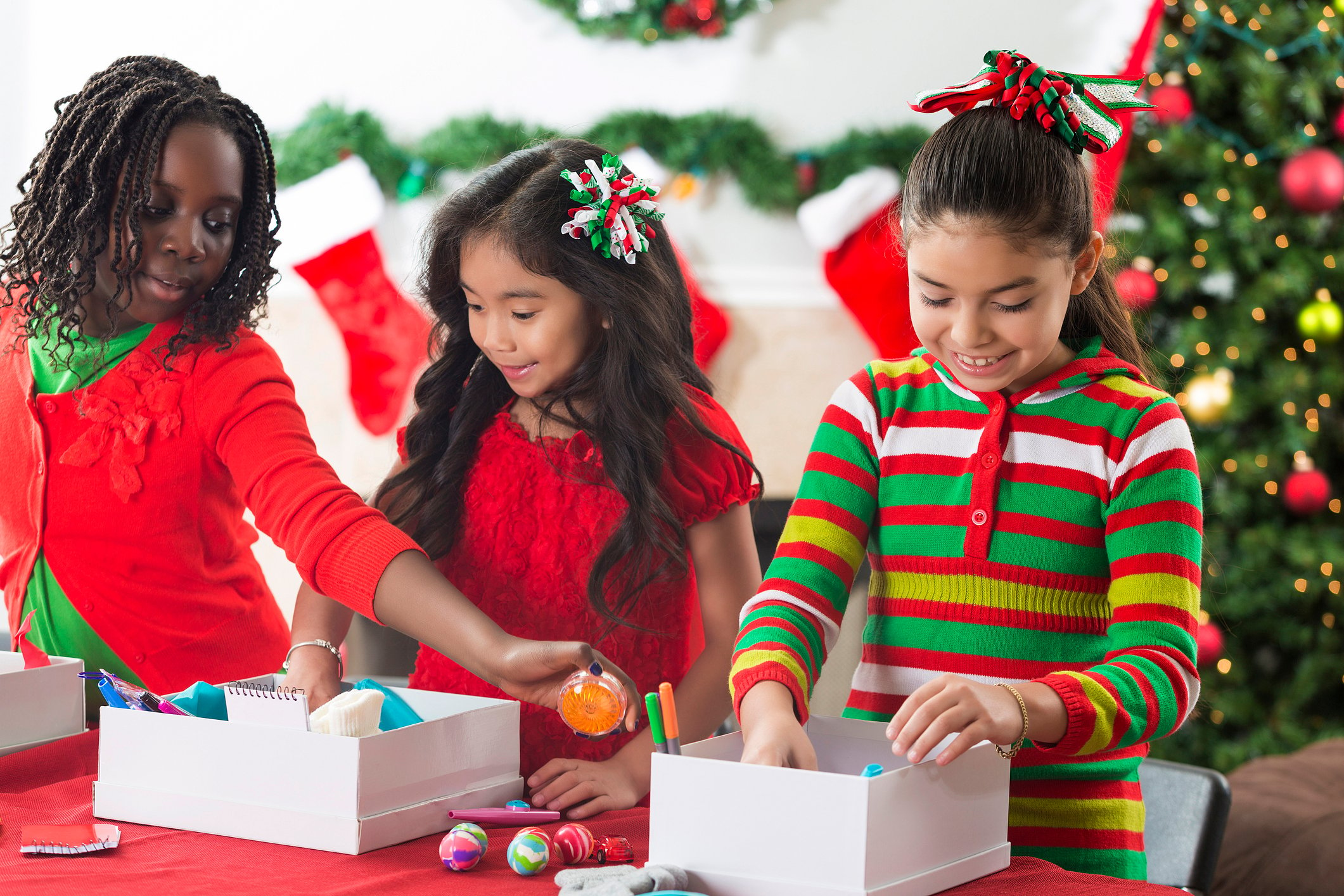 What to put in a Shoebox Appeal Shoebox?
It's a good idea to include things like toys, school supplies, hygiene items and accessories like hats and scarves as well as small clothing items and jewellery.
What you choose to send will depend on the age group you decide to ship to but here's a few examples of what you can put in your Christmas shoebox:
Cuddly toy
Toy car
Crayons or coloured pens
Notebook
Paint set
Skipping rope
Flat football with pump or foam ball
Action figures
Musical instruments
Playing cards
Hairbrush
Rubber duck
Cap or hat
Hair accessories
Find a full list of what you can and cannot include in your Christmas box.
Certain items like toothpaste, liquids and sweets won't be allowed. As some items will be shipped across borders, you don't want your special gift to be held up or destroyed at customs. So it's really important to avoid restricted items.
And make sure the items you pack are appropriate for the age group you choose to send to.