Every now and then, you may want a parcel collected from another address and delivered to your own. Though this might sound difficult to do, it's actually fairly straightforward when you book through Parcel2Go.
Choose a Collection Service
First of all, you'll need to make sure you're booking a parcel collection service, rather than a parcel drop-off service.
To do so, you should go to the Parcel2Go website and enter your parcel details as you usually would to get a quote.
Then, on the next page, make sure you select "Collection" from the tab filters at the top.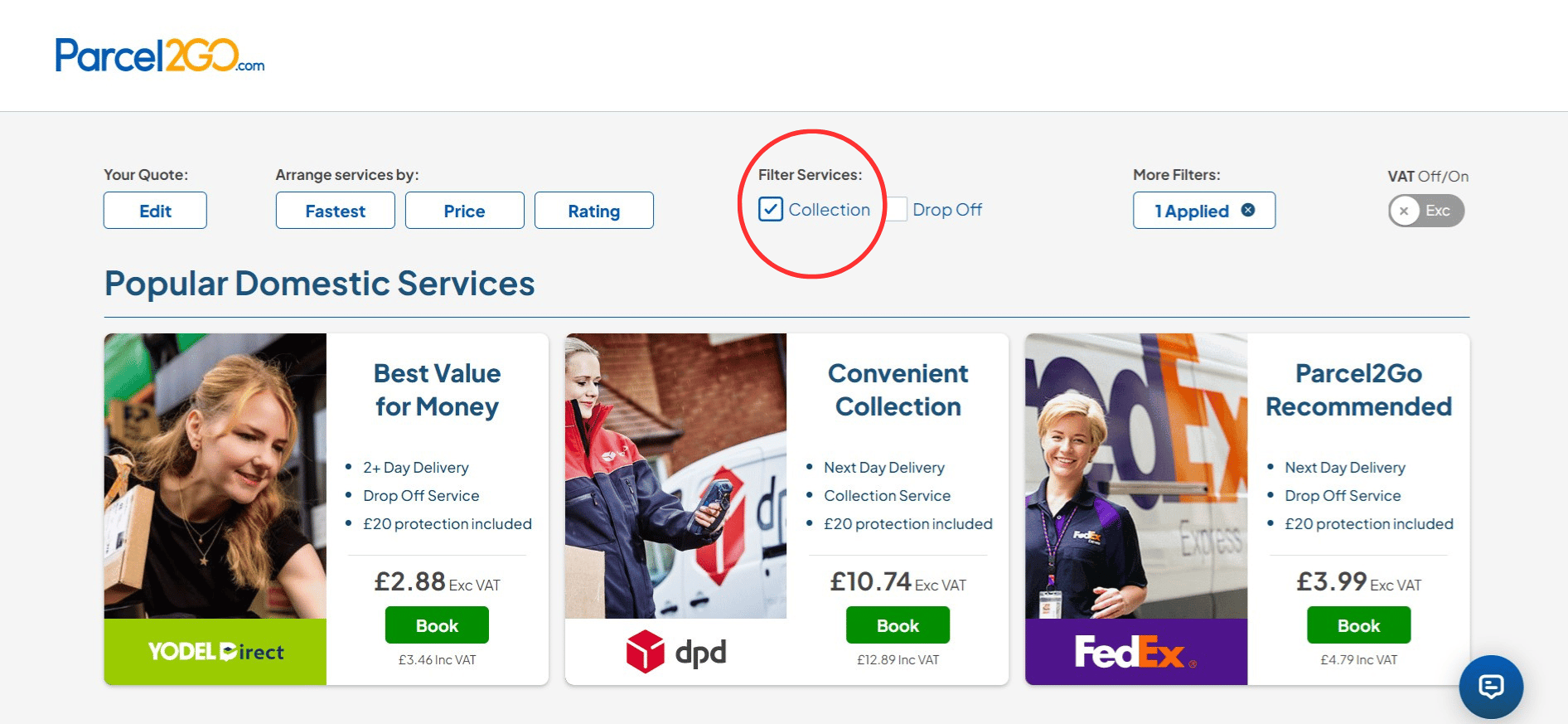 Now, you'll only see services that offer parcel collection from a specified address. Select the service that suits you best and click 'Book' with or without parcel protection to continue.
Setting a Collection and Delivery Address
Then it's as simple as setting both addresses for the collection and delivery. It's easy to set a collection address that isn't your own. To have a parcel collected and delivered to you:
1. In the "Address Details" section, enter the name of the person that the courier will collect your parcel from under "Collection Details"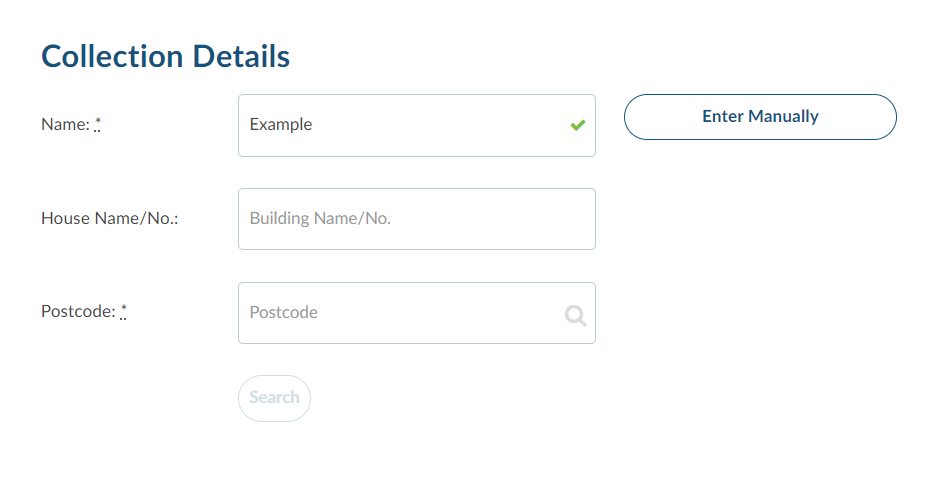 2. Enter their house details in the fields below, including house number and postcode. This will be the address that your parcel is being collected from. Make sure to double check the details to make sure your parcel is collected without any hassle.
3. Then under the "Delivery Details" section, enter your own delivery details, including your name, house number and postcode. Again, make sure you double check all details that you enter as this will be the final destination of your parcel.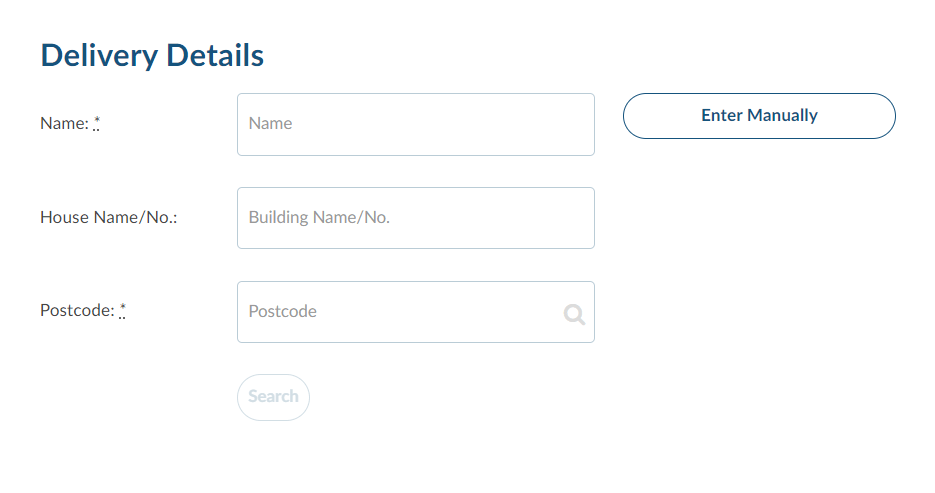 With our variety of trusted couriers, you can be sure your parcel will be collected and delivered reliably at some of the UK's lowest rates. Get a quote today and see how much you could save.
Then you're all set! The courier will now collect the parcel from the address you specified and deliver it right to your doorstep. For more help with booking a delivery, check out our guide on how to send a parcel.
Choosing a Collection Date
If you want to set a specific collection date, you can change the date of collection before you continue to the next page. Simply click the link in the provided text and select the specific date you'd like the parcel to be collected on.

Additional Options for Your Parcel Delivery
If you need some extra security for your parcel collection and delivery, you can easily get extra peace of mind with Parcel2Go. After entering the address details for both your collection and delivery locations, check any additional delivery options that you want.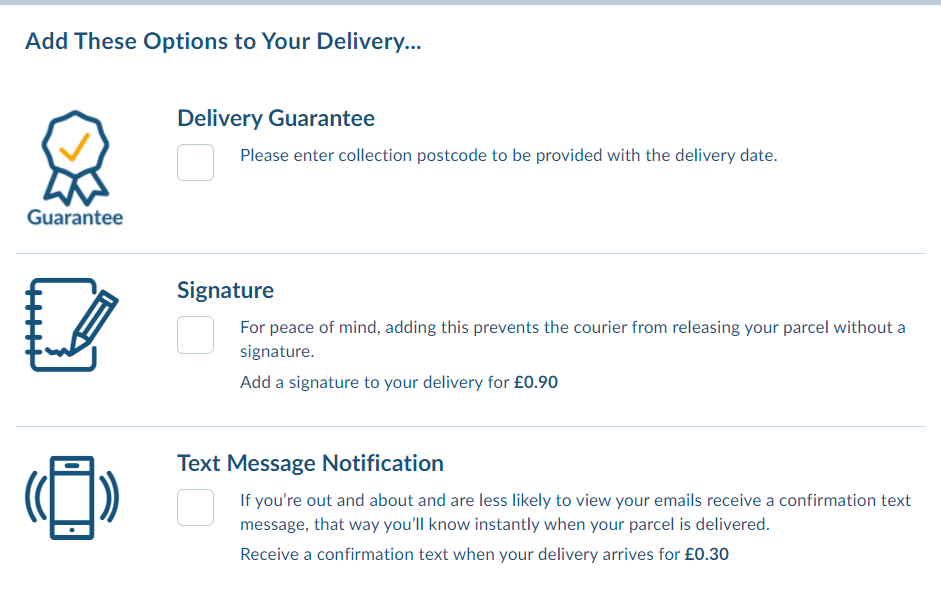 With extra security, you can be sure your parcel is being collected and delivered reliably all while keeping you regularly updated on its progress. Please note that these will cost extra on your final delivery fee but free tracking is available with every order at Parcel2Go.