Every now and again, you may need to have a parcel collected from another address and have it delivered to your own.
Though this might sound difficult to do, it's actually fairly straightforward when you book through Parcel2Go.
Selecting a collection service
First of all, you'll need to ensure you're booking a parcel collection service, rather than a parcel drop-off service.
To do so, you should go to Parcel2Go.com and enter your parcel details to get a quote.
On the next page, choose "Collection" from the tab filters at the top.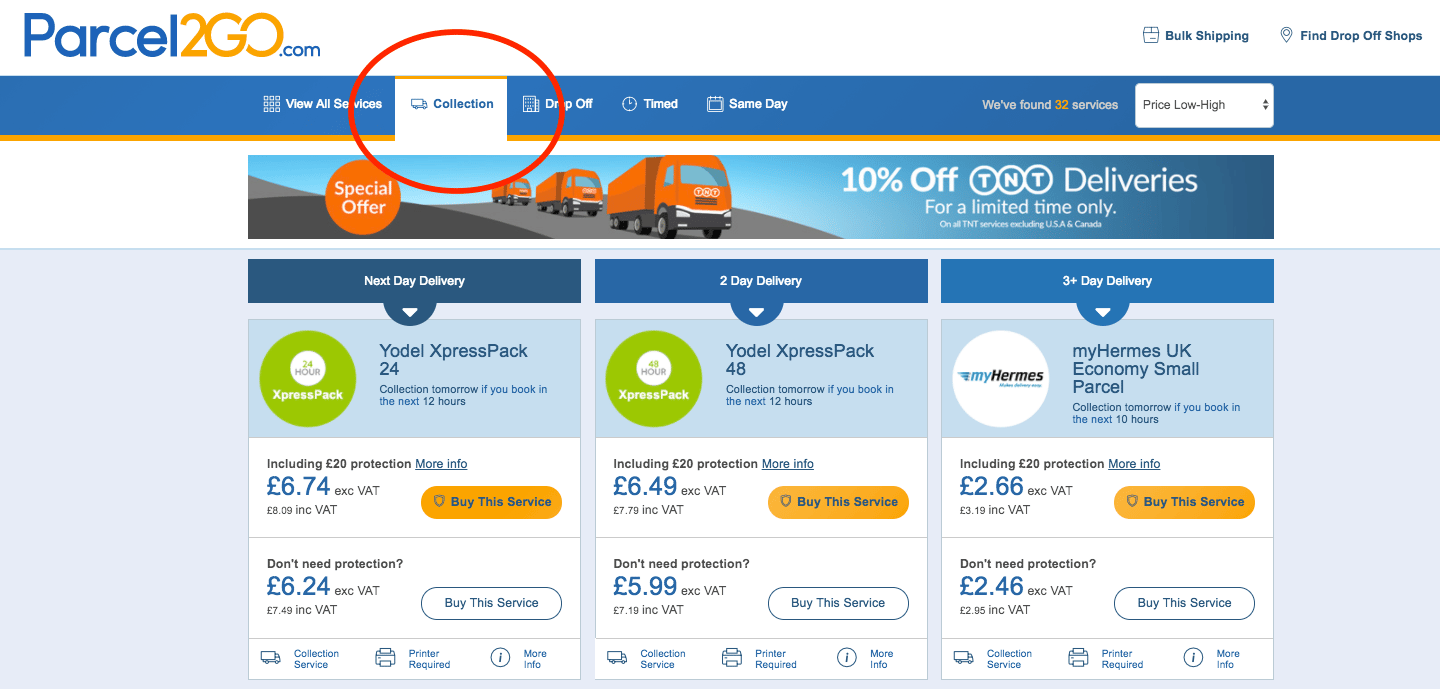 Now, you'll only see services that offer parcel collection from a specified address. Select the service that suits you best and click "Buy This Service" to continue.
Setting a collection address that's not your own
It's actually quite easy to set a collection address that isn't your own. To have a parcel collected and delivered to you:
On the "Address Details" page, enter the name of the person that will be giving the parcel to the courier when they come to collect it under "Collection Details".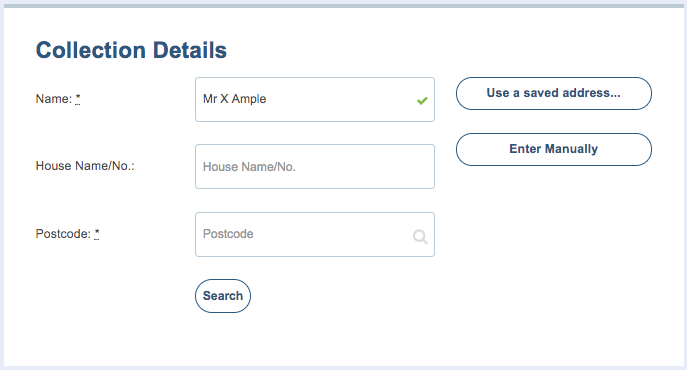 Enter their house details in the fields below.
Under "Delivery Details", enter your own details, including your name and address.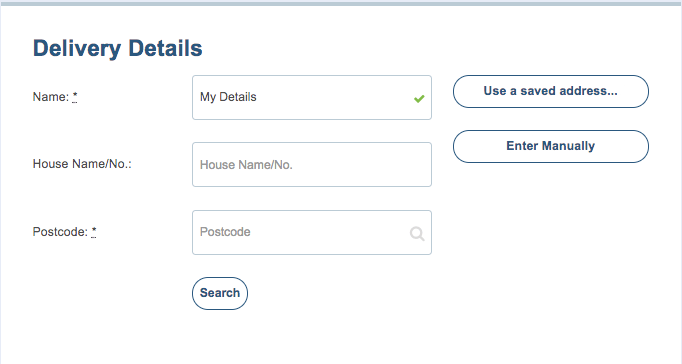 ​
If you wish to set a specific collection date (one that suits your sender), you can change the date of collection before you continue to the next page.

​
And that's it! If you need any further help with booking a delivery, you can check out our guide on how to send a parcel here.