Shopping on Instagram just got easier with Instagram Shoppable. To be a successful e-commerce store you need to rely on website traffic which ultimately leads to conversions, most of the time.
Even your most loyal customers may not be navigating towards your website every day, but that can now change with the ability to use Instagram Shoppable. Instagram has 500 million daily active users and 80% of Instagram accounts follow a business profile.
In fact, 60% of Instagram users find new products through a social media platform and 75% of users take action after viewing a post. With this in mind, it's clear that you need to use Instagram Shoppable to continue to grow your e-commerce store.
Let's start with tips on how to use Instagram Shoppable:
Be Eligible
Before you start, you want to make sure your shoppable posts are not violating any of the Instagram rules and regulations. Ensuring you are up-to-date with Instagrams regulations will mean you can avoid any trouble and the chance of your account being suspended along with your Instagram marketing strategy.
Ensuring you are eligible will mean you can continue to the next steps to success.
Knowing Your Audience
This is a vital step and you need to make sure you are promoting products on Instagram based on your target audience and users who follow your profile.
Start by identifying your target market by conducting market research and in a perfect world, your Instagram followers should hopefully mirror your target audience.
Using Instagram analytics will help you to understand who is following your content so you can adjust your promotion if you need to. This feature is only available to Instagram business account holders. Taking advantage of this feature will help you maximise the efficiency of your posts.
Promote your products that will appeal to your followers or you may not generate many sales.
Use a Facebook Catalog
You can create a catalog of products to sell via Instagram by using Facebook Business Manager.
You can set this up using the Facebook page which is connected to your Instagram business profile. You will be able to navigate to the "catalogs" option from the menu.

Once you have navigated here, you can control all the settings related to your product catalog, or catalogs. Granting access to employees and assigning roles will help you improve efficiency, creating specific jobs.
When you add pictures to your catalog, this will automatically sync with your Instagram account and share shoppable posts.
Adding filters to each product will help you manage them in the same way you would on your e-commerce site. These filters can include:
Price

Gender

Category

Availability
You can also add information manually to each product.
Using BigCommerce and Shopify
Integrating BigCommerce and Shopify can be easily done in order to sell more of your products. More importantly, you can integrate existing shoppable posts with no extra cost.
Setting BigCommerce can be easy, but you can refer to this guide to help.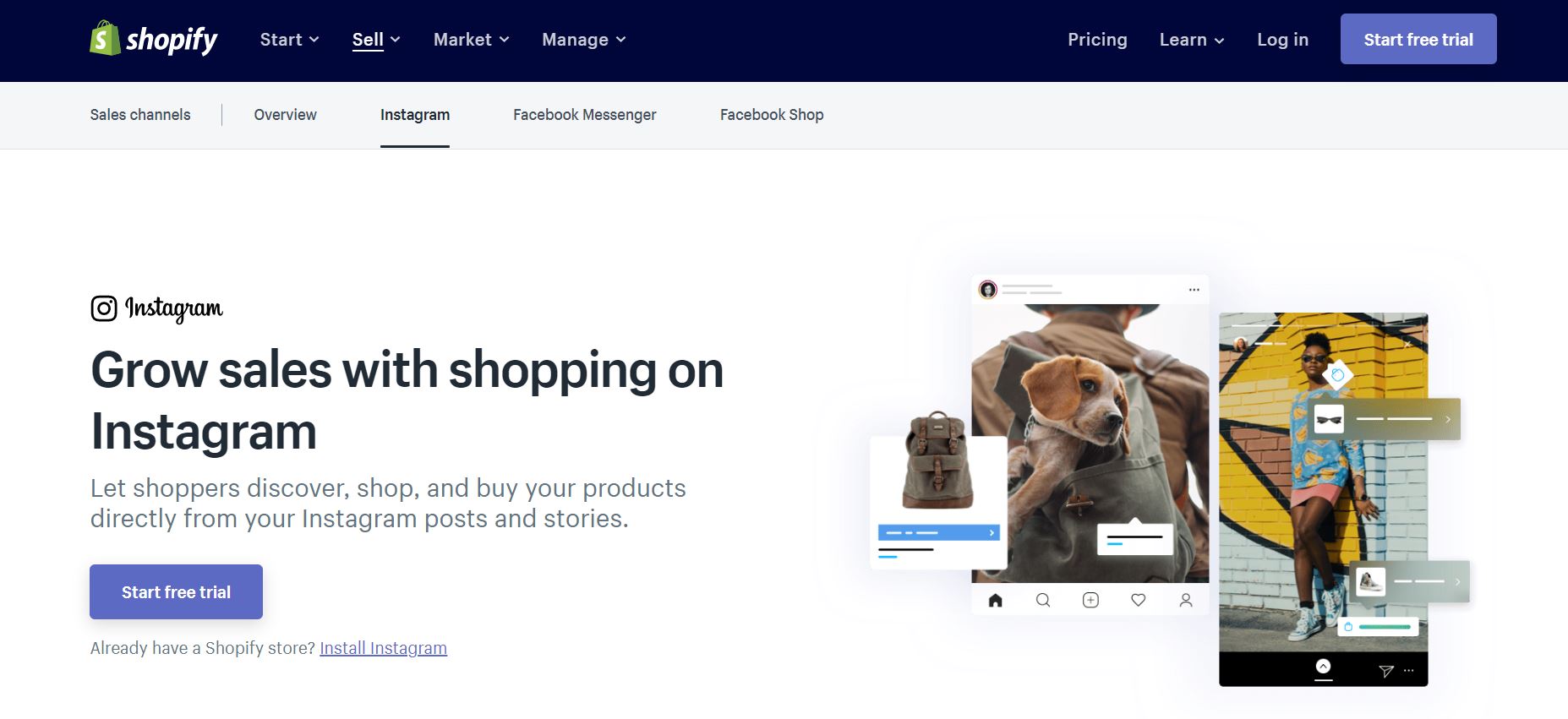 This is a faster way of adding products to your catalog than manually adding each product.
Once your shop is set up, you can continue with the integration process through Facebook Business Manager.
Once you have done this, Instagram needs to review your BigCommerce or Shopify account and then you will be granted access to the shoppable posts feature on Instagram.
Tagging Your Instagram Products
The next stage requires you to upload your pictures to your Instagram account as you usually would.
Tip: Using professional photos using your products that are available in your catalog will increase sales.
Just before you post your picture, you'll notice the posting options and you will now have the access to a new feature.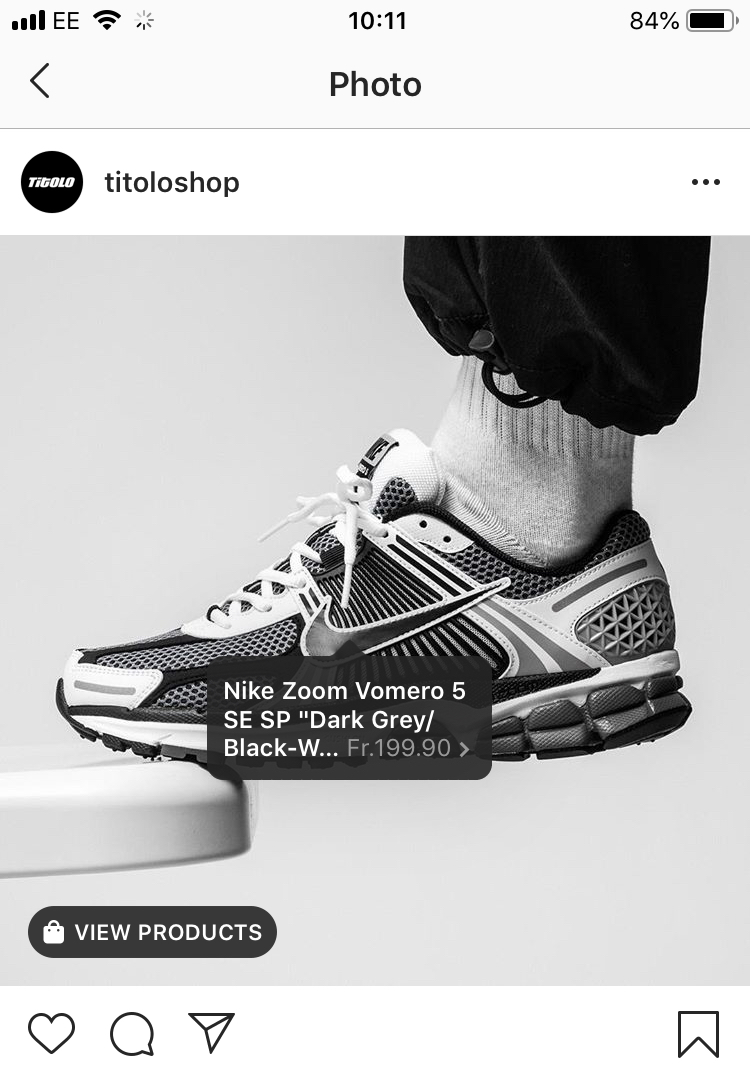 You just have to tag your products the same way you would tag a person (using the @ before typing in your products)
Instagram Location
When you tag your products, in addition, you need to tag your location.
An actual location is not necessarily needed but a location related to your post you are selling is needed or your target audience.
Again, referring to Instagram analytics helps you with a location as well.
Here is an example by Western Rise:
They're selling some slim trousers and as you can see from the location tag, New York is the location.
If you click on the location tag you will see this post as one of the most recent images. If some users don't follow you, then they will be able to see this shoppable post by just searching for the location in the tags filter.
Promotions Are Essential
Getting your promotions in front of as many eyes as possible is crucial. Your posts will promote your products and your target audience.
Make sure you are alternating your posts to your competitors to gain an advantage on Instagram. Running a raffle or a giveaway is always a good way to build your audience further and promote what you're selling.
Conclusion
Whether you think your e-commerce site is successful or not, your users aren't going to be visiting your site more than social media. That's why, if you aren't already, you should be selling your products on Instagram.
Start by verifying your account and see if it is eligible for the shoppable feature. By syncing Facebook Business Manager catalogs with your BigCommerce and Shopify accounts you will be able to speed up the process.
Ensure that all your product information is accurate and clear so that you be as efficient as possible. The prices and descriptions of your products should be exactly the same as on your website.
By monitoring your progress on Instagram analytics, you will be able to see your target audience and where you can improve. By following our guide you will be in with a good chance of being successful on Instagram and increase your product sales.
When shipping your products, make sure you choose Parcel2Go to receive the best parcel delivery quotes. By being a leading parcel comparison company, we are able to give you the cheapest parcel delivery options with the most trusted couriers.
Book a quote today!