Thousands of people sell their unwanted items on eBay every single day, some do it to make a bit of extra cash whilst clearing out their homes, some want to create a business, others make a full wage from it. Whatever your reason for taking to the online selling platform, chances are you want your items to sell fast.
Have you ever looked at a listing that's coming to an end and thought "that will never sell?", well, you're not alone. Which is why we've pulled together this guide on how to revive your listings to give your items the best chance of selling.
1) Identify The Problem
You'll need to determine the reasons your item isn't selling for you to be able to fix them. These may not always be clear cut, which is why getting insight into your listing performance is crucial. Insights can help you identify a particular area where your listing needs improvement.
Luckily, there are tools you can use to determine the actions you need to take. Start off with eBay's Listing Analytics to view the performance data of your listings.
To access Listing Analytics:
Go to your eBay Seller Dashboard
Click the 'Applications' tab
Look for 'Listing Analytics'
Click 'Subscribe Now'

Subscribing to eBay's Listing Analytics is an easy and free way to get insights into why your items aren't selling.
eBay Listing Analytics will allow you to see key metrics like:
Rank — the search placement of your listing compared to others.
Format — auction or fixed-price.
Impressions — the number of times your listing appears to potential buyers in a search.
Clicks — the number of times buyers have clicked on your listing.
Click-through — a percentage based on total clicks divided by total impressions.
Sold items — the number of times buyers purchased an item from your listing.
Sell-through rate — the number of items sold divided by the number of clicks on your listing.
Watchers — the total number of eBay members watching your listings.
Sales — the value of items sold in a listing.
Take a look at these metrics to spot common trends. They will help provide insight into why your product might not be performing as well as you think it should.
For example, let's say that your impressions are high, but your clicks are low. You might conclude that your item is easy to find, but your listing title or image is putting users off from clicking through.
Or, you might see a surprisingly low number of impressions. A low impressions count might prompt you to consider optimising your title and description with keywords to help people find it.
2) Optimise Your Title
The title of your eBay listing is the main source of information for potential buyers, it's the first thing buyers will see. It's also what eBay uses to determine which items should show up for different search terms.
To determine the effectiveness of your title, look at your total impressions. A low number of impressions means that few people are finding your item when they search on eBay. And if people can't find your item, it could be the case that your title isn't optimised for the search terms your potential customers are using.

Misspellings in titles can prevent people from finding your listings.
Think about it this way, if you were to go into a shop and some of the stock was in the back, it wouldn't sell where no one can find it.
Now take a look at your title. Is it engaging? Does it provide specific details like brand and model? Is it spelt correctly? Does it contain keywords that potential buyers would search?
If not, you might need to revise it.
One tool you can use to revitalise your titles is Terapeak Title Builder. It's a free eBay app that analyses millions of other eBay listings to provide you with more 'searchable' suggestions.
It's also worth doing a sense check on these suggestions. Keyword-optimised items might get more impressions, but they need to be informative too.
In short, use keywords in your title, but keep them relevant. That way, your listings not only get found, but they get attention too.
3) Imagery Captures Attention
Would you pick up a magazine or a book if the front cover had a blurry image? Or didn't depict the content that went with it? Probably not, right?! The same goes for your listing images, potential buyers are far less likely to click on your listing if the picture looks amateur and of poor quality – they will associate this with a poor-quality item.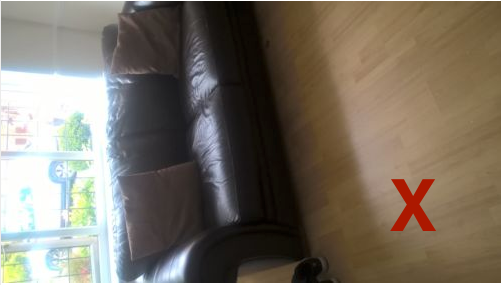 Poor photographs give buyers the wrong impression about your product.
The tell-tale sign of a bad image is a low click-through rate. If this is the case, check that your images match the following requirements:
They're bright enough to see clearly.
They're in high definition.
They're real photographs of the item you're selling, rather than stock images.
There are enough images to show the item from every angle – eBay allows 12 images per listing.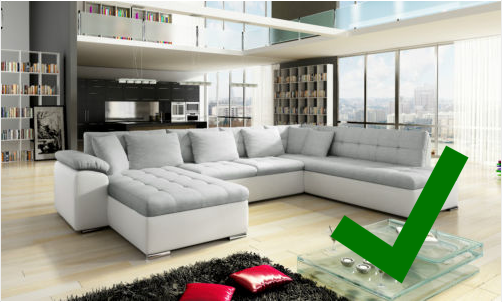 If necessary, re-take the pictures to make them more appealing. For high-value items, you might even consider getting a professional photographer to take and edit them for you.
To sum up, make sure your images are clear, plentiful and professional to see an improvement in your listing's click-through rate.
4) Evaluate The Price
Who would buy a shirt for £30 when they could buy the exact same one for £20 at the shop across the street?
Although you might have settled on what you believe to be a fair price for your item, your potential buyers may not share that view. This is especially likely if your competitors are selling the same item at a lower price.
Do a quick scan of your direct competition. Do their prices undercut yours? Do they offer more for the same price? If so, you'll need to consider dropping your own price to compete. This is fairly straightforward with a fixed-price listing. Go to your account, select the listing you want to edit, and change the price in the given form.
If you've listed an item for auction, don't worry. There are still a few things you can do to be more price-competitive. For example, you can remove a reserve price on an auction listing provided there are more than 12 hours until the listing ends. This can attract low bids that escalate to a reasonable selling price.
Another useful trick is to start the bid low – Sell your items in auction format starting at 99p or less.
Everyone gets excited by a bargain, your 50p top will attract attention from the first day and by the time the auction ends buyers will be so determined to outbid each other they will often be paying more than you'd expect.
It's simple economics — you need to sell at a price that customers are willing to pay.
5) Give Flexible Shipping Options
Shipping is critical to online buyers. If your item has a low sell-through rate, you might be failing to provide the delivery options your customers want. Buyers are often put off by extra delivery charges or an unreasonably long delivery period.
Consider offering a range of delivery options, including a 'Free Shipping' option. Not only do many eBay users expect free delivery on certain products, but free shipping can also boost your listing position. That's thanks to eBay's 'Fast & Free' programme.
Fast & Free is an update to eBay's search algorithm that puts sellers with fast and free shipping at the top of the search results. Sellers without end up at the bottom.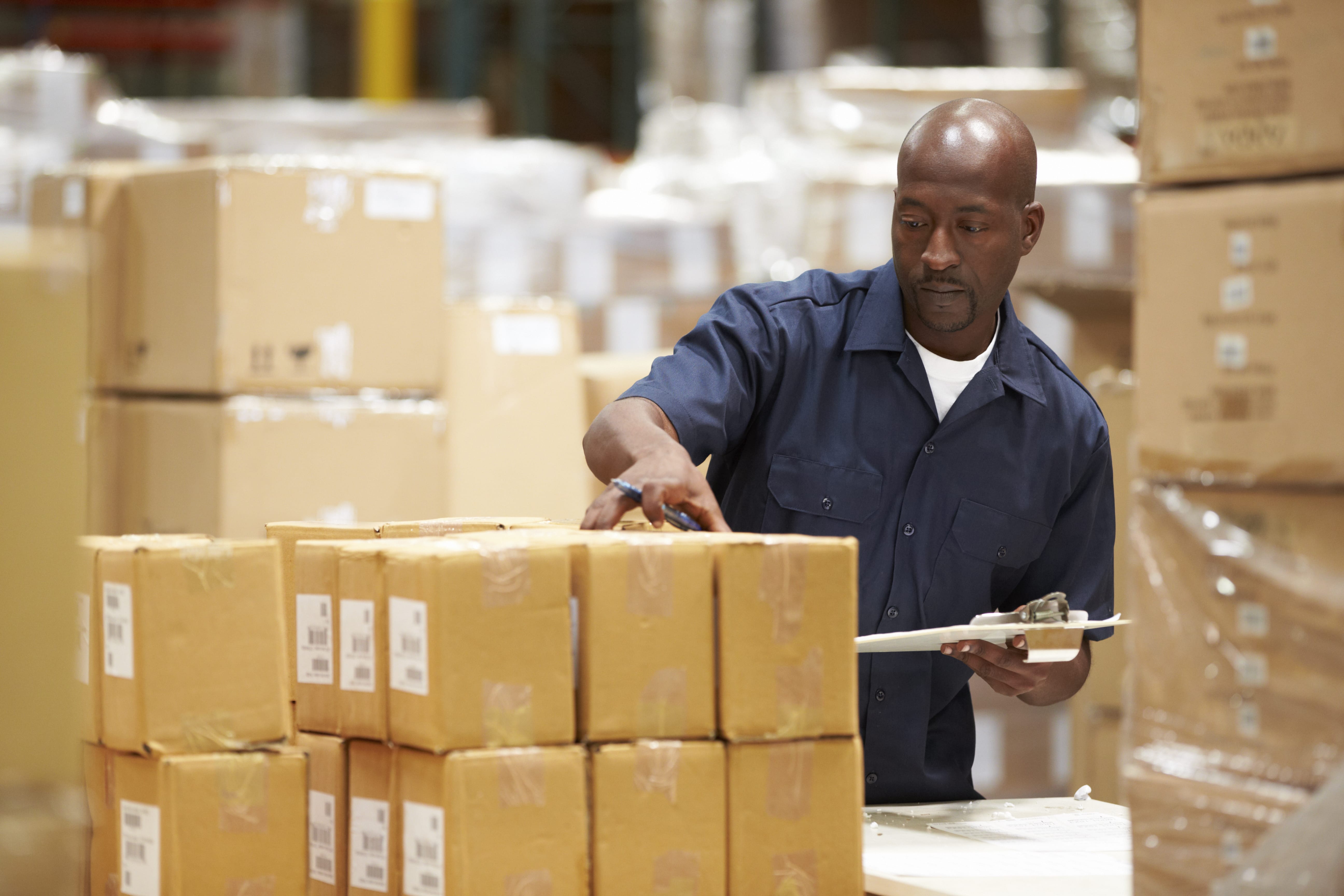 Offering free shipping can work as a good incentive to purchase for savvy buyers.
To keep your profits healthy when offering free shipping, you can increase the cost of your item to accommodate the extra cost. You'll be surprised at how many customers aren't phased by it. Free shipping is a sign of trust and goodwill, something buyers will be willing to pay a little extra for.
You'll need to strike a balance between the cost to you and the cost to the customer. The best way to do that is to use a courier comparison website such as Parcel2Go. That way, you find the cheapest deal on your shipping. For many, this will make the difference to being able to afford to offer free delivery. Giving customers a range of delivery options empowers them to decide how they want their item delivered. You can even win additional customers by offering flexibility.
6) Create Attention With Your Listings
No matter how well optimised your listing is on eBay, it may struggle to sell if you fail to advertise.
Creating a bit of a buzz around your listing on social media is a great way to drive traffic straight to your page. By sharing fresh pictures and even discounts, you can generate interest where there may have been none.
You can also encourage people to share your listings by offering to share theirs in return. That way, you get extra exposure without having to pay for it.
Make sure that you're approaching as many channels as you can — Facebook, Twitter and Instagram are a great place to start. Target the same users across their different accounts to 'ring the bell' that your product is still available to buy.
Why not try Smart Send Parcel2Go's new, free, no fuss e-commerce shipping solution. Smart Send can be fully integrated with your eBay store, giving you more control whilst saving time on your deliveries. It puts you in control of all your shipping across multiple platforms - and it's FREE! For more information visit parcel2go.com