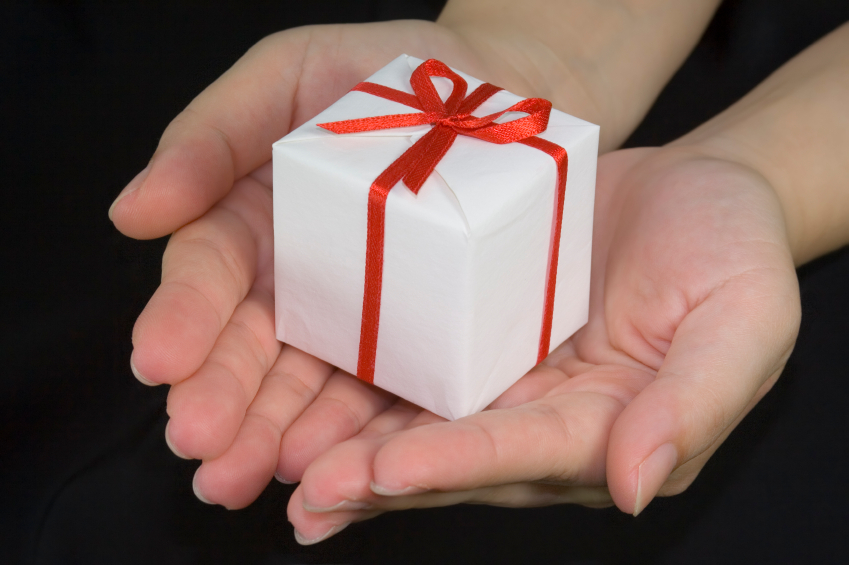 Father's Day is just around the corner and with not long left to go before Sunday 21st June, sons and daughters across the country will be wondering how they can show they care on this day that comes only once a year. Even though we may love our dads to pieces, just how much money are we willing to part with to treat them?
Research by leading parcel delivery comparison website Parcel2Go.com has revealed the difference in our spending habits when it comes to those two days that celebrate parents around the world. In an online survey, Parcel2Go.com asked more than 500 people two questions about how much they spent on Father's Day and Mother's Day. The majority of respondents said that they spend less than £5 on their parents, with 42.7% parting with less than a fiver for Father's Day, and 32.2% for Mother's Day.
It's as the average spend climbs that we start to see a difference between the two milestone days: with a sizable 30.9% stating that they spend between £6 and £20 on their mothers, with only 24.9% spending the same on their fathers. 24.2% of people would splash out more on their mothers by spending between £21 and £50, compared to just 21% for their fathers.
Stuck for ideas?
With those statistics in mind, don't be afraid to really treat your dad this Father's Day! But as many people may know, dads can be notoriously tricky to buy for. With huge bouquets of flowers, boxes of chocolates, soaps and perfumes, jewellery and spa days being just a few of the many present options out there, it's easy to see how we can go a little overboard when it comes to Mother's Day. But decent Father's Day gifts are often difficult to come by, especially when trying to strike a balance between something useful and something that shows him just how much you care.
But thoughtful presents don't have to cost the earth, so if you're looking for something quirky that he can either work on himself or something that will show him that you love him, check out Parcel2Go.com's gift guide for presents under £20.
Chilli Seed Kit
We all know how dads love a project, something they can get their teeth into and work on whenever they have a bit of extra time, and this Chilli Seed Kit is perfect. Inside are 3 different types of chilli seeds, each of varying degrees of spice, and instructions on how to grow them perfectly. They will grow easily inside or outside, and the kit even comes with a little notebook so he can monitor their progress.
RAF Spitfire Cufflinks
Cufflinks are the perfect present for a man on Father's Day and if your dad is a history buff then you can't go wrong with these silver-plated Spitfire cufflinks. Designed to be a perfect tiny replica of the famous planes, these RAF cufflinks are sold by the British Legion charity, so not only will he love them and look great with them on, you're doing a bit of good in the world too.
Personalised Vintage Tankard
A gift on Father's Day goes a long way, but a personalised present can go the extra mile in telling your dad just how much you love him. This Personalised Vintage Tankard makes the perfect gift from children to dad, as you can personalise everything from the names to the message. Every time he uses it, the message will catch his eye and he'll smile to think of happy memories.
Brogue Luggage Tag
If your dad suffers from wanderlust or is always jetting around the globe to some new location, make sure a little part of you always goes with him that he can remember you by. This Brogue Luggage Tag is a classy finishing touch to any suitcase, and has been designed with a handy little popper to keep his details safe inside. Embossed with the words 'Well Travelled' in golden ink, he'll never lose his suitcase abroad again!
Photo Mug
Dads love a good cuppa throughout the day so why not design your own Photo Mug for him to have wherever he goes. You can use any photo you choose, such as a happy memory or a family portrait, and with so many designs to choose from, including magic mugs that change with heat, you'll be too spoilt for choice to pick! No matter where you are or where he is, you'll be able to say good morning every time he uses it.
The conundrum of what to buy our dads for Father's Day is a problem as old as time itself, especially if you've got a dad that seems to have everything! While you don't have to break the bank to get him a great present, it really is the thought that counts so try and think of something that he will really like or something that plays to his hobbies. And don't forget, you can't go wrong with personalisation for a tug on his heartstrings!
If you can't make it to see your old man on Sunday 21st, that doesn't mean he still can't have a gift to unwrap on the day! To help you out, Parcel2Go.com have created a handy guide to let you know when you have to post his present for it to reach him on time. Check it out below and make sure your dad has something to put a smile on his face this Father's Day.