Must-Know Facts About St Patrick's Day
St Patrick was kidnapped and brought to Ireland as a slave at the age of 16.
Many Irish began to wear the shamrock as a symbol of their pride in their heritage and to show their displeasure with the English laws against using the Irish language
Traditionally, the colour blue was associated with St Patricks Day, not green.
After being forbidden to speak in their own language by the English, the Irish turned to music to help them remember important events and to hold on to their heritage.
The first St Patricks Day parade was not held in Ireland
St Patrick's Day
St Patricks Day is celebrated annually on March 17th, so we thought we'd pull together some interesting facts that you may not know about this eventful day. The anniversary of St Patrick's death in the fifth century. St Patricks Day is now a global festival and day of celebration in Irish culture, although it started as a religious festival. Irish families traditionally celebrated this day during Lent and families would usually attend church in the morning and celebrate in the afternoon. Observed as a religious holiday, Irish people have regarded this day as Holy for over 1,000 years. St Patricks Day is celebrated widely across the world today and brings a sea of celebrations every time.
Approximately 1 million people take part in Ireland's St Patrick Festival in Dublin with productions and a firework show. There are sites all over Ireland associated with St Patrick which shows how respected and well know this patron amongst Irish culture.
Here at Parcel2Go, we want to provide you with the most exciting and current trends. St Patricks Day is an event that is not to be missed, so we have provided you with some important facts and options so you can celebrate in style. Whether you are in Ireland or not, St Patricks Day is action-packed with activities and of course, partying.
Who was Saint Patrick?
Born in Roman Britain, (1) he was kidnapped and brought to Ireland as a slave at the age of 16. He later escaped but returned to Ireland with to help spread Christianity. However, St Patrick was thought to have come from either Wales or Scotland, not Ireland. After St Patrick returned to Ireland, he remained for the rest of his life, preaching, baptising and building churches until his death in 461 in County Down.
Following his death, the mythology surrounding his life became more ingrained in the Irish culture. The most well-known tale is that he explained the Holy Trinity using the three leaves of the native Irish clover, the shamrock.
Tradition has it that St Patrick drove the snakes out of Ireland and chased them into the sea. However, scientists have deemed this story to a myth and that snakes never existed in Ireland in the first place. Driving snakes out seen as a metaphor for removing Paganism or non-Christian leaders -like druids out of Ireland.
Religious people tend to go to mass on St Patricks Day to pray to God. It is a traditional day for spiritual renewal and offering prayers for missionaries worldwide even though St Patrick was never officially canonized as a saint by the Catholic Church.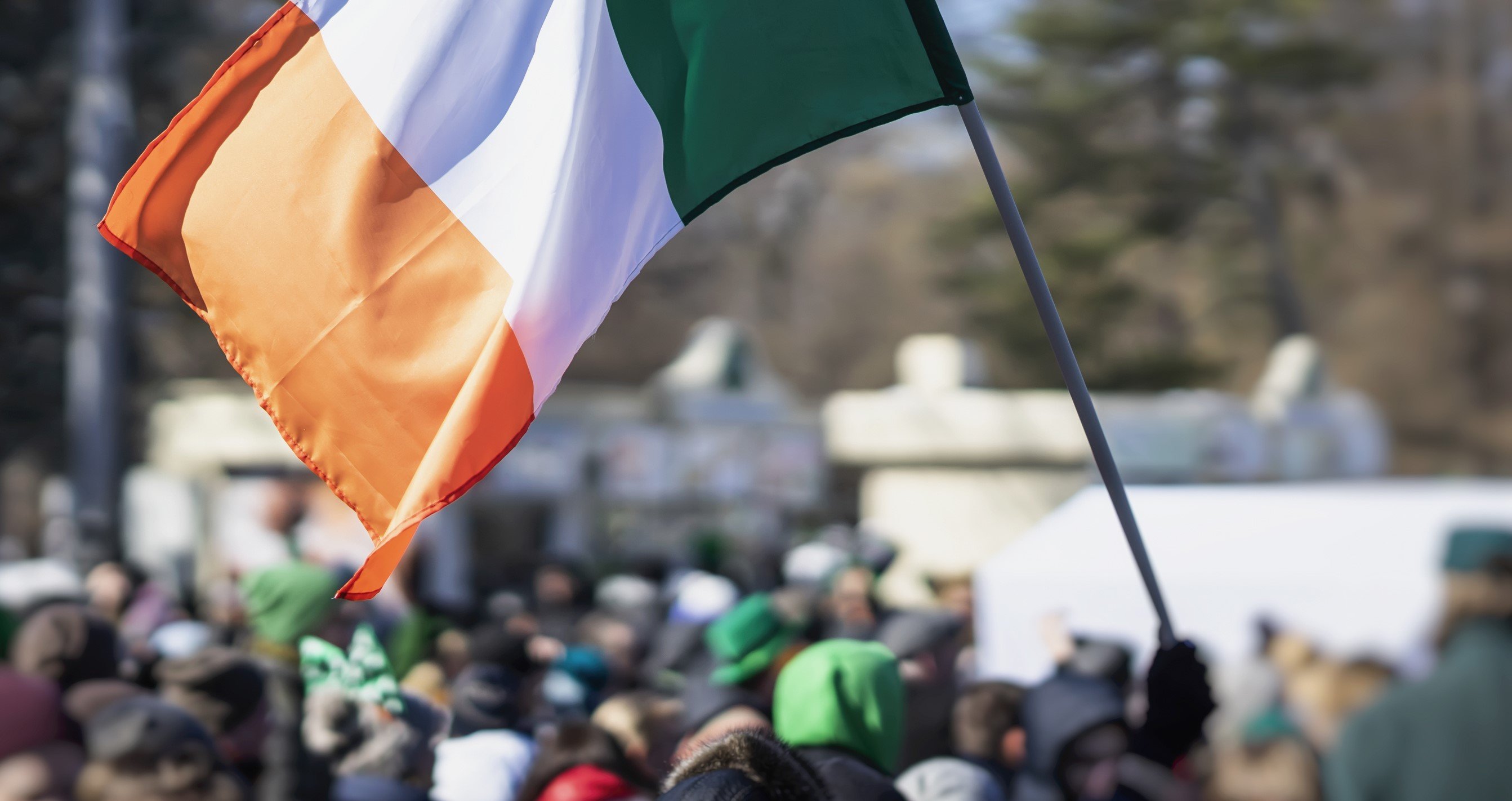 St Patricks Day Traditions
The Shamrock
A sacred plant in Ireland, the shamrock has symbolised the rebirth of spring. (2) Many Irish began to wear the shamrock as a symbol of their pride in their heritage and to show their displeasure with the English laws against using Irish language and practice of Catholicism.
(3) Traditionally, the colour blue was associated with St Patricks Day, not green.
Irish Music
Music is associated with all events and especially in Irish culture. Music has always been an important part of Irish life and continues to be a highlight at any St Patricks Day. (4) After being forbidden to speak in their own language by the English, the Irish turned to music to help them remember important events and to hold on to their heritage.
Today, Irish music is produced with instruments that have been produced for centuries, including the fiddle, the uillean pipes, the tin whistle and the bodhran.
St Patricks Day Food
Every year thousands of Irish Americans gather on St Patricks Day to share a traditional meal of corned beef and cabbage. Although cabbage has always been an Irish food, corned beef only began to be associated with St Patricks Day at the turn of the century.
Corned beef was used as a cheap alternative in order to save money when Irish immigrants lived on the streets of New York City's Lower East Side. The traditional and favoured dish of Irish bacon was substituted, and this cheaper alternative was found from their Jewish neighbours.
Irish soda bread is also a popular food to eat on St Patricks Day. A bread made from using soda rather than yeast has proven to be the bread of choice on St Patricks Day.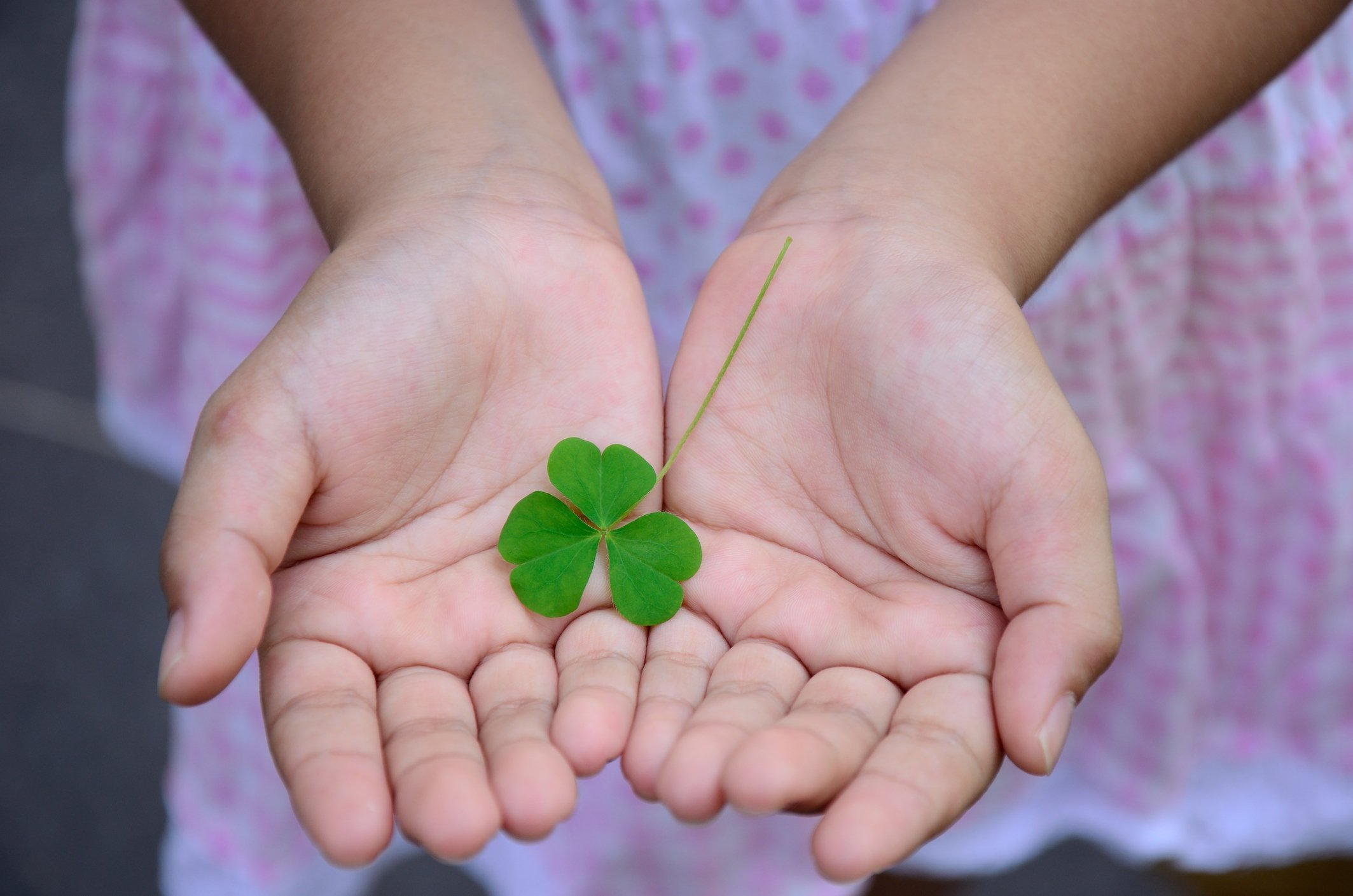 St Patricks Day Parades
(5) The first St Patricks Day parade was not held in Ireland at all, but in Boston in the United States in 1737. Today, people celebrate St Patricks Day from all backgrounds throughout the United States, Canada and Australia. St Patricks Day is also celebrated in many other locations that are not Ireland, including Japan, Singapore and Russia. More than 100 St Patrick Day parades are held across the United States.
Traditionally, St Patricks Day was a religious occasion but up until the 1970s, Irish laws mandated that pubs be closed on March 17th. However, at the beginning of 1995, the Irish government sought to increase the amount of tourism by showcasing Ireland and its culture to the world.
Whether you are Irish or not, St Patricks Day is celebrated from all backgrounds.
Dublin Parade
Dublin's St Patricks Day celebrations are not to be missed as the city embarks on one of the longest parades in the world. Although Dublin's parade is not as big as New York City's, it is much longer. Dublin's celebrations last for a week and include an assortment of activities like boat races, music performances, Irish Beer & Whisky Festival and finally, the parade.
This year, Dublin's St Patrick Festival will run from 14th- 18th March 2019 and what a sight it will be, holding an audience of half a million people.
If you want to stay in Europe, then head to Ireland's capital, Dublin. Dublin's celebrations last for one week and start early. If you like to party and embrace all sorts of St Patricks Day festivities, Dublin should be your first choice. There are more than 100,000 visitors heading to Dublin for St Patricks Day to join many more locals for the biggest party in the country. Dublin's streets will be bustling with celebrations and pubs will be buzzing, so don't miss out on this long weekend in Dublin.
If you are looking to spend your St Patricks Day in Dublin, here is more information ​
New York City Parade
New York hosts the worlds largest St Patricks Day parade and has done since 1762, 14 years before the US signed the Declaration of Independence. The first parade was on March 17th, 1762 and since then, it has increased in size and popularity.
The parade now has a staggering audience of over two million spectators to join in with all the celebrations. For those attending in New York City, the parade is worth the experience but if you are not a fan of big crowds, this parade might not be the one for you.
The Empire State Building will be luminous in the traditional green of St Patricks Day for the day. If you are looking to attend, the parade is free.
Choosing the right destination for St Patricks Day depends on your preference. If you want to embrace St Patricks Day traditionally, New York City is one of the largest celebrations and is where the first parade took place. Head over to the big apple to ensure a traditional experience.
Check out the best events on St Patricks Day in New York, here is more information
Chicago Parade
The Chicago parade provides a unique tradition that many others don't, dyeing the Chicago River green. The tradition started in 1961 when the chairman of the parade at the time saw green dye in the river. At the time of the sighting, green dye signalled illegal pollution.
The start of the St Patricks Day celebrations begins with the dyeing of the river which draws as many as 450,000 people who continue to the parade at noon.
The event lasts for three hours and both events are free to attend.
Click here to find out more information about St Patricks Day Chicago.
London Parade
St Patricks Day celebrations take place on the weekend starting on March 15th in the bustling city of London. Passing some of London's most iconic landmarks, the parade features lots of floats and dancing which commences at noon.
There is also an all-day festival in Trafalgar Square which includes food, fashion, music and drinks.
It is free to attend.
Although London is a popular choice for St Patricks Day, it is not deemed a public holiday in England. However, it does mark a spectacular event with marching bands from across the UK, sports clubs and Irish dancing schools in the annual London St Patricks Day Parade. If you want to see the iconic sights of London and immerse yourself in some English culture, head to London to celebrate.
Find out all the events in London this St Patricks Day, click here for more information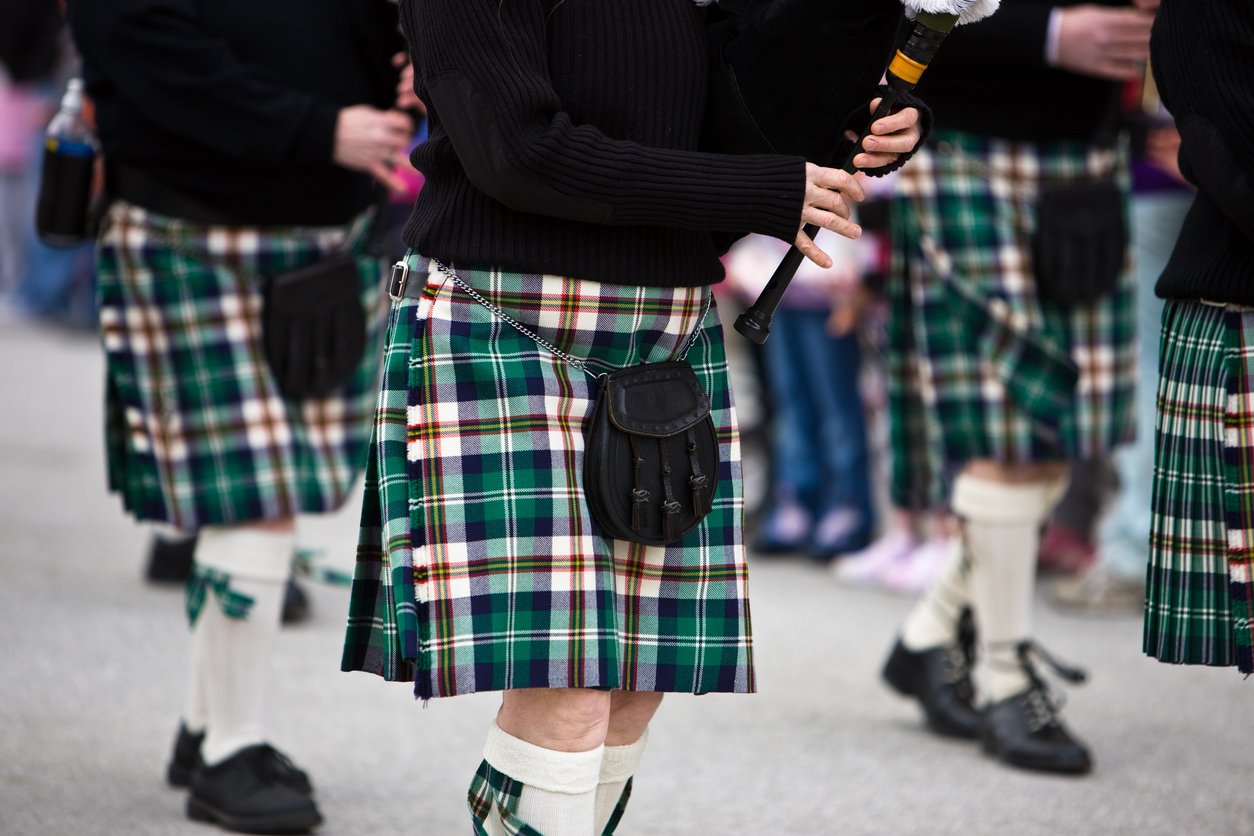 Wearing Green On St Patrick's Day
Have you ever wondered why people wear green on St Patricks Day?
It was thought that wearing green made one invisible to leprechauns. Leprechauns were described as mythical creatures that would pinch anyone, they could see not wearing green. This is one theory, but a more accepted theory started back in the 17th century when people wear green ribbons and shamrocks on March 17th to honour the patron saint, Patrick.
The colour green was worn by the Irish culture in New York City in the 19th century to express a political statement about the discontent with their social status in America.
When celebrating St Patricks Day, the key is not to go overboard, keep it subtle but effective.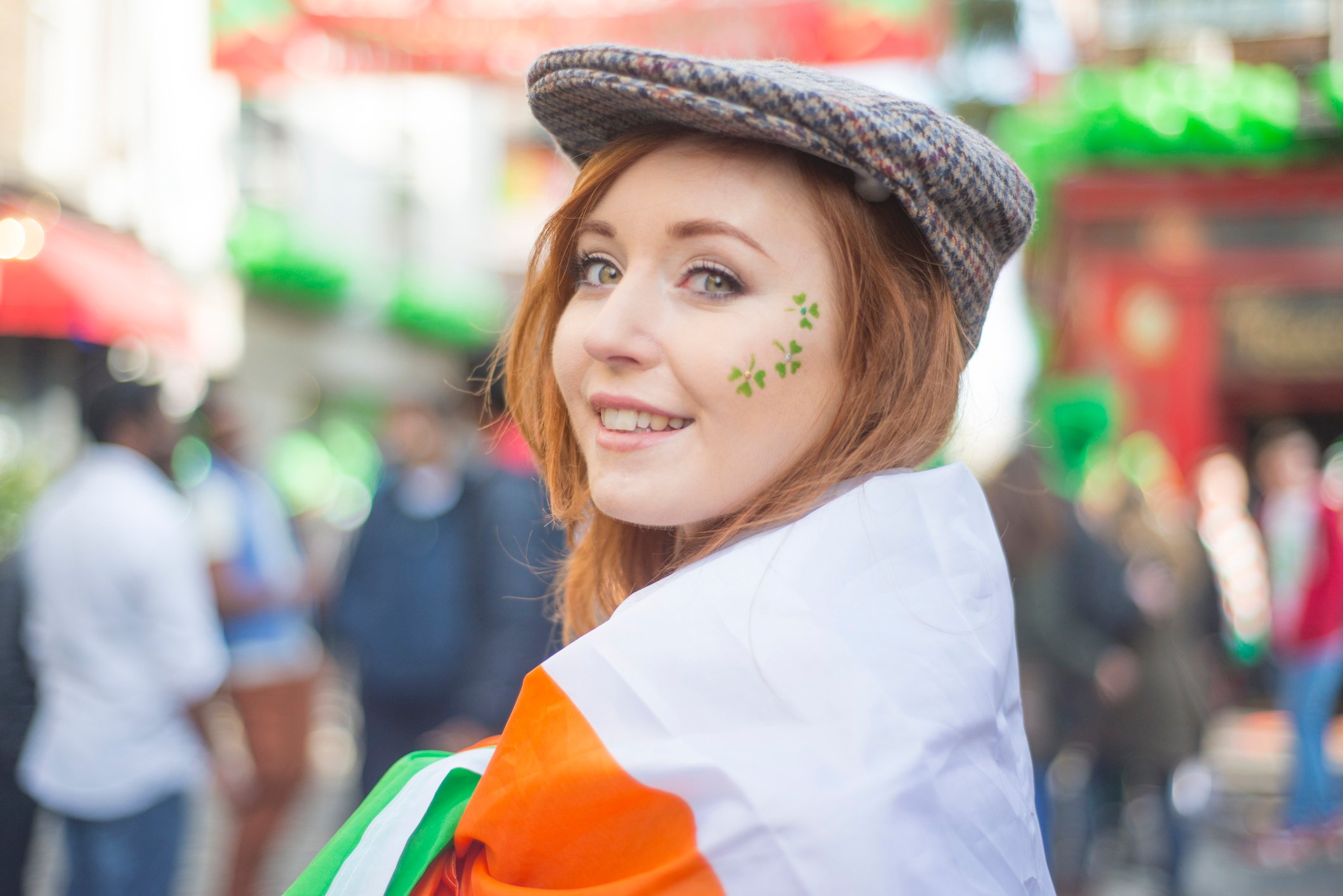 Whether you are heading to Ireland, the US or staying in the UK, St Patricks Day is always filled with explosive celebrations for everyone to enjoy. Don't miss out on this cultural experience either with a Guinness or at the spectacular parade that can be joined by anyone and of course, is free. Make sure you are wearing something green, so you don't miss out on the full experience with either a shamrock or something a little more subtle. This religious celebration is only once a year, so get involved with all activities and become Irish for the day.
Parcel2Go are here to supply you with the latest trends and exclusive tips to ensure you stay up-to-date. Make sure you grab a quote today to send a cheap parcel worldwide.