Inbox zero: that glorious state of nirvana where you've completely emptied your inbox. Where you've read, replied, and filed all your important messages away, and everything is good with the world. Right?
Nope! A lot of people think the inbox zero method is about getting an empty message feed, which for many is near impossible and even if you do achieve it, it'll quickly fill back up.
What 'inbox zero' is actually about is taking control of where you spend your attention and preventing emails (and a bulging inbox) distracting you from doing your best work.
Here's the good news: with some minor tweaks to your working practices, you can learn the importance of email management and transform your working life.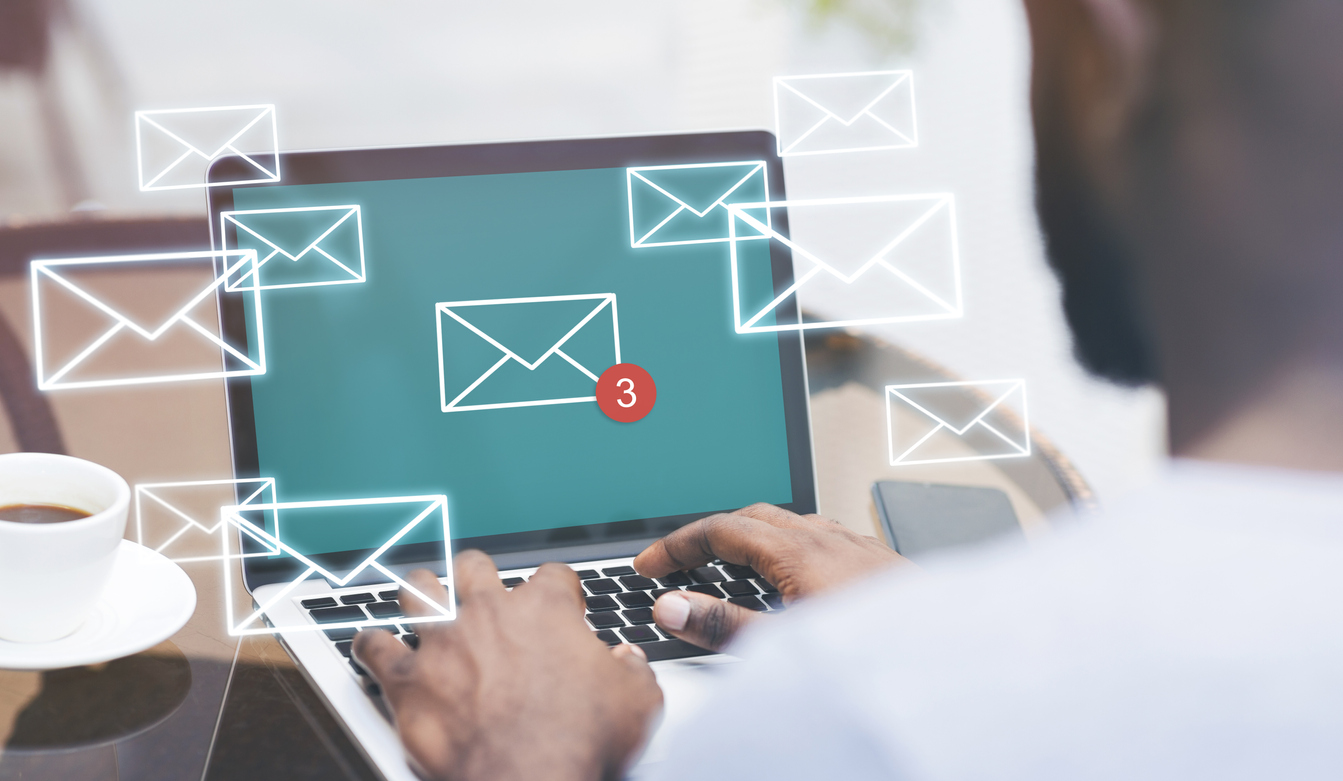 So, if you really want to spring clean your inbox, it's time to try some savvy email management tips.
1. Make friends with your inbox
We can all agree that having a giant list of pending emails staring us in the face can be stressful. However, doing daily battle with our emails in order to achieve inbox zero can be equally overwhelming.
Finding an email management method that helps you keep on top of your emails in as little time as possible is the goal. With that in mind we advise resisting the temptation to answer every email you receive immediately. Instead, choose from these three fast triage options:
If it requires no action on your behalf, archive it immediately.
Can you reply in a minute or less? If so, respond right away, then archive the message straight away.
If the message requires some thought or a more complicated response, snooze it to a time and date when you can get to it. Your goal here is to get the message out of the way so that it doesn't serve as a constant source of distraction. If you can't get to it until next month, then go ahead and snooze it until next month.
You should aim to never open an email twice and to not allow an email to linger in your inbox longer than 24 hours.
2. Keep it short and sweet
Keeping your outgoing emails succinct and to-the-point will not only make them quicker to write and easier to understand, but it will also hopefully encourage similarly concise replies.
Whilst there are no rules about the ideal length for an email, some people suggest aiming for five sentences or less. Of course, this isn't going to work if you're emailing about a detailed business proposal, but it's a good guideline to keep in mind most of the time.
3. Stop repeating yourself
We all have the same set of emails we write over and over again. So why not set up a template for them?
Whether it's an introduction, declining or accepting an invitation, sending out an expected document. It might not even take that long (really) to type it out, but you're almost certainly wasting your time by doing it over and over and over again.
Almost every email service will have some sort of system for creating and using templates. All you'll need to do is spend ten minutes setting them up and you'll be able to send out all your future recurring messages with the click of a button. Winner!
4. Get rid of clutter
For most of us, 90% of our email is nothing but distraction. For the next week, make the most of your email management tools and let them filter out all those recurring messages which you can't easily unsubscribe from.
You can then fine-tune your inbox towards achieving inbox zero by unsubscribing from lists that no-longer serve you or directing certain senders straight to spam or junk folders.
5. Stop organising your email
When it comes to email management, less is more.
Gone are the days of putting all your emails into different folders, these days the fastest way to find the email you want is to let technology do the heavy lifting for you and search for it.
Just get yourself familiar with the email management tools available in the email app you're using and say bye-bye sub-folders unless they're really serving you.
6. Make time for email
The inbox zero method talks a lot about setting aside time for looking at your email. This is a great tip for really getting on top of your email management, rather than doing lots of 'busy work' and diverting your attention away from important jobs.
Setting up set times when you check your emails will prevent you losing productivity by constantly switching tasks.
Switch off all those distracting notifications and beeps, and when you do open your email, open it with the purpose of work through the messages that have arrived in the last few hours.
7. Invest in email management tools
If you really want to get your inbox down to zero, investing in some email management tools will help you get there with much less effort on your part.
Investing in tools like Superhuman, Streak, Pocket, SaneBox, and Spark could be just the extra push you need to get to that inbox zero nirvana.
So, there you have it - the key to perfect email management in just 7 steps.
And we know if you're reading this article, you're likely a busy person – that's where Parcel2Go can help you.
If you send as many parcels as you do emails, we offer the cheapest UK postage rates without compromising on a quality service. And our shipping management tool, Smart Send, has been proven to save small businesses bags of time with parcel delivery.
Get your free online delivery quote today.