With Easter, you have two options: You can either buy lots of chocolate eggs, or you can avoid the sugar-high by presenting your loved ones with a range of essential easter gifts. We have come up with a selection of exciting Easter gifts to suit everyone. Our choice of gifts have been picked from Trouva who offer an extensive range of unique and personalised gifts.
At Parcel2Go we want to help you stay ahead of the game by providing the most current trends and gift ideas. Easter has been known to be centred extensively on chocolate eggs, so we have decided to switch it up. We have provided a selection of gifts that will last long after the chocolates have gone.
If you are looking for the best alternative to Easter eggs, look no further!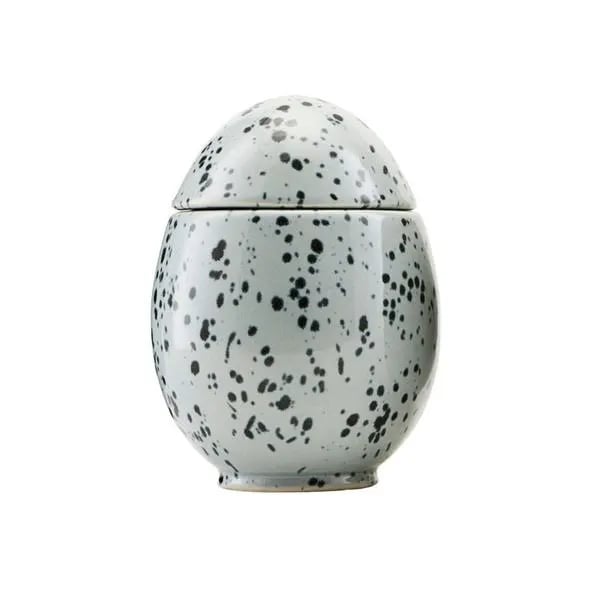 If you want to put a spin on Easter this year, this blue speckled ceramic Easter egg is a real winner. This well-crafted ornament is a stylish yet long-lasting gift that will put a smile on anyone's face this Easter. To make this egg even better it includes a bag of speckled chocolates covered in almonds inside the ceramic egg.
A perfect Easter gift that isn't perishable this holiday, click here to see more.
2) Salt Shaker Egg
Easter is a time to relax and what better way to spend Easter Sunday than with a roast dinner. These salt shaker eggs are the perfect seasonal-seasoning accessory to ensure you have a cracking Easter. Have some fun this Easter when adding a dash of salt to your morning eggs. The slightly polished finish on the salt shaker makes it feel as if you are holding an actual egg too. These porcelain gifts come in an array of colours and are available here.
3) Country Folk Ceramic Hen Jug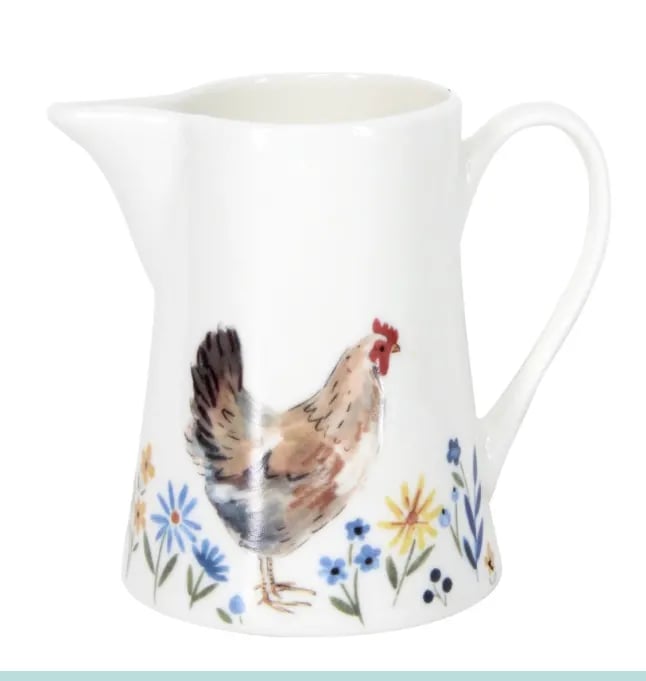 This range of jugs by Gisela Graham is the definition of simplistic beauty. Featuring a chicken surrounded in wildflowers, it's a very versatile and useful gift for Easter. This range of jugs can be used for a variety of beverages to serve in style this Easter weekend.
If you would like to see the range of jugs by Gisela Graham, click here for more.
4) Wire Chicken Egg Basket Storage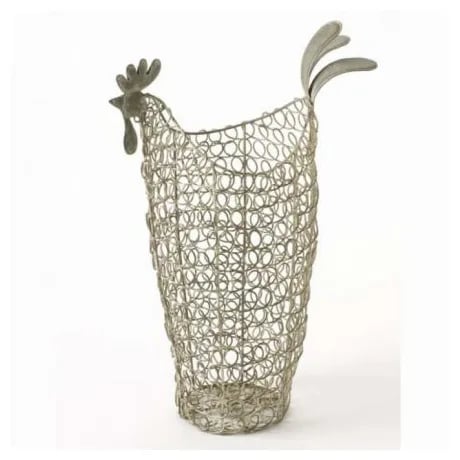 An ideal gift to ensure your eggs are stored safely in your kitchen. Made from a woven grey wire, it inspires a rustic yet chic style. Juul at home has provided a lovely abstract home accessory that is not to be missed this Easter.
Storing your eggs has never been easier with this egg basket, just in time for Easter! Click here to see more.

5) Easter Bunny Cookie Cutters
Baking is at the heart of Easter fun. Get your hands on these cookie cutters to ensure you make the tastiest treats for Easter. These cutters feature a bunny, chick, flower and egg shapes. A charming gift that is ideal for any baker on Easter weekend. Be creative and be inspired by some of Easter's most significant icons. Click here for more details.
In Conclusion...
Going the extra mile for Easter is a must. Avoid the chocolate this Easter and instead buy an Easter-related gift that will put a smile on a loved one's face. There is no doubt that, with a little bit of thought, you'll be able to find the perfect gift this Easter that'll be a welcome break from the chocolate.