Santa Claus is perhaps the most revered courier in the world. He's a household name, and — once a year — a household presence for millions of people across the world.
Being able to deliver so consistently under a workload and time pressure that exceeds pretty much anything else you could think of, Santa has been studied by couriers for years as a source of learning.
Here are five of the most important lessons our couriers have learned from merry Saint Nick.
1. No bulk delivery is too big
According to the calculations of Philip Bump in The Atlantic, Santa delivers at least 526 million presents each Christmas Eve.
That's more than four times the number of parcels that Royal Mail delivered last year. In one night.
Santa's dedication to fulfilling what seems like an impossible task shows that hard work pays off. Every year on Christmas morning, his dedication helps bring smiles to millions of faces.
That helps inspire our couriers who, at this time of year, are often faced with an enormous number of consignments to deliver, yet get them delivered all the same. We like to help out even more with our bulk upload tools, perfect for those who have their own sleighful of gifts to get delivered.
That's the spirit of Christmas for you.
2. Good tracking matters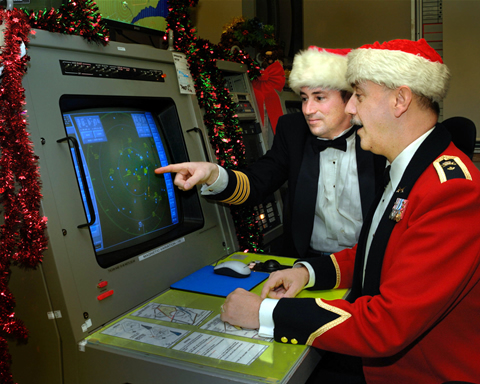 The success of high-powered Santa trackers, such as NORAD and Google Santa-tracking apps, shows how important good parcel tracking is.
The NORAD tracker alone gets 22 million visits last Christmas Eve, along with 140,883 phone calls and 2,800 emails.
Tracking in that volume just proves that as elusive as Santa may be, people want to see the progress of their deliveries, even into the morning hours.
Taking that notion on board, our couriers are constantly improving their delivery tracking technology to make deliveries as transparent as possible. Take DPD's new tracking app Your DPD, for example, which allows customers to keep track of their couriers in real time using an interactive map.
3. International delivery should be seamless
Santa has always made delivering parcels across multiple countries look easy.
It's rumoured that there is a clandestine team of elves up in the North Pole responsible for Santa's pre-clearance into the hundreds of nations he visits, which includes filling out all the paperwork on his behalf.
Taking inspiration from this little-praised hard-working gang, we do everything we can to make getting customs clearance as easy as possible for our customers. By sending over the proper documentation alongside their parcel labels, we make the delivery process for sending to over 200 different countries as simple as sending within the UK.
4. Speed and care aren't mutually exclusive
He may be a big chap, but make no mistake — Santa can move very quickly indeed. It has been calculated by scientists that Santa and his reindeer travel at about 650 miles per second.
That's 3,000 times the speed of sound.
Yet despite his incredible velocity, almost every single present that Santa delivers is in pristine condition come Christmas morning, and that's because he cares.
Observing Santa's uncompromising attitude to quality has inspired our couriers to take on a similar outlook. Christmas may be a time where there are more parcels to send than ever, but they're also parcels that contain precious gifts with emotional value as well as financial.
5. Feedback is golden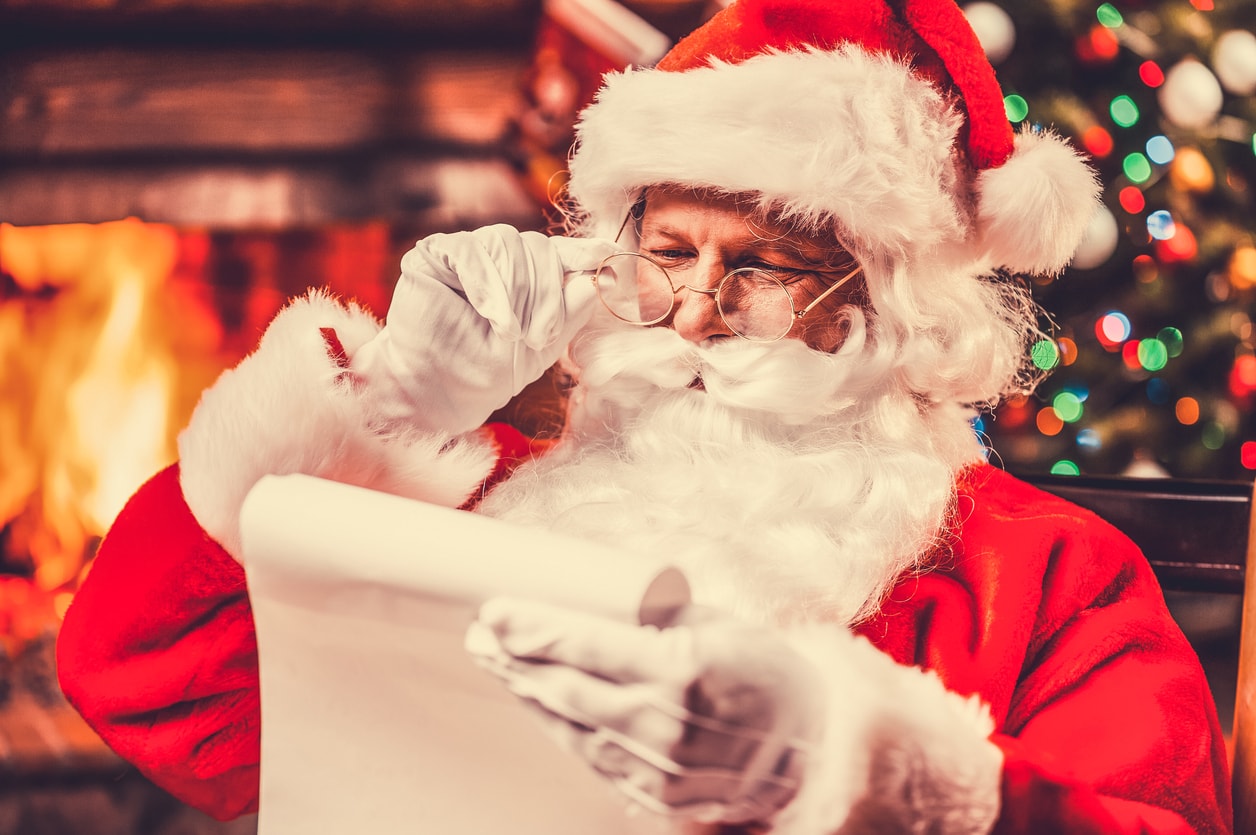 Santa is widely known for his epic global journey each Christmas Eve, but that's only a very small part of his job. The other 364 days of the year he spends by the fire in his grotto, reading thousands of letters from children asking for something special this Christmas.
All that time spent considering others goes to show how important it is for us and our couriers to really listen to our customers. By learning about their wants and needs, we're able to make each delivery that little bit more special, with that extra bit of care.
Forget silence — in the courier business, it's feedback that's golden.
So there you have it. As the Christmas parcel rush continues to its peak, why not take a second to remember that our couriers have a great teacher to learn from. And each year, he reminds the world how your local couriers are the real heroes of the festive period.