Send a Parcel
Prices from just £1.99 exc VAT with Smart

Send
Send a parcel from
Temporarily unavailable

**
| Parcel Weight | Drop-off Price from* | Collection Price from* |
| --- | --- | --- |
| Up to 1kg | €6.90 | €9.95 |
| Up to 2kg | €7.45 | €9.95 |
| Up to 5kg | €7.45 | €11.50 |
| Up to 10kg | €7.45 | €13.50 |
| Up to 30kg | - | €26.56 |
* Prices above exclude VAT.
** £1.99 price based on sending with SmartSend
What's the Cost of Sending a parcel?
As one of Ireland's leading parcel service providers, Parcel2Go makes it easier and affordable for you to send a parcel within Ireland and around the world.
Negotiating with leading Irish couriers to secure the lowest postage costs is our speciality, whether you're an individual or a business, we can help you send a parcel with a courier service Ireland that suits your requirements.
When you are sending a parcel, choose between collection or drop-off services. If you work from home or you can get items collected from the office, a collection service is probably your best bet. If you are out and about and can't allocate enough time to sit at home and wait, then a drop off service would be suitable for you.
There are hundreds of drop off points across the country, just find one near you.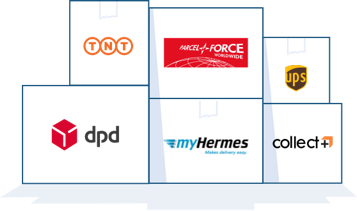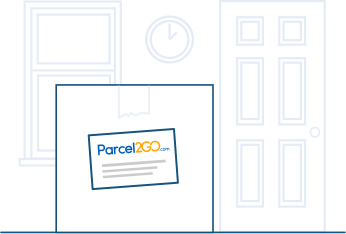 With Parcel2Go it has never been easier to send a parcel in Ireland or abroad, you can arrange a drop-off or courier collection services instantly on our website for an affordable price.
It's simple! Just enter the collection and delivery, along with the weight and dimensions of your parcel into our Quick Quote Tool and away you go!
You'll then be shown a range of delivery Ireland options from expert couriers, you just need to select one that is suitable for you, book a courier, and let us send a parcel for you!
Where can I send a parcel to?
Parcel2Go Ireland ensures international shipping to and from Ireland for the cheapest prices. Make sure you send a parcel with an established Ireland courier to avail of the best parcel prices online.
We have established long-lasting relationships with the best couriers Ireland to ensure you always get the best experience when sending a parcel! Whether you need to send Irish parcels across town or across the globe, we've got you covered. With our expert courier services, we can assure you that your cheap parcels will get there safely and on-time. We offer cheap parcel shipping when sending parcel from Ireland to over 200 countries in Europe, North and South America, Asia and Africa.
Get a free quote now and see how much you could save when you send a parcel with Parcel2Go!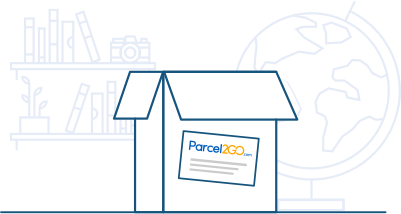 Quote & Book