Send a parcel to the Faroe Islandsfrom only £10.31
Collection and drop-off service available
Get parcel cover worth up to £50 included
Protect your parcel up to £5000 with extra cover
Send up to 70kg on selected services
The Faroe Islands
Want to send a parcel to the Faroe Islands, but not sure how much it will cost you to do so? Read on for all the information you need to book a delivery today.
Booking a courier to the Faroe Islands is easy with the assistance of our reliable postage partners, including DPD, TNT and UPS. When you choose to use Parcel2Go to handle your postage to the Faroe Islands, you're choosing the best service you'll find at the lowest prices available.
We use our years of experience in international package handling to help you sort out Customs requirements before you post. To help us sort your postage to the Faroe Islands as fast as possible, please check if there will be any national holidays or non-working days (Saturday and Sunday) during your transit period that might impact your delivery.
We aim to give you the most reasonable prices we can for sending a parcel to the Faroe Islands. Read further down to see how to book a delivery service through us. You can also click the button to get a quote right away - try it now!
Get a Quote
Our top cheapest prices to Faroe Islands
Express (1-3 Day Delivery)

TNT Express
Collection Monday
if you book in the next
7 hours
Economy (3+ Day Delivery)

FedEx International Economy® DropOff
Drop off your parcel
anytime today
Super Economy (4+ Day Delivery)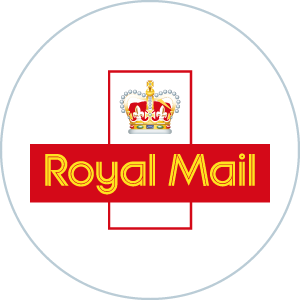 Royal Mail International Tracked
Drop off your parcel
anytime today
Buy This Service
What else do you need to know...
Do I need to deal with customs when sending from the UK to the Faroe Islands?
The Faroe Islands, though technically part of Denmark, is not actually a member of the European Union. That means that any parcels you send there will be treated as international deliveries, which incurs various customs charges.
Not to worry, though. Whenever you book an international delivery with us, we'll actually send you all the necessary forms to ensure that your parcel gets from A to B without a hitch. Easy!
How much does it cost to send a parcel from the UK to the Faroe Islands?
Parcel delivery to the Faroe Islands starts from only £10.31 by booking your delivery through Parcel2Go. On top of that, there's a whole host of options you can choose from to tailor every delivery you book to your needs, so you can send cheap parcels exactly the way you want to.
How should I address my parcel for delivery to the Faroe Islands?
The Faroe Islands should be treated as a territory of Denmark for addressing purposes. This means that when posting to the Faroe Islands, you should address it to Denmark, and add the Faroe Islands as the territory name (shortened to the ISO alpha 3 code "FRO").
Confused? Don't worry. The Universal Postal Union have created this useful addressing guide to give you a hand.
What items can I send?
The following islands are prohibited from entry into the Faroe Islands:
Illegal drugs
Pornographic material
Firearms, explosives and ammunition
Plant, meat and dairy products
Live animals
For more information on what can and can't be sent to the Faroe Islands, contact HM Revenue and Customs. You can also refer to our prohibited items list for goods not permitted for carriage by any of our couriers.