Loads more options...
Delivery Locations
Parcel Tracking Links
Our Range of Courier Services
About Parcel2Go.com
Parcel Delivery Tools
Choose Your Country
TNT Economy Express
Price From:
€27.29 exc VAT
TNT Economy Express is one of our TNT parcel delivery services that really delivers for those sending on a budget. Delivery within 3 to 5 working days on this service throughout Europe and the rest of the world (remote destinations may take a little longer) Collections & Deliveries on this service can only be made from/too a business address.
Collections are between 9 a.m and 5.30 p.m. Collection and delivery are not guaranteed but currently enjoy a very high success rate.


Buy This Service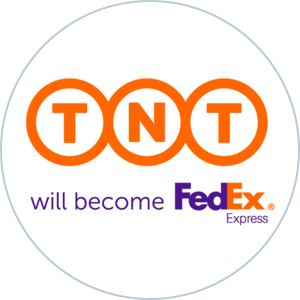 TNT being one of the leading parcel and logistics services in the world means that sending a parcel via one of their many services will ensure you are getting a high quality service that you can trust. The TNT Economy Express service takes the benefits of using an established and reputable parcel delivery firm but has attractive prices that make the service a viable option for business users. Collections are made between 9:00am and 5:30pm each work day and if orders are placed before noon then the collection can happen on the same day to help speed the process along. Collections on this service can only be made from a business address. Order the TNT Economy Express service online at Parcel2Go and a TNT courier will come to your home or place of work, whichever is most convenient, and collect your parcel for it to be delivered.
Collections are between 9am – 5.30pm. Same day collection available until noon (Monday to Friday). • 70 kg maximum parcel weight
Maximum weight 70 kg Maximum length 1.85 metres