Loads more options...
About Parcel2Go.com
Parcel Delivery Tools
Choose Your Country
myHermes UK Collection Small Parcel
Price From:
£2.59 exc VAT
The Hermes UK Economy Small service allows you to send small items weighing up to 2 kg at a fantastic price. When booking a Hermes Small collection service, Hermes couriers will collect your parcel from the specified location within a specified time frame. Once collected, your parcels will be delivered to their destination within 3-5 working days. However, this is not guaranteed. Full tracking will be available from the time of collection.
Collections and deliveries are between 8am – 8pm. Please note that to be eligible for a Hermes Small delivery, parcels must not exceed 45 x 35 x 16 cm.


Buy This Service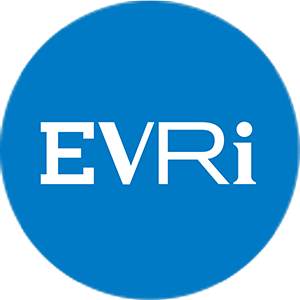 Choose the Hermes UK Economy parcel delivery option for a great value service when you need to send something to a UK address. Like all of our couriers, Hermes has built a reputation for fast, reliable, efficient and cost effective parcel delivery and collection, now handling over 100 million parcels every year.

The Hermes UK Economy service allows you to send parcels with a maximum weight of 15kg and maximum length of 1.2 metres to any UK address for a fantastic low price, which is perfect for those of you whose priority is value for money over delivery time. Take a look at the other services which Hermes offers to find same day delivery and next day delivery options if you are working to a tight timescale or have a fast approaching or last minute deadline.

This service is a non-guaranteed signature service. Tracking will be available throughout the delivery of the parcel and conform to eBay Buyer Protection Rules.

To use this service your parcel must weigh no more than 15kg, no longer than 120cm on any one side and in total the size must be less than:

Take the 2 shortest sides (in cm), add them together then multiply by 2. Take this total and add the longest side. The grand total must be less than 245cm

e.g. a parcel measuring 30 * 40 * 50 would be ((30 + 40) * 2) = 140 plus 50 = 190cm.

Please note the price of this service is dependant on the weight and dimensions of your parcel.

You can compare Hermes prices by getting a quote today.
Great value service for business or residential addresses


Compensation cover available up to £1000.00
2kg maximum parcel weight
45cm x 35cm x 16cm maximum parcel size