An International Student's Guide to Living in London
Contents
Choosing where to live
A closer look at areas of London
Finding student accommodation
Overview of the city's transport system
Student travel discounts
Travel card costs with student discount
Journey planner
Bike hire
Free London attractions
Lesser-known museums
Bars and clubs
March 2014
April 2014
May 2014
Introduction
As the capital city of England, it is only natural that many international students choose to study in London. However, the sheer size and sprawl nature of the city can leave you a little lost when you first arrive. That is where this guide will come in handy – its purpose is to introduce you to London and is packed with advice and tips on finding accommodation, public transport information, the city's museums and attractions, and details of upcoming events that you might be interested in. Oh and one other thing; there's also a helpful section on how to budget effectively. After all, being the capital, living in London can get quite expensive, particularly on a student's budget. These tips will show you how to get by on little money without missing out on everything that London has to offer.
Accommodation
Choosing where to live
It is natural that you'll want to try to find accommodation as close as possible to the university where you'll be studying. However, as London is such a huge city, securing accommodation within walking distance from university is likely to prove difficult, not to mention expensive. To find good quality and affordable housing therefore, you'll have to be prepared to travel a little. Fortunately, the transport system in London is excellent and doesn't have to cost too much, but more on that later.
If your university is located outside of the centre of the city, you may be in luck finding accommodation a short walk or bus ride away. Take a look at the various types of accommodation in both east and south east London where you'll find plenty of affordable private sector housing.
Those studying at a university in central London may find it trickier to live so close. The majority of students in this situation tend to live outside of travel zone one as trying to find somewhere so central is not only very expensive but you'll also not get very much space for that money.
The best thing you can do is to invest in a comprehensive London street map and a travel card. That way, you'll be able to easily research which area of London is best for you and your travel costs will work out a lot cheaper in the long run.
A closer look at areas of London
London universities are dotted all around the city and no matter where you live, you'll always find something to do nearby. But let's take a look at the areas of the city with the most to offer students.
Central London
It goes without saying that central London is the area with the most concentrated number of universities and of course the most popular attractions. With infamous sights such as Buckingham Palace, the London Eye, Covent Garden and St Paul's Cathedral, as well as your pick of theatres and museums, central London can seem very attractive to an international student. However, as discussed above, it is far more expensive to live in the centre. You should perhaps look upon it as an area where you can visit the tourist attractions and perhaps travel to university. There are many other exciting things to see and do in the other areas of London. Sometimes it is more worthwhile to live closer to the lesser-known attractions – it's here that you'll meet friends and do most of your socialising.
North London
There are lots of universities in the north of the city, so choosing to live here may well guarantee that you're close to your lecture halls. What's more, you'll find a great range of well-known theatres and museums, such as Hampstead Theatre, the Freud Museum and Alexandra Palace; many an open space and park in which you can relax during your spare time; as well as a handful of pubs, bars and clubs, all ideal for socialising. What's more, you'll only be a short train journey away from central London, so you'll have the best of both worlds.
East London
Although there are not as many universities to be found in east London, it is here where there is a great number of low-cost and high quality housing, making it the ideal location for students to settle in. You'll also be close to West Ham United's football club ground, which means if you're a football fan, you'll have easy access to the home games. You'll find museums and theatres here too, as well as art galleries such as Whitechapel Art Gallery for budding artists out there. And if you just fancy some chill time, there are loads of local parks where you can sit and watch the world go by.
Finding student accommodation
AccommodationforStudents.com
There are many ways to find student accommodation that falls within your budget. It is likely that your university will have links to registered landlords if you are looking to secure private housing. You should consider whether you would prefer to live on your own, with friends, or as a house share.
When you're new to a country, it may be beneficial to you to choose shared accommodation. That way, you'll quickly meet new people with whom to socialise with. You'll also meet lots of friendly faces from your chosen course as well though, so don't worry if you'd rather live alone. Below are some helpful websites for finding the right accommodation for you.
At accommodation for students.com, you can filter your accommodation search by type of housing, number of beds and price per week. These search filters will help to quickly narrow down your preferences, and ensure that you are left only with the options that match your chosen criteria.
The website shows an overview of some of the properties available, as well as an image and a short description of each. Remember to look out for the green Unipol Code logo – this shows you that the property has been inspected and meets the standard requirements of the housing association.
If you don't have a preference for where you'd like to live, browsing through the list of letting agents and landlords may help you to find the right place for you.
On the other hand, if you have a firm idea of the location in London that you'd like to live in, there are quick links at the bottom of the page – use them to get instant access to the properties in your desired location.
There's also a feature that enables you to create a housemate profile, so if you're looking for a house share, you can give a description of yourself and the type of accommodation and housemates you're looking for.
UNITE
www.unite-students.com
For your pick of student accommodation across London, UNITE is ideal. The site contains a map which pinpoints the exact locations of the UNITE properties, enabling you to choose one in the best location for your needs, be that close to your university or nearby to the social scene.
You can filter your search by price and distance from your university, book viewings of your preferred accommodation, and even take a video tour to give you a good idea of what the property looks like.
Perhaps best of all for international students, there are short stays (minimum of four weeks) and semester-long stays available, either of which is ideal if you're not planning on spending the entire academic year in London.
Urbanest
uk.urbanest.com
With a range of different types of room available, including studio rooms and en-suite, you can specify your needs at uk.urbanest.com. There are sample images of some of the rooms and there's a handy map showing you the locations of each property.
You'll be able to search for your room according to building, room type, price or university, depending on which need is greater to you. The really helpful feature for international students especially is the support network, offering 24 hour security for peace of mind.
Take a look at the testimonials of some of the students living there currently to see if these rooms are right for you.
Student Castle
www.studentcastle.co.uk
Student Castle London is located only a few minutes' walk away from Tower Hill and Aldgate East Underground, with easy access public transport links.
There is a translation feature on their website for international students so this is always helpful. Also, if you are not familiar with the surroundings of London then you can simply filter your search on 'journey planner' to plan your route and you're ready to go!
International Students House
www.ish.org.uk
The International Students House is a self-funded charity that specialises in accommodation for students from around the globe. With a range of accommodation types, 24 hour security and central London locations close to transport links, you really can't go wrong.
You'll have access to free Wi-Fi which will save you money and you can choose from a short or long stay, depending on how long you plan on spending in London. The organisation also plans social activities for every single day of the year, so you'll never be short of something to do or people to meet.
St Dorothys
www.st.dorothys.talktalk.net
A select number of female international students may prefer to find accommodation solely for women. If this is you, then St Dorothy's in Hampstead may be just for you. This international students' residence for women is just a three minute walk from Hampstead Underground station and only a 20 minute journey from central London, so you'll still have easy access to all of the sights.
There is only enough space for 30 women however, so if St Dorothy's is where you want to live, you'll have to be fast at getting in touch.
Transport
Overview of the city's transport system
London is divided into six travel zones. Zone one is the centre going out to zone six which is the areas of the city furthest away from the centre. Your overall transportation costs will largely depend on a few factors: where you live, where you study and where you work (should you choose to get a part-time job to fund studies).
Many people only think about the London Underground, but in actual fact, there are many types of transport available, including buses, over ground trains and the Docklands Light Railway. If you use these services frequently during the week, it will work out cheaper for you to purchase either a weekly, monthly or even annual travel ticket.
Student travel discounts
Luckily for students, you'll be able to access travel passes and bus pass discounts with a 30 per cent reduction off the usual price. The main type of discount travel pass in London is the Oyster card. Take a look at this website for the full terms and conditions of use and to apply for your discount travel pass.
Here is an estimation of your travelling costs with student discount applied:
Travel Card Costs with student discount
| Zones | Weekly | Monthly | Annually |
| --- | --- | --- | --- |
| Zones 1 and 2 | £21.10 | £81.50 | £848.00 |
| Zones 1, 2 and 3 | £24.90 | £95.70 | £996.00 |
| Zones 1, 2, 3 and 4 | £30.50 | £117.20 | £1,220.00 |
| Zones 1, 2, 3, 4 and 5 | £36.20 | £139.10 | £1,448.00 |
| Zones 1, 2, 3, 4, 5 and 6 | £38.90 | £149.40 | £1,556.00 |
| Zones 2-3, 3-4, 4-5, 5-6 | £16.00 | £61.50 | £640.00 |
| Zones 2-4, 3-5 & 4-6 | £17.60 | £67.50 | £704.00 |
| Zones 2-5 & 3-6 | £21.10 | £81.10 | £844.00 |
| Zones 2-6 | £26.20 | £102.20 | £1,064.00 |
Journey Planner
The Transport for London website will be invaluable to you throughout your stay in London, but particularly so in the initial few weeks until you get used to your general routine. It contains all sorts of helpful information, including tube, bus and over ground train maps, as well as a handy journey planner tool. Simply enter where you're travelling from, your destination and the time you'd like to leave or arrive by and it will calculate the quickest route for you that best suits your needs. That way, you don't have to worry about figuring out your own route in a brand new city.
Bike hire
Of course, you're not limited to trains, buses and the tube for your travelling needs. You may find that you'd like to take advantage of the many hundreds of bikes for hire around the city. The Barclays bike hire scheme is simple. You pay to hire the bike for as long as you like. When your time is up, you are required to take the bike back to the docking station. If you bring the bike back late then you'll have to pay an additional charge. Here is a list of all of the terms and conditions for the bike hire scheme as well as an indication of costs.
Museums and Attractions
Free London attractions
Students are renowned for having little money and the small budget you do have will have to be stretched over many a cost. The great thing about London however is that there is plenty of fun attractions and museums that don't cost a penny. That's right they're absolutely free of charge. Let's take a look at a few of the free London attractions on offer.
Bars and clubs
It is no hidden truth that students love to socialise and where better than some of London's best-kept secret bars and clubs? Whether you love to explore the hidden gems of the city or you're looking to find a regular haunt, here is your pick of the most unusual and quirky bars of London.
It's worth noting however that you don't have to travel into the centre of London to have a great night out. Each of the main areas of London have a wide range of excellent bars and clubs to enjoy, so explore the area where you live as well as taking the occasional trip to central London – you may find your favourite London bar is right on your doorstep.
EVENTS
As the capital of England, London is forever buzzing with events around the boroughs. Here are a few events that you can look forward to for the rest of 2014. For the full list of what's going on in London, head to www.AllinLondon.co.uk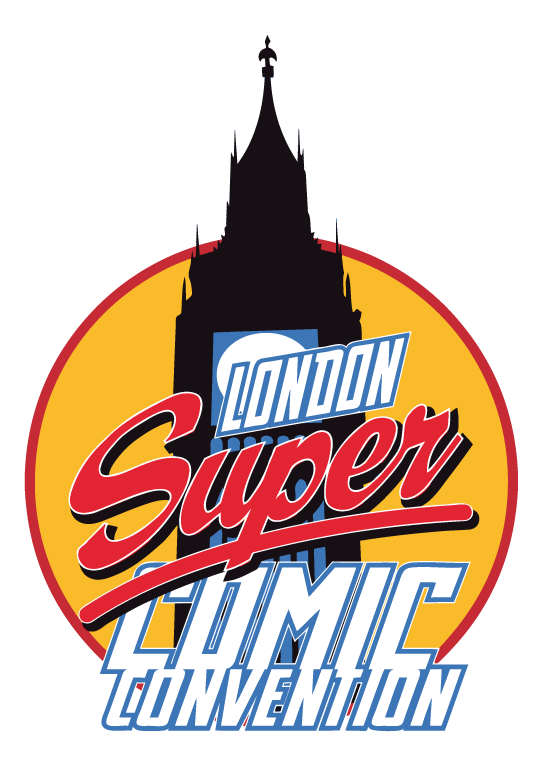 March
Event: www.LondonSuperComicConvention.com
Address: ExCel London Exhibition Centre, One Western Gateway, Newham, Royal Victoria Dock, London E16 1XL
Date: 15/03/2014 and 16/03/2014
Nearest Station: Canning Town Railway Station (17 minute walk to ExCel Centre)
Price: 1 day £18, 2 day £25, weekend pass with early entry £32
The U.K's largest comic centric show will be making a two-day appearance at London's ExCel exhibition centre this year, introducing your favourite Marvel characters, manga and cosplay to London. An enormous amount of creators from the U.S and U.K will be appearing at the convention and you will also have a chance to get comics signed by your favourite artists and writers. If you're a comic fanatic this event would be perfect for you.
April
Event: www.AlternativeLDN.co.uk/
Address: Old Spitalfields Markket, Brushfield St, London, E1 6DT
Date: 01/04/2014 - 30/04/2014
Nearest Station: Liverpool Street Tube
Price: Free
At this pay-what-you-want tour guide, you will be introduced to London's incredible alternative side of street art. You will also learn about their amazing history and culture and how street art evolved. Not only will you discover the hidden gems of street art in London, it would be a great day out for those who are looking for something different, other than the usual tourist-y stuff.
May
Event: www.ScienceMuseum.org.uk
Address: Exhibition Road, South Kensington, London, SW7 2DD
Date: 01/05/2014 - 06/05/2014
Nearest Station: South Kensington Tube(5 minute walk to Exhibition Road)
Price: £10, £7 concs
'Collider succeeds tremendously: it's a collision of theatre, science and state-of-the-art exhibitionism.' Step into the Science Museum and experience the world's greatest nuclear experiment. You will discover more about the Hadron Collider and the controversial subatomic Higgs boson particle. Visitors also get the chance to meet virtual scientists and explore behind the scenes on the particle physics lab.
Budgeting
It doesn't matter whether you're an international student or you're studying in your home country – students everywhere are renowned for having little money. There are government loans available to cover your tuition and even part of your accommodation costs. However, you'll likely find, especially if you choose to live in London that you'll need to secure a part time job on the side of your study, to help supplement your living costs. So we'll finish this guide with some budgeting tips to help ensure that your modest student budget stretches to cover all necessary and essential costs, while still leaving a little money left over to use for having fun.
Budgeting Tips
Make a list of expenditures

Write down all of the costs you will incur each month, followed by a list of the money you will receive into your bank account. Calculate how much money you'll have in total on a monthly basis and then allocate amounts per cost, such as tuition fees, rent, bills, travel costs, food and books. You'll then be aware of how much is left over for general living expenses and simply enjoying yourself. You may find it useful to narrow this amount down to a weekly budget, so you'll have a firm idea of how much you can spend without going over budget.

Get a part time job

As discussed above, you may find it is necessary to look for a part time job or casual work to help supplement your student budget. Many students choose to work weekends in shops or in the evenings at bars and restaurants. Approach your student union and enquire about jobs – they will likely be able to put you in touch with employers looking for students, or just ask the owner of your favourite bar if they could offer you a few shifts a week.

Make the most of free events and your student discount

It cannot be stressed enough just how useful a student discount card is. Make sure you take yours everywhere and don't be afraid to ask in shops, bars and restaurants if they offer discounted rates for students. And who doesn't love freebies? As a student, you'll soon learn to make the most of the free stuff available.

Look out for Happy Hours

During the week nights, you'll find that going out a little earlier will pay off. Start the night in a bar that has a Happy Hour to take advantage of two-for-one offers and low-priced drinks. And if you fancy a change from your homemade butties at lunch time, you'll find plenty of meal deals and affordably priced lunch time menus in supermarkets and eateries.