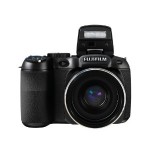 Yep, it's that time again! We, at Parcel2go, are launching another competition for all of our great customers!
We are offering those who send a parcel with Parcel2go the chance to win a Fujifilm FinePix digital camera.
Here are the specs of this great prize;
14mp
18x Fujinon Optical Zoom
3 Inch LCD Screen
High Resolution Electronic View Finder
Quick Response Auto Focus
So, here is how to enter;
Facebook – Take a photo of one of the delivery vans or a delivered parcel (without the registration plate), tag Parcel2Go in the image. You also need to include the link http://link2.fm/8P5DFC with your post
Twitter – Tweet your photo @Parcel2go and make sure you use the hashtag #P2GVanSpot and make sure you include the link http://link2.fm/N0E7S9
Rules – You need to include the link to be entered into the competition. This means we can easily track all of your entries! And you can enter more than once! The more times you enter, the greater chance you have of winning!
Closing date – The competition is midnight on the Monday 18th February.
Good luck everyone!