As a service that impacts our everyday lives, it's no surprise that the postal industry has made its mark on the world around us – from influencing the fashion industry right through to making it in Hollywood. From the numerous TV documentaries to major blockbusters, it's a theme that is ubiquitous across a number of sectors: especially in the entertainment business.
With so many different films to choose from, highlighting the very best in postal cinema is no mean feat – but after whittling our choices down to a select few, we think you'll be pleased with our pick of postal pictures. Without further ado, we present to you the top seven postal films ever produced:
1. Appointment with Danger (1951)
A rarity, as this film features a US postal inspector hero – with Alan Ladd taking on the protagonist role of Al Goddard. The plot focuses on the killing of a fellow inspector, with Goddard tasked with protecting the witness – however, this film is memorable for the amusing appearance of Jack Webb and Harry Morgan (later renowned as detectives in "Dragnet").
2. Dear God (1996)
This film showcases Greg Kinnear as con man Tom Turner, where following his latest arrest, he's sent to work at the local post office's Dead Letter Office – the place where all the undeliverable mail ends up. After accidentally sending money to someone who had addressed a letter plea 'to God', this inspires his colleagues as well as himself – a real feel-good film.
3. The Aviator (1985)
Starring Christopher Reeve as a US airmail pilot, the film tells a story of how he's entrusted with carrying the daughter of a rich man on his plane – where despite encountering danger after crashing into a mountainous region, romance potentially conquers all!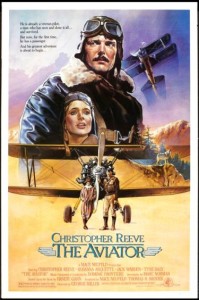 4. Diva (1981)
Set in France, Wilhelmenia Fernandez plays a Paris mail carrier – where his devotion to opera lands him in hot water, after his secret recording of the performance of an American diva gets confused with a tape concerning a corrupt policeman.
5. Il Postino (1994)
Directed by Michael Radford, this sees an Italian mailman learn to love poetry while delivering post to a famous poet – using his new passion to woo the beautiful Beatrice.
6. Air Mail (1932)
Ralph Bellamy plays Mike Miller – owner of Desert Airport, an air mail base. Following the lives of the airmail pilots, the film shows the risky journeys they undertake to deliver mail.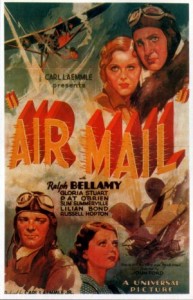 7. Miracle on 34th Street (1947)
Not only is this one of the world's most celebrated Christmas films, it's also the ultimate postal film. Centring on Kris Kringle and his admittance that there is no such thing as Santa, the film takes a dramatic twist when sacks of letters addressed to Santa appear, with a lawyer arguing that "every one of these letters is addressed to Santa Claus. The Post Office has delivered them. Therefore the Post Office Department, a branch of the Federal Government, recognises this man Kris Kringle to be the one and only Santa Claus."
And if you were wondering why we didn't feature Kevin Costner's 'The Postman', for those who haven't watched it, there's a reason why we left it out of our list!