As the clock strikes midnight on Saturday 28th January 2017, over a billion people will celebrate the arrival of the Chinese New Year.
And while Chinese New Year is a cause for happiness and thanksgiving for a significant portion of the world's population, it can complicate things for sellers who are thousands of miles away from the festivities.
China is a huge international market, so the impact that Chinese New Year can have on shipping lanes throughout South East Asia is significant, which sellers need to prepare for.
But it's not all doom and gloom. 2017 is the Year of the Fire Rooster, which means your lucky direction for the lunar year is, in fact, South East!
With that in mind, we've put together all the information you need about delivery before and during Chinese New Year to keep shipping to China a source of good fortune in your life.
When does it start?
In 2017, the date for your diaries is Saturday 28th January.
However, it's worth noting that the Chinese New Year holiday itself extends over two weeks, from the day before the beginning of the New Year festival (the 'New Year's Eve', if you like, which this year is Friday 27th), until the day of the Lantern Festival, 15 days later.
Is it celebrated outside of China?
Chinese New Year is celebrated on a large scale in countries with significant Chinese populations, including:
Mainland China

Hong Kong

Macau

Taiwan

Singapore
Therefore, deliveries into and around these territories can experience delays, as well as deliveries going directly to China.
What happens to shipments during Chinese New Year?
Chinese New Year is the big holiday in China. It can be best equated to how Christmas operates in the West.
Most factories in China close completely over the two weeks of the New Year holiday, with some closing a few days prior to allow their employees time to get home to their families in other provinces.
In preparation for these closures, overseas importers request additional orders in the months before Chinese New Year in order to stockpile goods so that their supply chains are unaffected for the duration of the closure.
Naturally, when all the factories in China ramp up their production and get them ready to ship, ports become saturated with goods. On top of that, export and import crews shrink in size due to most taking annual leave for the festivities, meaning fewer goods get through each port.
Essentially, these factors combine to trigger a period of slow-down that affects most shipments entering or leaving China in the weeks before, during, and after the Chinese New Year celebrations.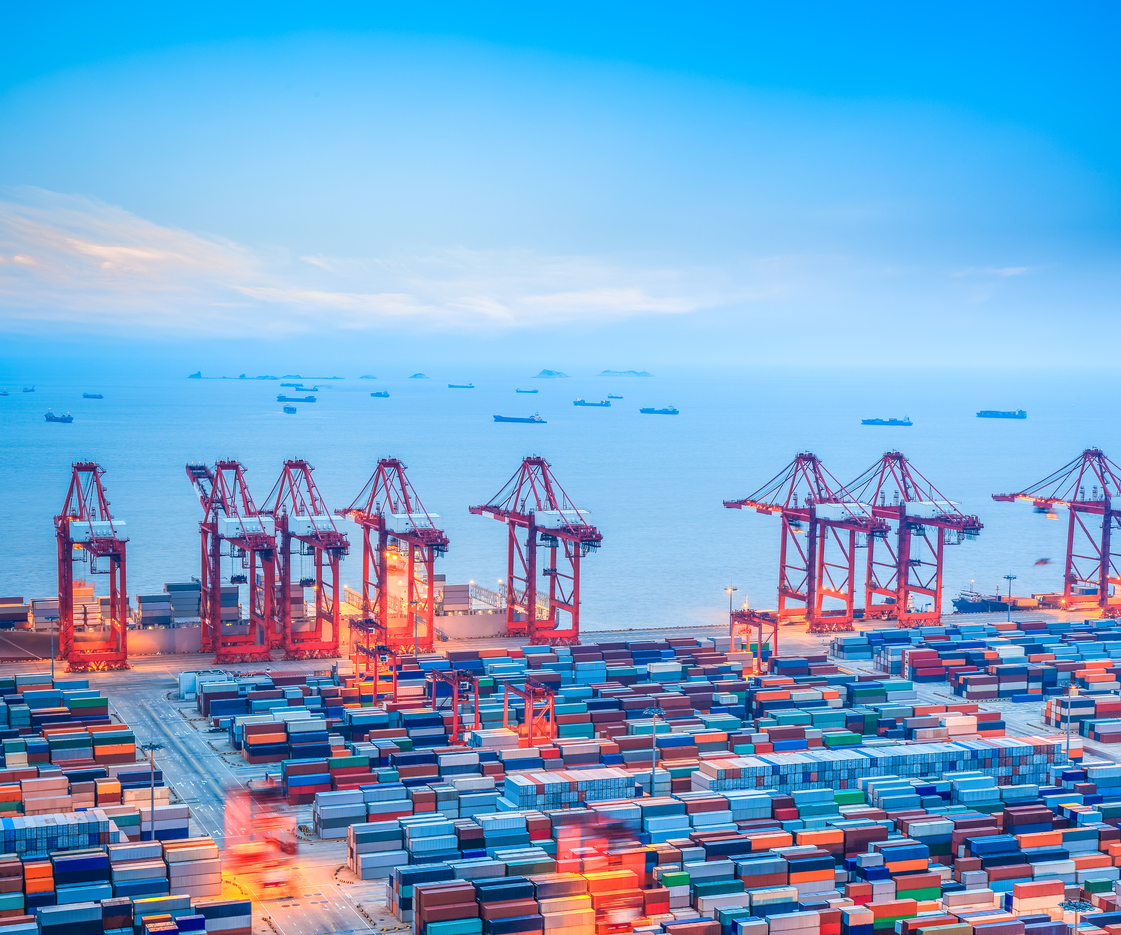 How to minimise the slow-down
Although you won't be able to completely avoid the import delays if you're sending to China in the run-up to the New Year, there are some things you can do to minimise delays.
1. Send in plenty of time
The earlier you send, the less likely your parcel is to get caught in the export rush that happens in the week before New Year.
To speed up the process, book an express delivery service to China. These services normally have parcels delivered to China in 3–4 working days, with small delays caused by things like:
Customs inspections

Service disruptions

Deliveries to remote areas of China
2. Be as clear as possible on customs documentation
Chinese ports operate a skeleton crew throughout the holidays, which means there's no resource to afford time for investigation into items. Any shipments that aren't labelled clearly will simply be put on hold until the bulk of the staff are back at work.
To give your parcels the best chance of getting through the customs standstill, you should provide as much detail as possible on the following:
A description of the parcel contents

Country of manufacture and origin

The value of each item being sent

The reason for export
Thankfully, when you book a delivery through Parcel2Go, we'll handle the customs documentation on your behalf, meaning you don't need to worry about whether or not those details are formatted correctly.
To find out more about customs documentation, click here.
3. Avoid sending restricted items
There are a number of items sent to China that are restricted by customs authorities, meaning that they'll be allowed under specific circumstances. For example, some shipments will only be allowed if they weigh below a certain threshold or if they're sourced from a particular group of countries.
While there isn't necessarily a problem with sending restricted items under the correct circumstances, the additional procedures required by customs officers to check that these restrictions aren't violated can lead to greater delays than those outside of the holidays due to a lack of resource.
Here's a list of restricted items that we advise you avoid sending to China until the New Year festival has concluded:
Unprocessed wooden items (including crates carrying items)

Food items

Electronics

Tobacco

Alcohol
Please note that if you're sending baby milk to China, shipments to China are restricted to 5 kg per parcel, and the total value of the shipment must be less than 1,000 Yuan (just under £120 at the time of writing).
You can learn more about restricted and prohibited items here.
4. Package your items properly
Adhering to packaging guidelines and ensure that your item is packed as securely as possible is essential when sending to China, especially during the New Year. Packages that rattle when shaken, or aren't fully sealed, are likely to be treated as suspicious and separated from other parcels.
Here are a few tips for packaging your items properly:
Use boxes made of corrugated cardboard with good quality outer liners and heavy-duty double-layered board.
Use new boxes for your items. Old ones will be weaker and are therefore more likely to split, meaning they'll be rejected at Chinese customs.
Use strong tape to seal your package. Ensure that you've covered all gaps that could potentially open during transit.
For the full list of packaging guidelines, click here.
With those tips in mind, you should be able to minimise the risk of your shipments being caught by the slowdown created by the Chinese New Year. With that out of mind, you'll have some mental space to think about the year ahead. What will you do in the Year of the Fire Rooster?