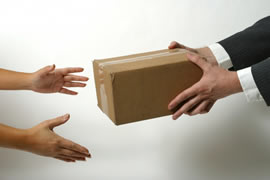 UK retailers continue to invest into the optimisation of their delivery services despite a disappointing dip in online sales growth last month, according to a senior member of the British Retail Consortium (BRC).
The organisation's Director General, Helen Dickinson, suggested that companies are looking at different ways to offer a "fast and good value" online service to consumers, even though many are facing increasing financial pressures.
BRC figures released this week showed that online sales of non-food goods increased by just 6.5% in August 2015, which represented the slowest rate of growth since April 2013.
Online transactions accounted for 17.2% of total non-food sales last month, which was up from 16.3% in the corresponding period in 2014.
Ms Dickinson explained that the annual growth figures were skewed slightly because there had been a substantial upturn in sales last year, coupled with the fact that the summer bank holiday – a popular time for shoppers – technically fell outside of this month's coverage.
She added: "Retailers continue to invest to offer a fast and good value online service and are now focusing even more on optimising delivery efficiency.
"For example, they are grouping multiple orders, offering next-day delivery for a limited period or free delivery only above a certain basket size. This is being managed in what remains an extremely competitive environment where margins are under pressure from deflation in shop prices and rising operating costs. Consumers therefore are continuing to get great value."
Companies know that in order to stand out in the digital age, it's imperative that they do as much as they can to steal a march on their rivals.
Robert Mead, Marketing Manager at Parcel2Go.com, believes that consumers are becoming increasingly demanding when it comes to parcel delivery services, but it's nevertheless encouraging to see retailers doing their best to meet these needs in spite of tricky trading conditions.
"In many ways, consumers hold all of the aces, as they know that if one retailer won't offer free delivery on their items, there's a strong chance that at least one of their rivals will," he commented.
"As we get busier, people are expecting more from retailers. We want couriers to bring our purchases to us as quickly as possible and at a time and location that is convenient to us. Of course, catering for these demands can eat into a company's profits, so it's important that they find a cost-effective solution."